One of the most vivid memories I have of my maternal grandmother is seeing her standing by the stove, cooking fried fruit pies for our family (apple. apricot, peach, etc.) Yum!  I especially enjoy these little Apricot Mini Hand-Pies when I want just a little taste.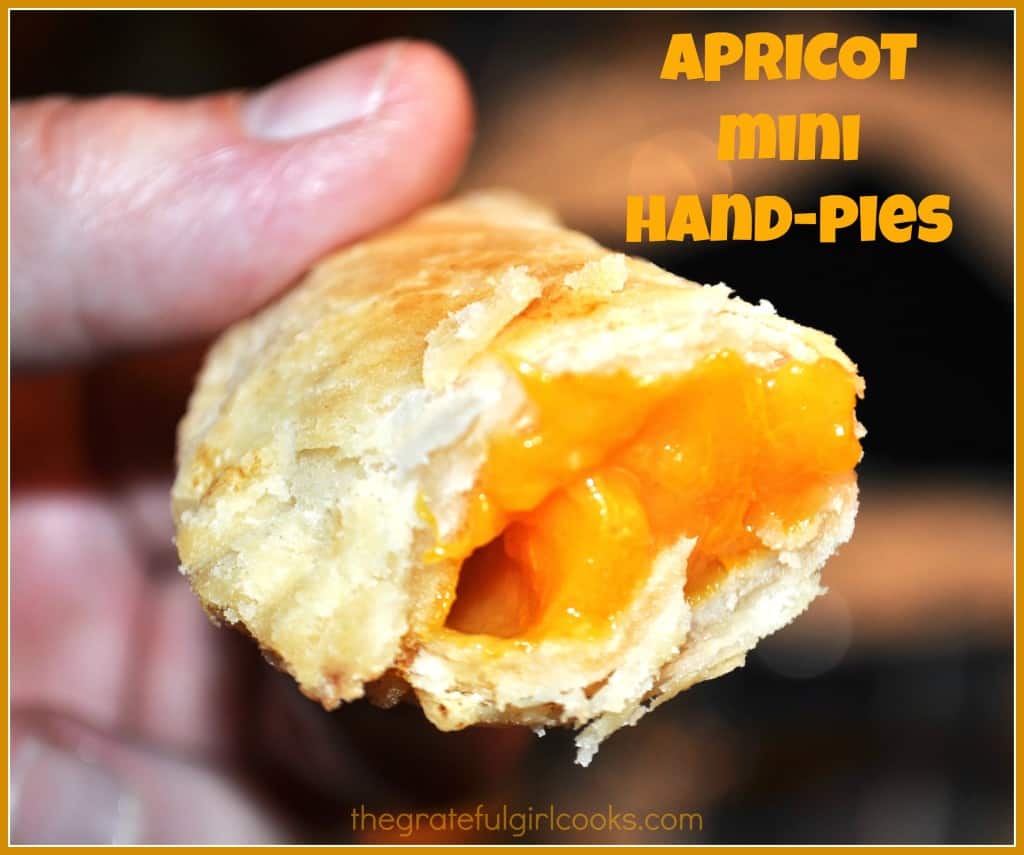 My grandma was from east Texas, so I just assumed little fried pies were a very "Southern" thing that all Southern grandmas cooked. Well, it's not just a Southern thing (I'm from Southern CA originally), but this recipe for Apricot Mini Hand-Pies takes me right back to those happy, carefree childhood days long ago. My Grandma passed away many years back, at age 99, but sweet memories of her live on!
I decided to make some little apricot hand-pies one day, for no good reason, except they sounded good, I had all the ingredients, and I was remembering my Grandma.
I love little fried pies. They are sometimes called "Empanadas", which are typically a Spanish or Latin pastry turnover, filled with a variety of ingredients and baked or fried". They are usually filled with savory ingredients like meats and onions, but there are many versions which are fruit-filled empanadas. THIS is one of THOSE fruit-filled empanada (or fried pie) recipes, utilizing dried apricots that are available at most grocery stores.
The apricot filling only has 5 ingredients. For the pastry, you can either make your own favorite pie crust recipe (this is what I do), or start with pre-made pie crust dough purchased at your local grocery store. Whatever works best for you.
The pie crust is rolled out thin, then cut into small circles (about 3 inches wide – you can use a biscuit cutter or a drinking glass to cut the dough out). A very small amount of the prepared filling is placed in the middle of the dough circle, then the edges are sealed, crimped, and the little filled fruit pies are fried in hot oil until golden brown. That's it!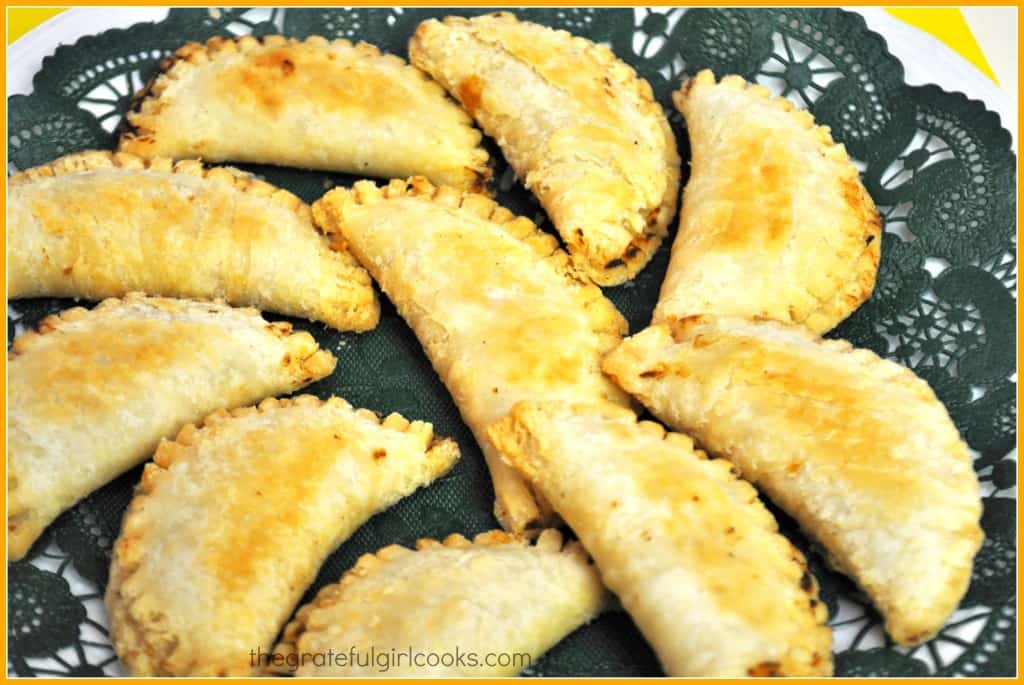 I can usually get about 10-12 of these mini-fried pies made out of two pie crusts. You can use your favorite pie crust recipe (seems like everyone has their favorite) or you can use the one I use for all my pies. You can find the recipe I use for my pie crusts (it makes 2 pie crusts) here in a previous recipe of mine : http://www.thegratefulgirlcooks.com/red-white-and-blue-fruit-tart/.
Hope you will give these a try. They're a great little fried fruit pie…bite-sized, and perfect for munching! Don't have a clue where the recipe came from for the filling…I think I've had it for years and years on a 3×5 index card. The pie crust recipe is from my Mom (DIY-Mom's Pie Crust).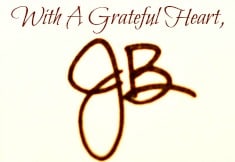 Save
Save
Save