The other day I was looking at recipes online (a hobby of mine), and discovered this one for Banana Bread Baked Oatmeal. I love banana bread and I love oatmeal, so I had a hunch I would enjoy this breakfast treat. I was right… this is a delicious breakfast treat!
The recipe calls for all the goodies found in a good loaf of banana nut bread… bananas, pecans, cinnamon and nutmeg, etc., except this recipe uses old-fashioned rolled oats, and is baked in a casserole dish! It's really delicious, and reminds me of Mom's Banana Nut Bread.
Here's how easy it is to make this breakfast dish:
Combine the dry ingredients in a large bowl (oats, brown sugar, baking powder, cinnamon, nutmeg and salt).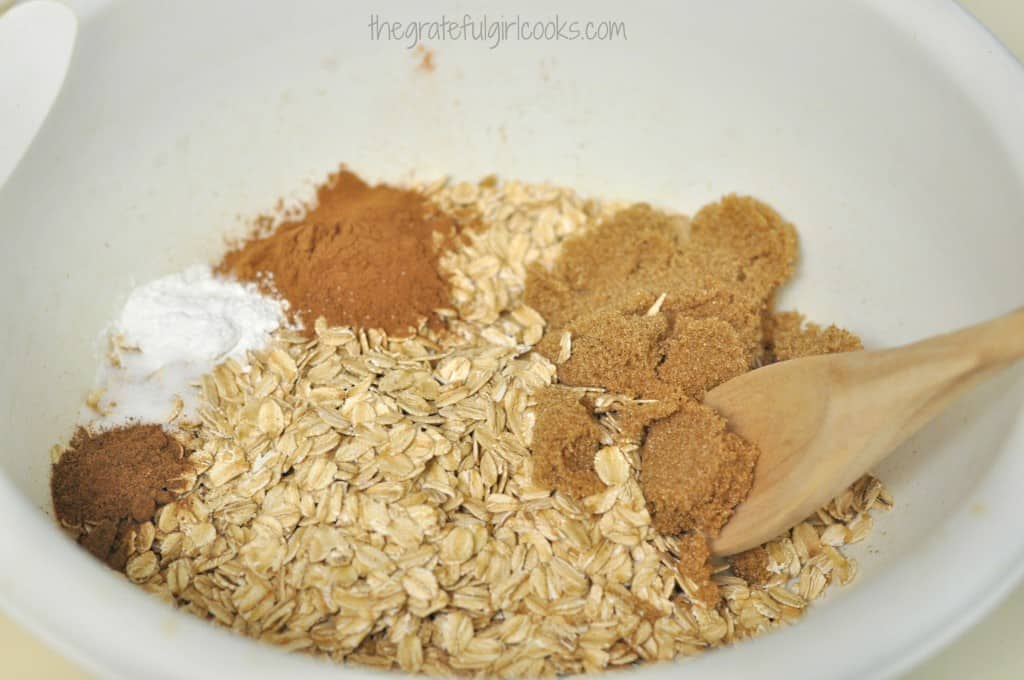 Melt butter and add to the dry ingredients; stir to combine.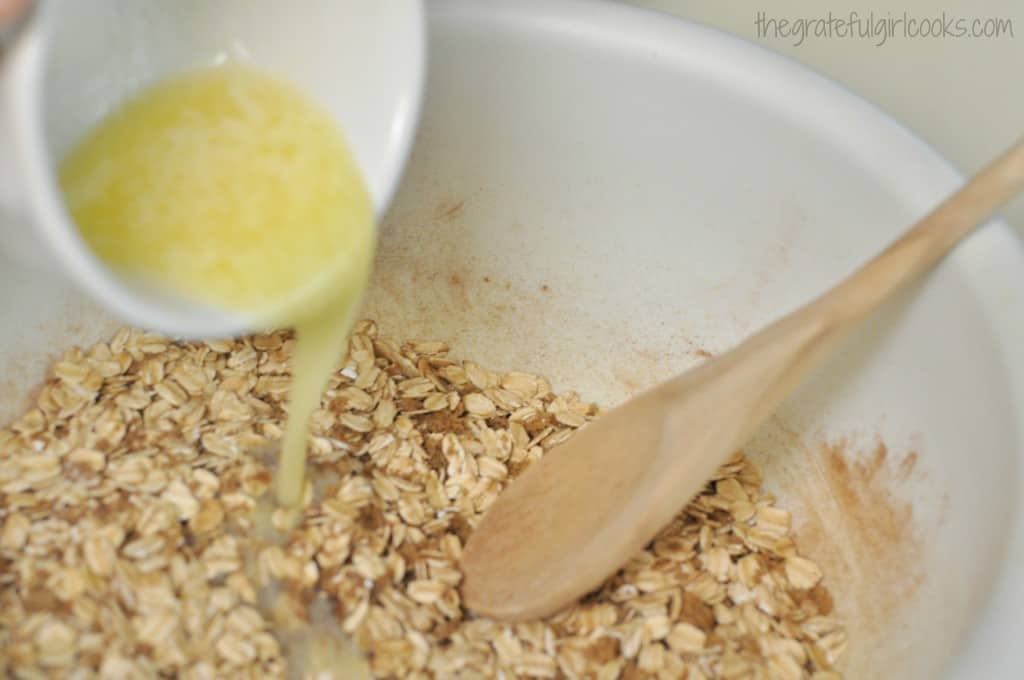 In a separate bowl, mix together milk, mashed banana, egg, and vanilla extract. Pour this mixture into the flour mixture, and stir. Add chopped pecans; mix well.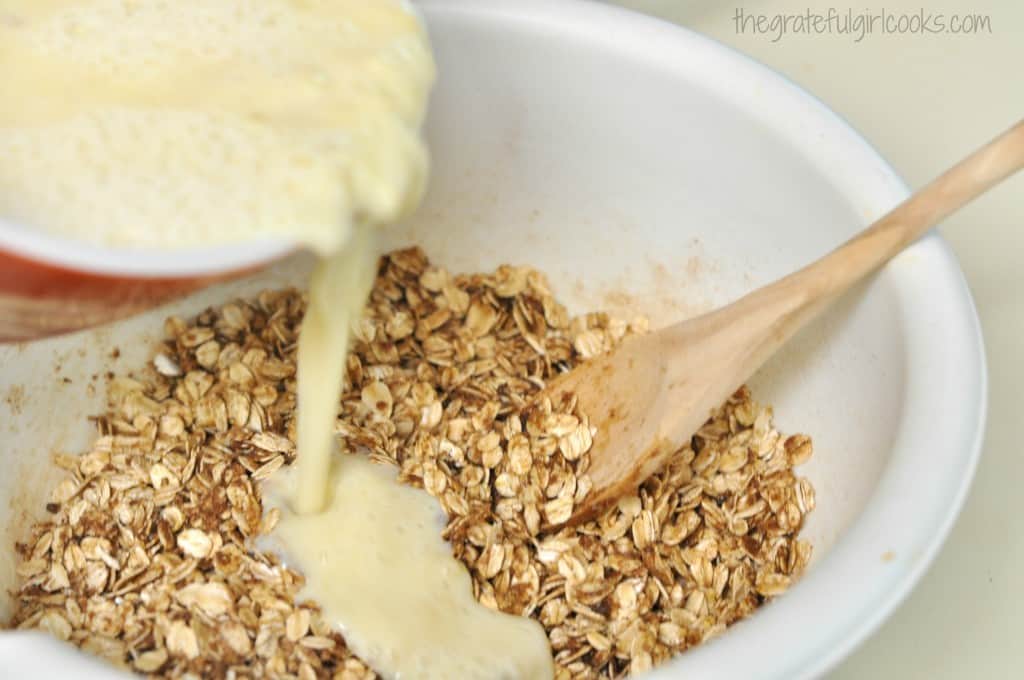 Spray an 8″ square baking dish with non-stick spray (or grease with butter). Pour the batter into the prepared dish.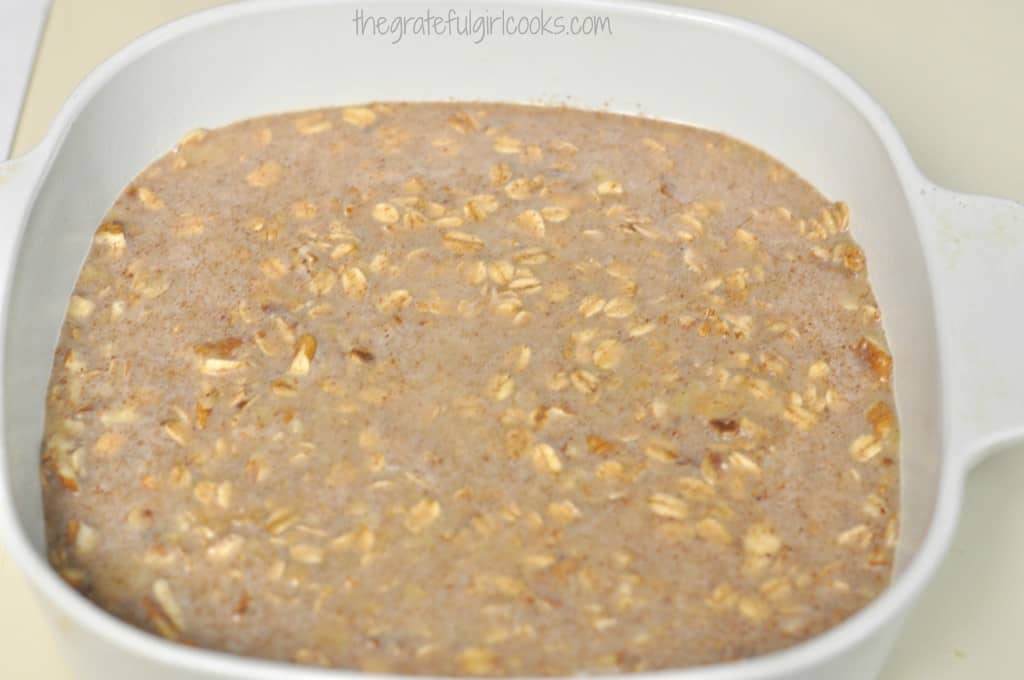 Bake in a preheated 350 degree oven for 25-30 minutes (mine took 30 to be completely firmed up in the middle). During the last 5 minutes of baking time, I placed a cookie sheet with extra chopped pecans in the oven to lightly toast (to be used as garnish later… optional).  When done, I removed pan of oatmeal and sheet of toasted pecans to a wire rack. I sprinkled the top of the oatmeal with toasted chopped pecans, then let it completely cool down to room temperature.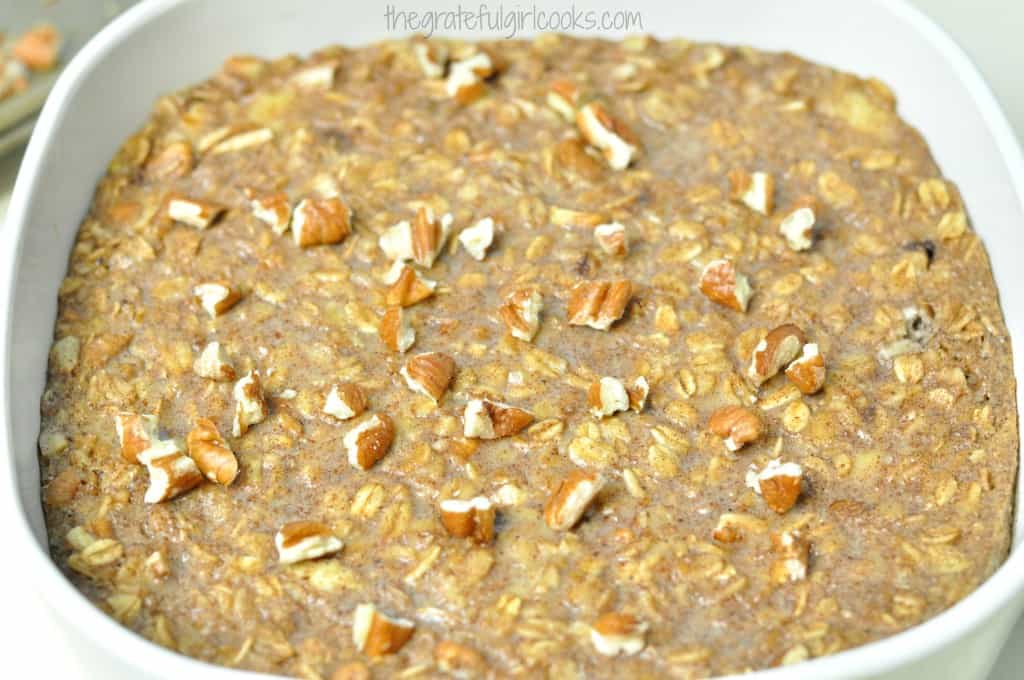 You can eat the baked oatmeal warm, but I truly think it tastes best when eaten at room temperature. Once totally cooled, it was easier to cut into pieces, but ultimately… just serve it however you prefer.  Once cool, I cut it into slices, and served it. You could bake this the night before you want to serve it, so it's ready to go in the morning.  Yum… it tastes like banana bread, but it's packed with oats, for a more filling and nutritious breakfast treat!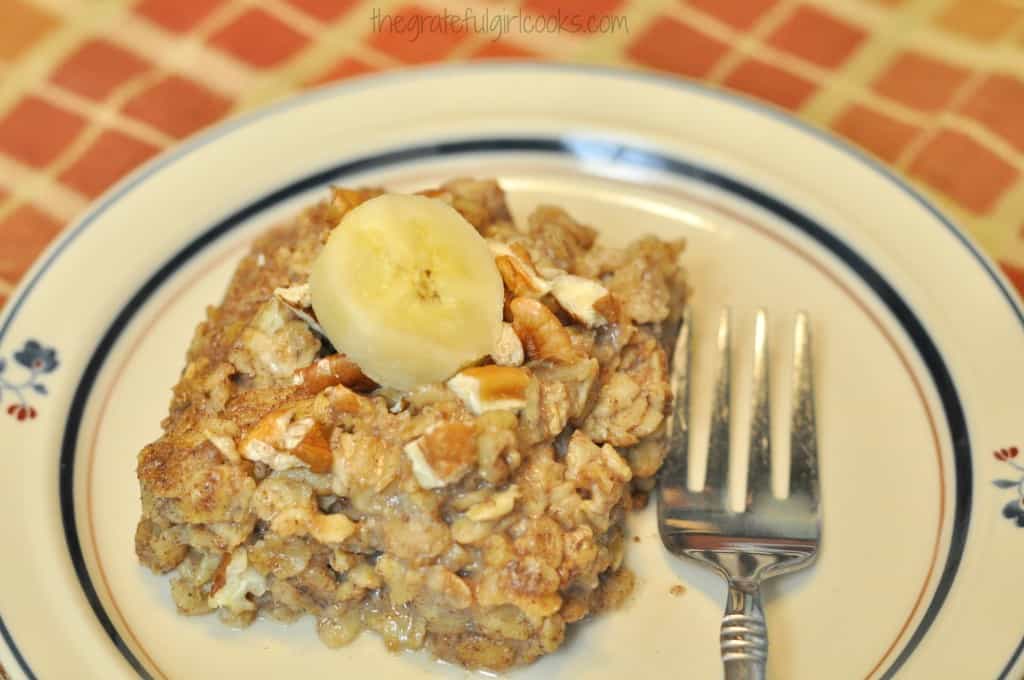 I'm glad I tried this recipe, and hope you will consider making it, as well.  The leftovers the next day were wonderful! This is really delicious…and is a great way to get kids (and grown-ups – *cough, cough*) to "eat their oatmeal"!
Have a great day!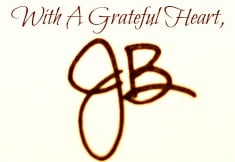 Recipe Source: http://lovegrowswild.com/2015/08/banana-bread-baked-oatmeal/