True story – I LOVE scones (wow…bold lettering AND underlined…can you tell how much I love them?) That includes these Banana Nut Scones!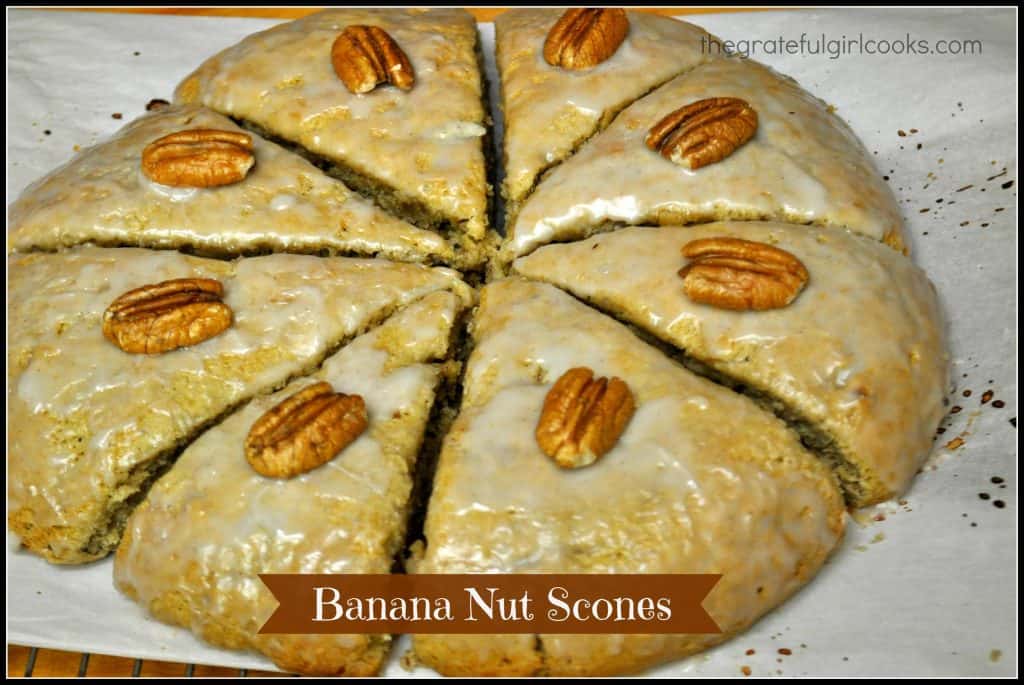 But I don't like paying high prices for one OR getting one in a coffee house that is dry, crumbly, and rather sawdust-like. UGH.
Seriously, scones are so very quick, easy, and inexpensive to make! You can make EIGHT scones for a little more than what some people will pay for ONE! Why not whip up a batch, and freeze a few for later? These scones are good for "those times". You know…the times you're running fast and furious to get to a meeting and forget to eat breakfast…or you're snowed in…or you need something yummy to enjoy with your afternoon cup of coffee or tea…OR you've got an overly-ripe (dead) banana on the counter and it needs to either go to the resting place for dead bananas or be used in all it's "Banana-ness" for something yummy! All very valid reasons (in my humble opinion) for making BANANA NUT SCONES!
I found this recipe online, made a few minor changes, and just like that had 8 delicious scones (half to be eaten and half to be given away). If you like the flavor of banana nut bread, you will LOVE these scones!
I enjoyed nibbling (i.e. "scarfing", but nibbling sounds daintier) a scone while sipping my morning coffee and writing in my beloved Gratitude Journal (a daily practice of mine to name and write God's blessings, as I become aware of and see them in my life story). Boy, was I grateful for that scone!  I hope you will give them a try…think you will enjoy them.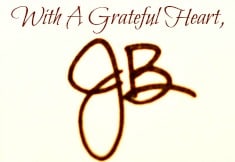 Recipe Adapted from: http://heatherchristo.com/cooks/2013/01/10/banana-scones/

Save