It's THAT time of the summer when fresh berries are making their annual appearance all around the Pacific Northwest. The other day I picked 4 quarts of fresh blackberries that were growing wild in our neighborhood, and made these fantastic tasting Blackberry Pie Bars!

It's so nice to pick wild blackberries (for FREE), and then use them to create a special "something" that my husband and I can enjoy AND I can give to others. This recipe makes 24 bars, so I kept a few for us, then gave away 2 big plates of them to our sons and another friend. The Blackberry Pie Bars are delicious; they do taste like you're eating a piece of pie!
Here's how easy they are to make:
Place flour, 1 cup sugar, baking powder, cinnamon, salt and lemon zest into a food processor. Pulse these together a couple times to mix. *Don't have a food processor? No problem… just use a hand held pastry blender.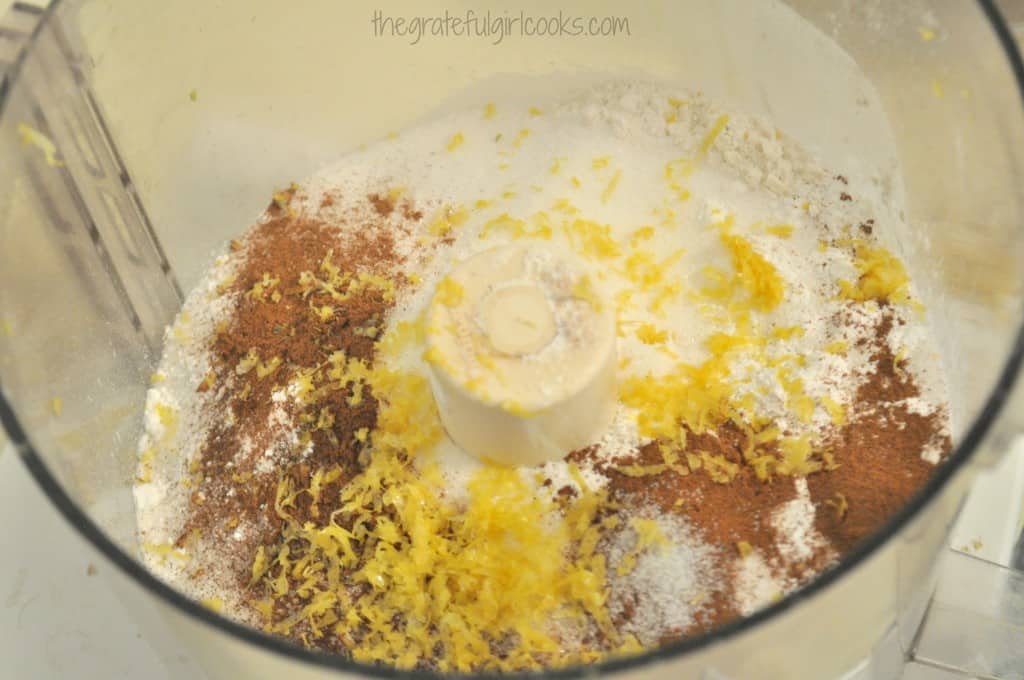 Add egg, butter, and vanilla extract to the mixture. Pulse again until the mixture is crumbly (and the butter is in small pieces).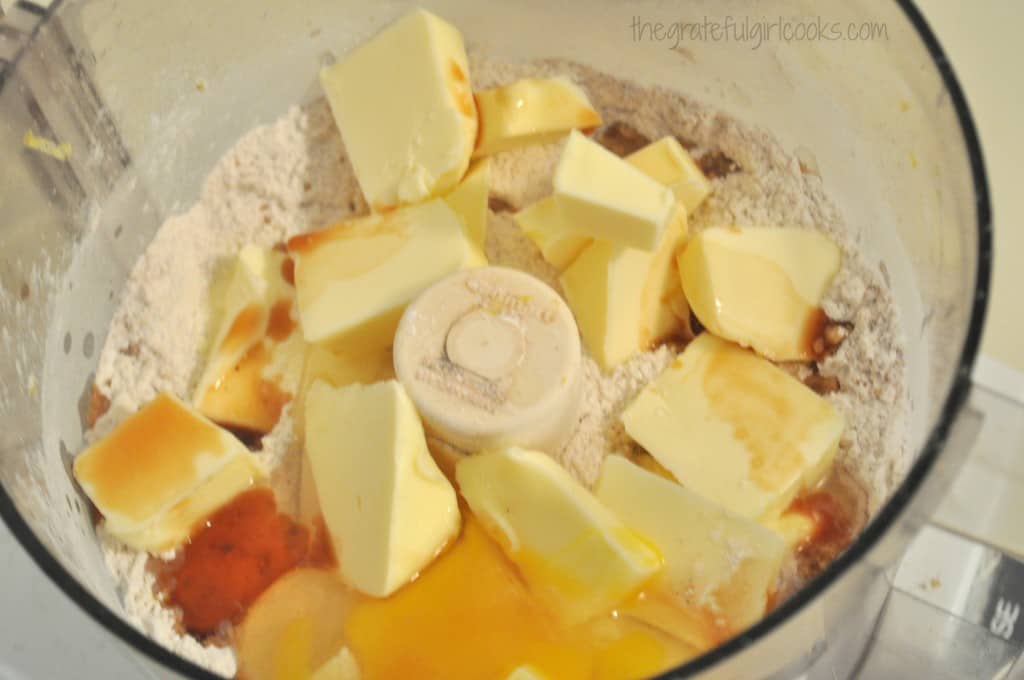 Put half of the crumbly dough into a prepared 13×9 inch pan. (either sprayed with non-stick spray, OR in a 13×9 pan that is covered with parchment paper with paper hanging over the edges-this is what I do, and it makes lifting the entire pan of bars out very easy, once cooled!)  Pack down the crumbs with your hands, until it forms a solid crust.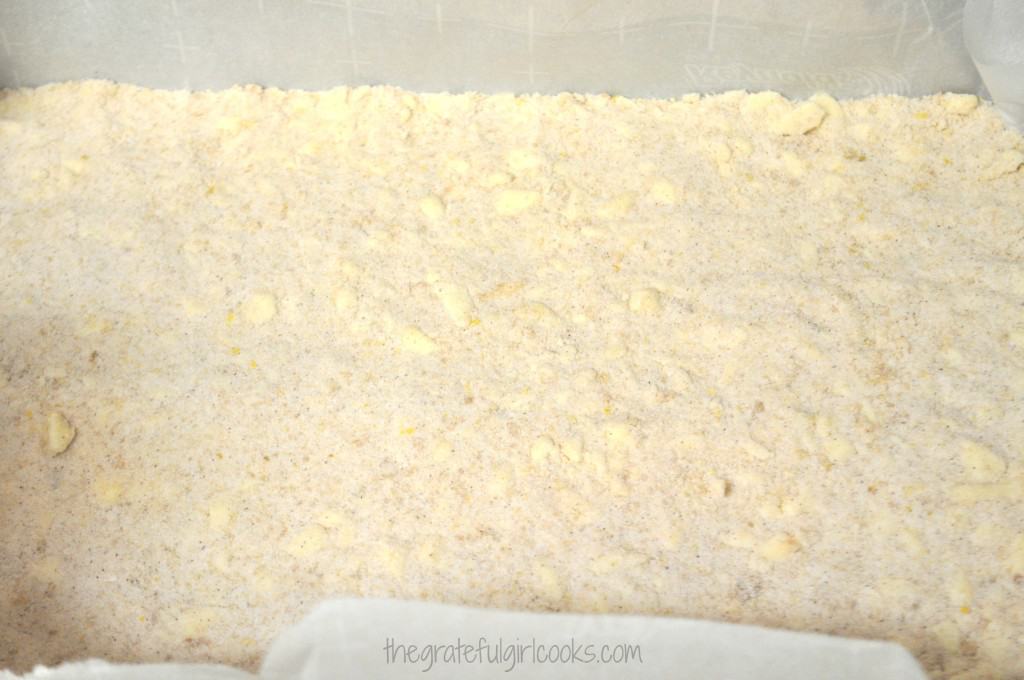 In a large bowl, combine 1/2 cup sugar, cornstarch and lemon juice. Add the fresh blackberries, and stir gently until the berries are coated.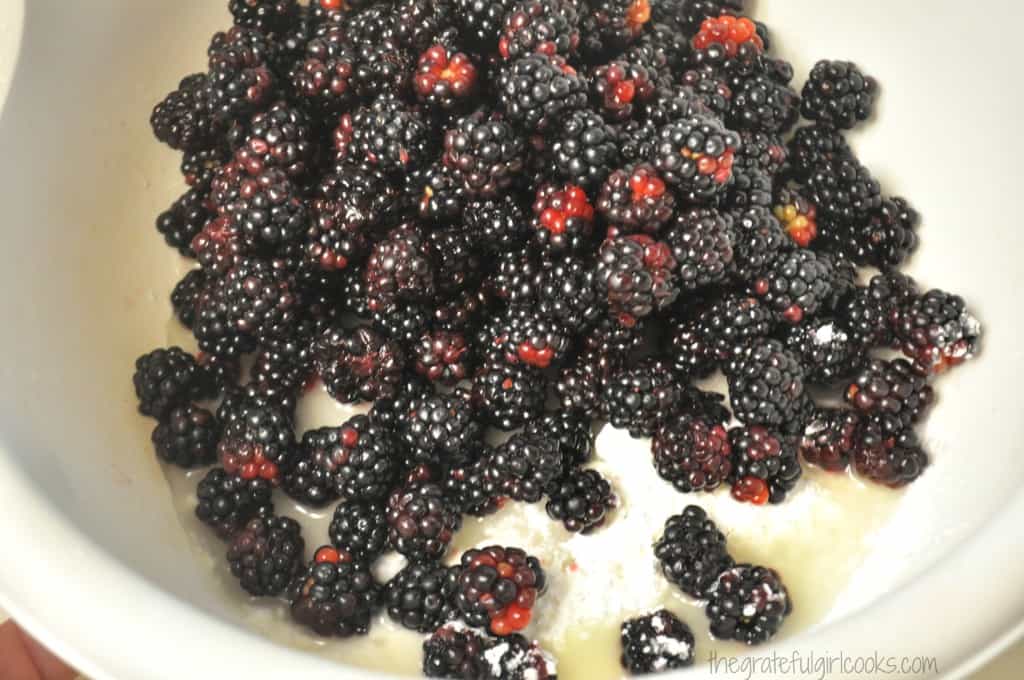 Evenly spoon out the blackberry mixture over the crust.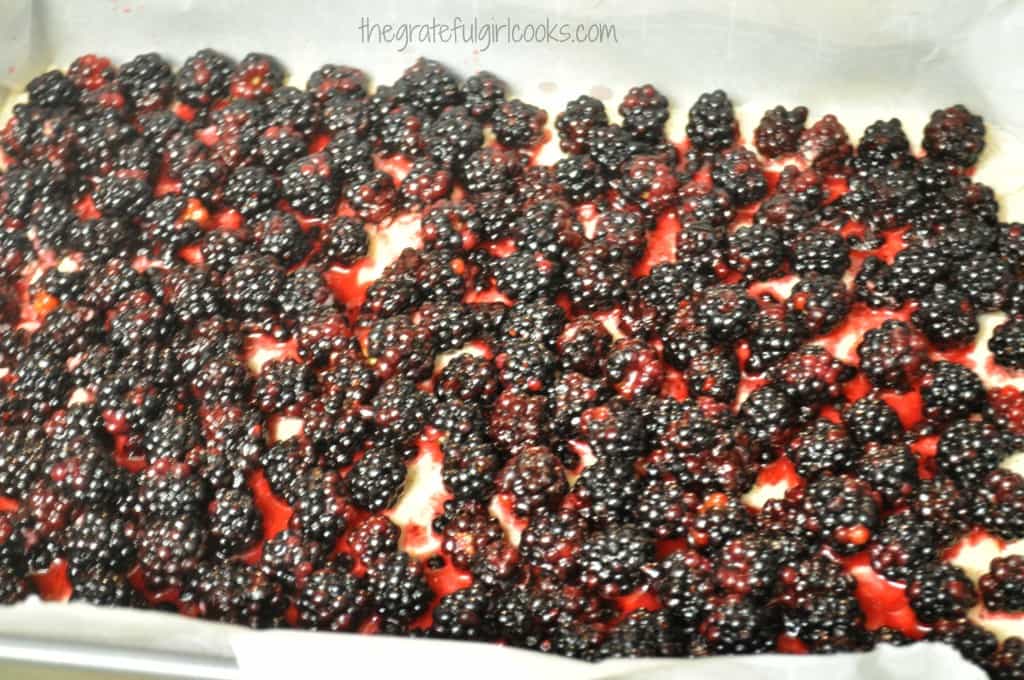 Sprinkle the remaining half of the crumb mixture over the top of the berries, to cover.  Bake in a preheated 375 degree oven for 45 minutes, or until the crumb topping is lightly browned.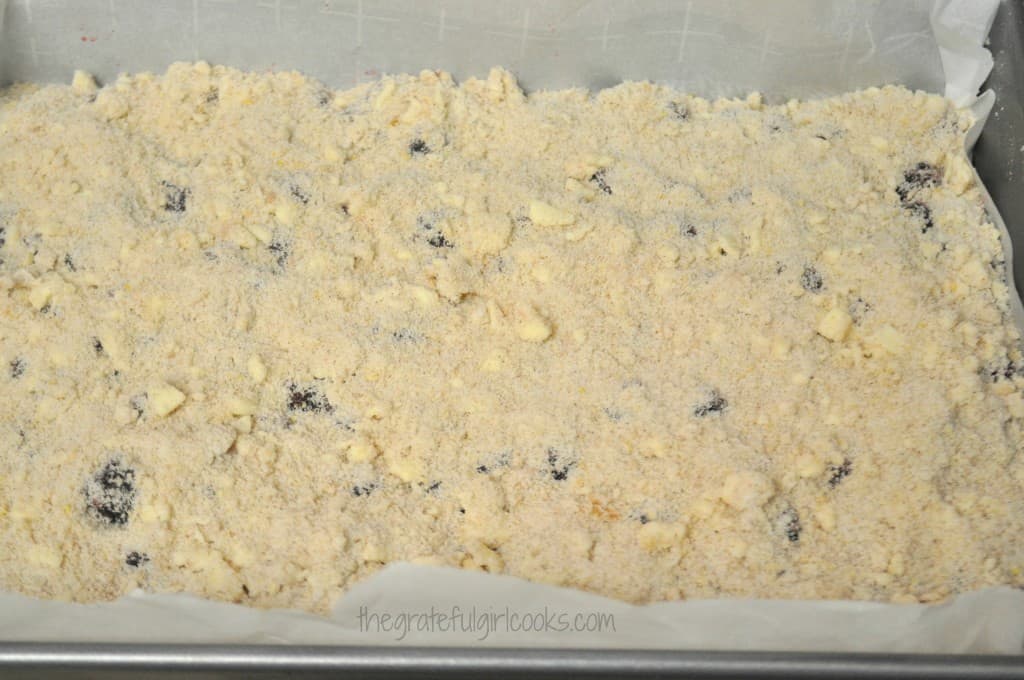 When done, remove pan from oven. Let bars col completely in pan. Once cool, if using the parchment paper method, carefully lift out the entire pan of bars, and pull paper away from the sides of the dessert. (If not using parchment paper, let cool completely, then cut).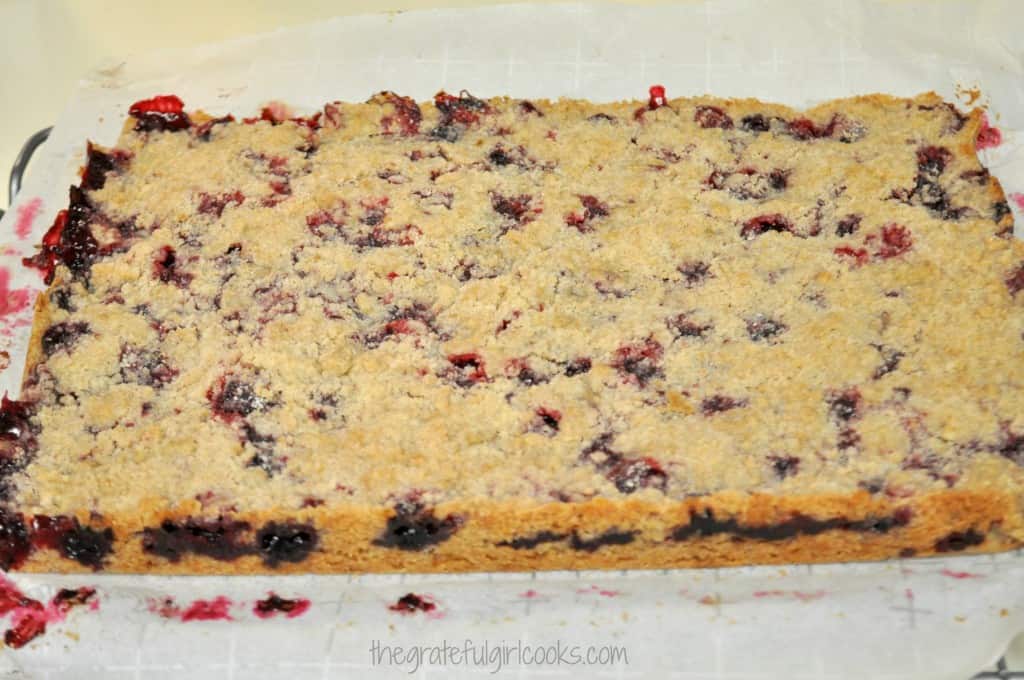 The best way I have found to make even cuts is by using my pizza cutter! I make 4 cuts lengthwise, then make 6 cuts the other direction, for a total of 24 bars.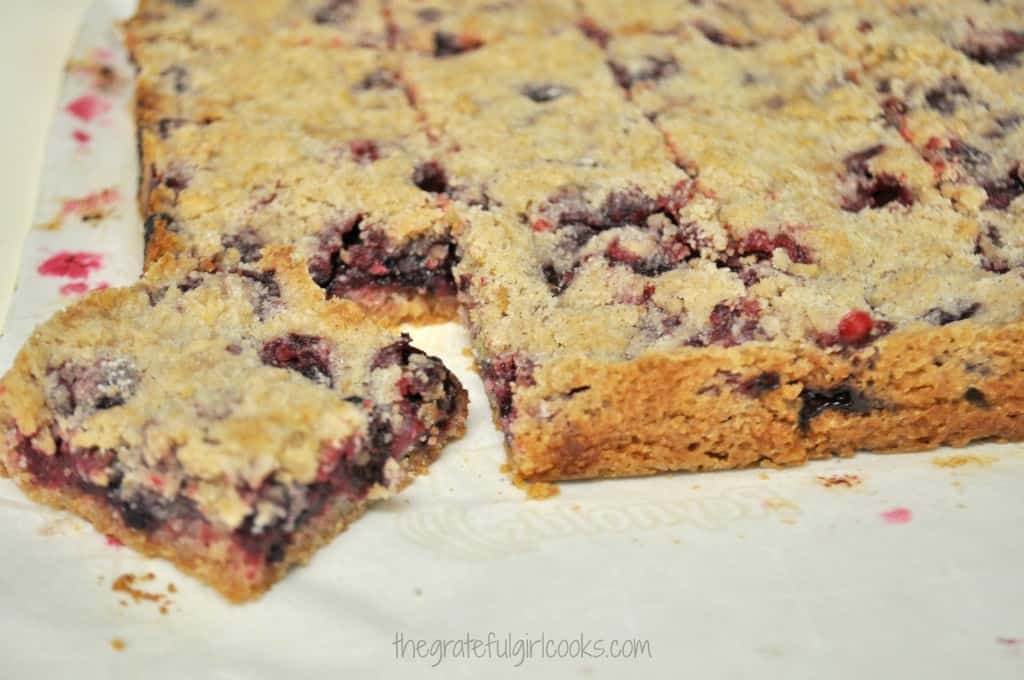 Here… I saved one for YOU! Go ahead… you KNOW you want a bite, right?  You're welcome! Sure hope you enjoy every bite of it!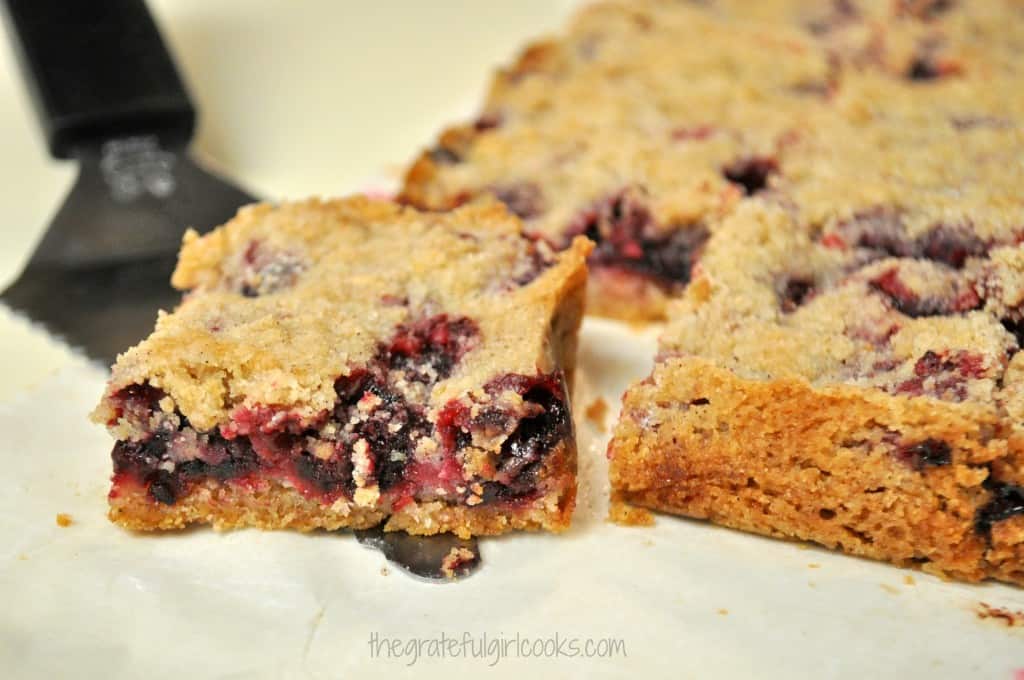 Have a great day!  Think of ways you could bring joy or encouragement into someone's life today… and be intentional about considering just how much you and I have to be grateful for.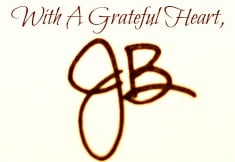 Recipe Source: http://www.thenovicechefblog.com/2013/07/blackberry-pie-bars/



Here's one more to pin on your Pinterest boards!

Save