Have you ever eaten or made a Breakfast Burrito before?  I tasted my first breakfast burrito about 8 years ago when called in to work overtime on a Saturday morning by my former boss. He bought breakfast burritos for all of us, and that was my first taste of one, but not my last!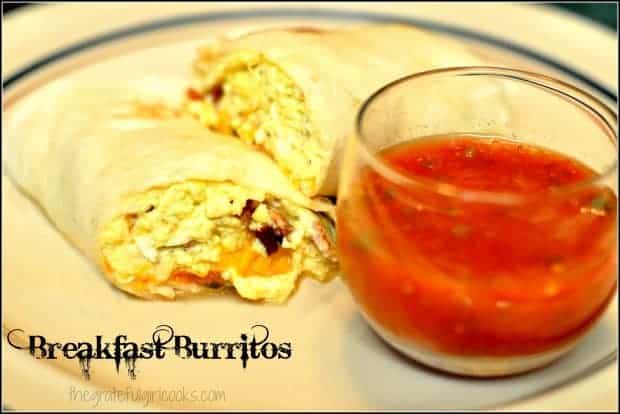 They are very easy to make at home, so thought I would share a quick "how to" in case you would like to try making them yourself! This is a simple version… eggs, bacon, cheese and salsa… but add whatever additional ingredients you would like… to make it your own! Here's how you make one:
Mix together a couple eggs with a bit of milk. Add mixture to non-stick skillet that has been sprayed or buttered. Season eggs with salt and pepper (to taste).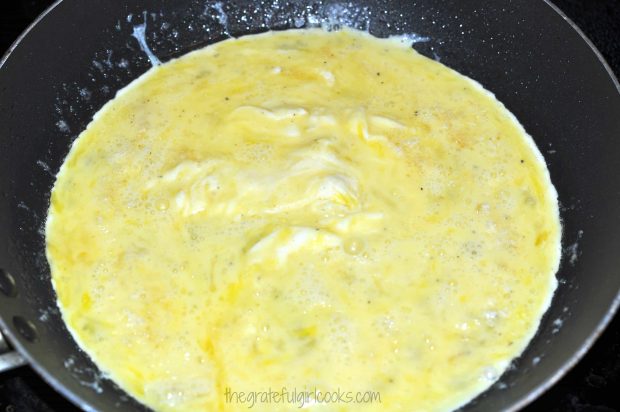 Add one slice of pre-cooked, crumbled bacon to the eggs. Mix together; scramble eggs on medium low heat until done.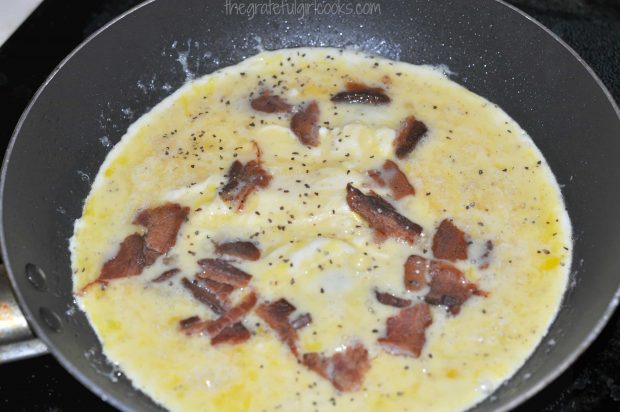 Place a medium sized flour tortilla between two paper towels and microwave for 20 seconds. Remove the warm tortilla and place scrambled egg/bacon mixture down the center of tortilla.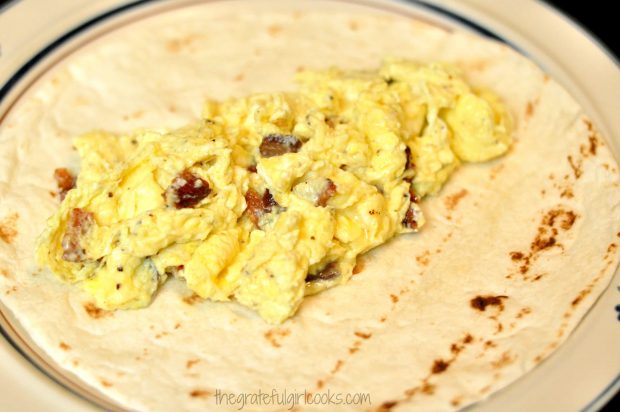 Add a handful of grated cheddar cheese (can also use pepper jack, if desired), and then spoon some salsa on top. If you are not eating these right away, I would suggest putting the salsa on top of the eggs, THEN covering the salsa with the grated cheese. (This will help the salsa not to soak the tortilla too much while waiting for someone to come eat it). You can also wrap the breakfast burritos in aluminum foil once done, to keep warm.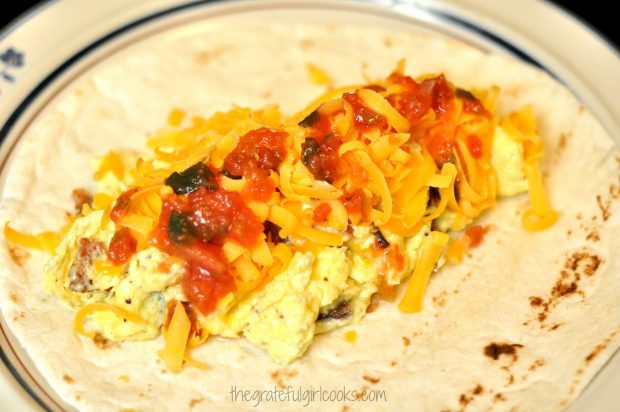 Roll up tortilla (burrito style), by first turning up one end of the tortilla. Once end is turned up, tightly roll the tortilla over the filling and place on serving plate.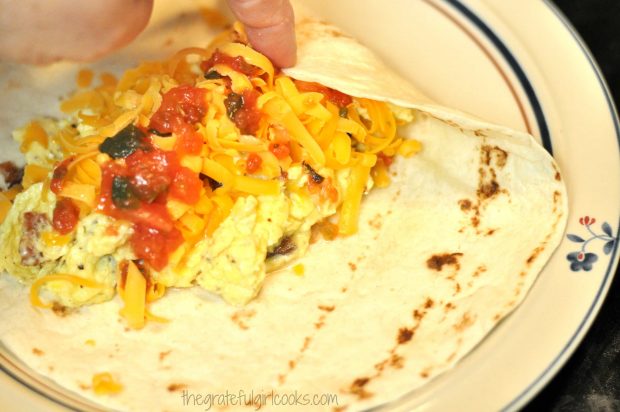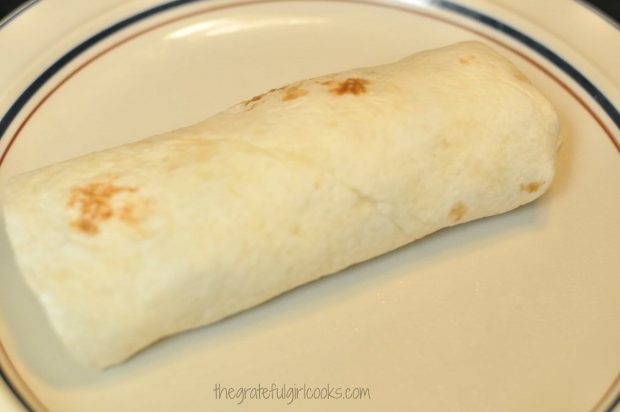 Serve with a side of salsa on the side for an extra kick. I don't normally cut them in half, but did for the photo, so you could see the inside of the Breakfast Burrito.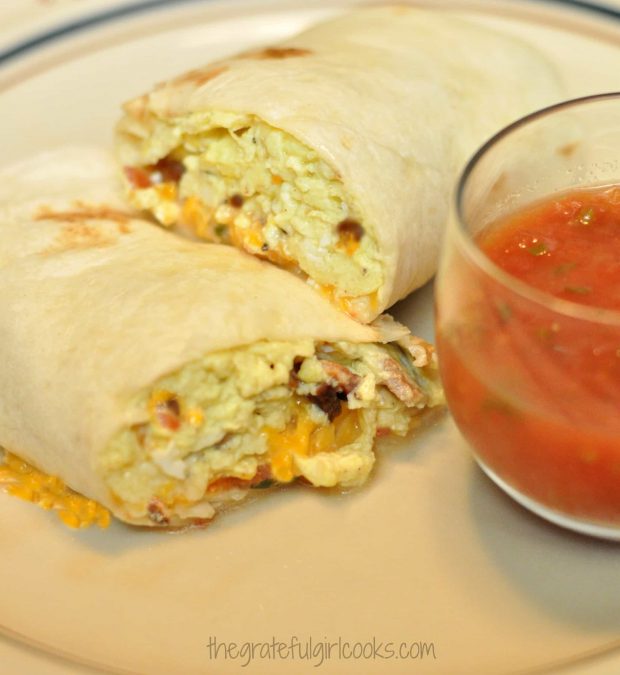 There's no need to post a recipe… this is just a very easy way to make a quick breakfast burrito. The best part is just to make it your own. Add some cilantro, some green onion slices, spinach, avocado, etc. if you wish.  You really can't hurt these!
Have a wonderful weekend, friends. Be kind to each other out there!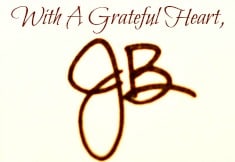 Save
Save
Save