If you need a delicious side dish, may I suggest this recipe for Brown Butter Green Beans with Toasted Almonds & Red Peppers? Easy…delicious…and perfect for any occasion.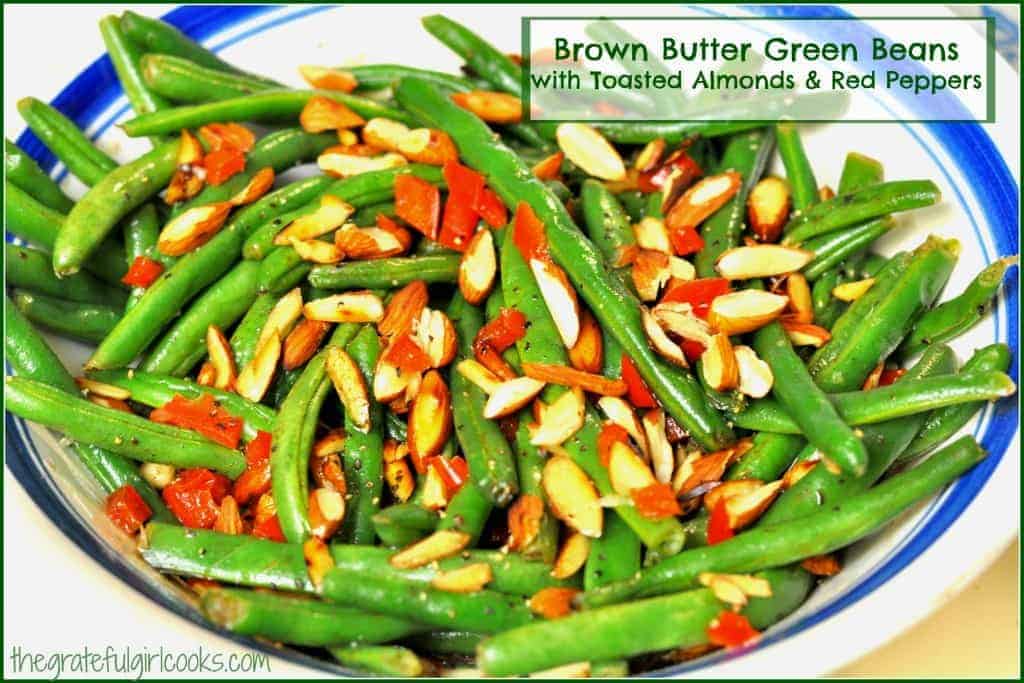 I made these green beans as one of the side dishes for our Thanksgiving meal, but they would be great as a side dish any time of year! The flavor imparted by the browned butter sets these apart… they truly are delicious! Here's how easy they are to make:
Toast some sliced almonds in a dry skillet for about minutes, stirring occasionally. Be careful not to burn the almonds. Remove almonds from skillet; set on a paper towel to cool.
Cook the green beans in a pot of salted water (medium-high) for about 5 minutes.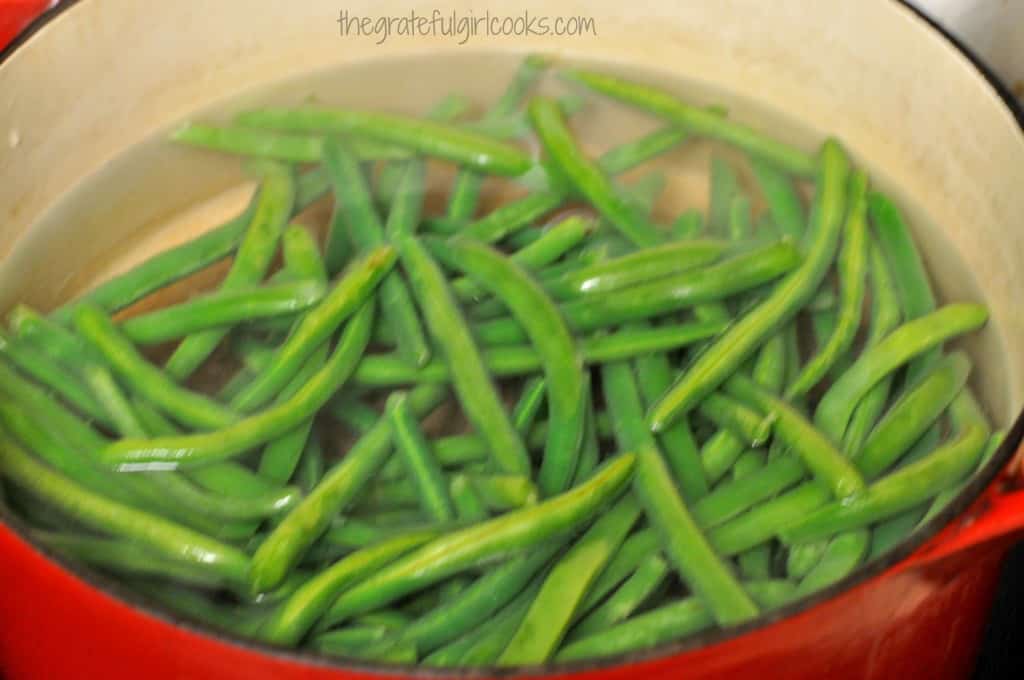 Add in HALF of the chopped red peppers; cook for 1 minute. Remove pan from heat, and drain veggies. Set aside.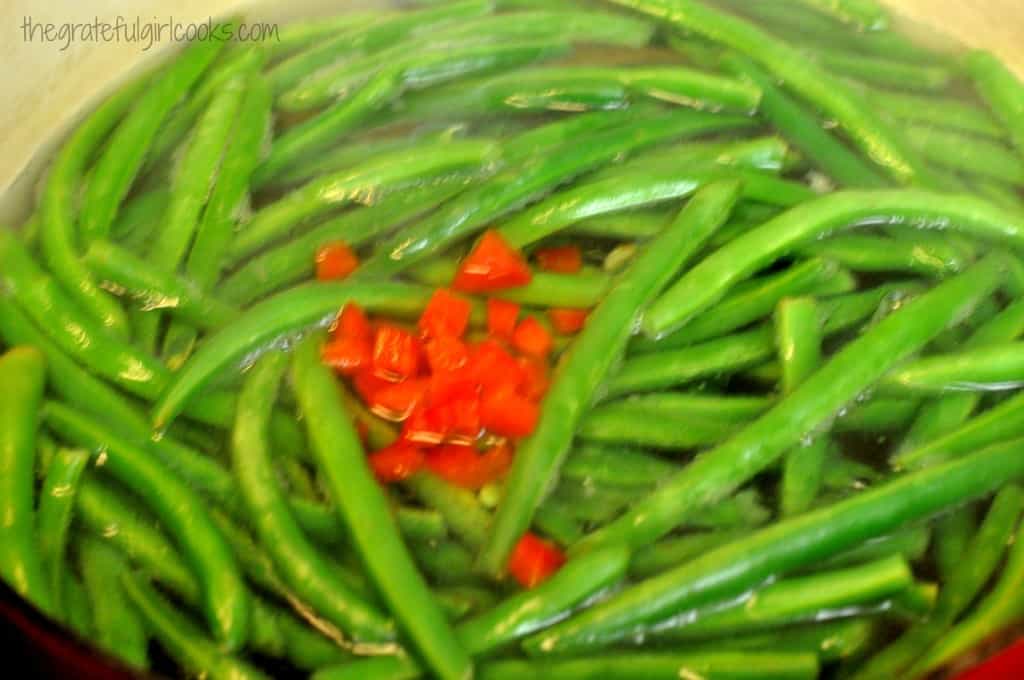 In a clean skillet, place 2 large Tablespoons butter. Cook on medium heat 2-3 minutes stirring frequently until the butter has browned. Do not burn butter.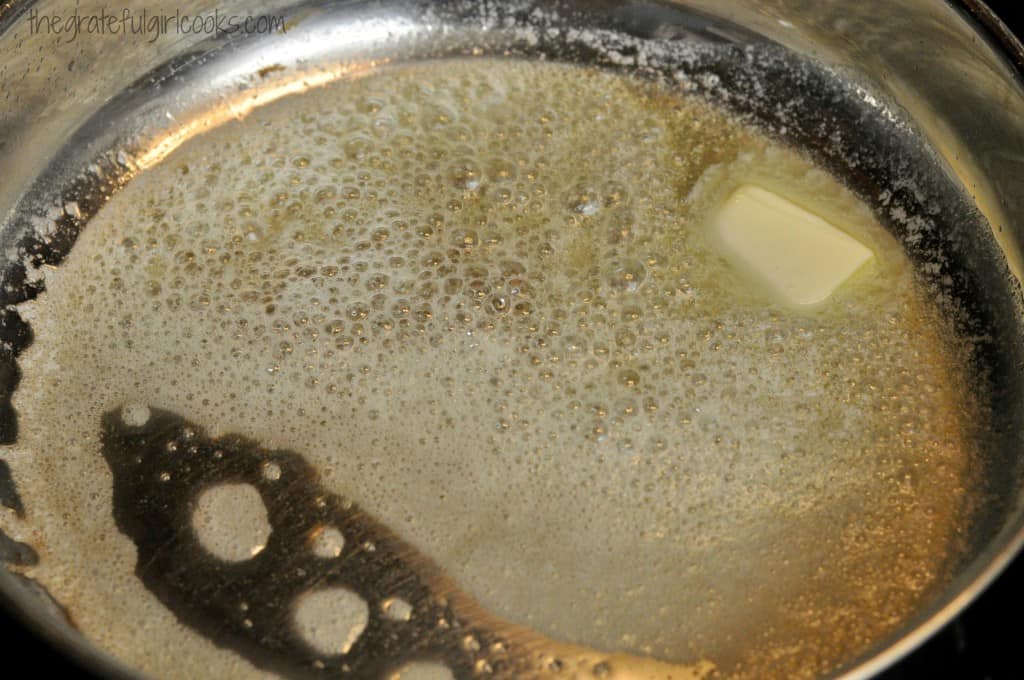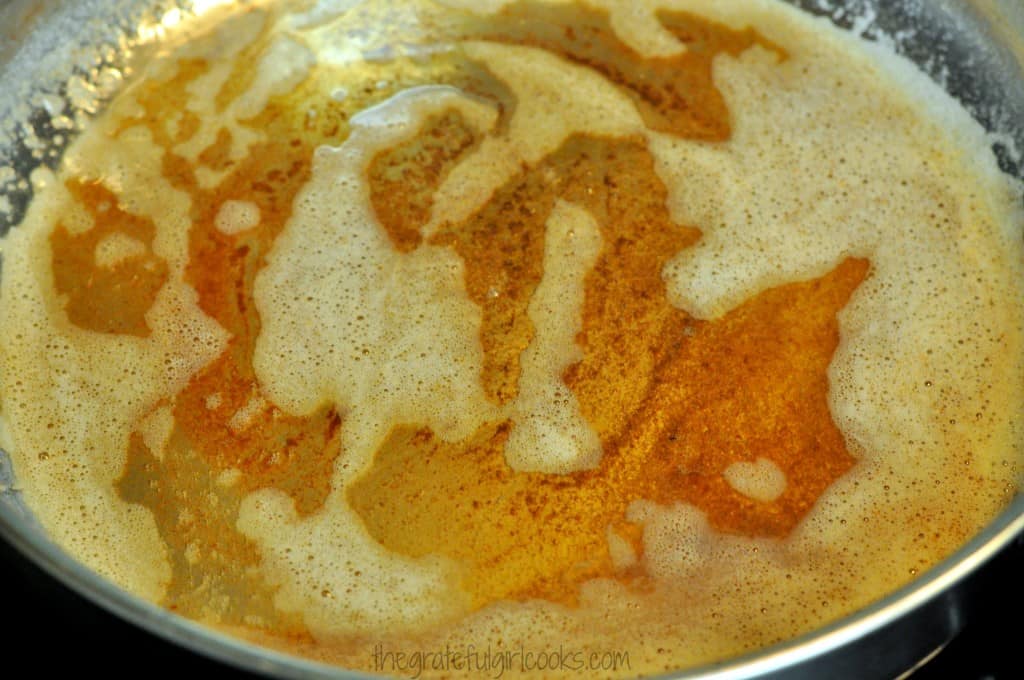 Add cooked green beans, red peppers and HALF of the toasted almonds to the brown butter. Season with salt and pepper, to taste. Stir well, to coat everything with brown butter.  Continue to cook for 1-2 minutes, until fully heated through.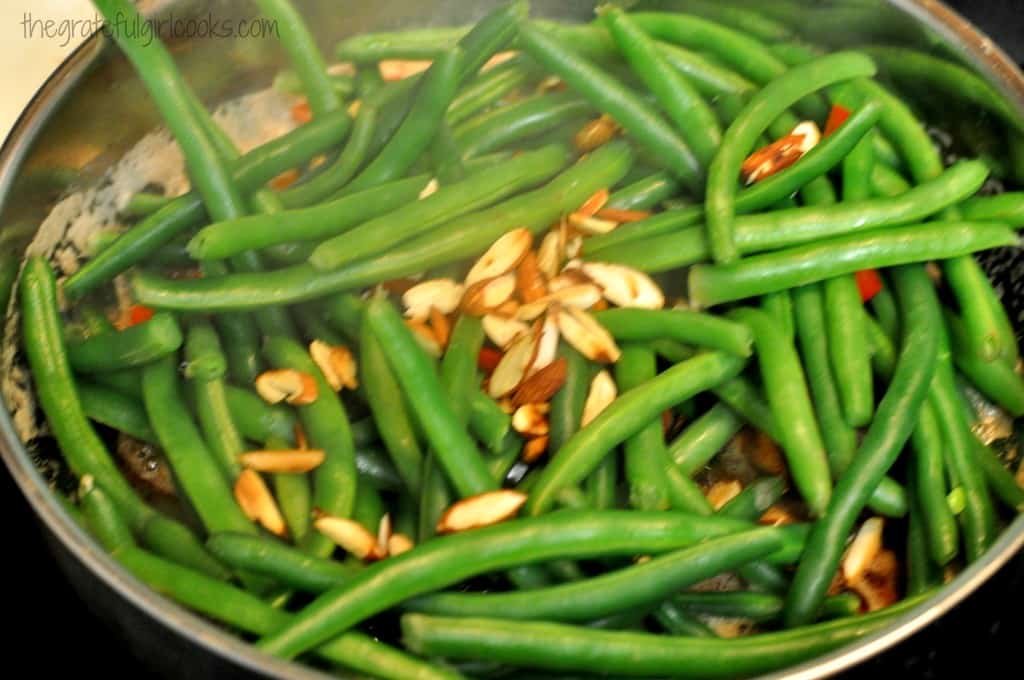 Pour into serving bowl. Garnish dish with reserved half of toasted almonds and red peppers (fresh, not cooked). Serve, and enjoy!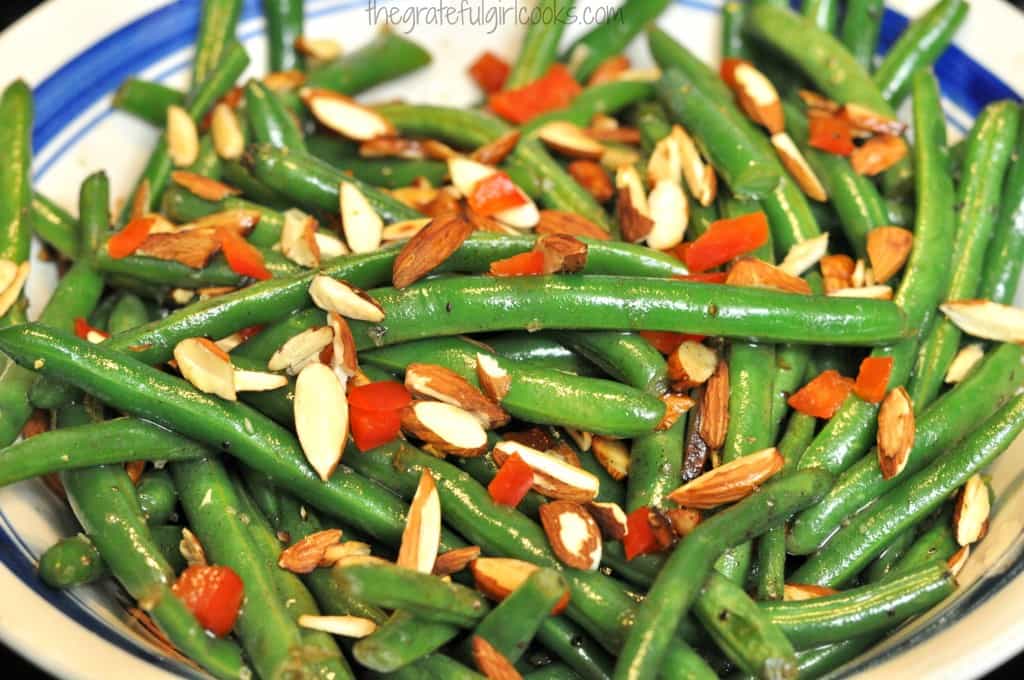 Have a wonderful day. Be kind to one another!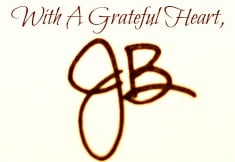 Recipe Adapted From: http://www.acedarspoon.com/green-beans-with-brown-butter-and-toasted-almonds/

Save