If you like trying new vegetable dishes, I'm pretty sure you're gonna LOVE this simple and delicious side dish recipe for Brussel Sprouts with Bacon and Mushrooms, which we enjoyed with our dinner recently!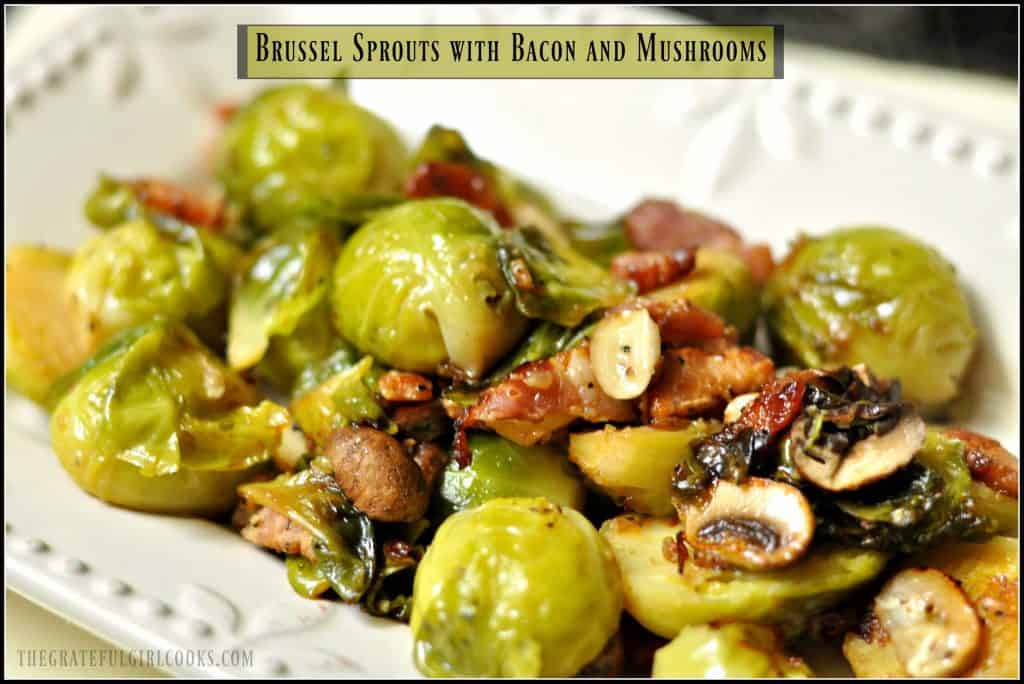 I grew up not liking brussel sprouts at all, but as an adult I have really come to love them… pan-seared, roasted, steamed… practically every way they can be prepared. For this particular recipe I decided to try pan-searing brussel sprouts with a small amount of thick-cut bacon, then added sliced mushrooms, shallots, salt, pepper, minced garlic, and finished them with just a touch of butter. The results? DELICIOUS! Here's how to make them:
Chop up bacon (I use kitchen scissors-easy!) and add it to skillet. Cook on medium heat 2-3 minutes, until it is about 1/2 way done.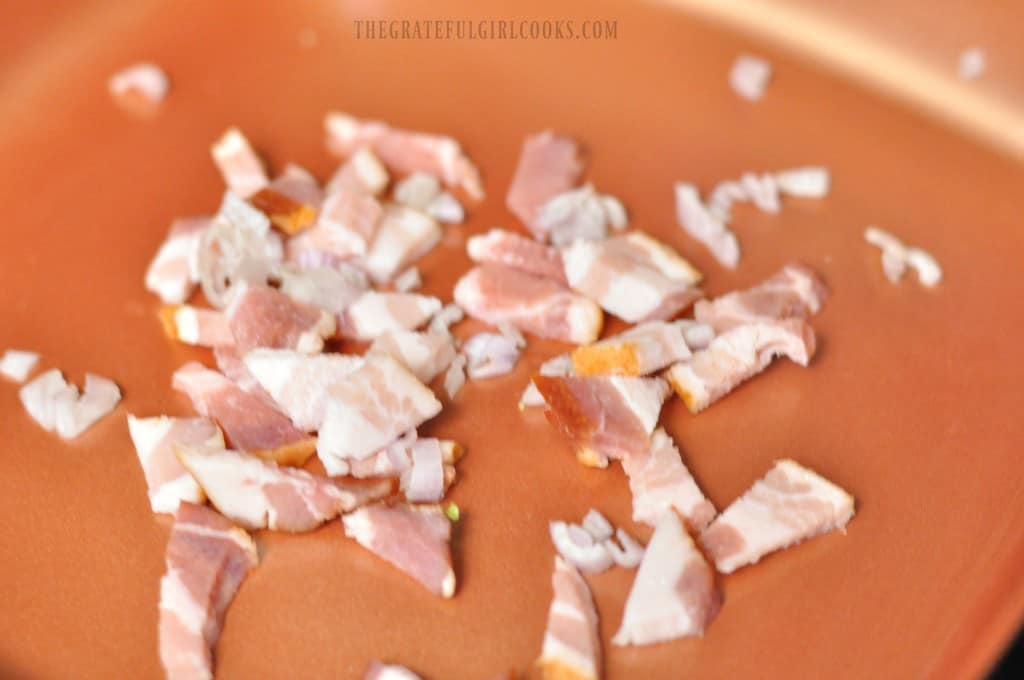 Add brussel sprouts that have been cut in half.  Continue to pan-sear the brussel sprouts in bacon drippings for a couple minutes (add a tiny bit of olive oil to skillet if necessary).  Lightly season the veggies with salt and pepper.
Continue cooking until the brussel sprouts begin to soften (3-4 minutes), flipping half way through cooking time.  Add 3 Tablespoons water to pan, and cook until water has cooked away.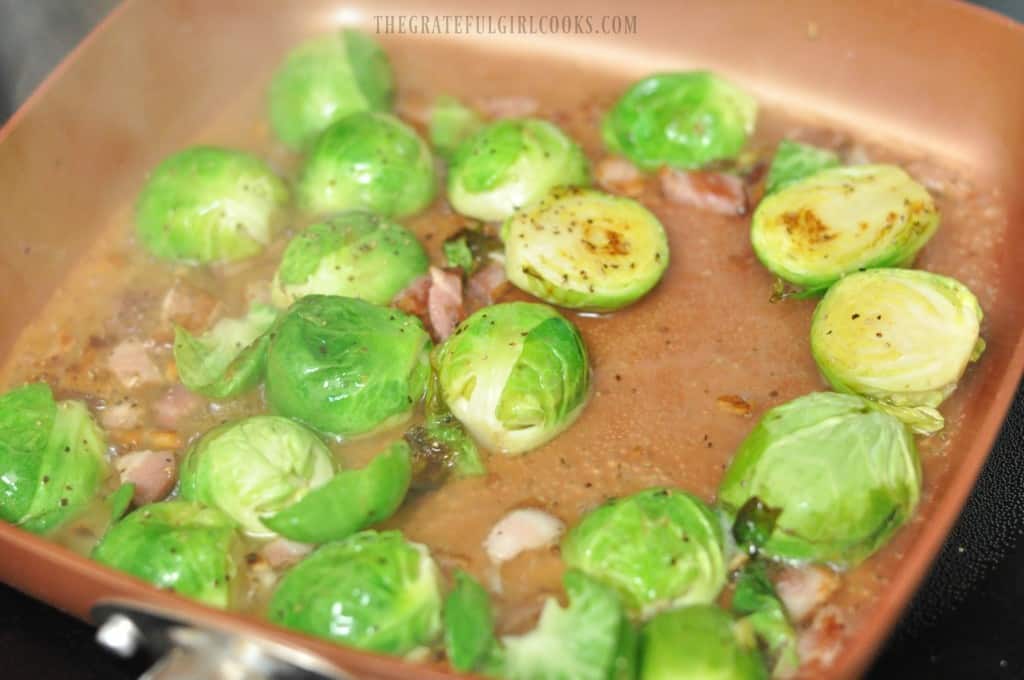 Add sliced mushrooms and shallots to skillet. Continue cooking until mushrooms are done and cooked through (approx. 3-4 minutes). Add minced garlic; cook for additional minute. At this point, brussel sprouts and mushrooms should be cooked through. Add a tiny pat of butter, and stir until butter has melted and coated veggies (**Butter is completely optional, but does add a bit more flavor… just sayin').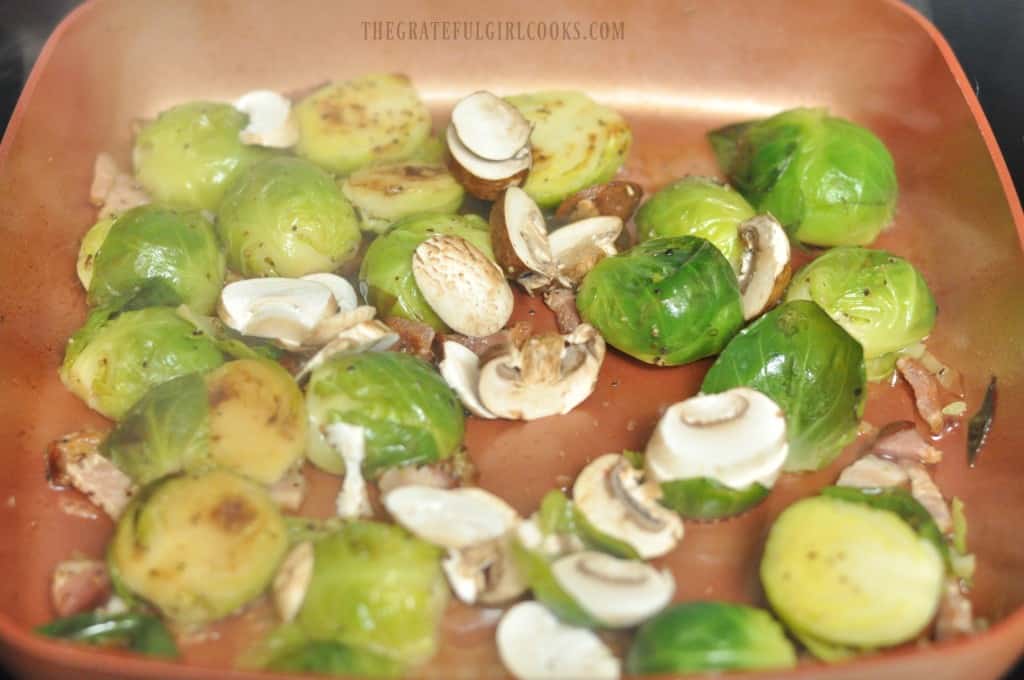 Remove pan from heat, season with additional salt and pepper (if necessary – to taste), then serve.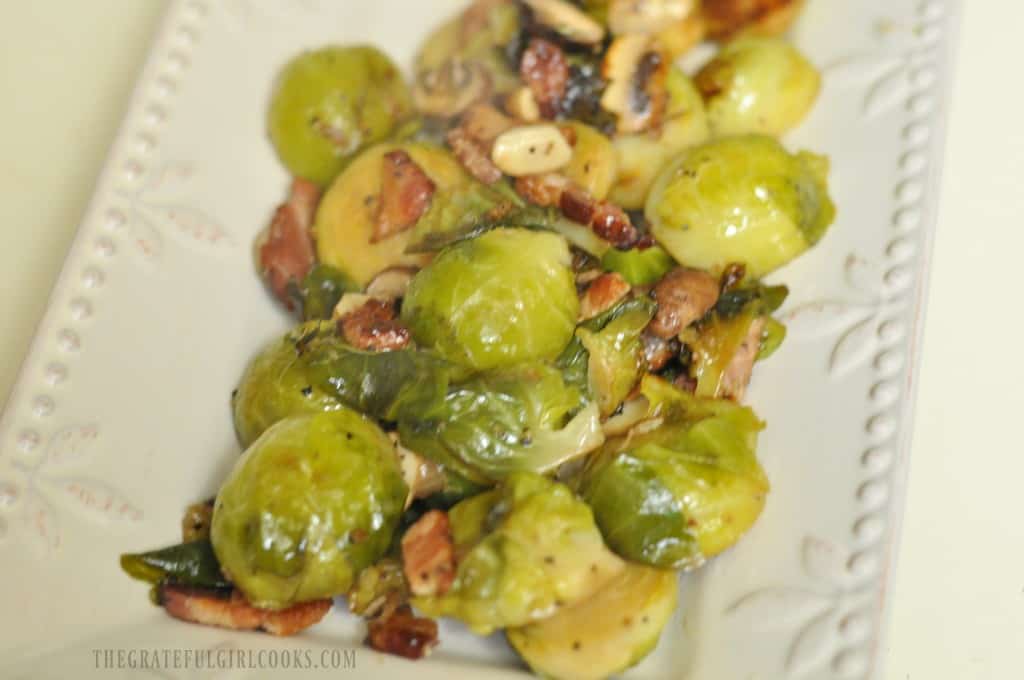 The bacon will be fully cooked , the brussel sprouts tender, and there will be a whole lot of flavor going on!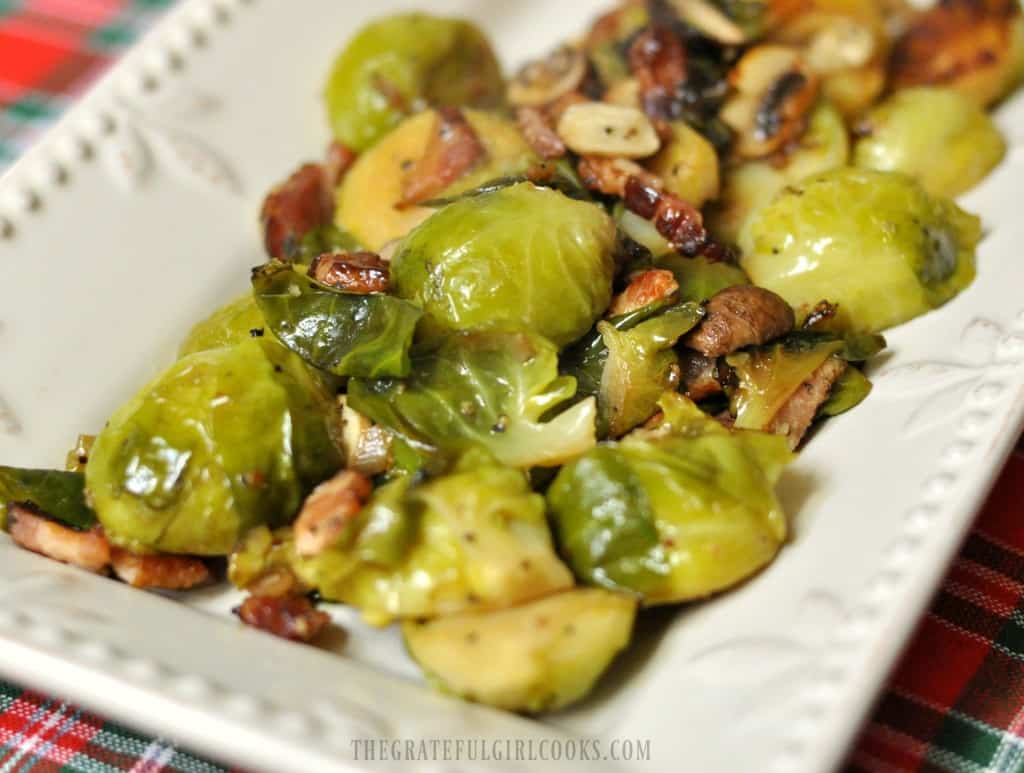 This is a very simple yet tasty side dish to prepare.  I hope you will consider trying these… it's just another way to get some yummy veggies onto that dinner plate. Plus… everything's better with bacon, right?  Have a great day!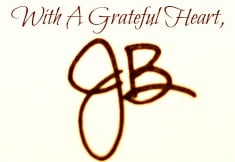 Save
Save
Save
Save
Save
Save
Save
Save
Save
Save
Save
Save
Save
Save
Save