My husband was recently given a bag filled with homegrown apples from one of his clients. Not wanting to waste any of them, I decided it was the PERFECT opportunity to make Chunky Crock Pot Apples!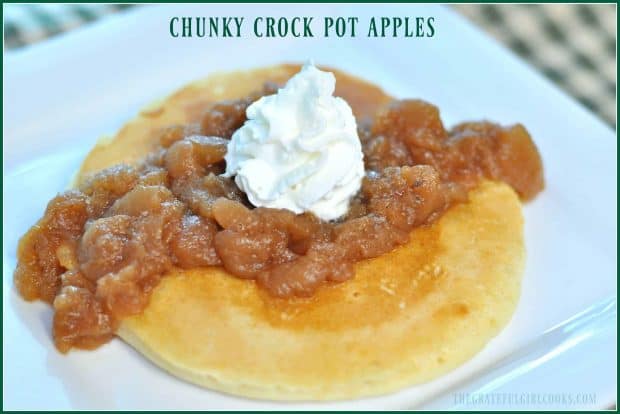 Do you ever slow cook apples?  The process is so completely easy! In about 10 minutes apples, lemon juice, brown sugar, cinnamon, etc. can be cooking in the crock pot. Let the apples cook on low all day, give them a light "mash", and end up with phenomenal tasting apples, which can be eaten warm straight out of the crock pot, or can be used  as a topping for pancakes, waffles, cake, ice cream, yogurt, oatmeal, or as a side dish for pork.  The ways to use them are endless, they taste fantastic… and with only a minimal amount of prep involved!
Here's how to make them:  Peel and remove seeds from 8 large apples (any kind will taste great!).  Slice apples and cut into chunks. Place apple pieces into crock pot, then stir in fresh squeezed lemon juice.  Add cinnamon, brown sugar, water and a touch of butter, put the lid on, and slow cook the apples for 6-7 hours on LOW.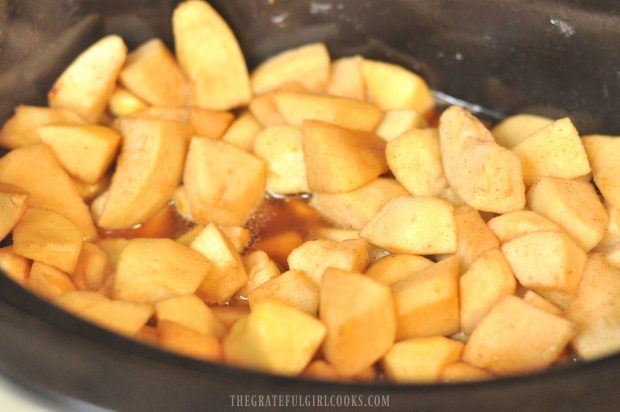 When the apples are done cooking, they will be nice and tender and will smell (and taste amazing!). I lightly mash them with a potato masher, but leave lots of chunks!  At this point, the apples are DONE! They can be served as is, or used in a great variety of ways, cold OR hot. They are so good, I can eat them right out of the bowl! YUM!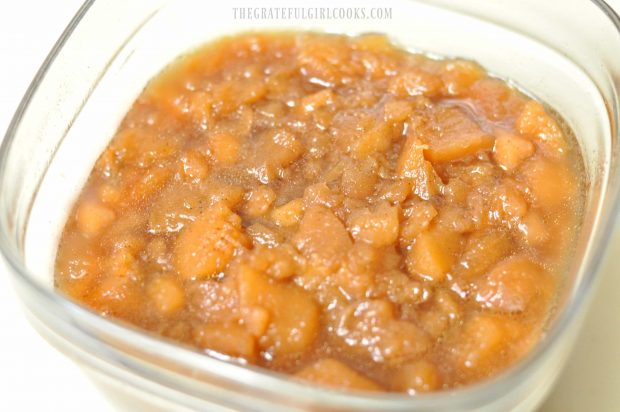 They taste phenomenal when added to oatmeal. No need to add additional sugar!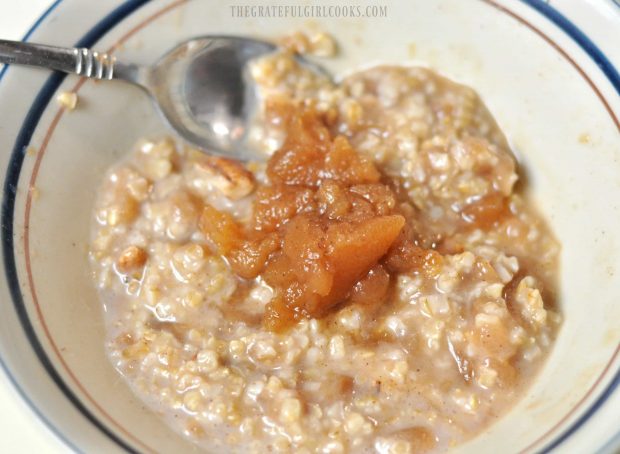 The topping tastes great on pancakes or waffles, too (I use a slotted spoon to let some of the juice drain off before topping the pancake).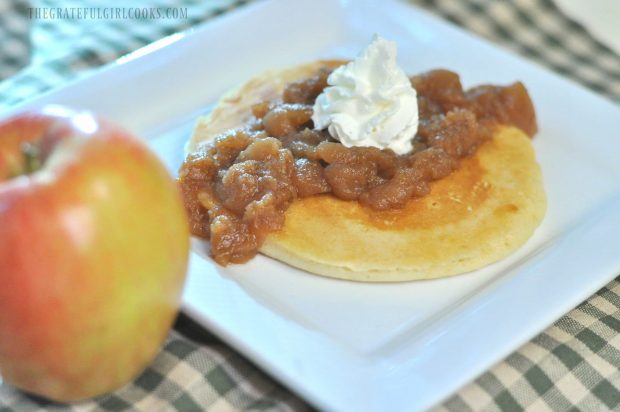 Chunky Crock Pot Apples are delicious as a filling for dessert crepes, and even as a topping for ice cream, yogurt, or slices of pound cake.  They are also a great side dish served with cooked pork roast or chops.  Hope you will consider making this easy, versatile recipe.  I've never been disappointed in all the years Ive been making them.  Once the apples are cooked, the possibilities are endless!
Have a fantastic day!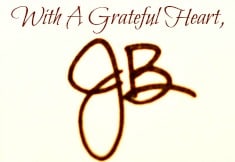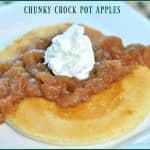 Chunky Crock Pot Apples
Use your crock pot to make chunky apples, with cinnamon and brown sugar, then enjoy them on pancakes, oatmeal, pound cake, etc.
Ingredients
8

large apples

(any variety)

Lemon juice

(from 1/2 a large lemon)

1

Tablespoon

cinnamon

1/3

cup

brown sugar

(packed)

1/3

cup

water

1

teaspoon

butter
Instructions
Peel apples, slice, remove seeds, then cut into chunks. Put apples into crock pot.

Squeeze fresh lemon juice over apples and stir to combine.

Add cinnamon, brown sugar, water and butter to crock pot. Stir well.

Place lid on slow cooker; cook apples on LOW for 6-7 hours. Remove lid from apples. Lightly mash tender apples with a potato masher (or a fork if you don't have a potato masher), being sure to leave lots of chunks. Serve and enjoy!
Recipe Notes
IDEAS: Serve warm as a side dish with pork. Serve warm over pancakes or waffles (no need for butter or syrup!) Serve warm apples on top of cooked oatmeal (yum) Use as a filling for dessert crepes. Serve cooled chunky apples as a topping on ice cream or yogurt Serve on top of pound cake, etc.
Save
Save
Save
Save
Save
Save
Save
Save
Save
Save
Save
Save
Save