Do you enjoy bagels? We sure do, in our home.  I love eating them AND making them, especially when they come out tasting as good as these homemade Jalapeño Cheddar Bagels!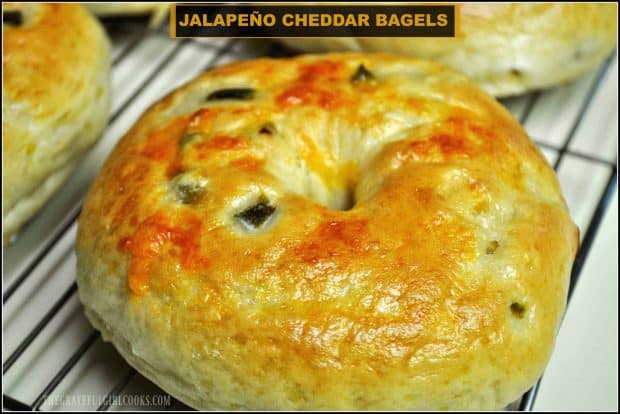 I've made several types of bagels in the past, like New York Style Blueberry, Cinnamon Crunch, Cranberry-Orange, Gingerbread, and Everything bagels.  This time around, I decided to try my hand at making Jalapeño Cheddar bagels! YUM.
When I made these, I did not document in photos the "how-to's", but if you wish to see how they are made, check out my step by step pics/tutorial for my New York Style Blueberry Bagels, to give you a good idea of the overall process.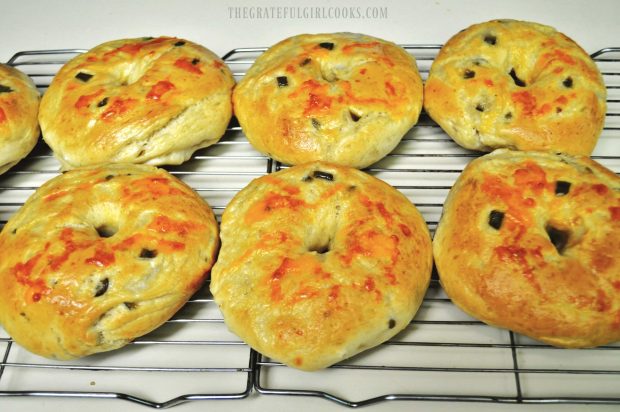 The bagel dough is mixed, then rises, then is divided into balls of dough, formed into bagel shapes, boiled, and then baked until done, which results in a nice looking, chewy bagel, just the way a "good" bagel should be.  The addition of finely chopped jalapeños and cheddar cheese give this variety of bagel wonderful flavor… add a dollop of cream cheese, and you've got yourself a bakery shop style bagel that can't be beat! They are sooooo good! Here ya go…would you like one? I made extra!!!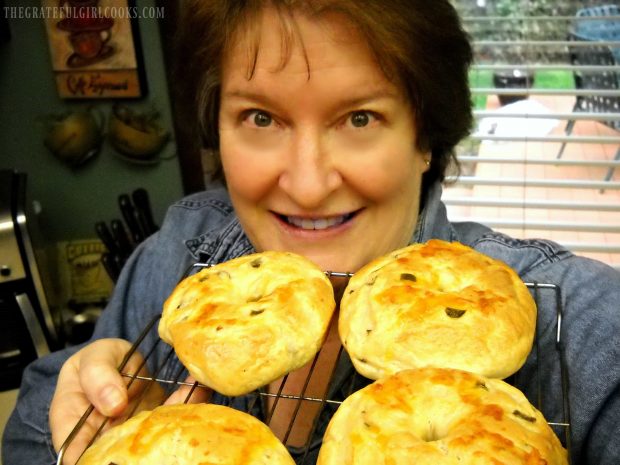 Golden brown on the outside, chewy on the inside…. YES, PLEASE!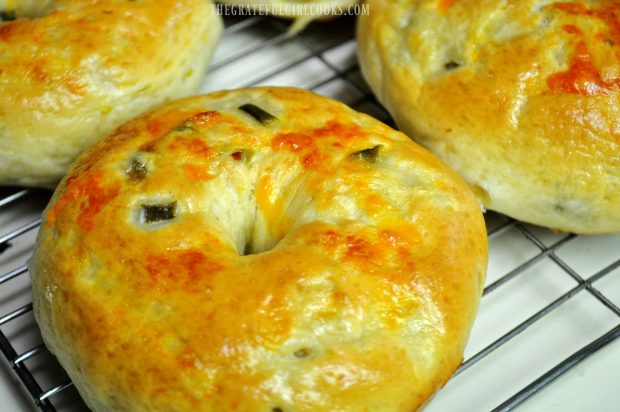 If you have a little time on your hands (since the dough has to rise for a while), this recipe is an economical way to make 8 great quality, delicious homemade bagels without ever having to leave your own home! Hope you will consider giving this recipe a try. You won't regret it!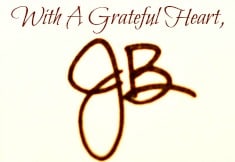 Recipe Source: My version of New York Blueberry bagels, with slight tweaks for the different ingredients (jalapeños and cheddar)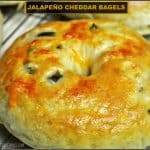 Jalapeño Cheddar Bagels
Ingredients
1

pkg.

(envelope) active dry yeast

2

Tablespoons

granulated sugar

1¼

cups

warm water

, divided

3½

cups

all-purpose flour

1½

teaspoons

salt

3

medium jalapeño peppers

, de-seeded and diced

4

ounces

sharp cheddar cheese

, grated, divided
Instructions
In a small bowl, dissolve yeast and sugar in 1/2 cup of warm water. Let rest for 5 minutes. Little bubbles should form on the surface after 5 minutes, indicating the yeast is "alive".

In large bowl or the bowl from a stand mixer, mix together salt and flour - making a "well" in the center of flour. Add yeast mixture and additional water to the flour. Gently fold in diced jalapeños and 3/4 of the grated cheddar cheese.

Knead (either by hand or by using the dough hook on your stand mixer) until dough becomes soft and elastic (this could take approx. 5 + minutes).

Cover the dough bowl with a dishtowel, set bowl in a warm place and let dough rise, until doubled in size (about 1-1½ hours). Turn risen dough out onto lightly floured surface (dust dough with flour so it is easier to work with).

Divide dough into 8 balls (shape and pull the edges of dough to the underside of the ball for a smoother ball). With floured hands, take both of your thumbs and press into the center of each ball, forming a hole. Stretch hole to form a bagel shape (can pick up the bagel dough and enlarge the hole from the bottom). Once bagels have been formed, set aside; let dough rest for 30 minutes.

While bagel dough is resting, preheat your oven to 425 degrees AND bring a large stock pot 3/4 full of water to a rolling boil.

Place bagels 2-3 at a time in boiling water for 3-4 minutes, flipping them over halfway through cooking time (make sure they have floated to the top of the pan). Remove the bagels from water (I use 2 chopsticks), and place on an ungreased baking sheet. Repeat process with remaining bagels.

Bake in a 425 degree oven for 10 minutes. Sprinkle remaining cheddar cheese on top of bagels, then continue baking for another 10 minutes or until you see they are golden brown on top (mine usually take a bit longer...just keep an eye on them). When done, remove from oven... and ENJOY!
Here's one more to pin on your Pinterest boards!

Save
Save
Save
Save
Save
Save
Save
Save
Save
Save
Save
Save
Save
Save