I think you will really enjoy this delicious chicken sandwich, with tomato, lettuce, and red onion slices, topped with a simple, creamy, Mediterranean inspired sauce (feta cheese, plain Greek yogurt, dill, garlic, & oregano)!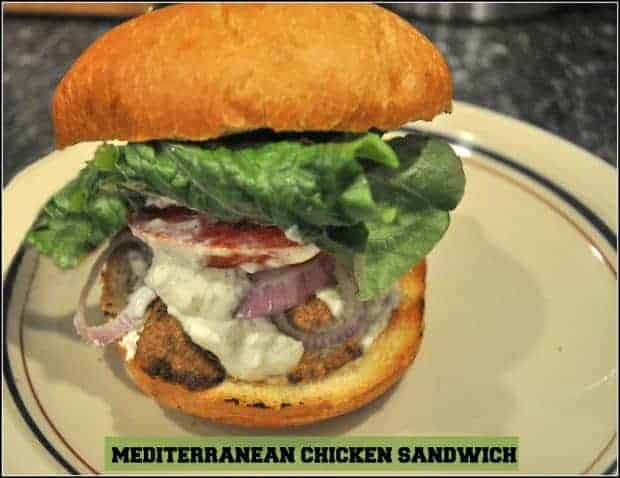 I ended up making this sandwich as a way to use a couple of thawed chicken breasts in our refrigerator. Ever have those moments when you look at raw chicken breasts, and wonder what on earth you are going to do with them? Yeah. That was me… one day at lunch, so I put on my thinking cap, and came up with this sandwich. I chose to grill the chicken right then, but by ALL MEANS, if you've got it, use warmed leftover grilled chicken or a 1″ thick slice of store bought rotisserie chicken (per sandwich) and save even more time!
Guess what? This simple chicken sandwich ended up being fairly low in calories and very tasty, if I may say so myself!  I knew where I wanted to end up when trying to create this (i.e. a yummy chicken sandwich), and the rest was just figuring out WHAT to put ON that sandwich! Ha Ha. Decided to go the "Greek" route, as I love the flavor combinations.
The Mediterranean inspired sauce was easy to make. I racked my brain for inspiration, then picked out some traditional Greek seasonings from my spice rack, and added a couple other ingredients to make a simple, creamy "condiment" sauce to compliment the chicken on the sandwich.  I mixed together crumbled feta cheese, non-fat plain Greek yogurt, milk (just a bit to make it even creamier), dried dill (from my garden-yay!), garlic powder and oregano in a small bowl until fairly smooth, then seasoned it with a little salt and pepper, to taste.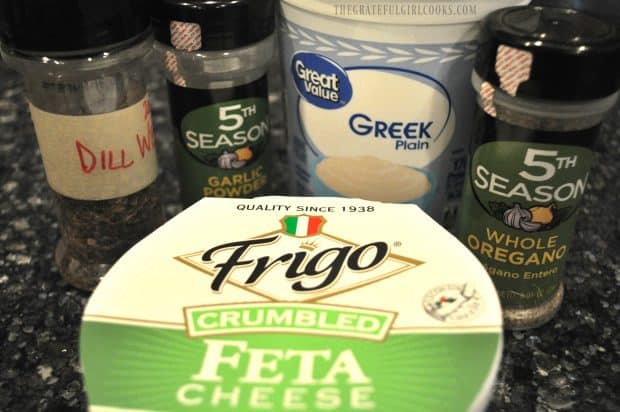 Once the sauce was done, I covered and refrigerated it for 30 minutes, to give the ingredients a chance to blend and incorporate their unique flavors. That is not completely necessary, if you're in a hurry to eat, but I do recommend it, for best flavor!  Here's what the sauce looks like.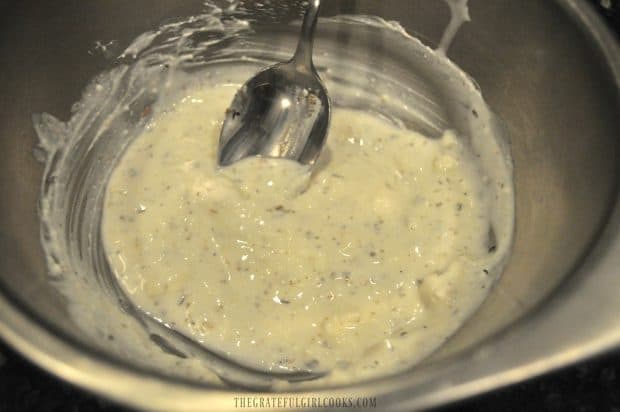 While the sauce was chilling in the fridge, I grilled thin chicken breasts on an indoor cast iron grill until done, using my Mom's easy grilled chicken basting sauce. NOTE: You can cook the chicken breast any way that is easiest that you prefer (or even use leftover grilled chicken or rotisserie chicken breast slices, if desired). Whatever is easiest and most convenient for you works… just make sure the chicken is seasoned well, at least with salt and pepper!
When ready to make the sandwiches, get all the ingredients together – thinly sliced red onion, tomatoes, lettuce, chicken breasts and "toasted" kaiser rolls, (which are lightly buttered, then "toasted", cut sides down, in a hot skillet until golden brown). Remove sauce from the refrigerator, and then you're ready to build this thing!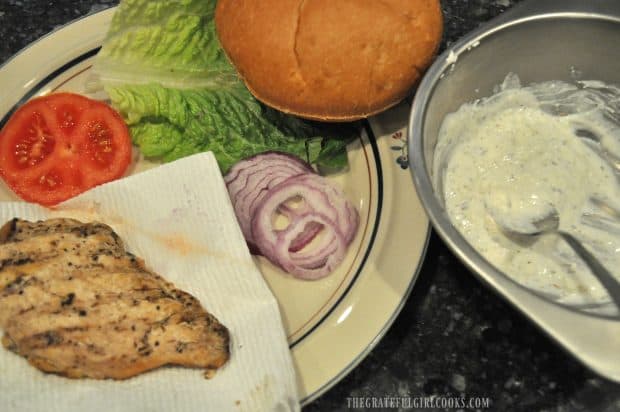 To assemble, spread Mediterranean sauce generously on both sides of the toasted bun.  A warm, grilled chicken breast goes on top of the sauce on the bottom half, then it's topped with a few thin red onion slices, a thin slice of tomato, and finished off with a great big lettuce leaf (I used romaine). Put the two halves together, and it's ready to eat!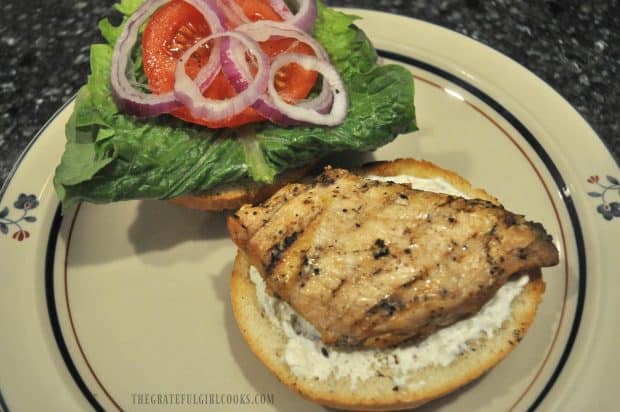 I cut one of the sandwiches in half so you can see the inside.  The creamy, delicious Greek sauce oozes out from the top and bottom bun and coats the whole thing, bringing LOTS of traditional Mediterranean flavors to this simple sandwich. Take a big bite, then grab a napkin to wipe all that yummy sauce from your face! Ha Ha.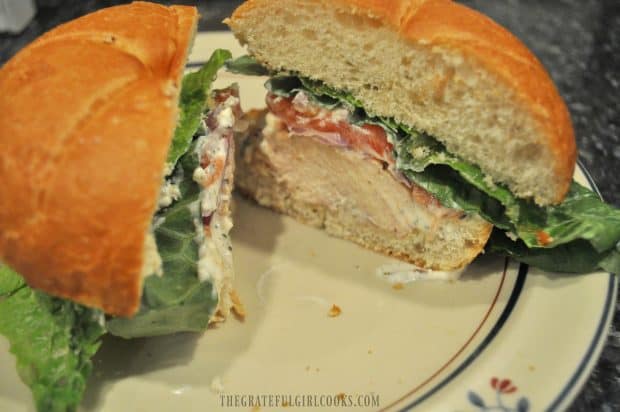 I hope you will consider making this yummy and flavorful sandwich.  It's even easier (and more time-saving) to make if you already have leftover grilled chicken or rotisserie chicken to use. This recipe is a perfect way to use up that chicken for a quick lunch time treat!
If you enjoy chicken sandwiches, you might also want to check out my recipe for a delicious Fried Chicken, Spicy Mayo and Slaw Sandwich (a recipe I tried, straight from the pages of Bon Appetit magazine- yum!).
Have a wonderful day… make it a GOOD one!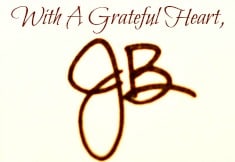 Recipe Source: My brain… in hungry mode.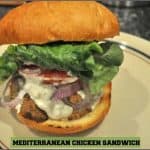 Mediterranean Chicken Sandwich
Enjoy this flavorful chicken sandwich, with tomato, lettuce, red onion, and creamy Mediterranean inspired sauce (feta cheese, yogurt, dill, garlic, & oregano)!
Calories Per Serving
:
371
kcal
Ingredients
For Mediterranean Sauce
1/4

cup

feta cheese crumbles

1/3

cup

plain Greek yogurt

, non-fat

1

teaspoon

milk

1/4

teaspoon

dried dill

1/4

teaspoon

oregano

1/4

teaspoon

garlic powder

1

pinch

salt and pepper

, to taste
For Sandwich
2

Kaiser rolls (or hamburger buns)

2

teaspoons

butter

, for toasting kaiser rolls

2

thin

chicken breasts (boneless, skinless)

, grilled/pre-cooked (can use 1" thick slices rotisserie chicken breast)

2

slices

tomato

2

slices

red onion

2

leaves

romaine lettuce
Instructions
Combine all ingredients for Mediterranean sauce in a medium bowl. Stir very well, to fully blend ingredients into a creamy sauce. Cover and refrigerate for 30 minutes. Note: It is not vital to refrigerate it for 30 minutes, but I do recommend it for best flavor! (If you choose to make sauce up early in the day, cover bowl and refrigerate until ready to use).

Lightly butter the kaiser roll halves. "Toast" them lightly by placing them cut side down, in a dry skillet on medium heat. Cook until golden brown and crispy. Remove from heat; set aside.

To assemble sandwich, generously spread Mediterranean sauce on top and bottom halves of the toasted sides of rolls or hamburger buns. Place the cooked chicken breast (or 1" thick slice of rotisserie chicken breast, if using) onto the bottom half of the bun. Add thin red onion slices, a tomato slice, and a large leaf of lettuce. Place the top half of the toasted bun onto the sandwich (make sure it has sauce on it, too!). Repeat process for other sandwich. Serve, and enjoy.
Recipe Notes
TIP: If using previously cooked chicken breasts or rotisserie chicken, the time it takes to make this sandwich will be considerably shortened.
If using a LARGE, thick chicken breast, simply slice it in half horizontally and use the two halves (a total of one whole breast) for two sandwiches.
Nutrition Facts
Mediterranean Chicken Sandwich
Amount Per Serving (1 sandwich)
Calories 371
Calories from Fat 108
% Daily Value*
Total Fat 12g 18%
Cholesterol 101mg 34%
Sodium 628mg 26%
Potassium 673mg 19%
Total Carbohydrates 27g 9%
Protein 35g 70%
* Percent Daily Values are based on a 2000 calorie diet.
Here's one more to pin on your Pinterest boards!