One of the foods trending recently is "cauliflower rice", which is a healthy side dish for those wishing to avoid some of the carbs and starches found in "regular" rice (and a great way to get more veggies onto dinner plates). I recently found a recipe for Cauliflower Rice with Parmesan and Garlic, and decided to check it out.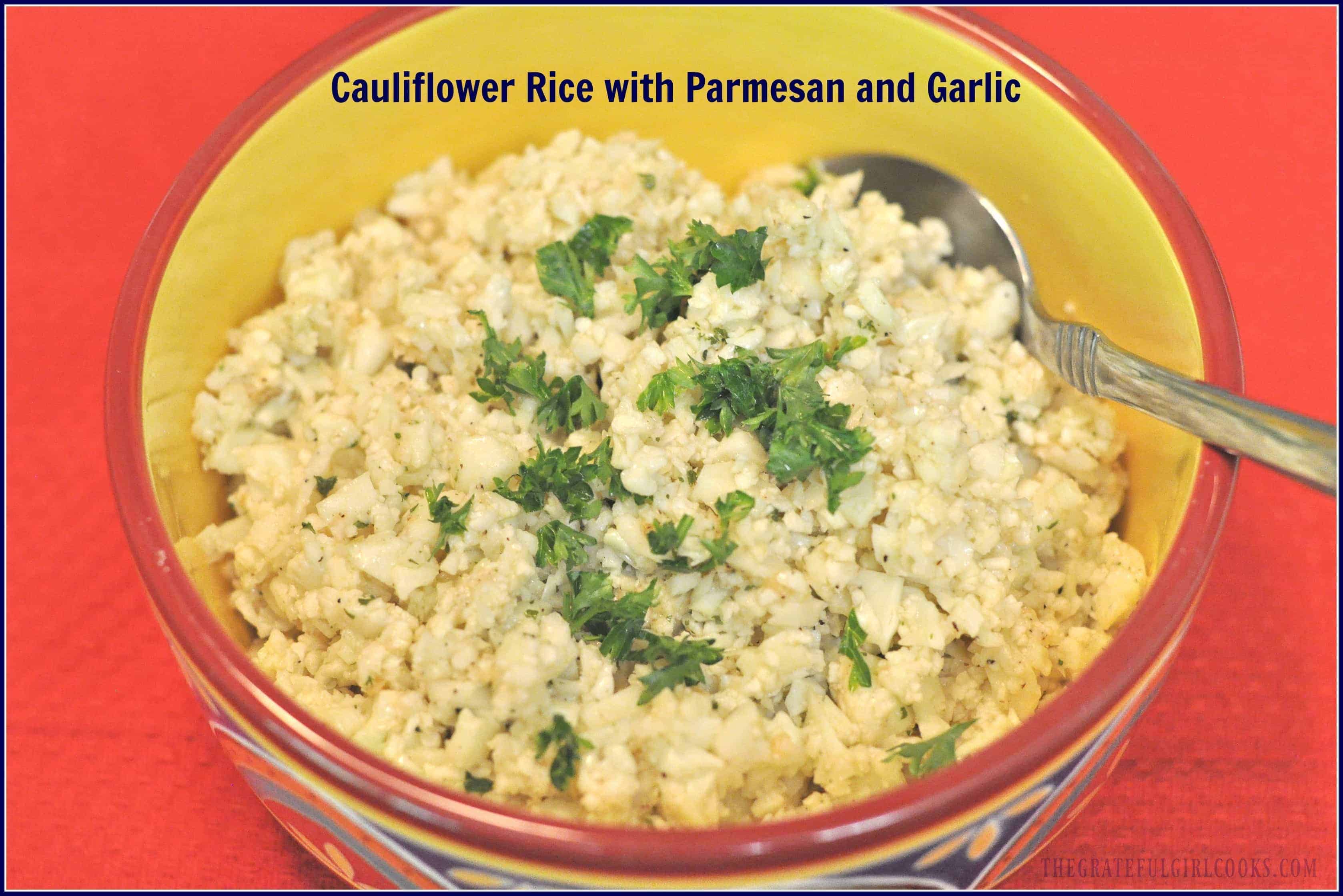 The dish is called "rice" because a head of cauliflower is processed in a food processor (or by using a box grater) so that the florets become small enough that they LOOK like rice.  The cauliflower is then cooked and served. This recipe adds a bit of flavor to the cooked "rice" by means of fresh grated Parmesan cheese, minced garlic and butter.
It's very easy to make this side dish. If you've been curious like I was as to how to make it, give this simple recipe a try and see for yourself!  Here's how to make it:
To "rice" the cauliflower, remove outer leaves and core from a medium sized head of cauliflower. Cut the cauliflower into small florets.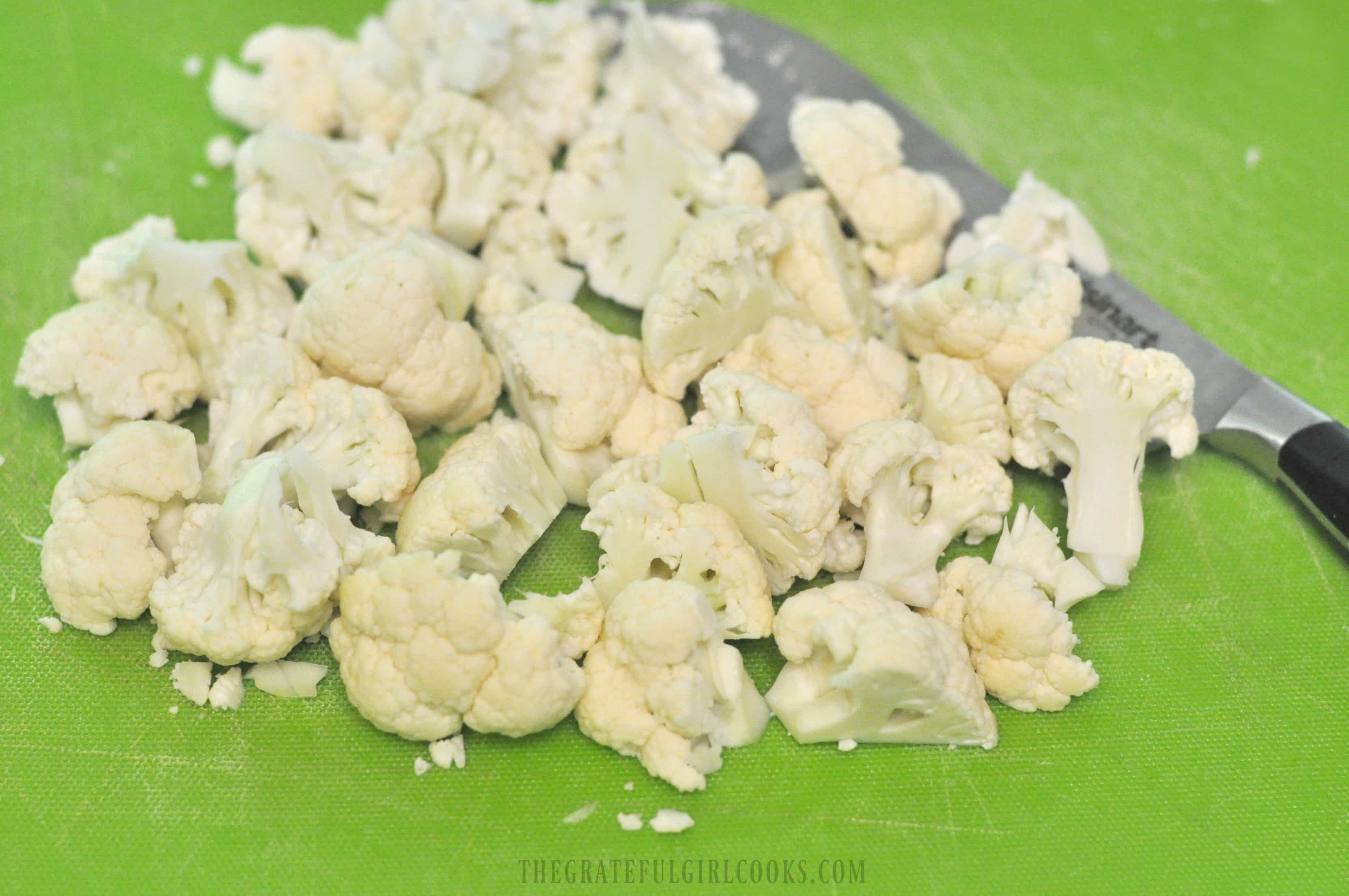 Place the florets into a food processor (with blade attachment).  Pulse several times until the cauliflower florets are small like grains of rice. If you do not own a food processor, no problem… simply use a box cheese grater and grate into small rice sized pieces!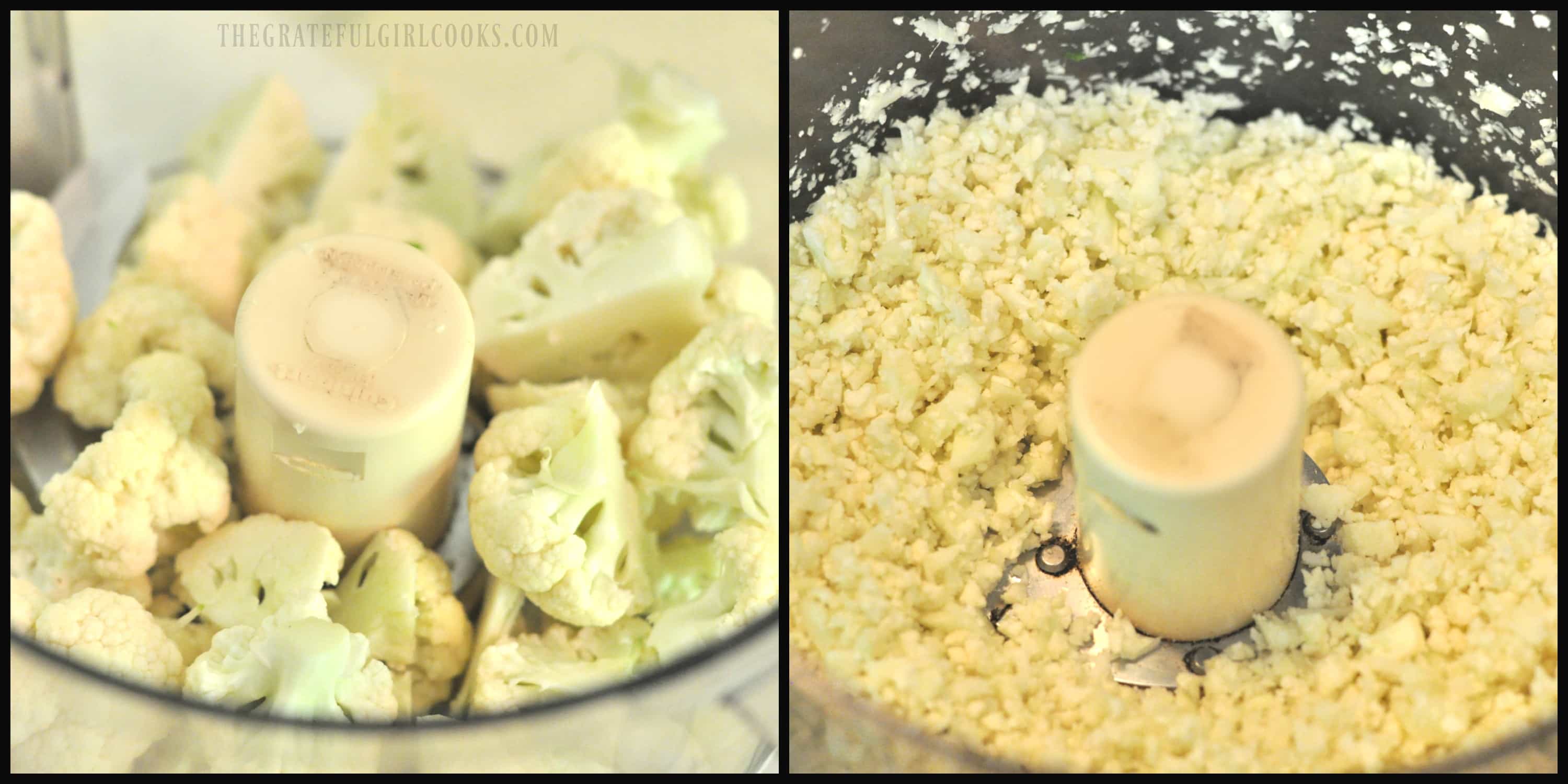 Melt butter in a large skillet or saucepan on medium-low heat. Add minced garlic and continue to cook, stirring constantly, for 2-3 minutes, so that the garlic flavor is infused into the melted butter. It is important NOT to burn the garlic, so keep an eye on it!  Add the "riced" cauliflower to the skillet, stir, and turn the heat up to medium-high.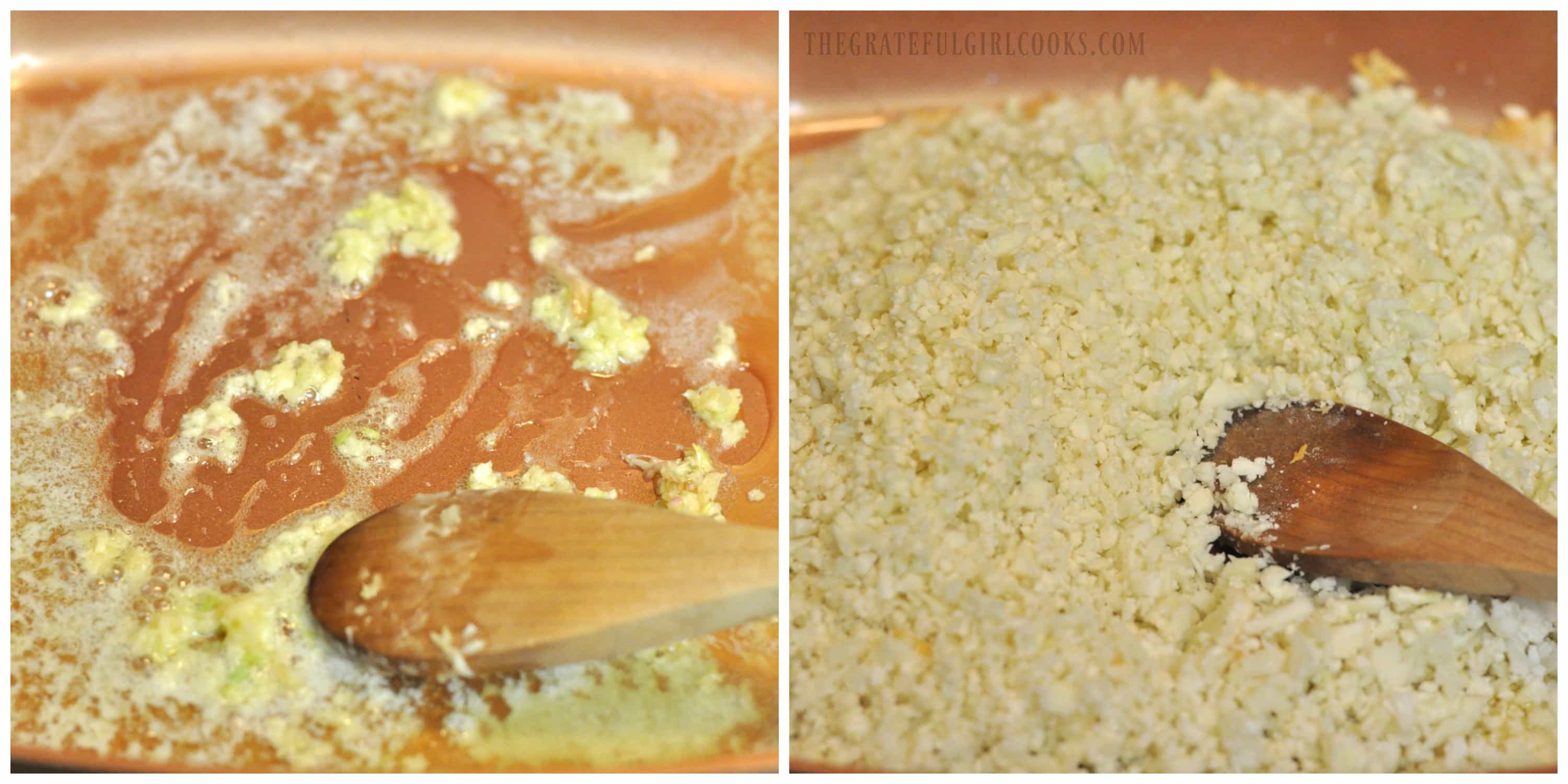 Sprinkle grated Parmesan cheese on top and stir well, to combine. Cook cauliflower for about 5 minutes, or until cauliflower is tender, stirring often.  Season with salt and pepper, to taste. I added in some dried parsley at this point, as well. Stir to completely mix all ingredients, and reheat, if necessary to serving temp.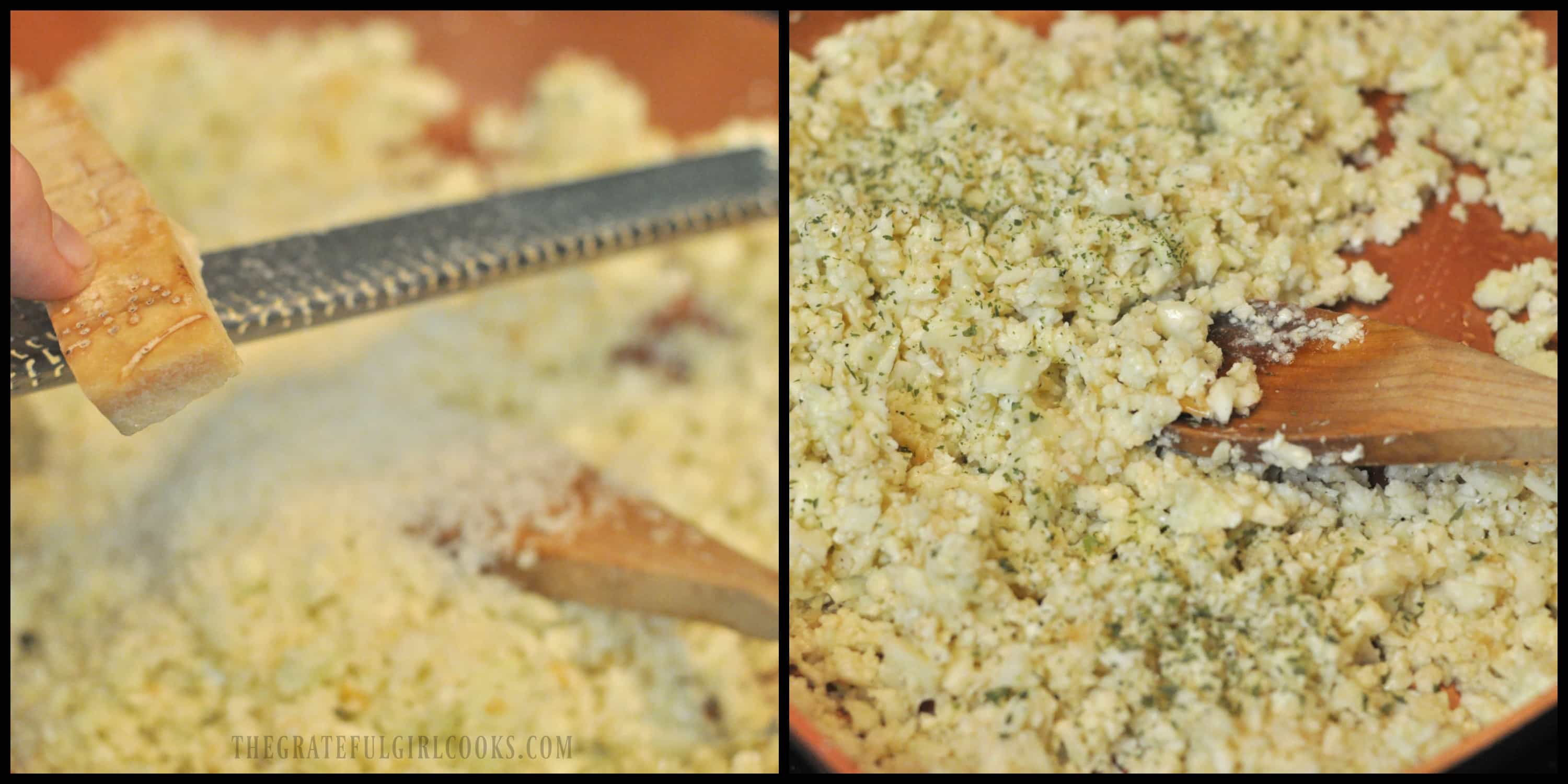 Pour the rice into a serving dish, garnish with chopped fresh parsley and additional Parmesan cheese, if desired.  Serve hot.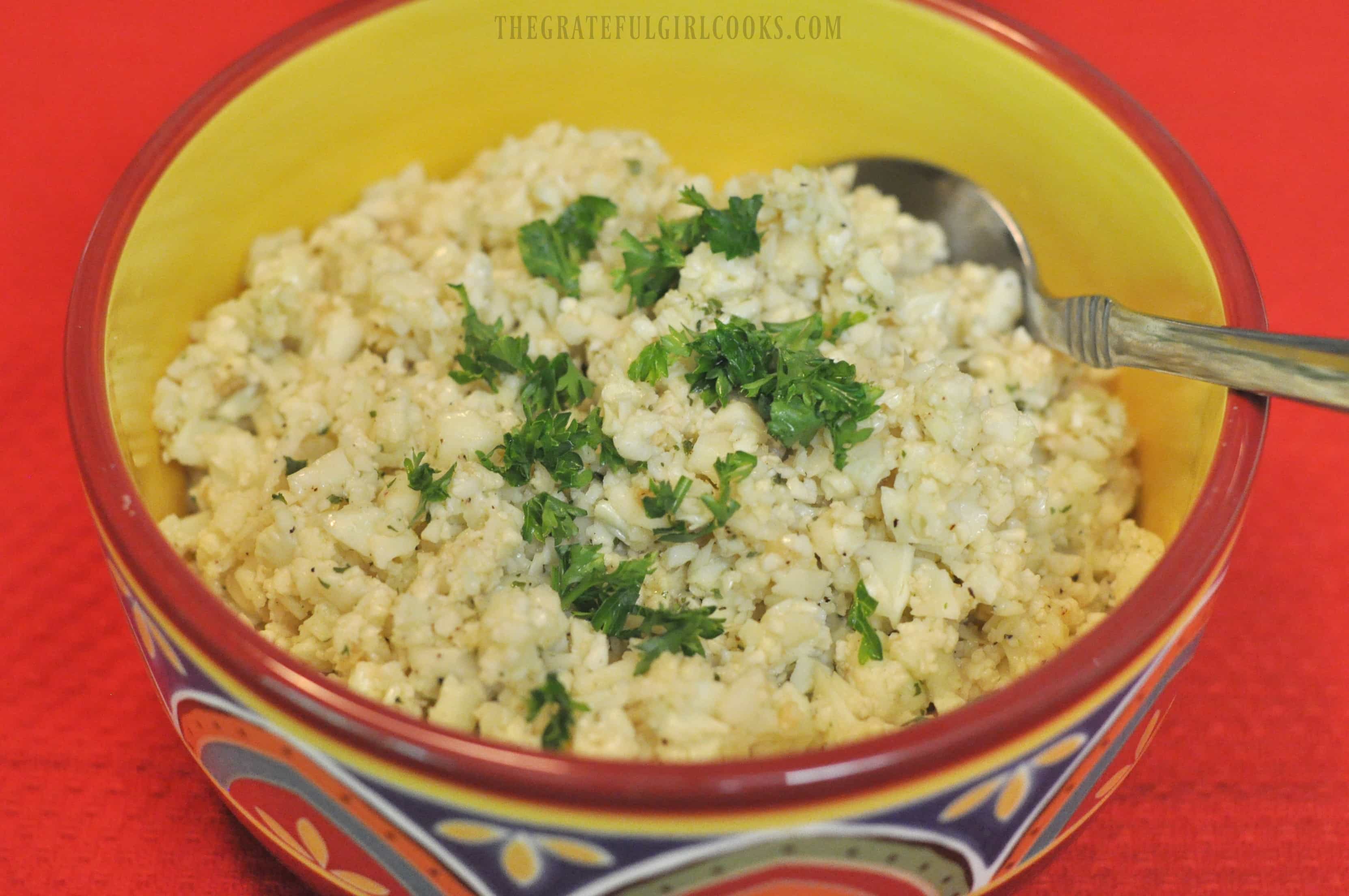 Hope you will consider trying this recipe for cauliflower rice.  It fools the eye because it LOOKS like rice on the plate, but tastes like cauliflower (with some seasonings)!  What a great way to get more veggies onto the ol' dinner plate, right?  Have a great day!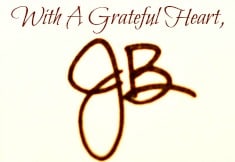 Recipe Adapted From: http://kirbiecravings.com/2016/05/garlic-parmesan-cauliflower-rice.html



Here's one more to pin on your Pinterest boards!

Save
Save
Save
Save
Save
Save
Save
Save
Save
Save
Save
Save