Over 39 years ago, just before getting married, a friend gave me this recipe for Chicken Divan, and at this point in my life it would be incredibly difficult to count how many times I have made this fantastic casserole recipe over the years. It has been a family favorite!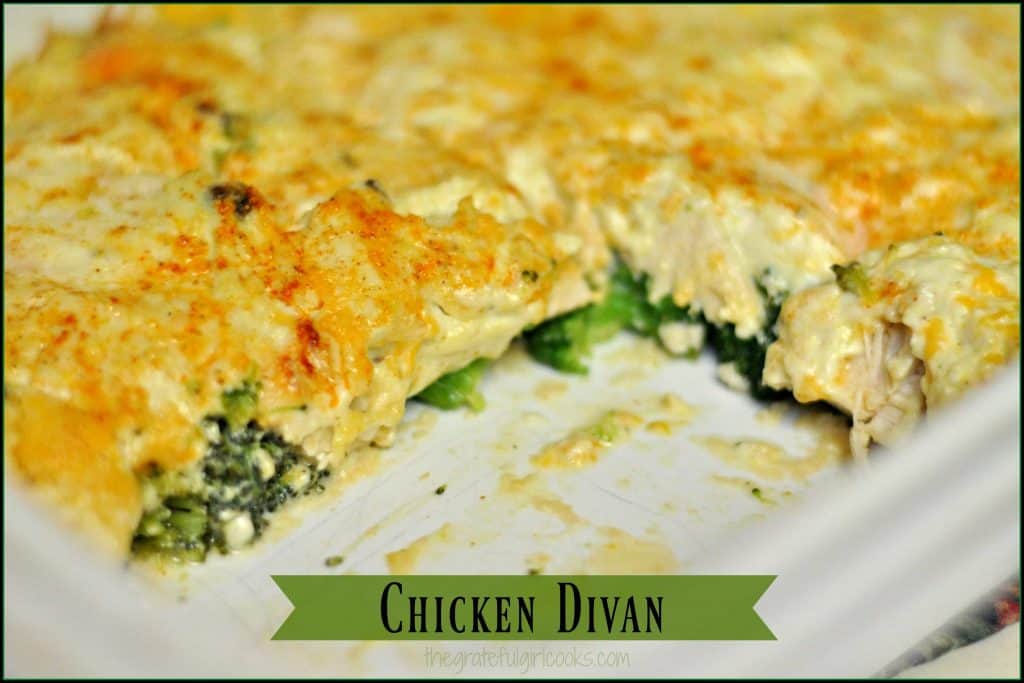 According to Wikipedia, Chicken Divan was named after the Divan Parisienne Restaurant in New York City where it was created for a contest their Chef entered. His recipe for a chicken casserole, with broccoli, in a creamy Mornay sauce won the contest and became the restaurant's signature dish!
I was given the recipe by my friend Elnora when I was getting married so MANY years ago. I worked for Elnora's husband in the Music Department at the church I attended, and that is how we met.  I am so grateful she gifted me with her recipe, because we truly LOVE this dish.  The recipe makes a phenomenal tasting casserole that serves 8-10 people, and is VERY easy to prepare!
Here's how you make this: (by the way… when I took these photos I only made HALF the recipe, which is reflected in the photos).
Before assembling the casserole, cook boneless chicken breasts in boiling water (can add onion, celery, and carrots to water for additional flavoring if desired) until done. Remove and let cool. Once chicken is cool, cut it into bite-size pieces, and set aside.
Spray a 9×13 baking pan with non-stick spray. Arrange thawed broccoli across bottom of baking pan. Sprinkle generously with grated Parmesan cheese.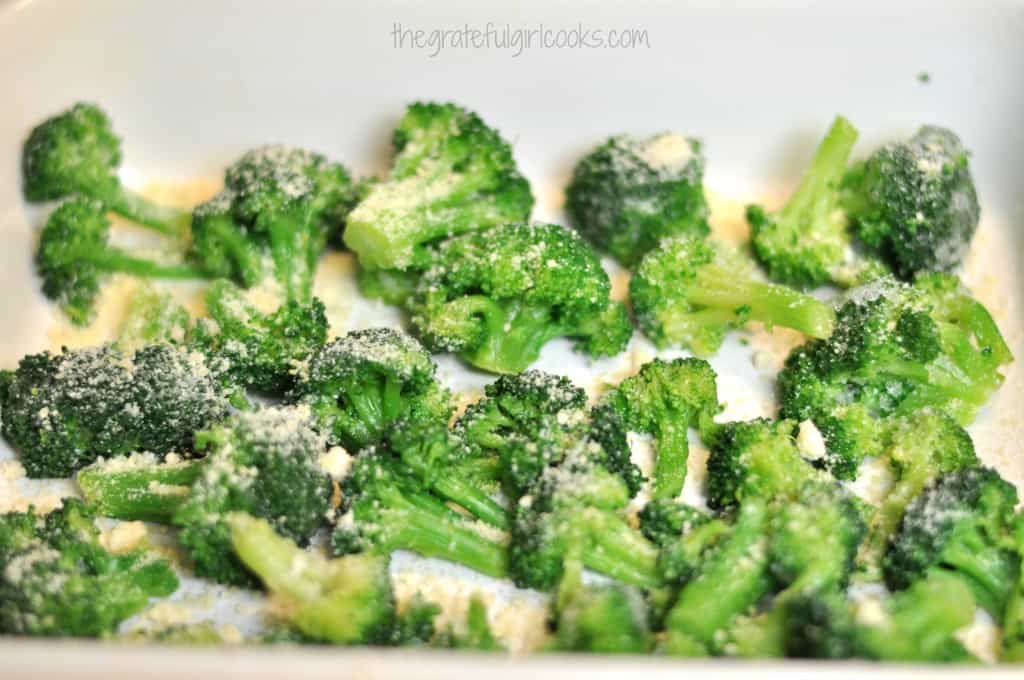 Arrange the chicken cubes on top of the broccoli.  Sprinkle again with Parmesan cheese.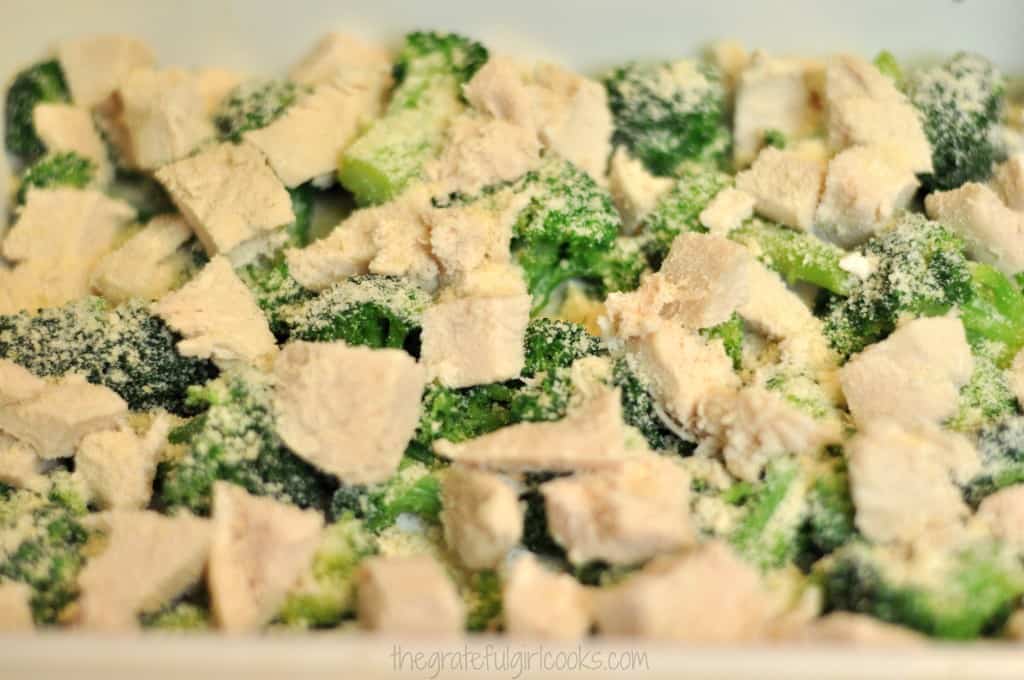 In a medium bowl, combine cream of mushroom soup, sour cream, mayonnaise, grated Cheddar cheese, lemon juice, curry powder, and salt and pepper. Mix until fully combined. The sauce will be fairly thick.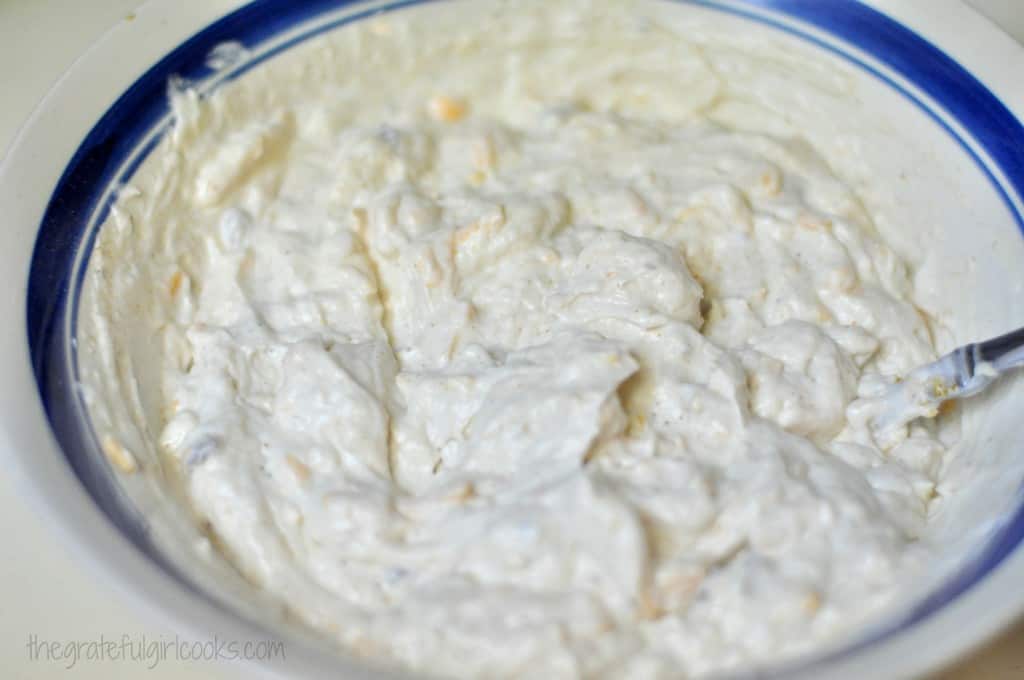 Spoon or pour the sauce evenly over the top of the casserole, spreading it out, to cover.  Generously sprinkle with additional Parmesan cheese, then lightly sprinkle with paprika.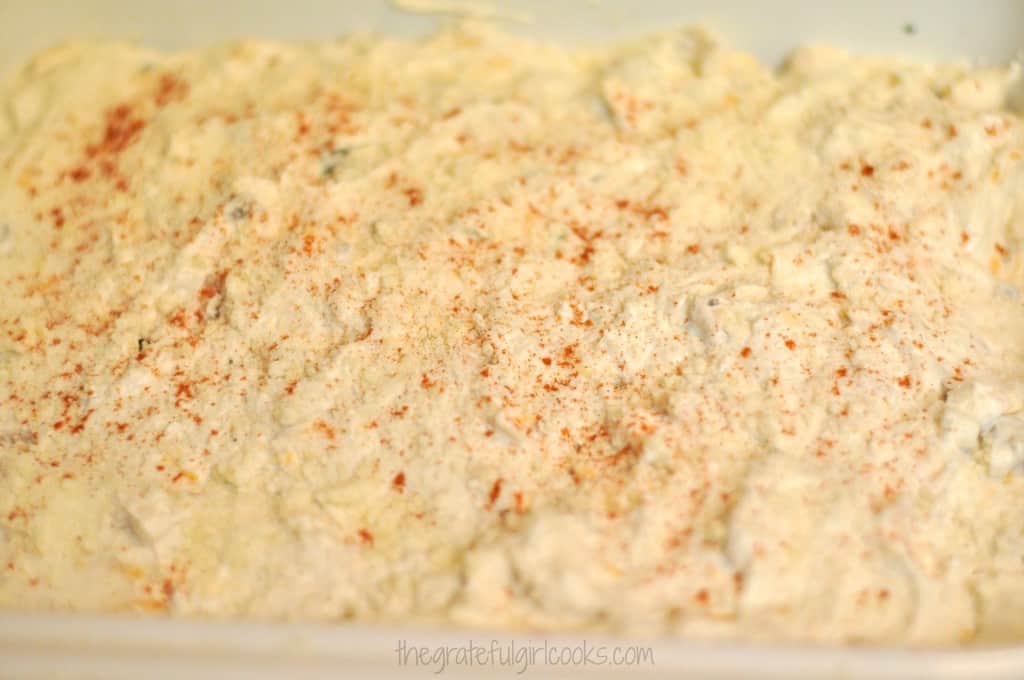 Place several small pads of butter on the top of the casserole. Bake casserole, uncovered, in a 350 degree oven for 35-40 minutes, until golden in color, and the cheese sauce is bubbly around edges of pan.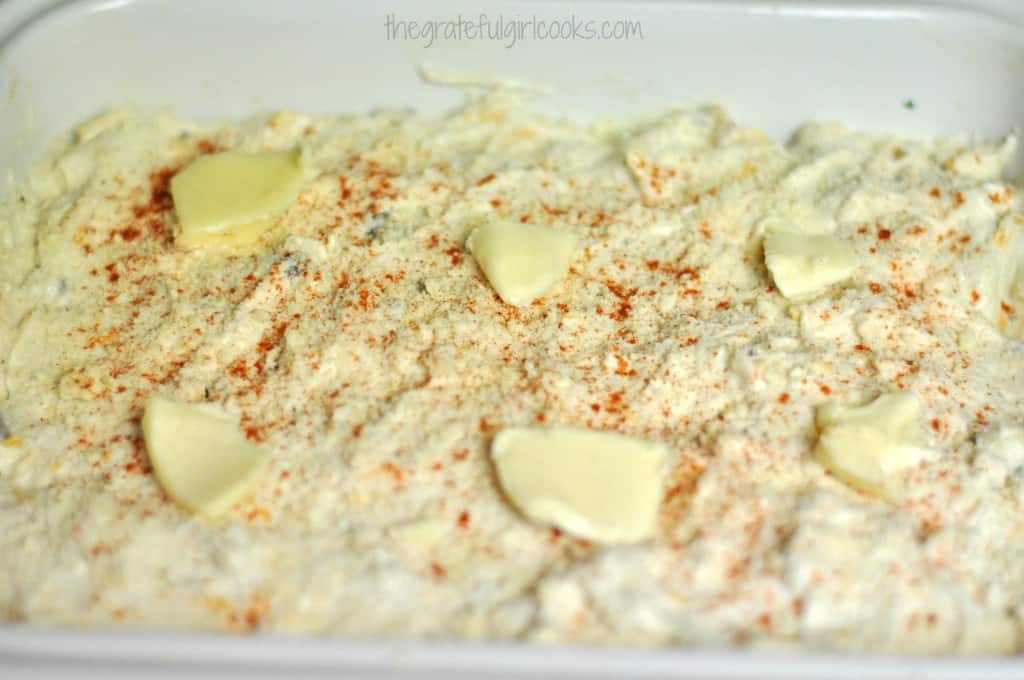 When casserole is done, remove to a hot pad, and let it sit for 5-6 minutes. This will allow the casserole time to firm up a bit (the sauce is VERY hot!).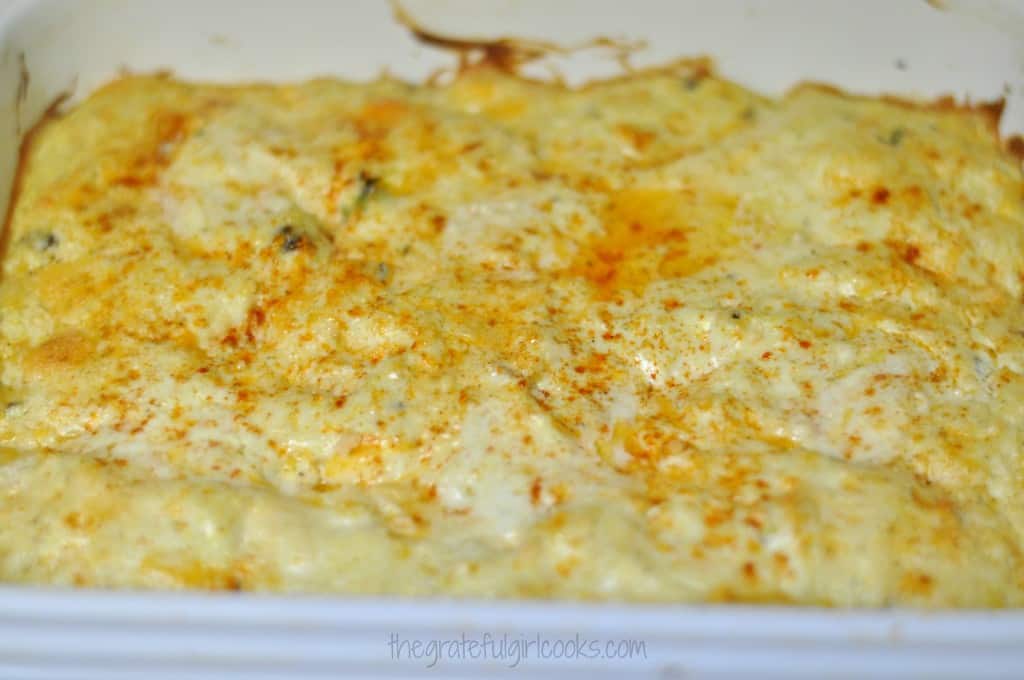 When ready, serve hot over fluffy rice, and ENJOY this delicious chicken casserole (you've got chicken, rice AND broccoli). The leftovers are wonderful, as well.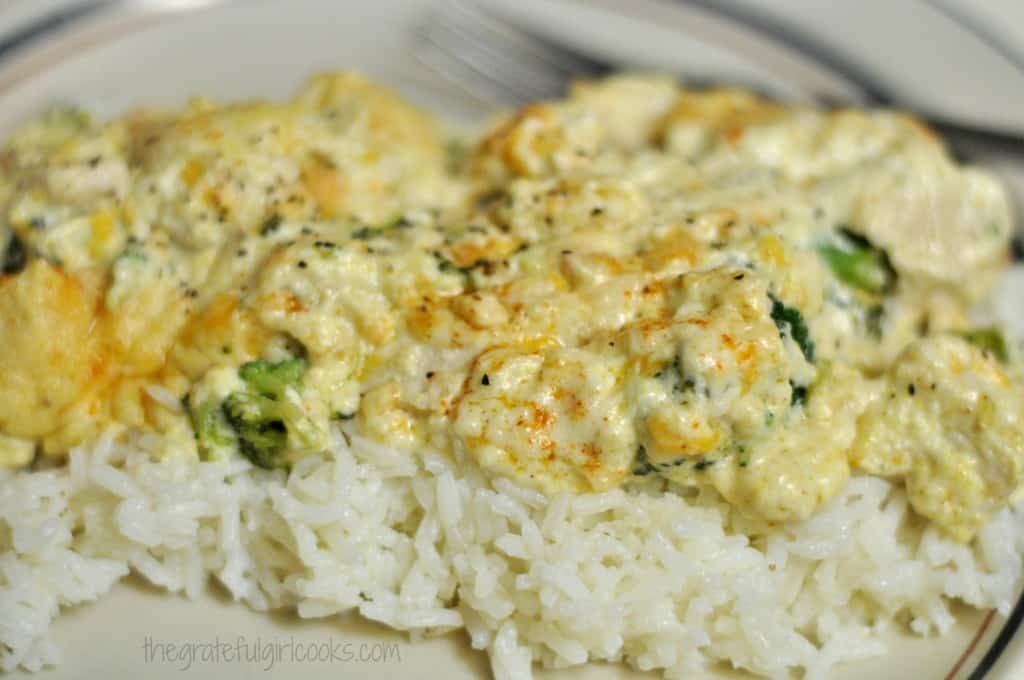 The chunks of chicken breast taste magnificent with the sauce and broccoli. The bed of rice that it lays on provides a great medium to soak up some of the delicious sauce! It's SOOOO delicious!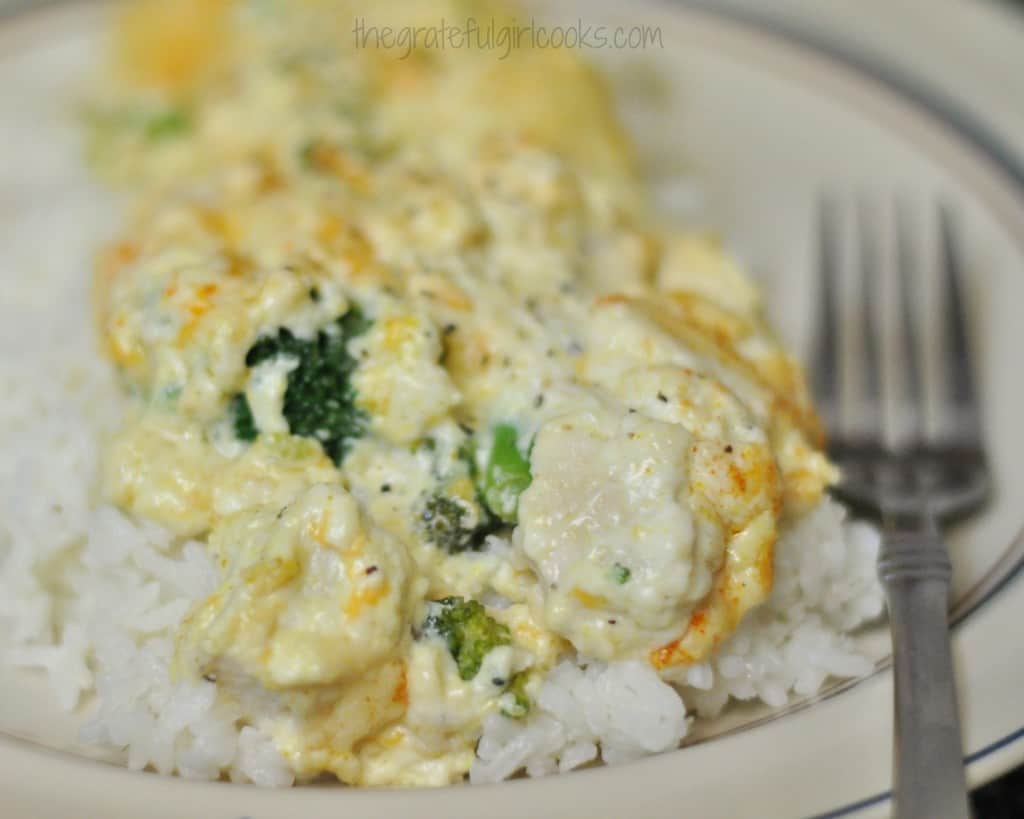 While I know this is not the most "health-conscious" or calorie-conscious meal, I gotta tell ya… sometimes ya just gotta go for it and enjoy a wonderful meal! Everything in moderation, right? Sure hope you will try this recipe… it's a definite KEEPER!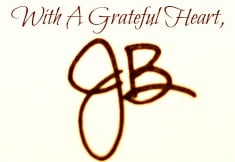 Recipe Source: Elnora Hall

Save
Save
Save
Save
Save
Save
Save
Save
Save
Save
Save
Save
Save