I recently found this recipe for Chicken Marsala that is compliant with the "21 Day Fix" clean eating program. I found it to be full of flavor, easy to prepare, and a dish I would make again.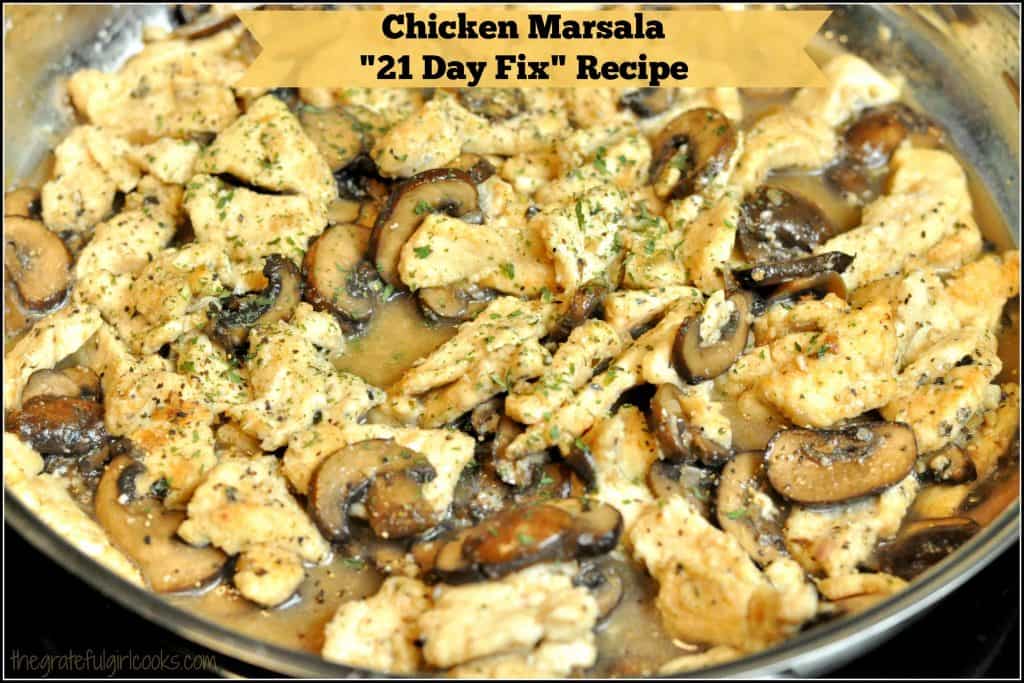 This recipe features sautéed baby portabella mushrooms, with shallots and garlic, served alongside pan browned chicken breast slices, in a light, slightly creamy sauce. Here's how you make it:
Melt a small amount of coconut oil in a medium skillet on low to medium heat. Add sliced baby portabella mushrooms and sauté them for about 8 minutes, stirring occasionally.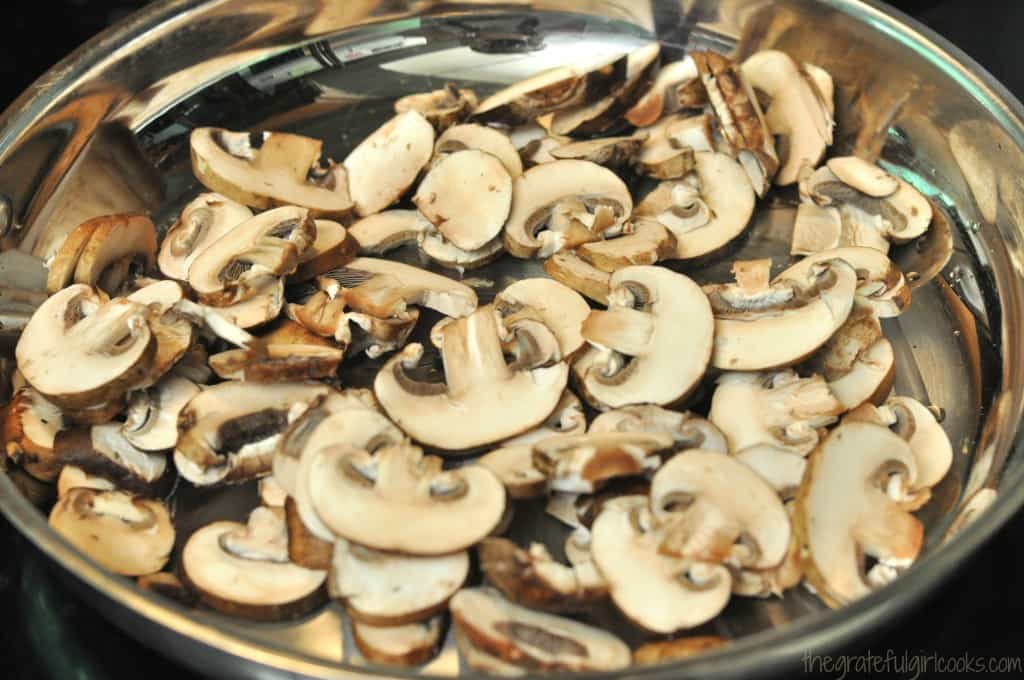 Once mushrooms are cooked, add Marsala wine, chopped shallots and minced garlic. Let this mixture simmer for about 15 minutes, until the wine reduces quite a bit. Stir the mixture occasionally.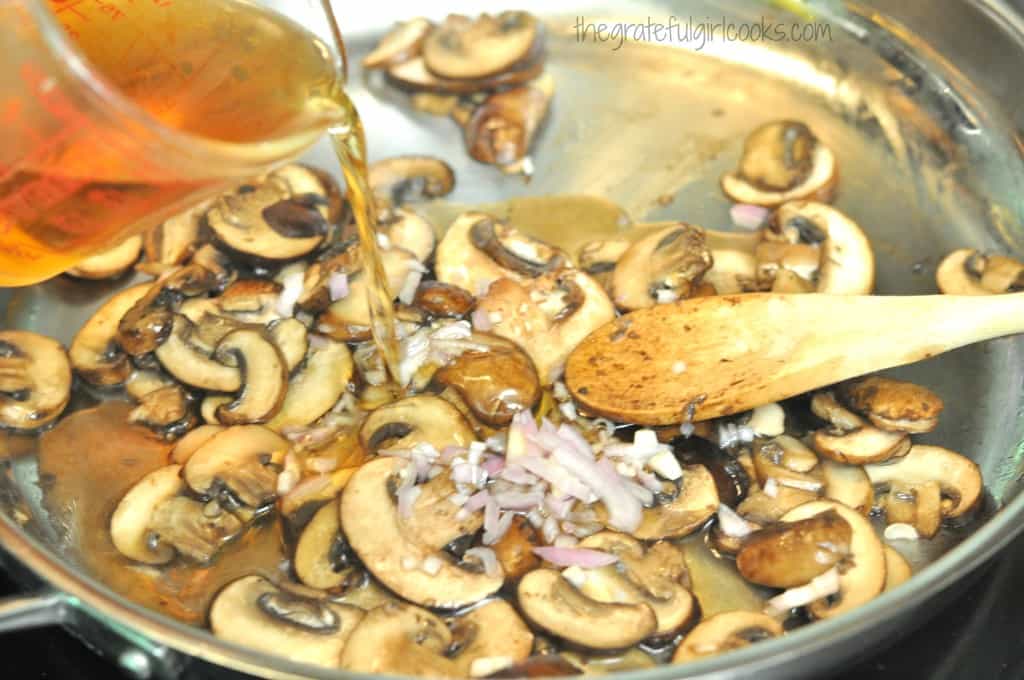 It will look like this when it's just about done.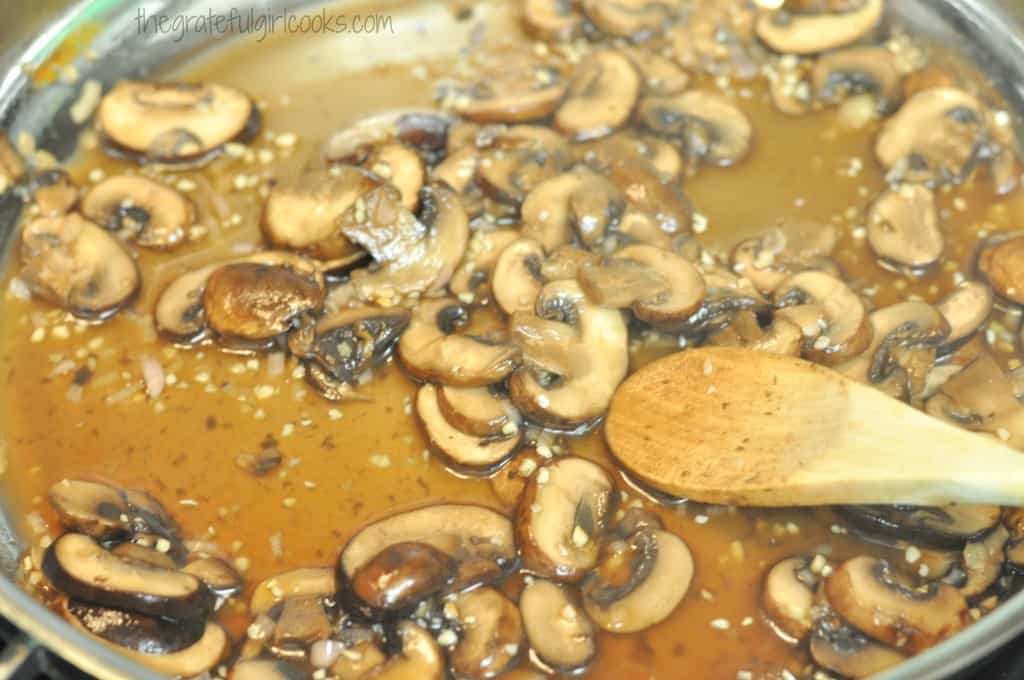 While the mushrooms are cooking, prepare the chicken. Slice chicken breasts thinly, then place chicken strips in a large bowl or ziploc bag, along with wheat flour and spices. Mix well, to fully coat the pieces of chicken.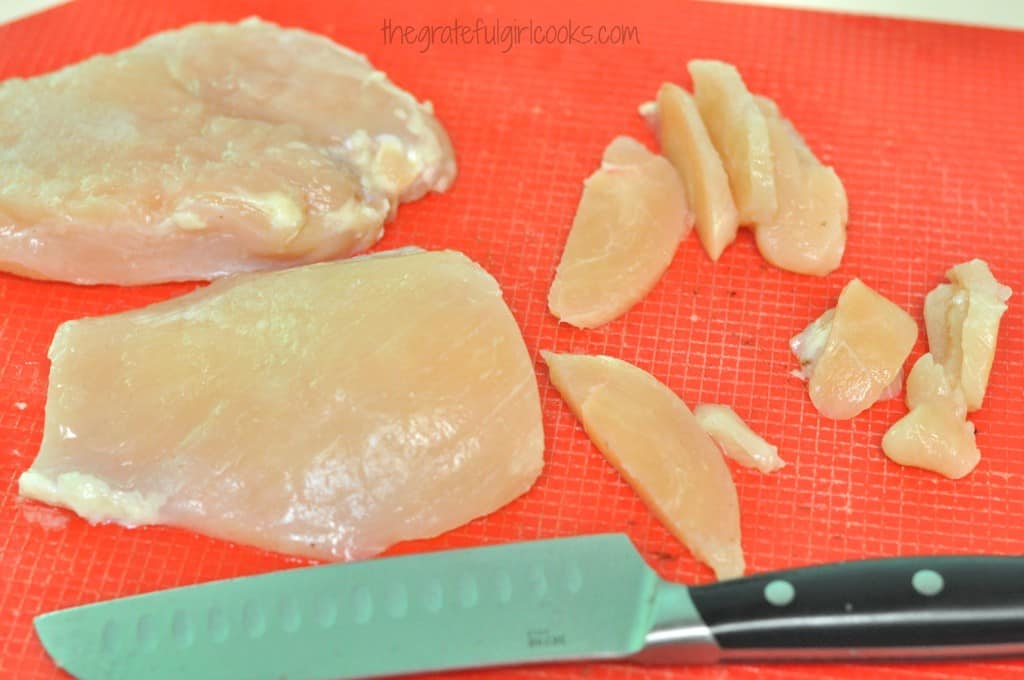 This is what the chicken pieces will look like, once coated.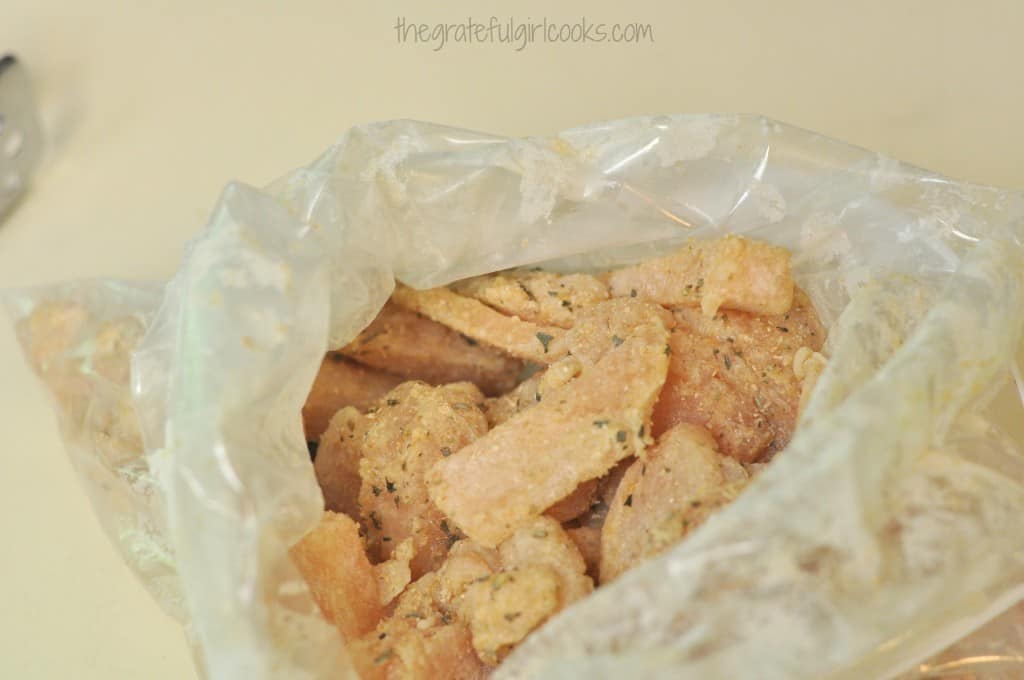 Shake off excess flour. In a large skillet, melt coconut oil and heat on medium. Once skillet is hot, add chicken pieces, and cook for 2-3 minutes per side, until the chicken is lightly browned on both sides.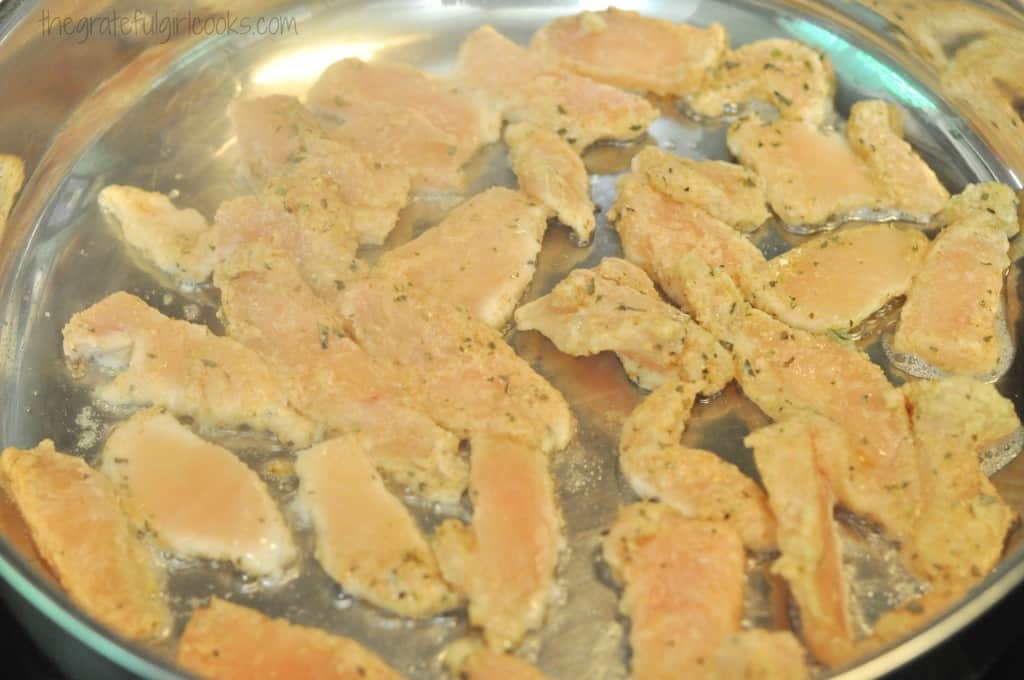 Once the chicken is cooked through and lightly browned, add the mushrooms and sauce.  Sprinkle with 1 teaspoon wheat flour and stir (nominal amount added to thicken sauce). Add chicken broth and almond milk. Stir again, to fully combine. Let this simmer until fully heated through.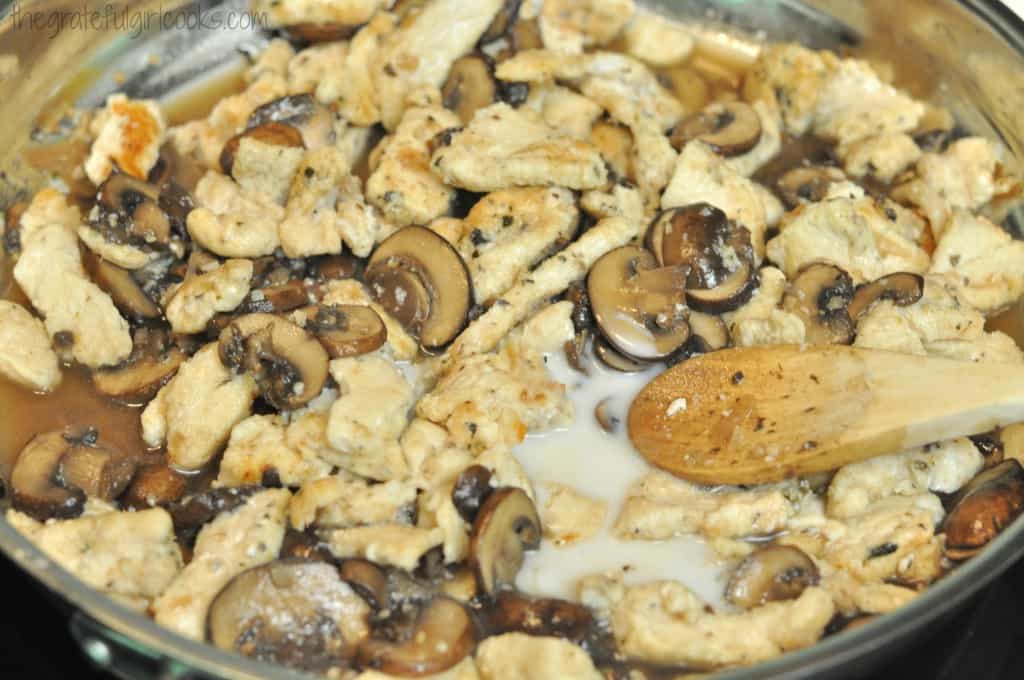 Once heated through, sprinkle with chopped fresh parsley or dried parsley flakes, and serve!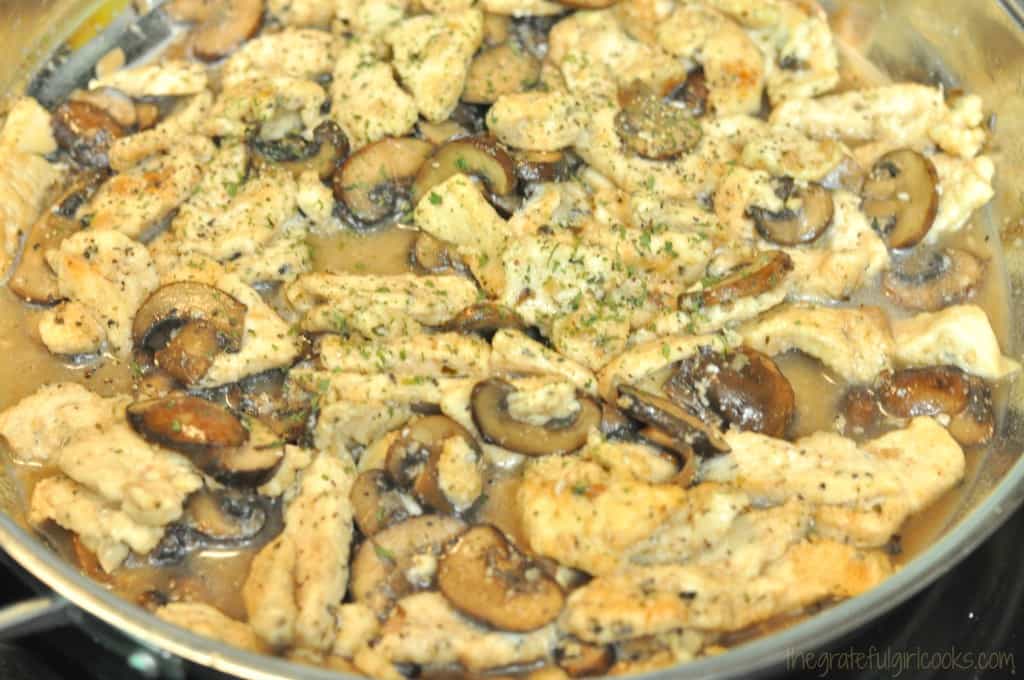 If following the 21 Day Fix Plan, the counts for this chicken dish is 1 Red, 1 Green, and 1 tsp. (The count for the wheat flour divided between 4 servings is so nominal it is not included).  I served the chicken with sides of green salad and quinoa. If NOT following this eating plan, just go right ahead and enjoy this dish! It really is quite tasty.
Enjoy this delicious chicken dish. I know my husband and I sure did!  Don't ya just love it when a "lighter" version of a classic dish also tastes just as great? Have a great day… look around… "there is ALWAYS something to be thankful for"!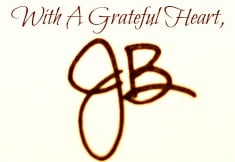 Recipe Source:  http://www.fitmomangelad.com/21-day-fix-chicken-marsala/