I enjoy searching for and finding new recipes to make for our family and friends. It's especially fun when I stumble onto a recipe, make it, and enjoy it so much that I KNOW it will be made over and over again. Such is the case with this recipe for Chicken Thigh Osso Bucco!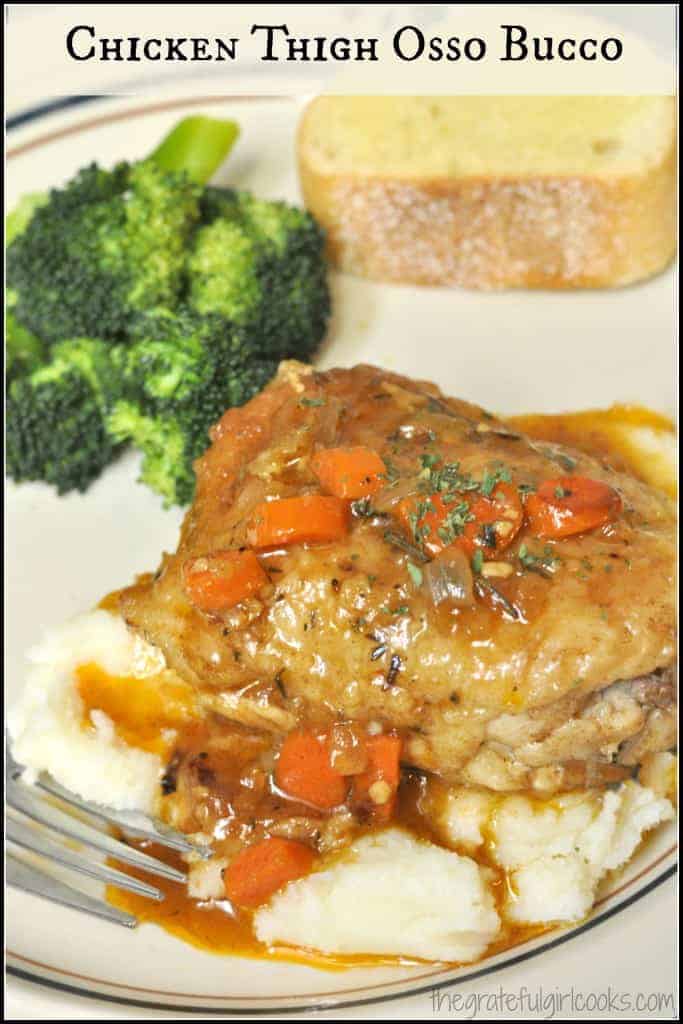 Before making this dish, I had to find an answer to one truly important question. Exactly WHAT IS OSSO BUCCO in the first place? Well, here's the answer! In Italian "osso bucco" means "bone with a hole", and refers to the typical way this recipe is prepared – with veal shanks. Veal shanks have a bone filled with bone marrow in the center of the meat, therefore that is how it got the name. Makes sense, right?
However, this recipe uses chicken thighs (bone in, skin on) instead of veal shanks, but the method of cooking is virtually the same. The meat braises for almost an hour in liquid, which results in a very tender piece of chicken. The recipe originally was featured on the television show "The Chew", and was prepared by host Clinton Kelly. I stumbled upon a slight adaptation of that recipe on another website, and that is the version I used to make this delicious dinner!  It is served on top of creamy mashed potatoes (or polenta, if that's your preference). Smells fabulous, tastes fabulous!
Here's how you prepare this dish: (*Note: original recipe calls for 8 chicken thighs – I used 4 since I was only cooking for two people, but kept everything else in recipe the same).
Chicken is dredged in flour to coat, then seasoned with salt and pepper.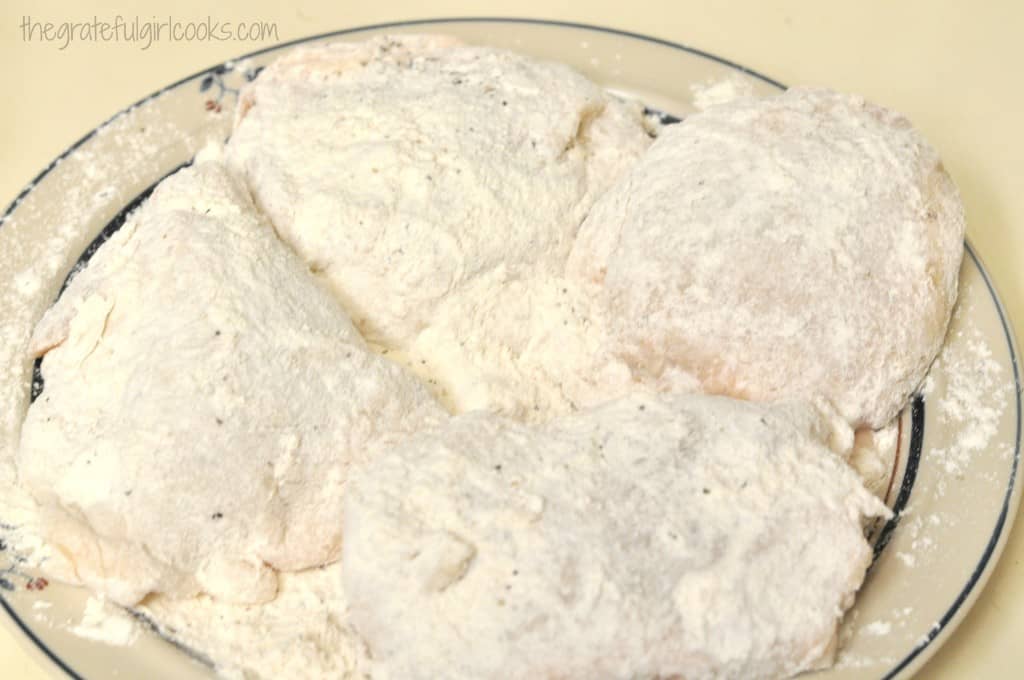 Olive oil is heated in large  stock pot, then chicken thighs are seared on both sides until golden brown.
Once chicken is browned on both sides (but not cooked all the way through), it is removed to a plate or rack.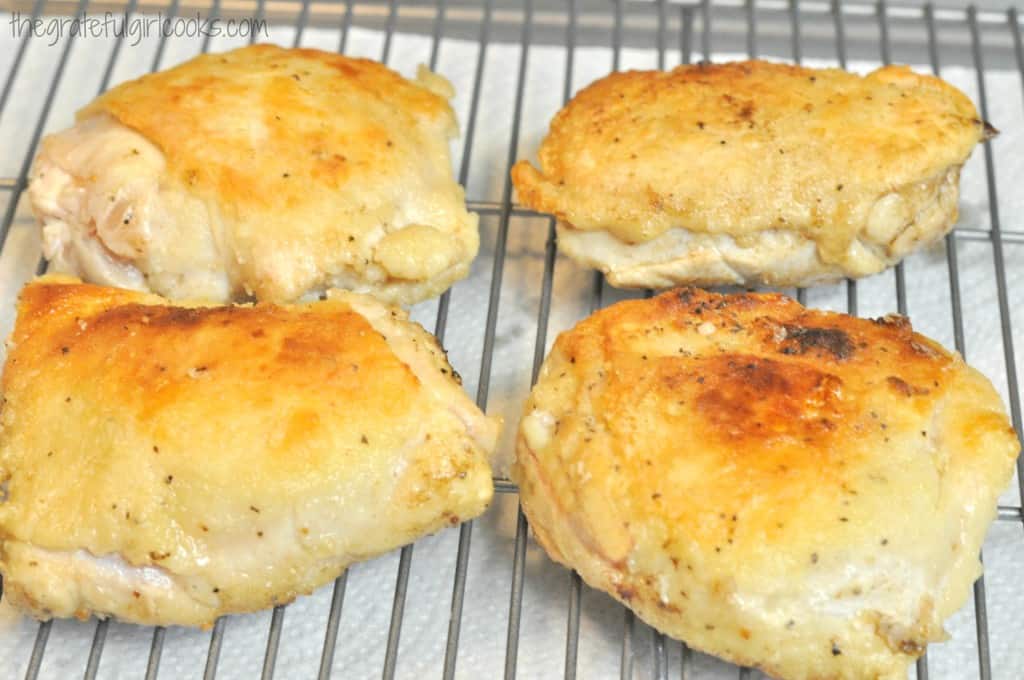 Diced carrots and onions are added to the pan and cooked for several minutes until softened.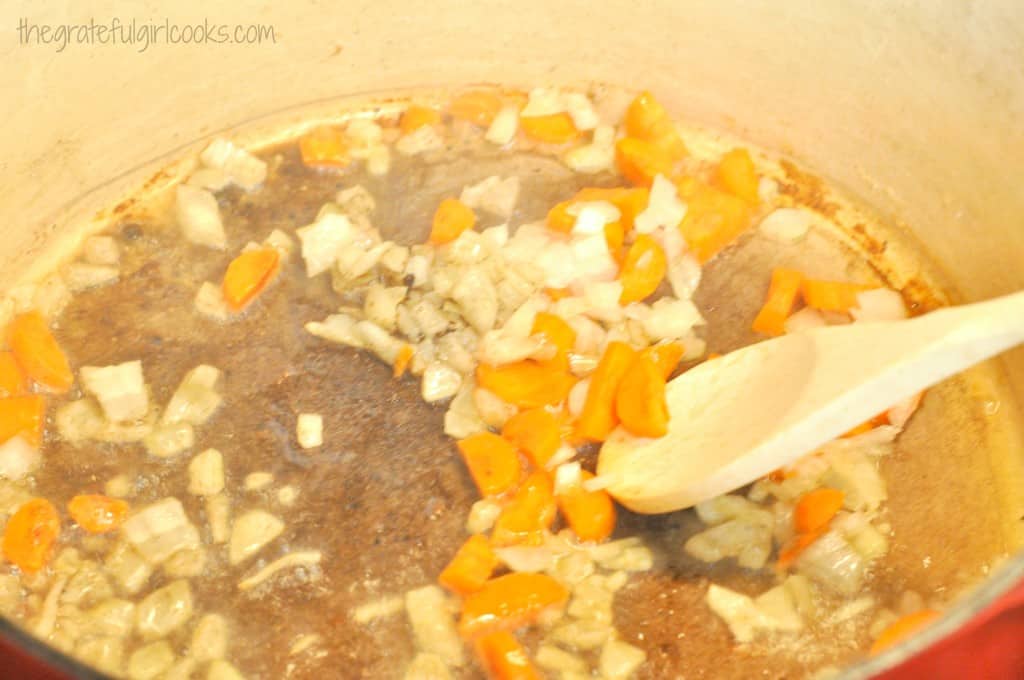 Garlic, tomato paste, white wine, chicken stock, rosemary and thyme are added to pan. Mixture is mixed together, and continues to cook until the liquid is reduced by about half.
Once the liquid is reduced by about half, the chicken thighs are added back into the pan. The pan is covered, and the chicken continues to simmer for about 45-50 minutes, until chicken is cooked all the way through.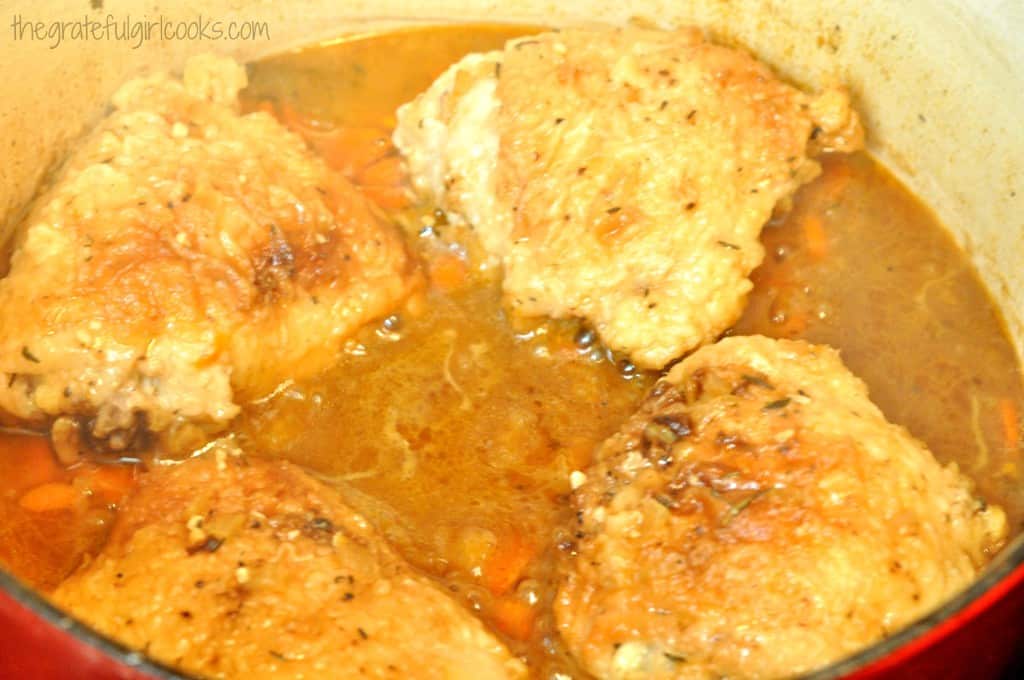 The chicken is served on top of creamy mashed potatoes (or polenta), and the yummy sauce is spooned over the top.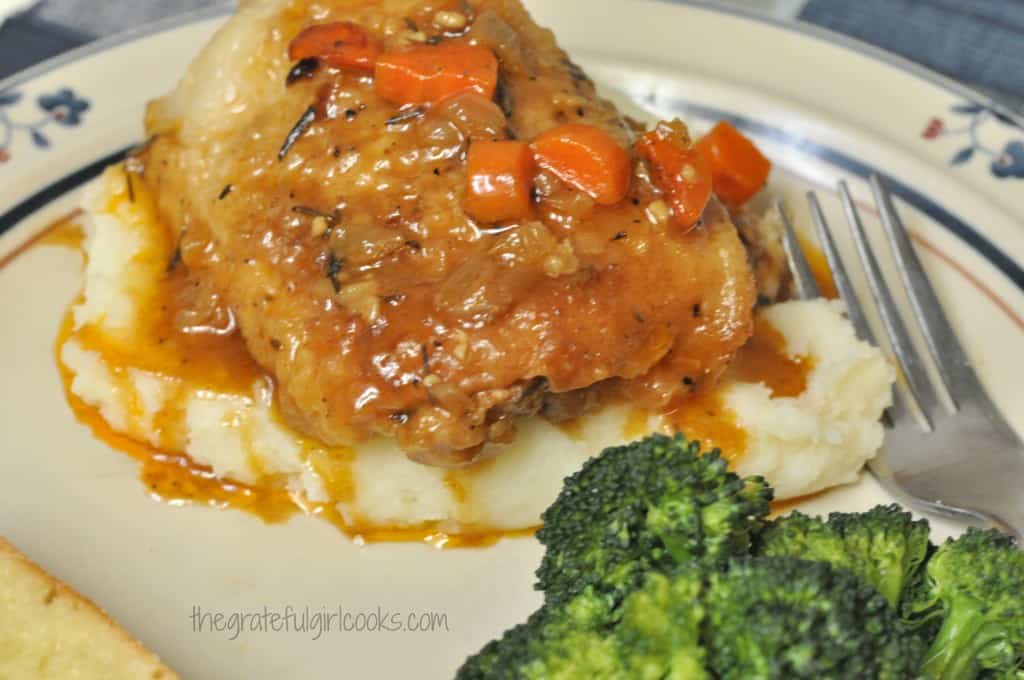 That's it!  Chicken Thigh Osso Bucco is easy to make, fabulous tasting, and very filling!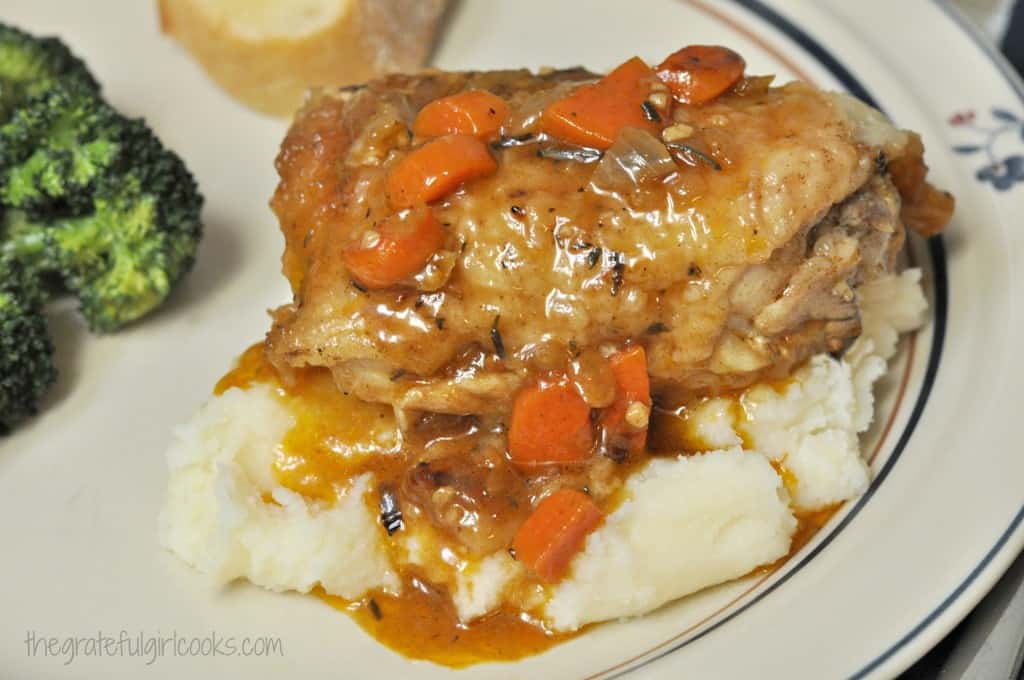 I sure hope you will consider making this dish. It is absolutely delicious, and I will definitely be making it again! Have a wonderful day… praying we will all seek to be an encourager to someone who might need it today.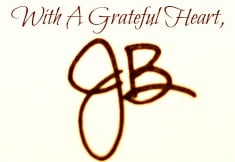 Recipe Source: http://dinnerthendessert.com/clinton-kelleys-chicken-thigh-osso-bucco/

Save