If you're looking for a delicious, light and ridiculously EASY Vinaigrette, bursting with citrus flavor, then may I suggest this Citrus Vinaigrette? It can be made in 5 minutes or less!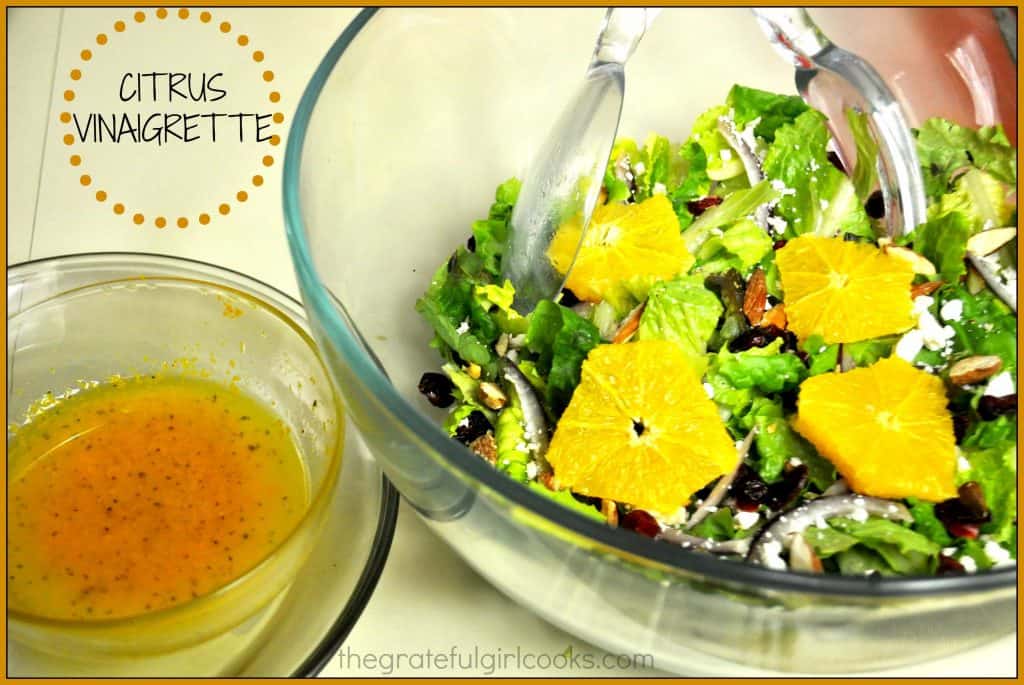 I made this easy salad dressing from scratch, to use on a salad I made last year. It's so easy to make, and has a light, refreshing citrus flavor that paired well with the salad.  To make the vinaigrette, I whisked olive oil, fresh squeezed orange juice, white wine vinegar, garlic powder, orange zest, salt and pepper in a small bowl until fully combined.
I covered the bowl with plastic wrap, and refrigerated the dressing for a couple hours to let the flavors fully develop, then served it with a great salad (Spring Greens with Citrus Vinaigrette), that also contained fresh orange slices, feta cheese, roasted almonds, cranberries, and red onions…and the pairing of the two was lovely,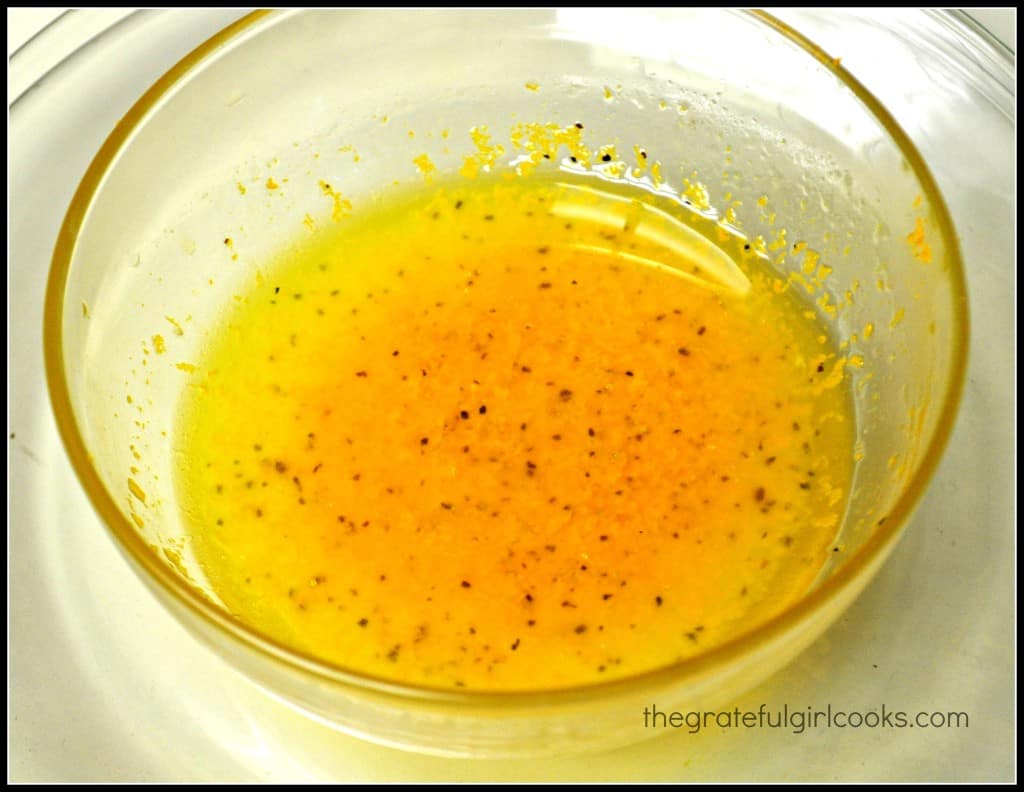 Sure hope you will try making this salad dressing.  It's a great dressing – using fresh ingredients, and without all the chemicals and shelf-stabilizers typically found in processed salad dressings. I think you will really like this!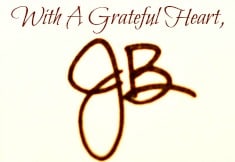 Recipe Adapted From: Kristin Bataille, Taste of Home Magazine, Feb./March 2012 Issue

Save
Save
Save