This past week I made a Cobb Salad for my husband and I for dinner. Cobb Salads are one of my favorite salads, because of all the chopped veggies, chicken, bacon, etc. that go into it. It's an entire meal… we are always full when done eating, that's for sure!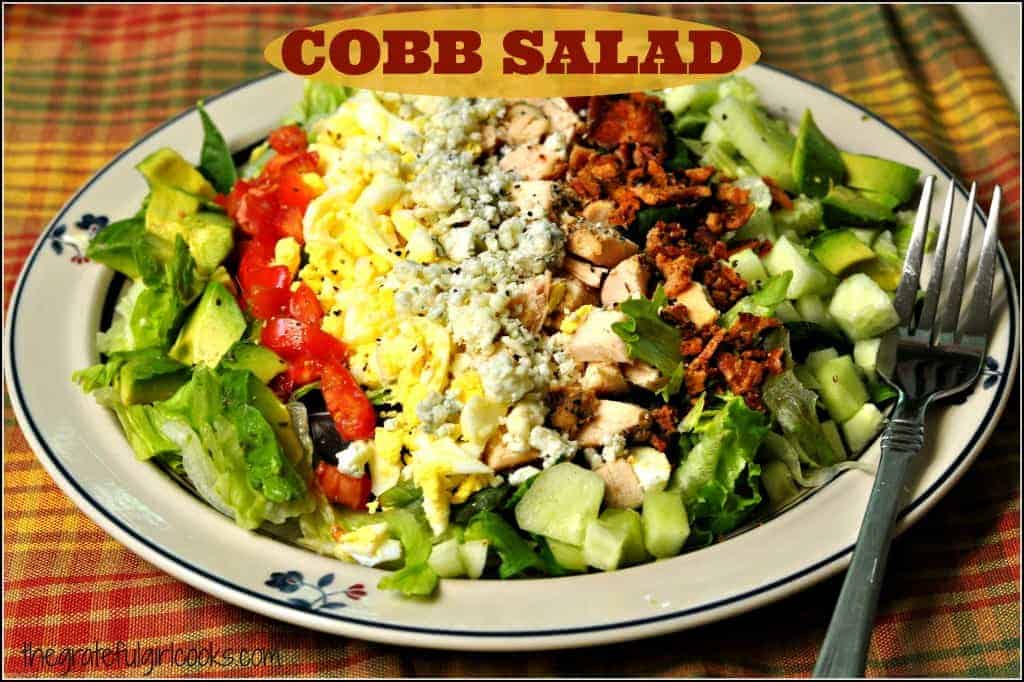 The majority of work involved in making this chopped Cobb Salad is simply that… chopping! Chopping up cooked, crisp bacon, grilled chicken breasts, tomatoes, hard boiled eggs, tomatoes, cucumber and avocados. That's not so bad… it's easy!  Once you have THAT done, all that is involved is layering the ingredients onto the cold crisp salad greens, adding your favorite dressing and enjoying this great salad!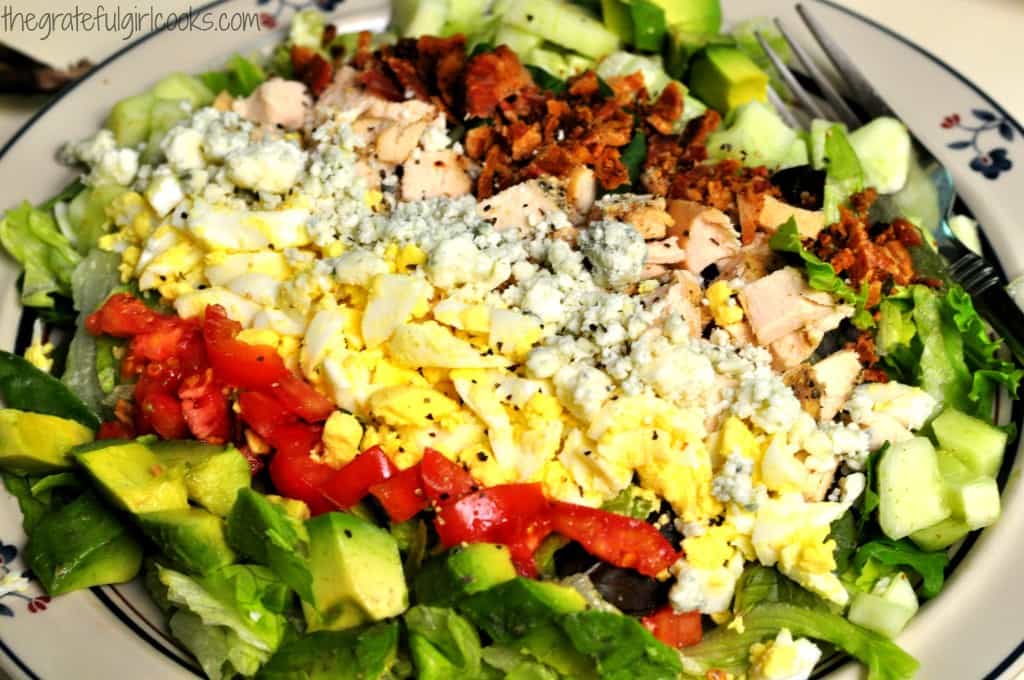 If you have already have cooked chicken (I used leftover grilled chicken breasts!) and hard-boiled eggs, then this salad comes together very quickly! The recipe makes enough for two meal sized salads. It could easily be adapted to make 4 smaller salads as a side dish.  You know what else I like about this yummy salad?  It not only TASTES good, it LOOKS good!
Once you've "assembled" this salad, all that is left to do is add your favorite salad dressing, grab a fork, and dig in!!! Sure hope you will give this salad a try. I really think you will LOVE it! Have a fantastic week, friends. May God bless the work of your hands as you journey through each day you are given!
Save