Do you enjoy the flavor combination of cranberries and oranges? I sure do! I've been making cranberry orange muffins for almost 40 years now with the same recipe, BUT I recently found a new recipe, tried it… and loved these muffins even more than my trusty old recipe!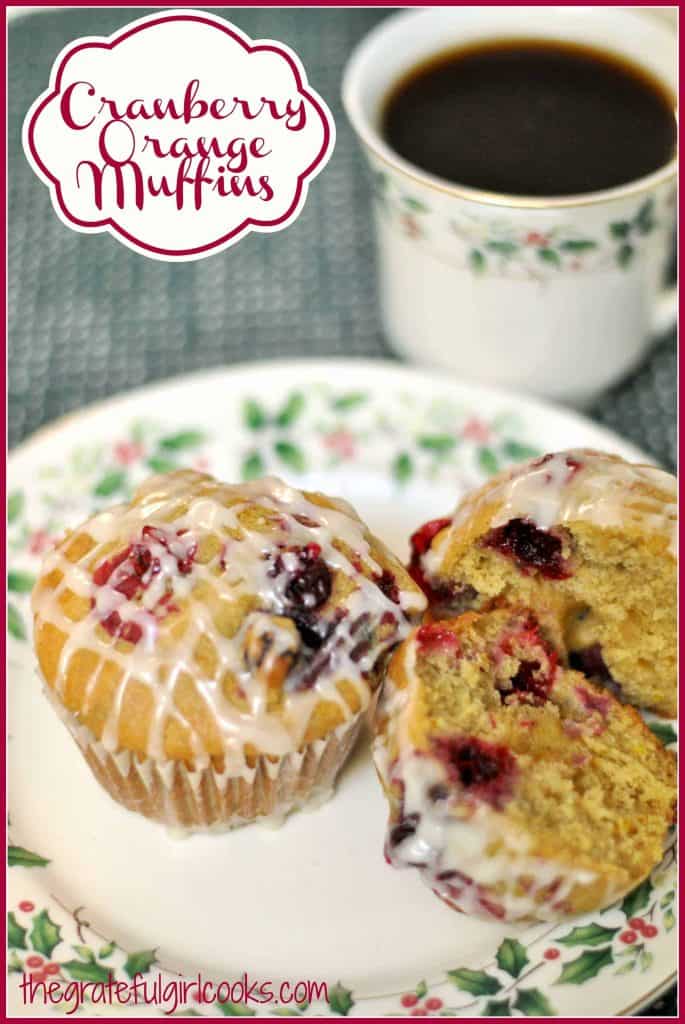 The muffins are really easy to make, and I think you will love them, too! They are loaded with cranberries and the flavor of orange in the cupcakes AND the glaze make them "practically perfect in every way" (to quote good old Mary Poppins)!
Here's how you make them:  Beat butter until creamy. Add granulated and brown sugars; beat until well combined.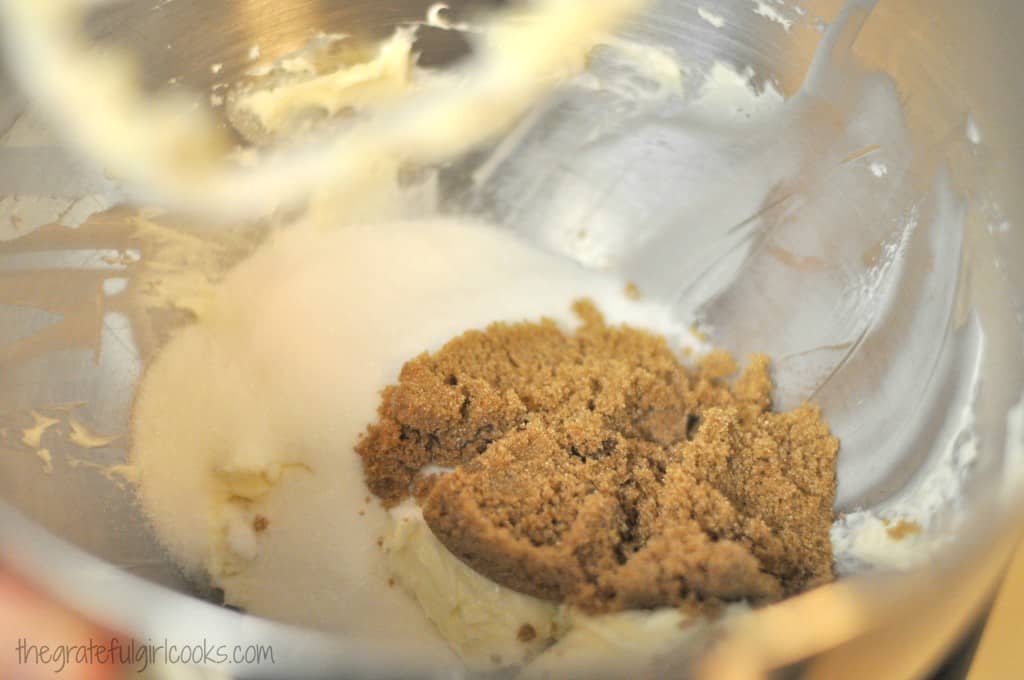 Add eggs, plain yogurt, and vanilla; beat these until creamy and well combined.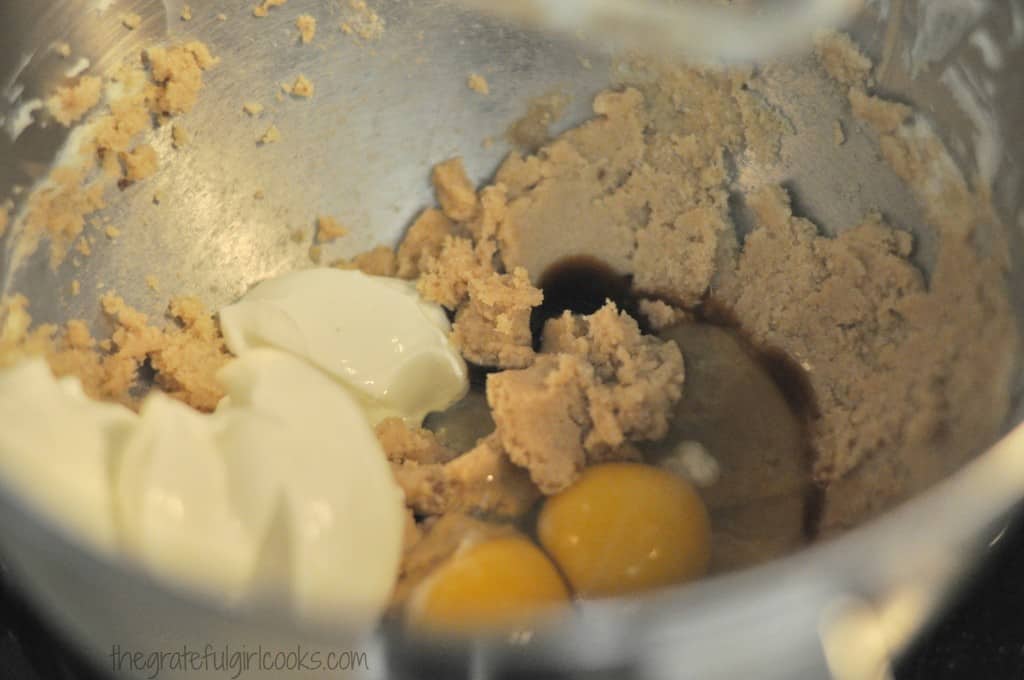 Add in the zest from 2 oranges (boy, does it smell good!).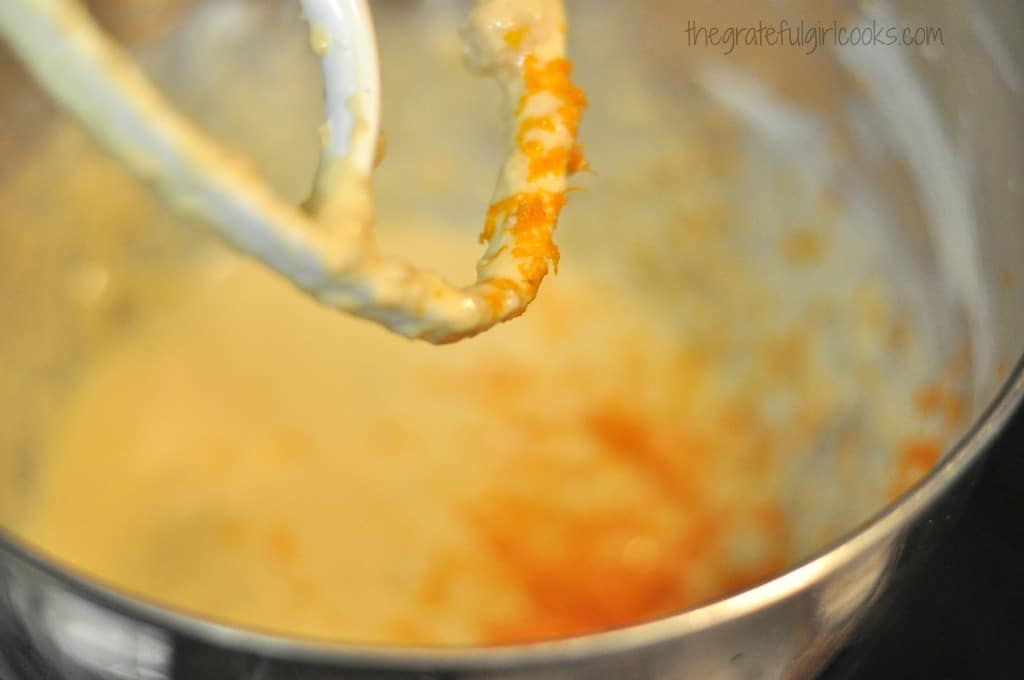 In separate bowl, whisk together dry ingredients. Pour the wet ingredients into the dry ingredients.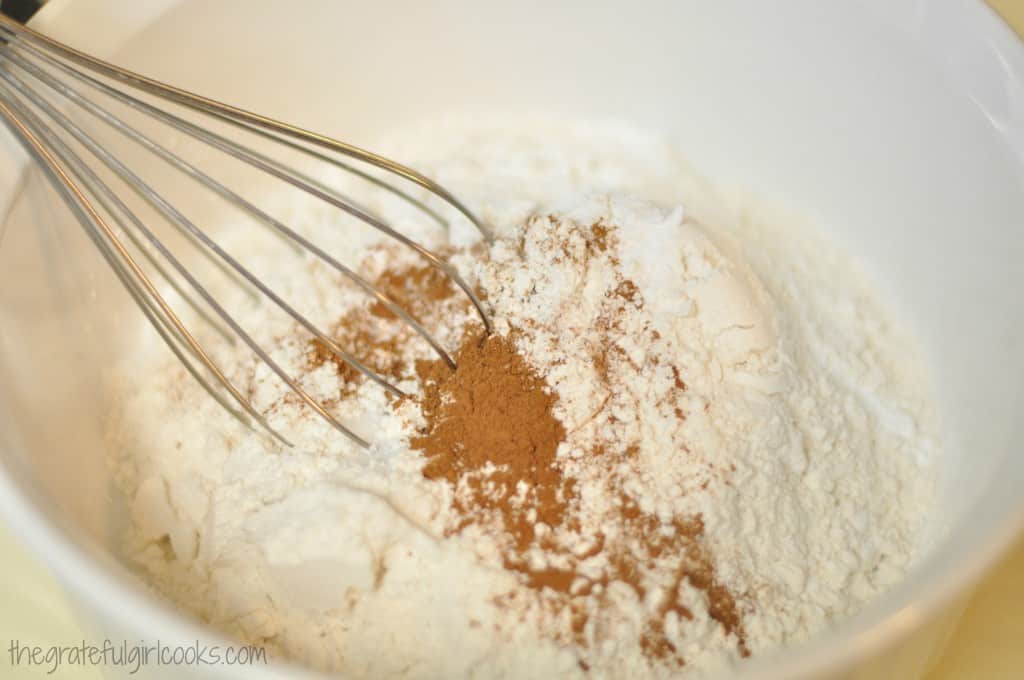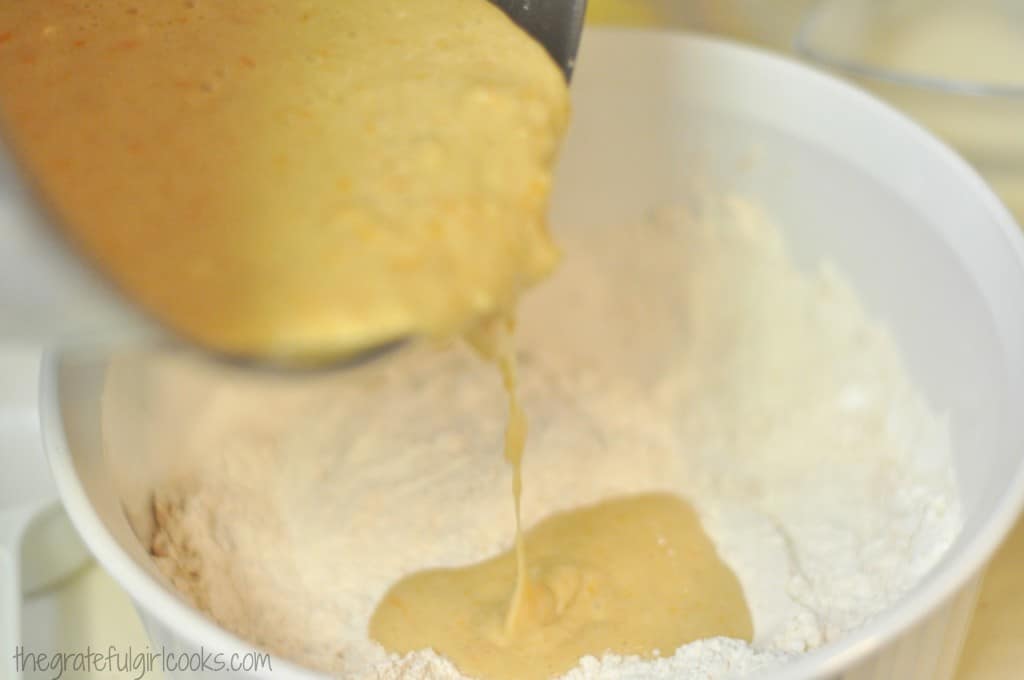 Stir in milk and orange juice. Mix well.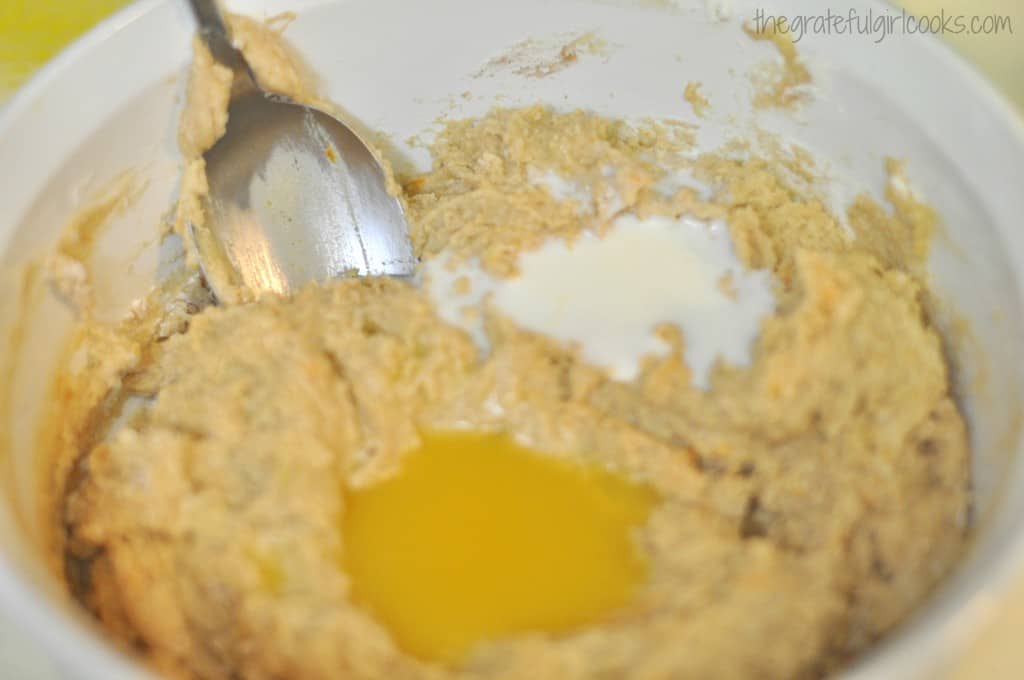 Add fresh or frozen cranberries to the batter (set enough aside (24) to put on TOP of muffin batter for garnish later). Fold them in gently, to combine.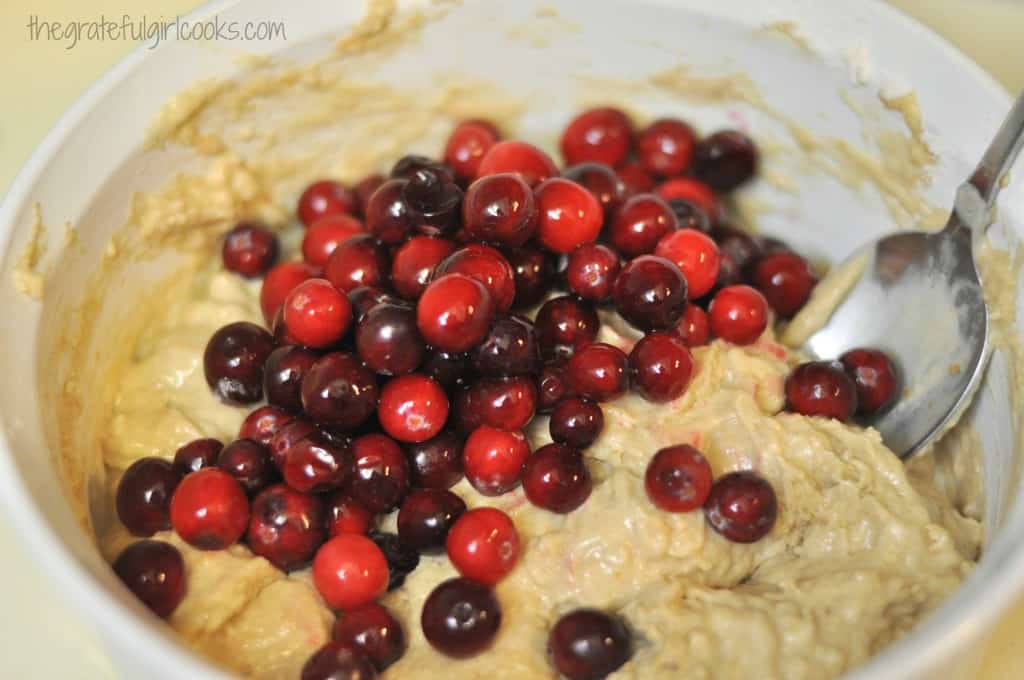 Spoon batter into sprayed and paper lined muffin pan, filling them almost up to the top. Please ignore my really old and dingy muffin pan. It works great, but looks horrible (Dear Santa… what would I like for Christmas?). **By the way, I sprayed the paper muffin cup holders with non-stick spray, as well (an old secret I learned from a friend whose hubby was a professional baker).  Put a couple cranberries on top of each muffin for garnish.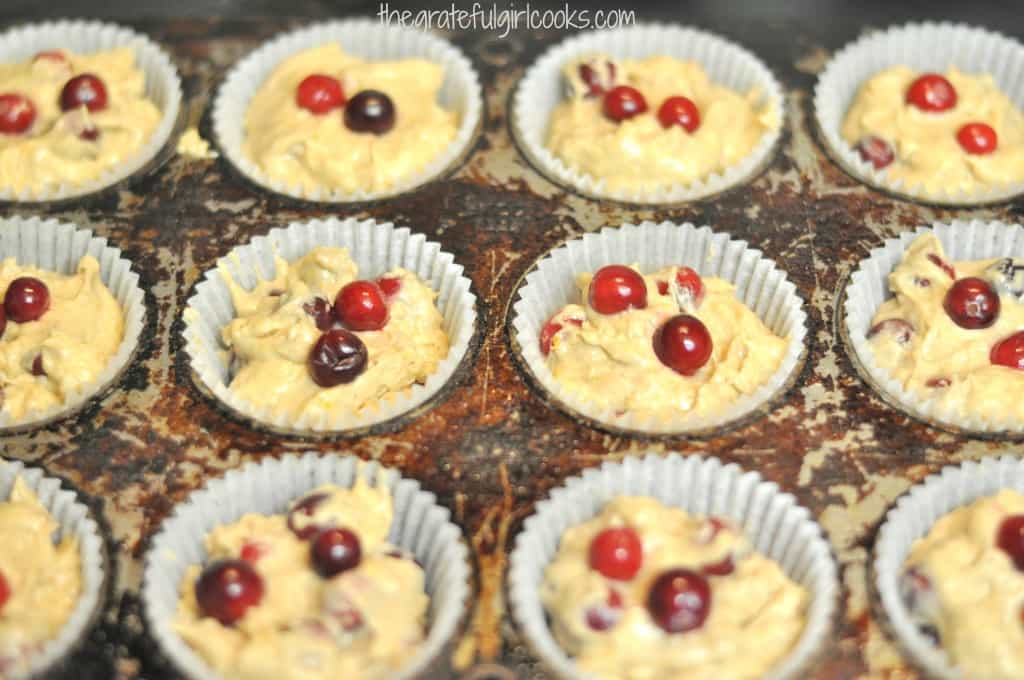 Bake in preheated 425 degree oven for 5 minutes, then reduce heat to 350 degrees and continue baking for an additional 18-20 minutes (or until done/light golden color). Let muffins cool for a minute or two, then remove them to wire rack to cool. I also put a sheet of aluminum foil under the rack, to help catch any drips when I glaze them later.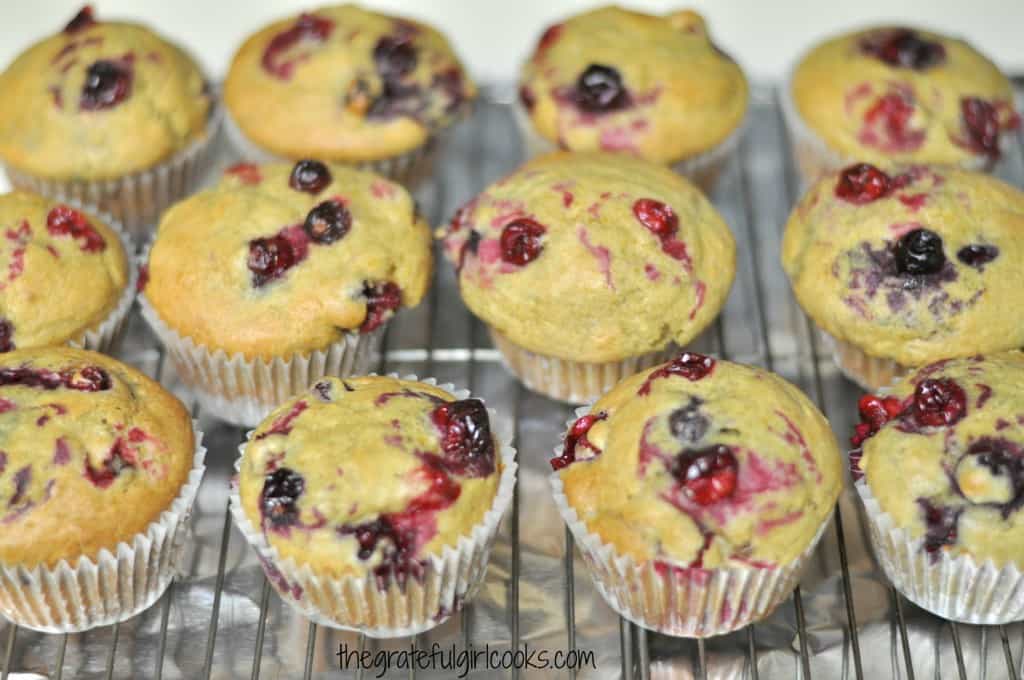 While the muffins are cooling off a bit, make the orange glaze by mixing orange juice and powdered sugar together in a bowl.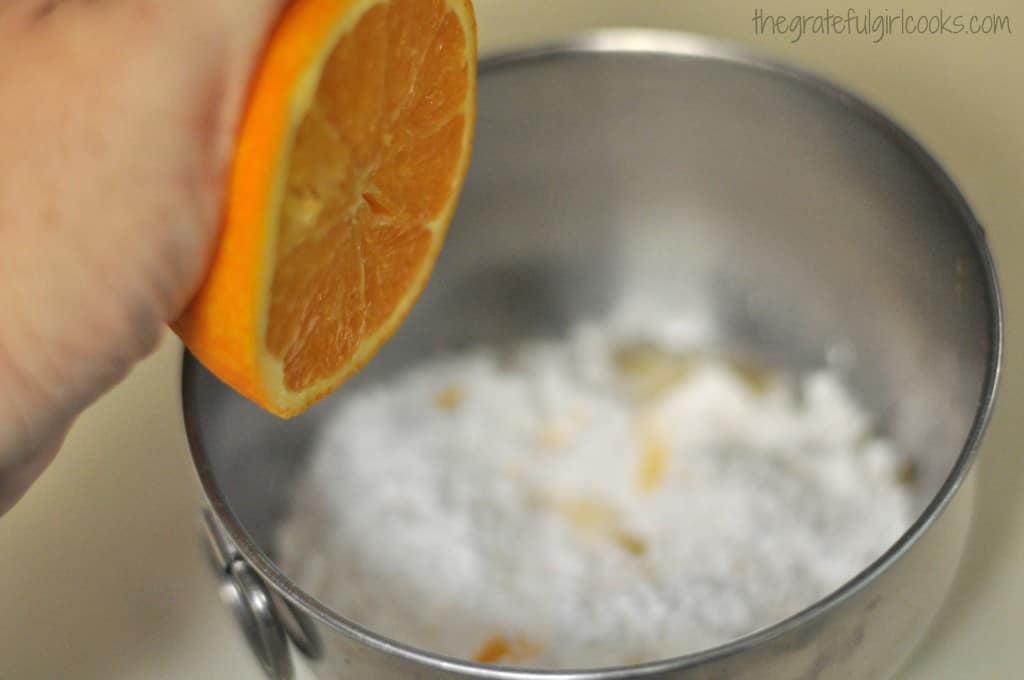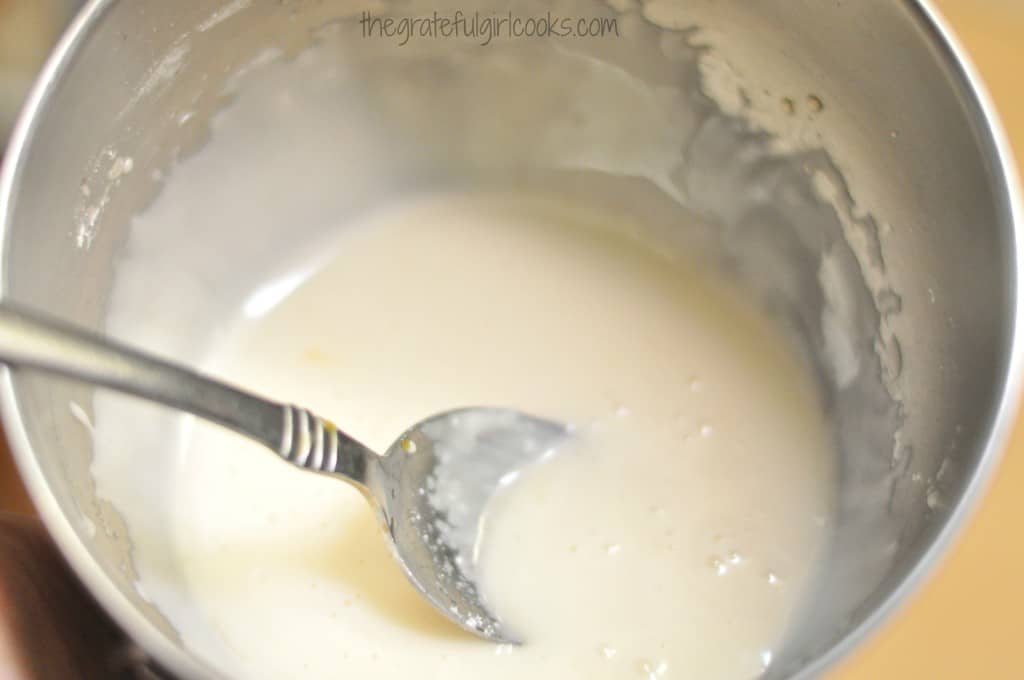 Once muffins have cooled off, it's time to glaze them. I simply drizzled glaze over the top of each muffin going side to side. I then turned rack one quarter turn and drizzled them again going the opposite direction (side to side, then top to bottom).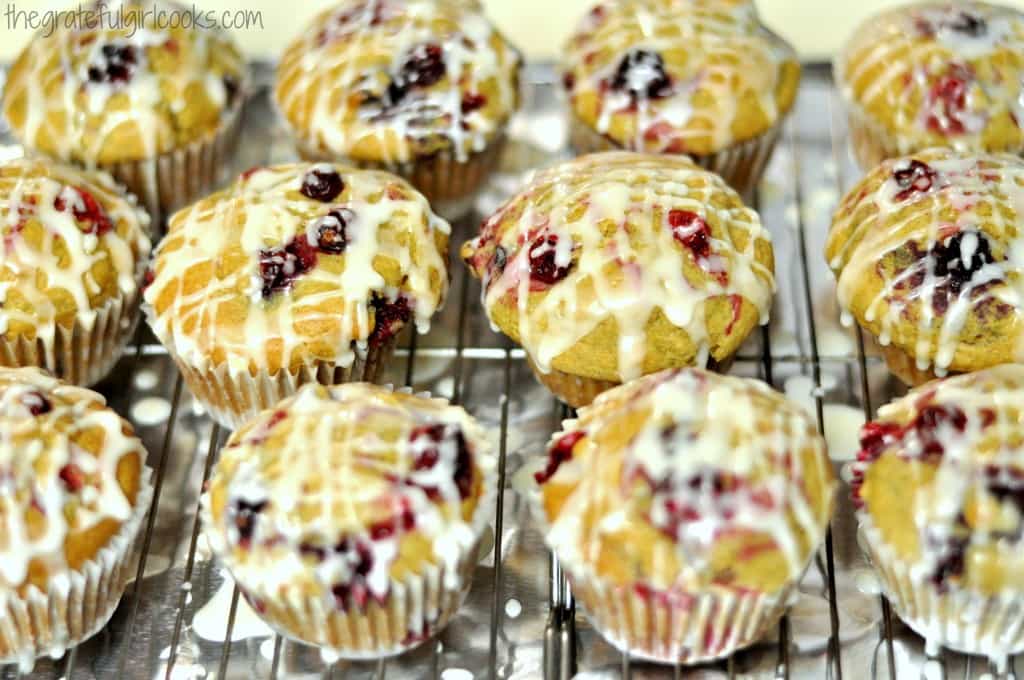 Let the glaze firm up, then the muffins are ready to enjoy! Hope you will give these delicious muffins a try. They are packed with flavor!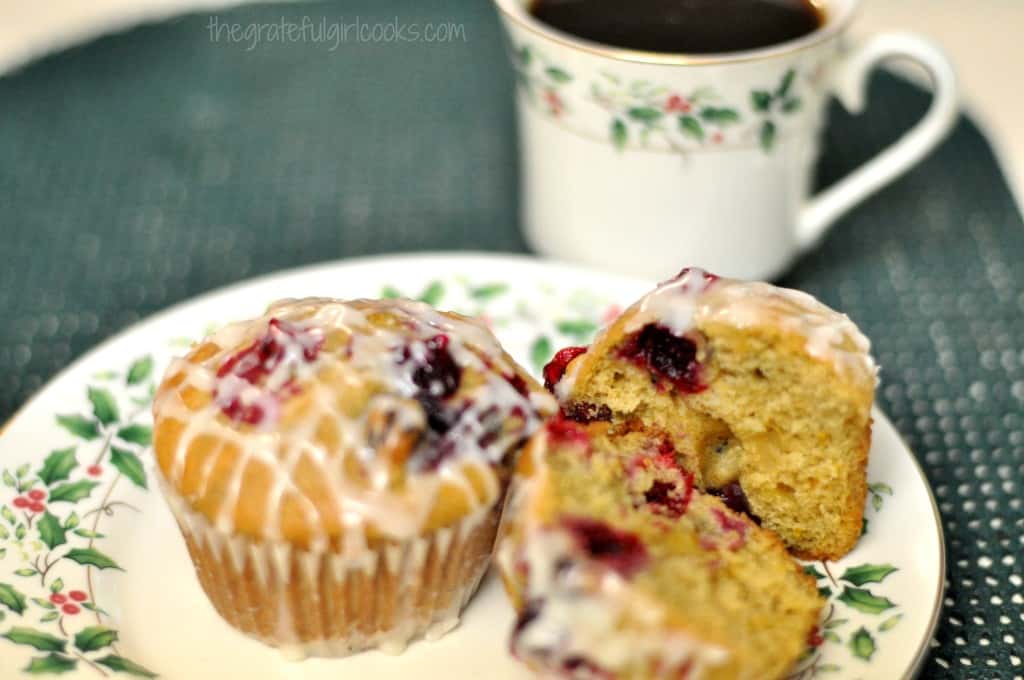 Have a great day- God Bless You!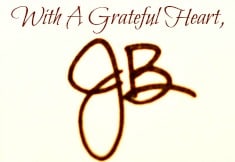 Recipe Source: http://sallysbakingaddiction.com/2014/11/06/cranberry-orange-muffins/

Cranberry Orange Muffins
Breakfast muffins featuring the flavors of cranberries and oranges, drizzled with a citrus glaze!
As Prepared By:
JB at The Grateful Girl Cooks!
Ingredients
For the muffins:
½ cup unsalted butter (room temperature/soft)
½ cup granulated sugar
¼ cup light or brown sugar, packed
2 large eggs (room temp. is best)
½ cup plain yogurt (I used Greek)
2 teaspoons vanilla extract
zest from 2 oranges
1¾ cups all purpose flour
1 teaspoon baking soda
1 teaspoon baking powder
½ teaspoon ground cinnamon
½ teaspoon salt
2 Tablespoons orange juice
2 Tablespoons milk
1½ cups fresh or frozen cranberries (if frozen, do not thaw!)
For citrus drizzle:
1 cup powdered sugar
3 Tablespoons orange juice
Directions
Line a 12 count muffin pan with paper liners. Spray each liner with non-stick spray. If not using liners, spray pan with non-stick spray. Set muffin pan aside.
Preheat your oven to 425 degrees F.
In the bowl of a stand mixer (or in a medium sized bowl using a handheld mixer), beat soft butter until smooth (on high speed), for about one minute. Add the granulated and brown sugars and continue beating for approximately 1-2 minutes, until fully combined. Add eggs, yogurt, and the vanilla extract; beat until combined. Scrape down the sides of the bowl, if needed. Add the orange zest and combine. Remove bowl and set aside.
In a large mixing bowl, whisk together all purpose flour, baking powder, baking soda, cinnamon and salt. Pour the wet ingredients into the bowl of dry ingredients and mix well. Add the orange juice and the milk; stir until fairly smooth (you might have some little lumps (that's okay).
Fold in the fresh or frozen cranberries (saving 24 to garnish muffins with), only until mixed in. Do not overmix.
Distribute the batter into the muffin cups (they will almost be filled to the top). Add a couple of cranberries to the top of each muffin.
Bake muffins at 425 degrees for 5 minutes, then reduce heat in oven to 350 degrees, and bake for an additional 18-20 minutes, until done and golden in color. Remove pan from oven. After muffins have cooled a couple minutes, remove them to a wire rack (with aluminum foil or wax paper underneath to completely cool.
While muffins are cooking or cooling, make the citrus drizzle by mixing orange juice and powdered sugar together in a small bowl. Decoratively drizzle the glaze over warm muffins. Let muffin drizzle cool and firm up before serving! Enjoy!
Notes

If you wrap the muffins really well with plastic wrap and aluminum foil, you should be able to freeze them for up to 2 months.


Here's one more to pin on your Pinterest boards!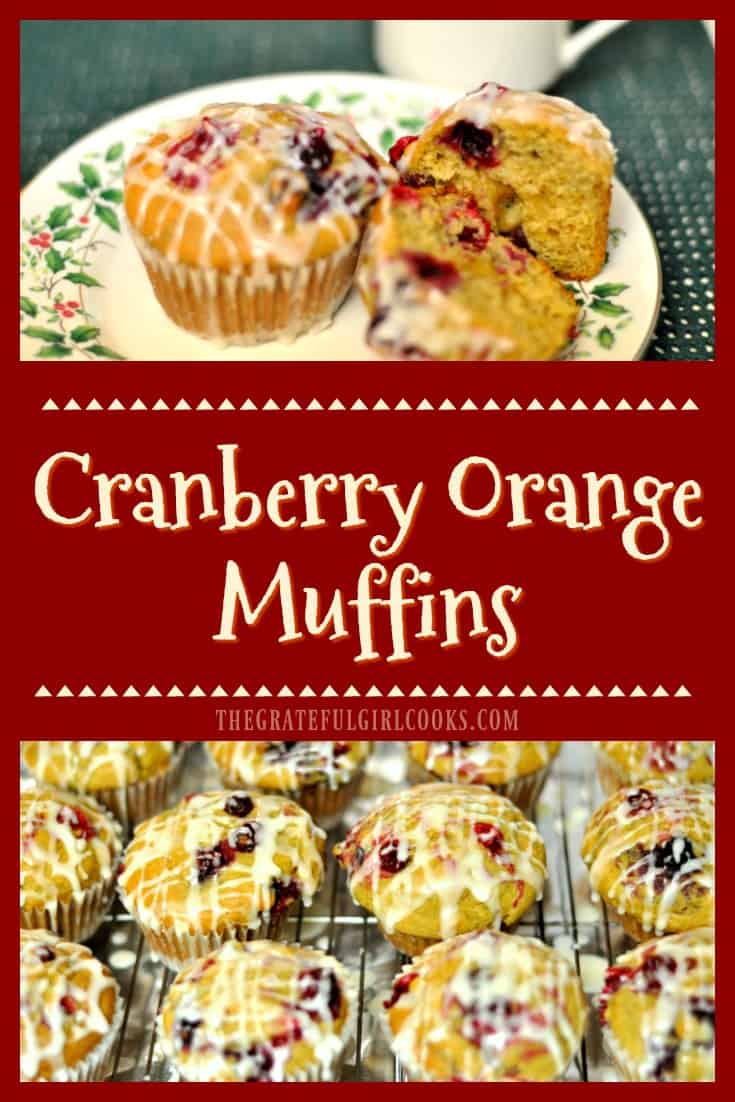 Save
Save
Save