Do you enjoy the flavor combination of cranberries and oranges? Well, I sure do! I've been making cranberry orange muffins for almost 40 years now with the same recipe, BUT I recently found a new recipe, tried it… and loved these muffins more than my old trusty recipe!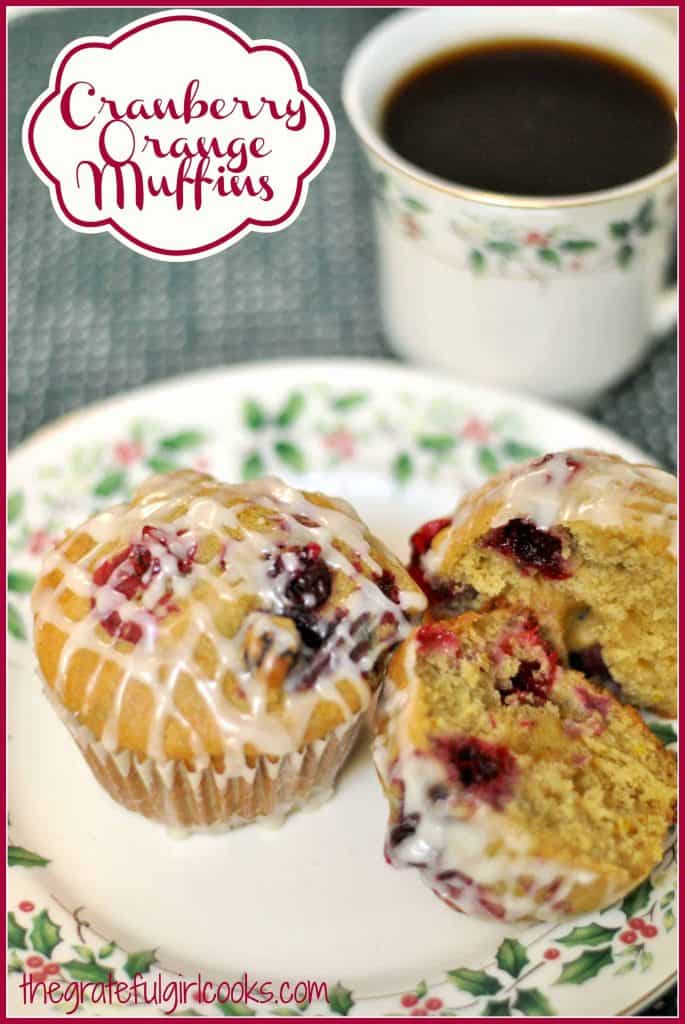 The muffins are really easy to make, and I think you will love them, too! They are loaded with cranberries and the flavor of orange in the cupcakes AND the glaze make them "practically perfect in every way" (to quote good old Mary Poppins)!
Here's how you make them:
Beat butter until creamy. Add granulated and brown sugars; beat until well combined.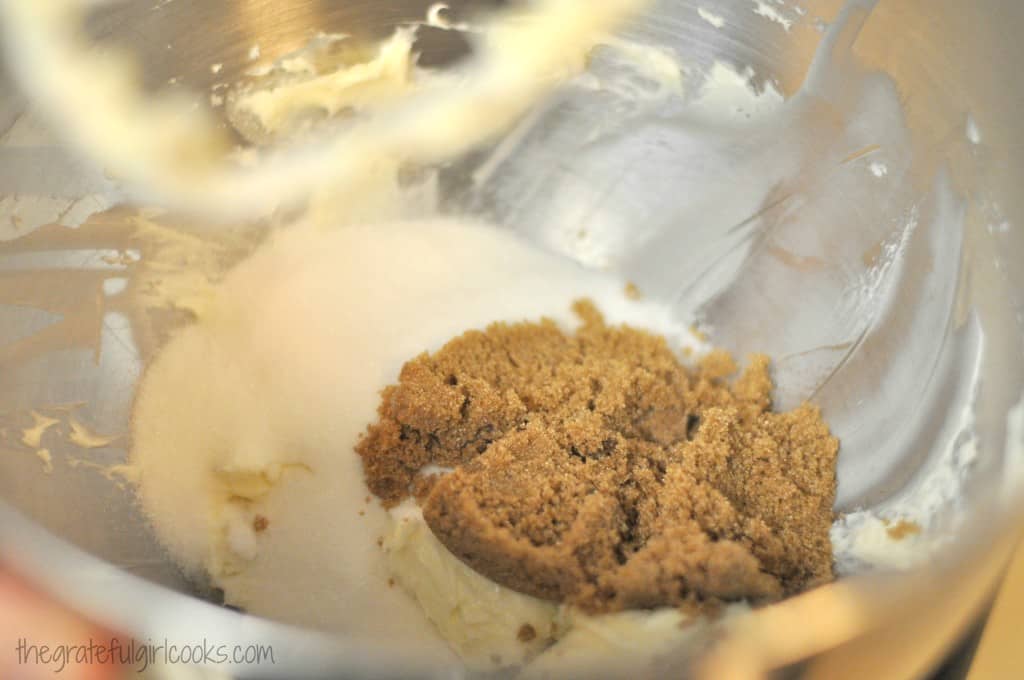 Add eggs, plain yogurt, and vanilla; beat these until creamy and well combined.
Add in the zest from 2 oranges (boy, does it smell good!).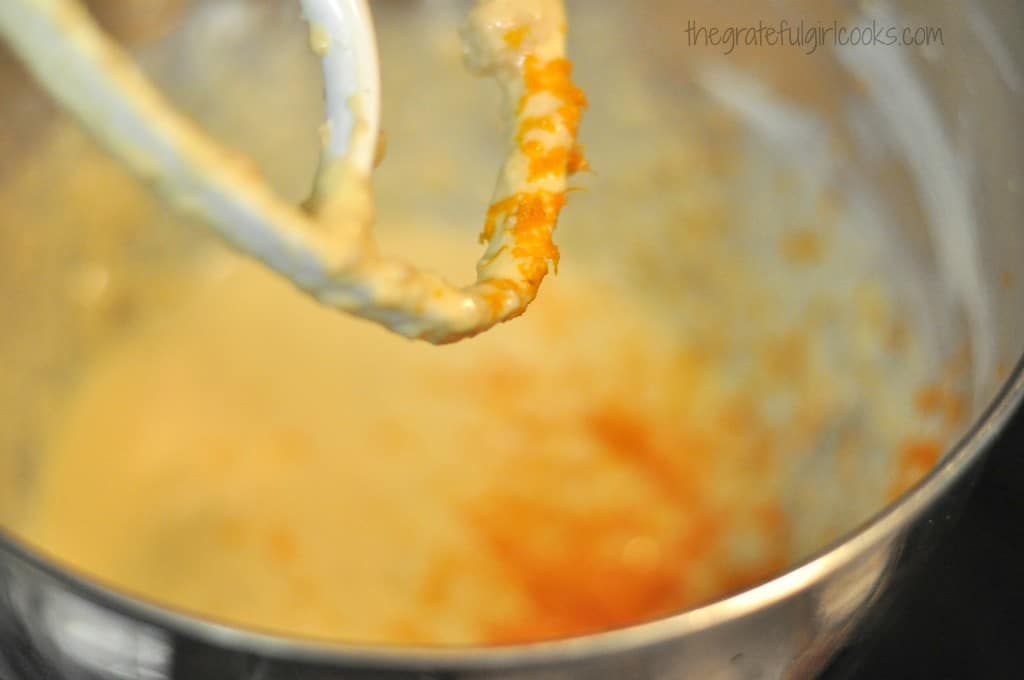 In separate bowl, whisk together dry ingredients. Pour the wet ingredients into the dry ingredients.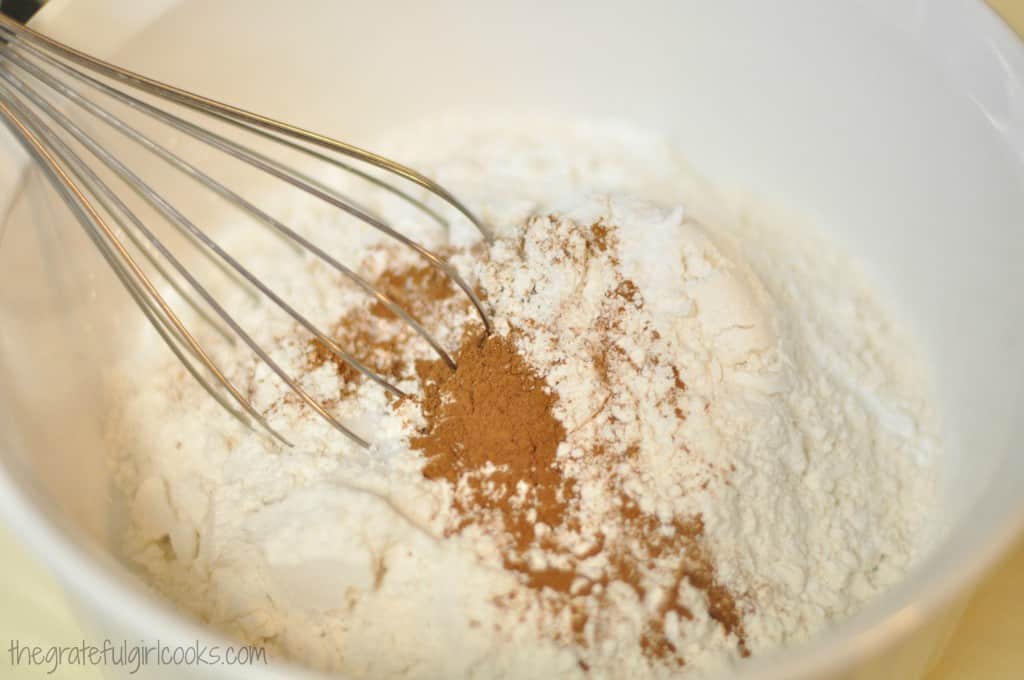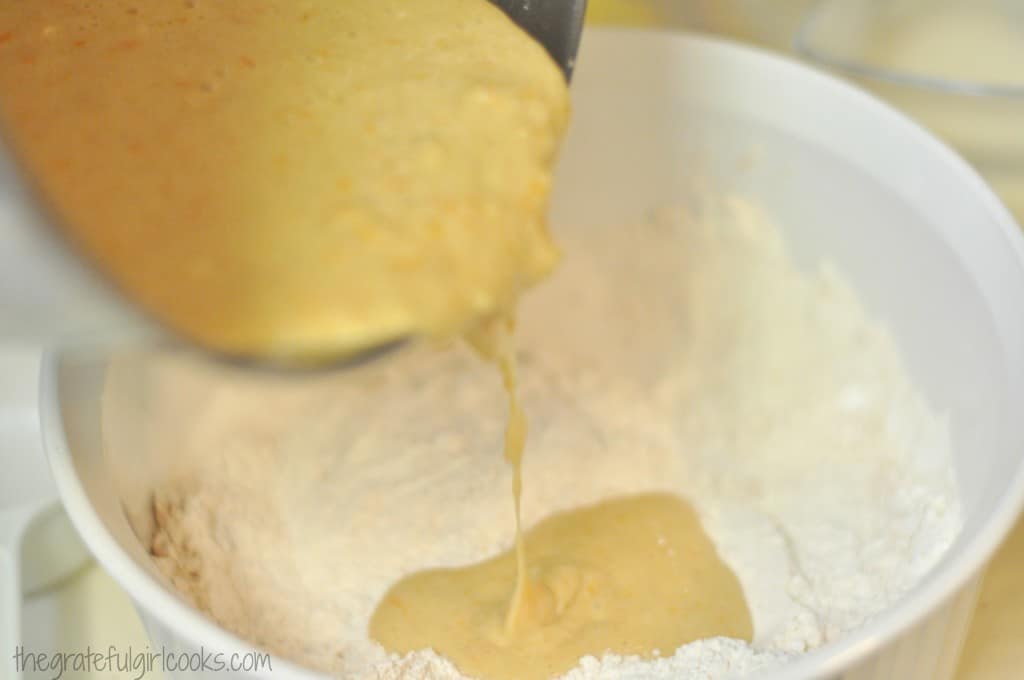 Stir in milk and orange juice. Mix well.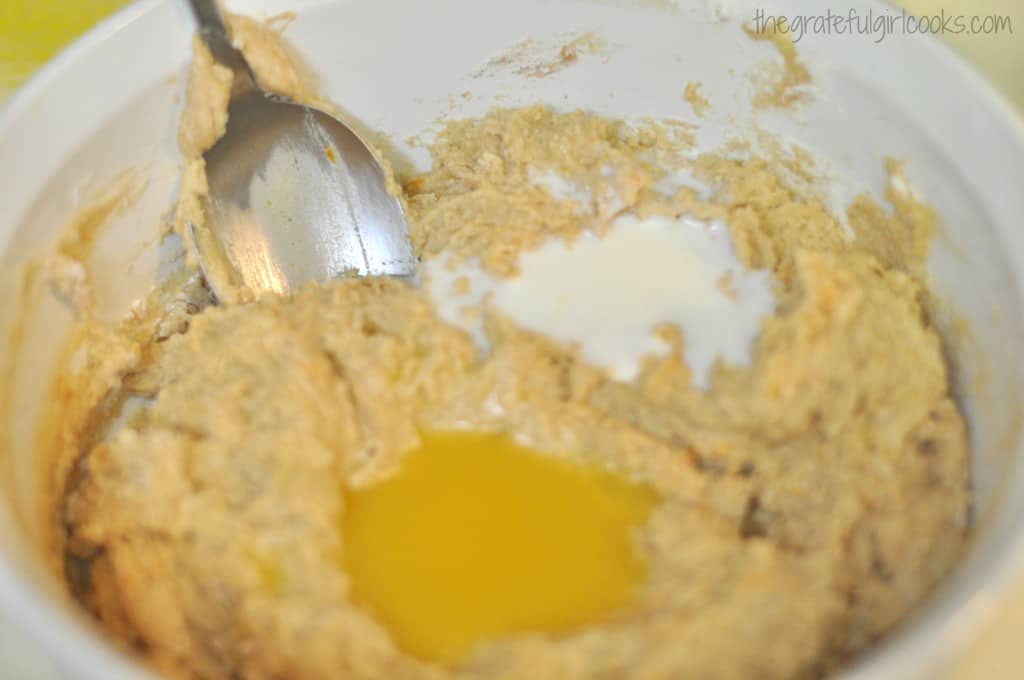 Add fresh or frozen cranberries to the batter (set enough aside (24) to put on TOP of muffin batter for garnish later). Fold them in gently, to combine.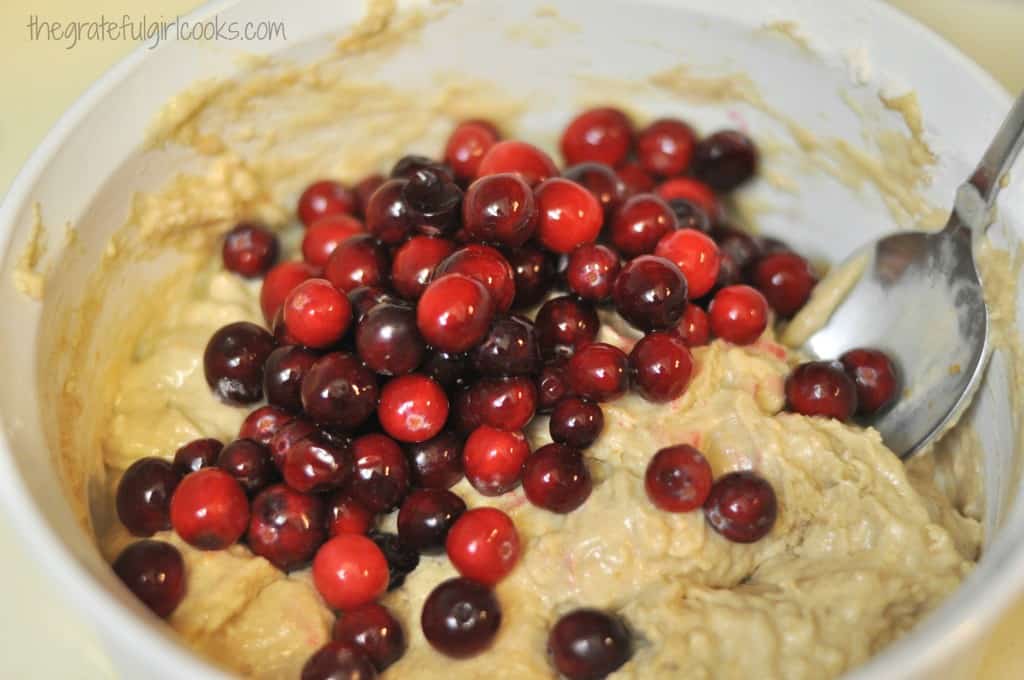 Spoon batter into sprayed and paper lined muffin pan, filling them almost up to the top. Please ignore my really old and dingy muffin pan. It works great, but looks horrible (Dear Santa… what would I like for Christmas?). **By the way, I sprayed the paper muffin cup holders with non-stick spray, as well (an old secret I learned from a friend whose hubby was a professional baker).  Put a couple cranberries on top of each muffin for garnish.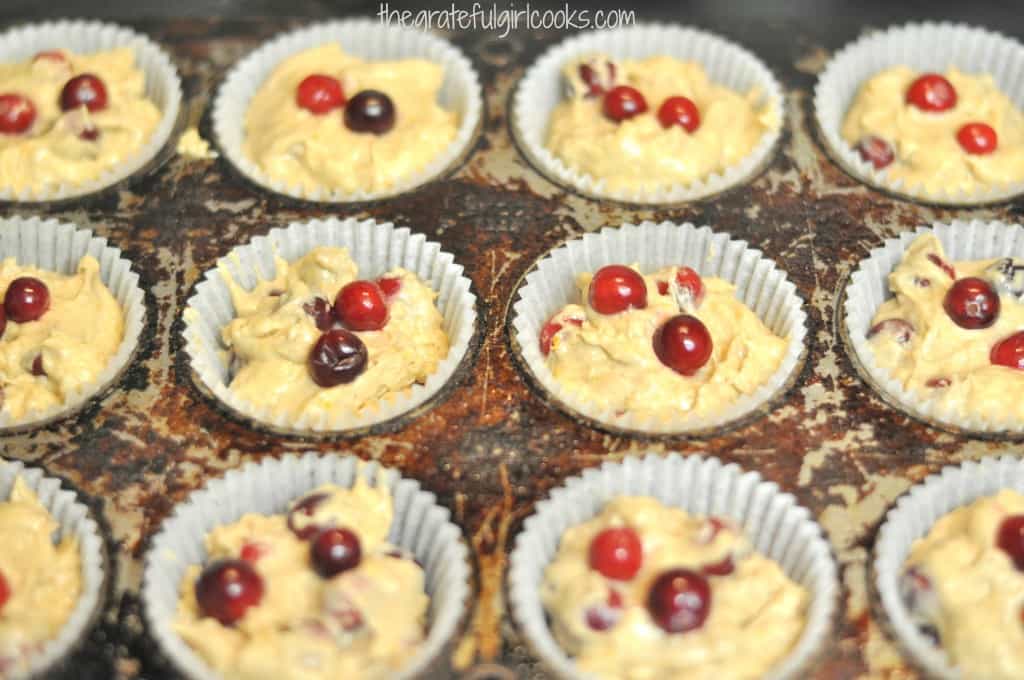 Bake in preheated 425 degree oven for 5 minutes, then reduce heat to 350 degrees and continue baking for an additional 18-20 minutes (or until done/light golden color). Let muffins cool for a minute or two, then remove them to wire rack to cool. I also put a sheet of aluminum foil under the rack, to help catch any drips when I glaze them later.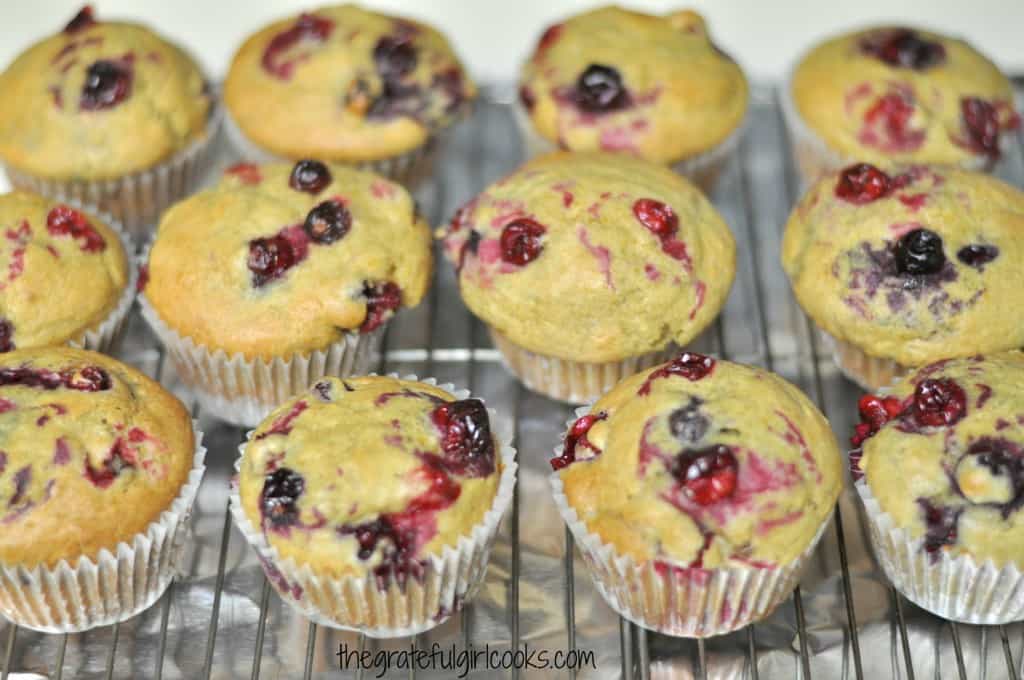 While the muffins are cooling off a bit, make the orange glaze by mixing orange juice and powdered sugar together in a bowl.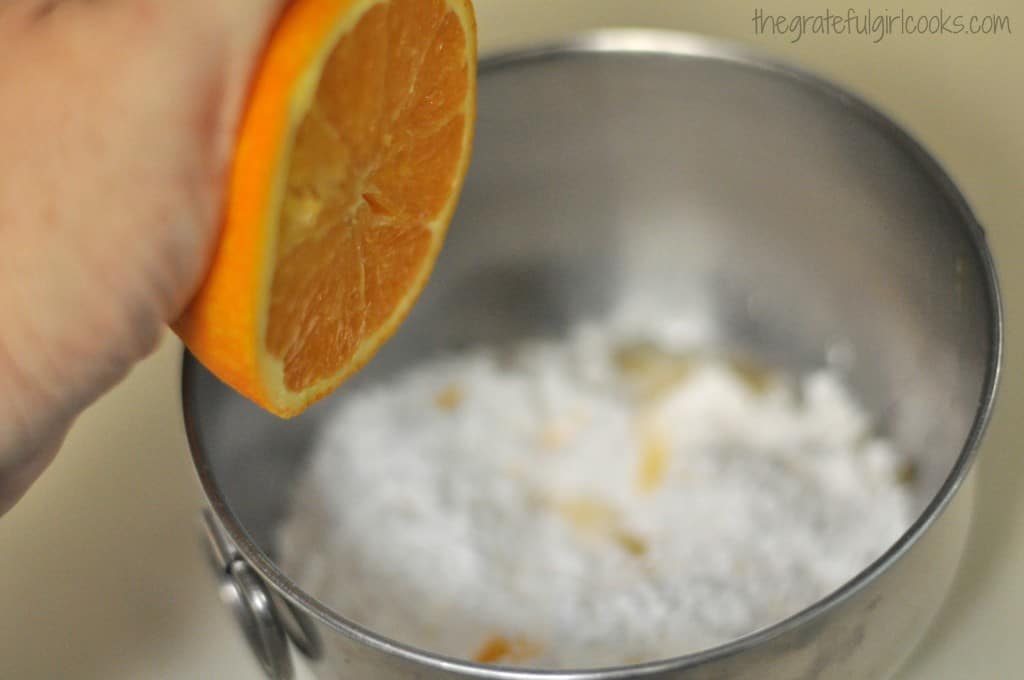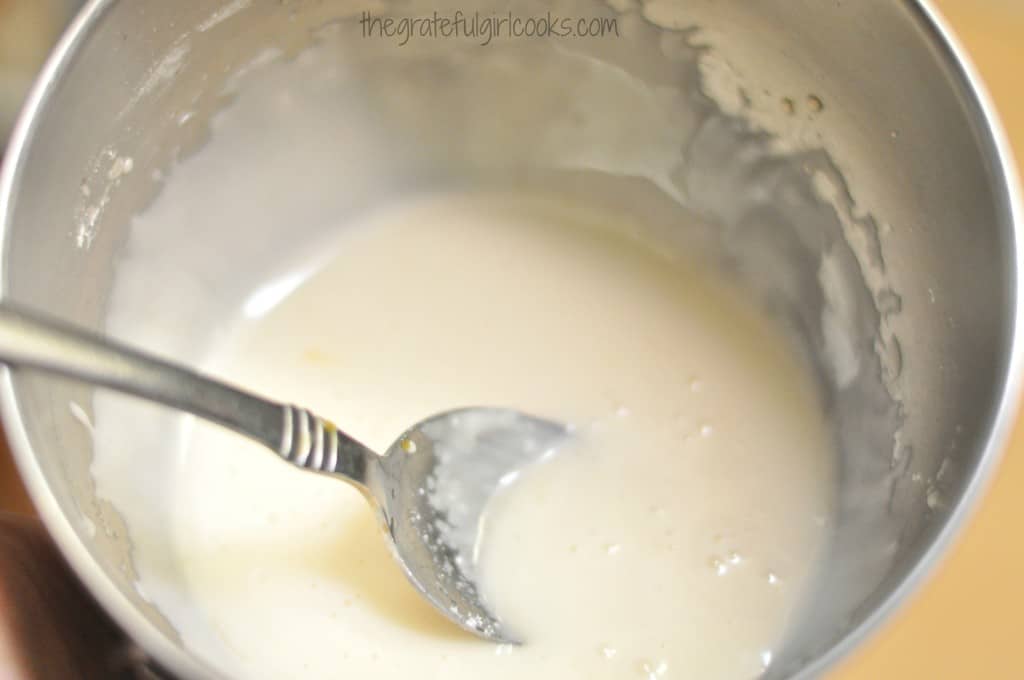 Once muffins have cooled off, it's time to glaze them. I simply drizzled glaze over the top of each muffin going side to side. I then turned rack one quarter turn and drizzled them again going the opposite direction (side to side, then top to bottom).
Let the glaze firm up, then the muffins are ready to enjoy! Hope you will give these delicious muffins a try. They are packed with flavor!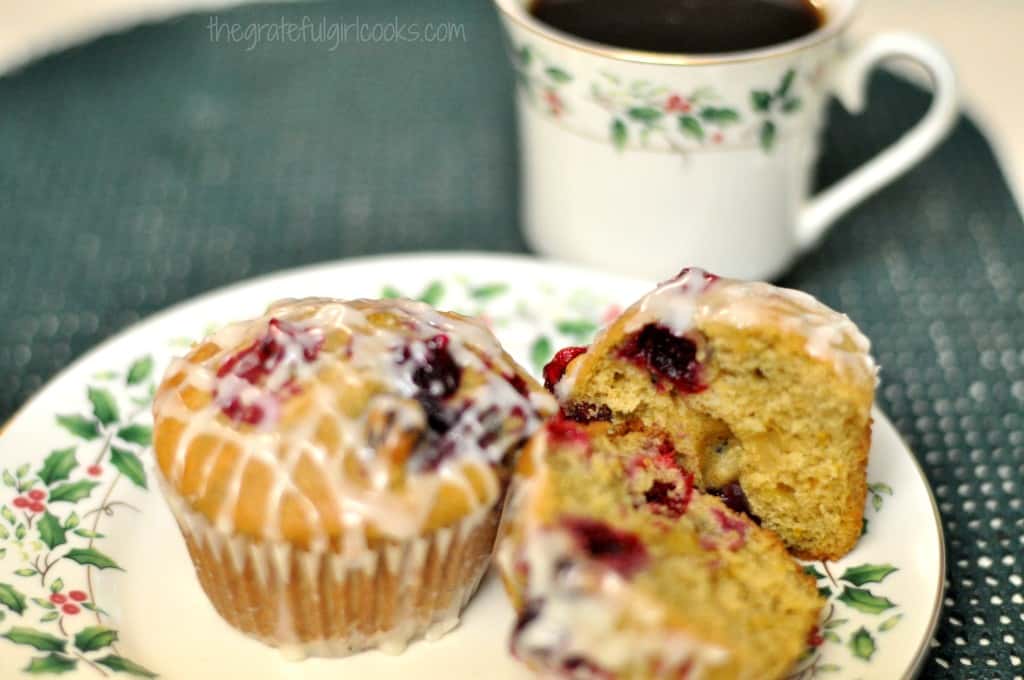 Have a great day- God Bless You!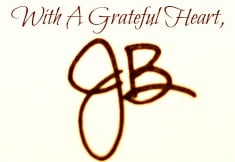 Recipe Source: http://sallysbakingaddiction.com/2014/11/06/cranberry-orange-muffins/

Save
Save