This is one of my all-time favorite "go-to" cookie recipes: Dipped Gingersnaps! I ALWAYS make them at Christmas to give away to family and friends, but I also end up making them year-round because they are so easy and delicious!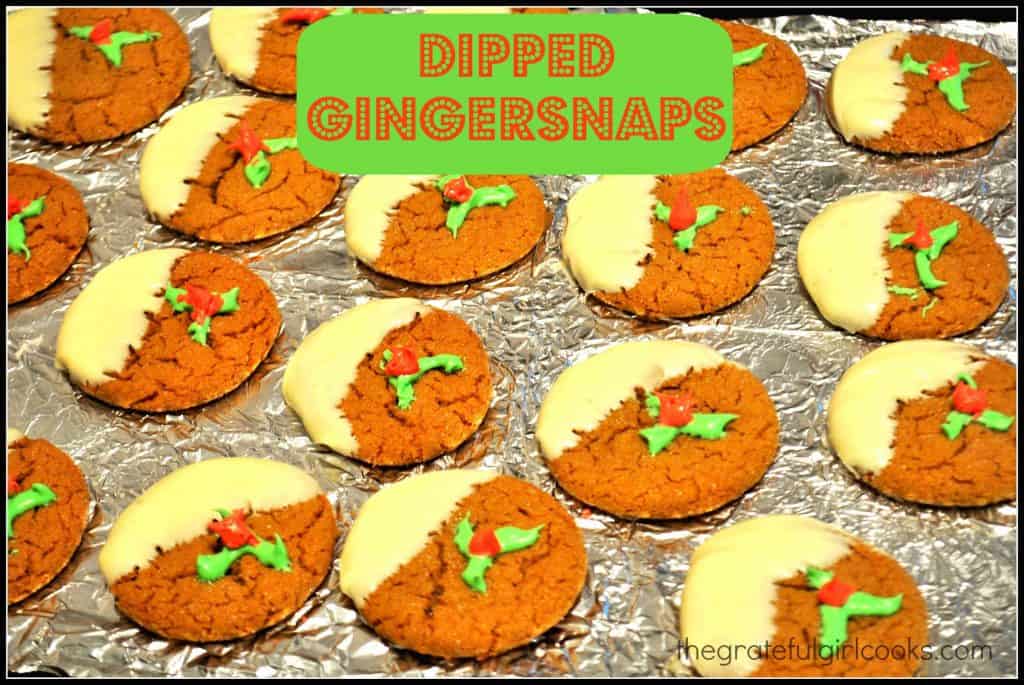 These cookies are actually soft and chewy, so I've never really figured out why that have the word "snap" in them. Rather than waste any brain cells trying to figure it out, I've found it best to just go with it. I feel I'm better for it.
This recipe makes approximately 14 dozen cookies, but never fear…you can easily half the recipe, if you're not planning to feed an entire village, or eat them all by yourself. These cookies also freeze very well, so I usually make the whole batch at once and then freeze some for another time. The ginger flavor permeates these delicious cookies, and if you choose to dip them in white chocolate icing or drizzle them with glaze, you won't be sorry!
I usually dip half of the cookie in a white chocolate icing, but they can also be drizzled with a light powdered sugar glaze, as seen in the photo below. Both instructions and ingredients are included in the printable recipe (below).
Recipe adapted from: Laura Kimball, via Taste of Home Magazine

Save
Save