Do you like Chinese food? We sure do!  I really LOVE finding recipes for favorite dishes like Easy Cashew Chicken that are so simple to make at home. I love to eat out, but also love saving $$, especially when it's easy to make a favorite Chinese dish in under 20 minutes!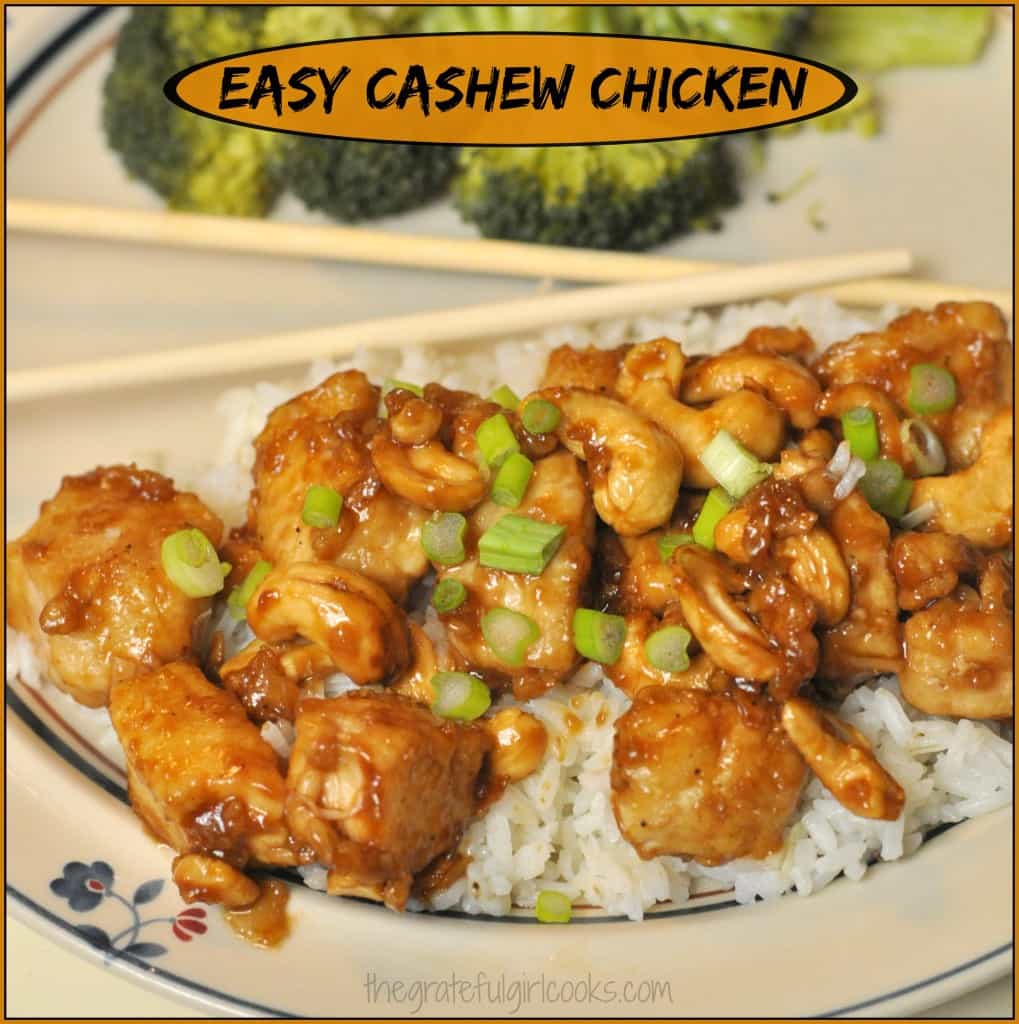 It's very easy to make this simple dish at home. Really! And as an added bonus… IT'S QUICK TO PREPARE AND TASTES FANTASTIC!!!! Here's what you do to make this Classic Chinese dish in under 20 minutes!
Mix the ketchup, soy sauce, rice vinegar, sesame oil, garlic, brown sugar and ginger together in a small bowl, until fully combined. Set aside.
Cut two (large) boneless, skinless chicken breasts into 1″ cubes.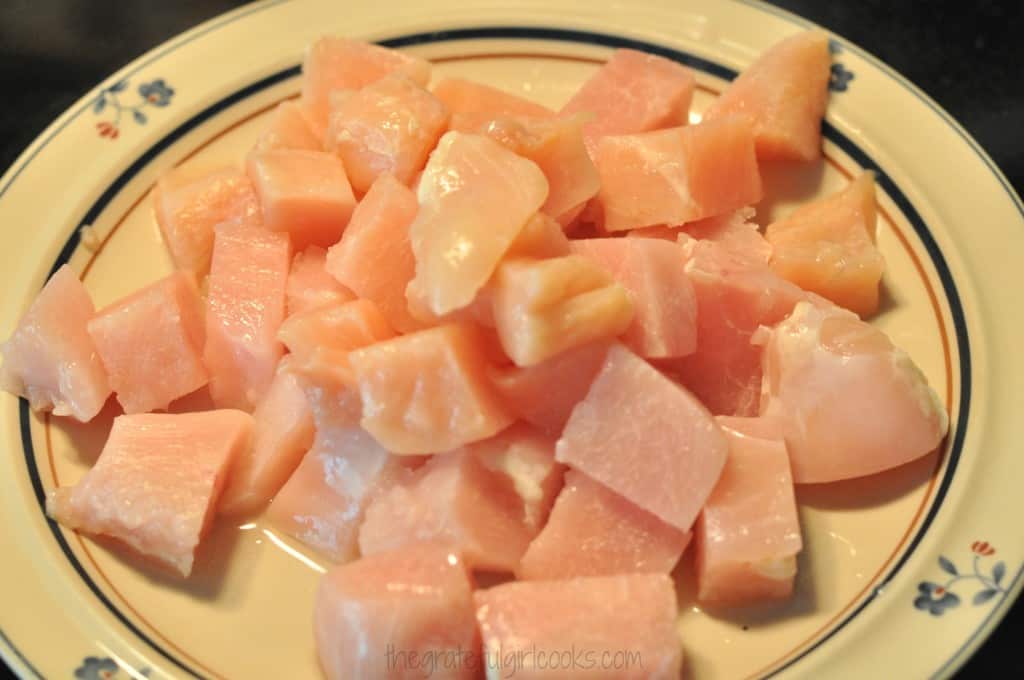 Mix the flour, salt and pepper together; add to the cubed chicken breasts, then stir to coat chicken (I found it easiest to do this in a large bowl).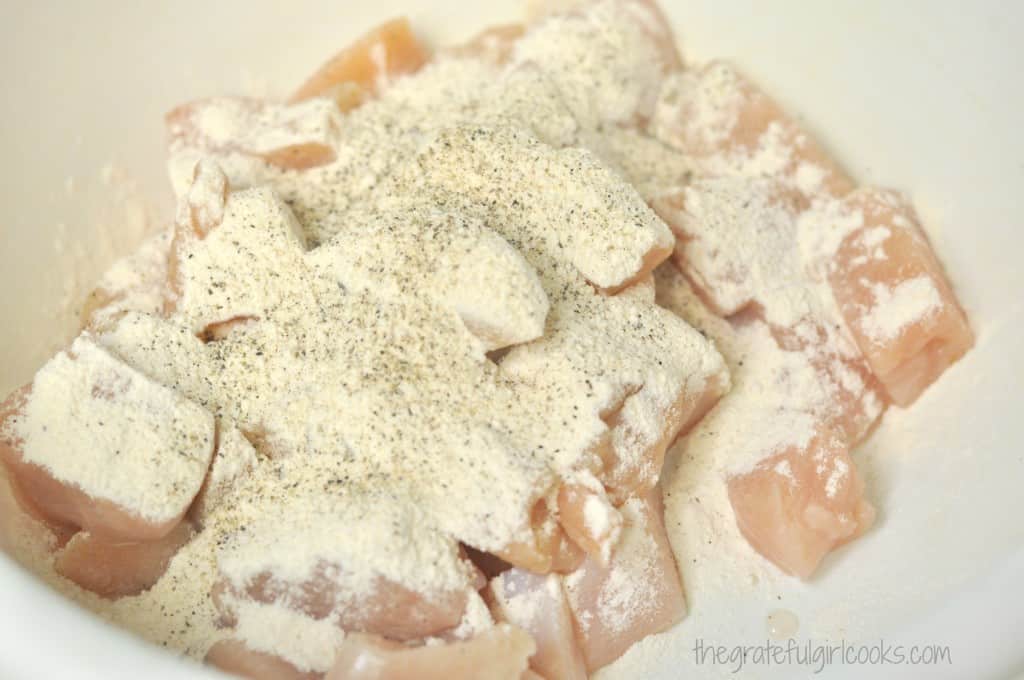 Be sure to get the flour coating onto all sides of the chicken. Shake off the excess flour.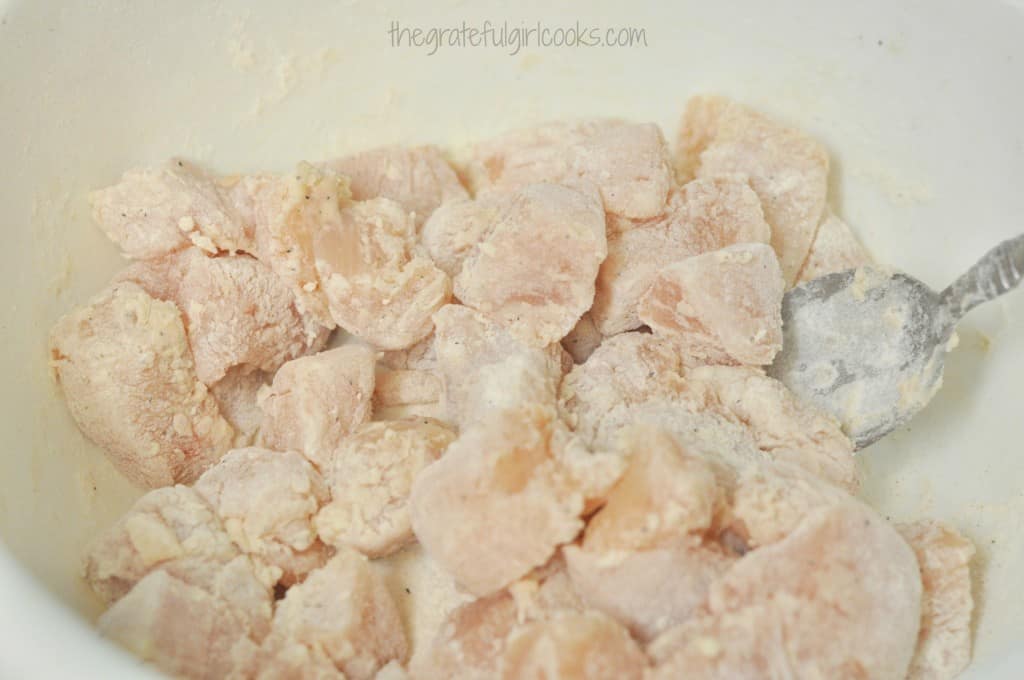 Heat a large non-stick skillet over medium-high heat. Drizzle a generous amount of canola or vegetable oil (approx. 3-4 Tablespoons) on bottom of skillet. Once the oil and skillet are really hot (but not smoking!), add the chicken pieces. Chicken should sizzle when it hits the skillet!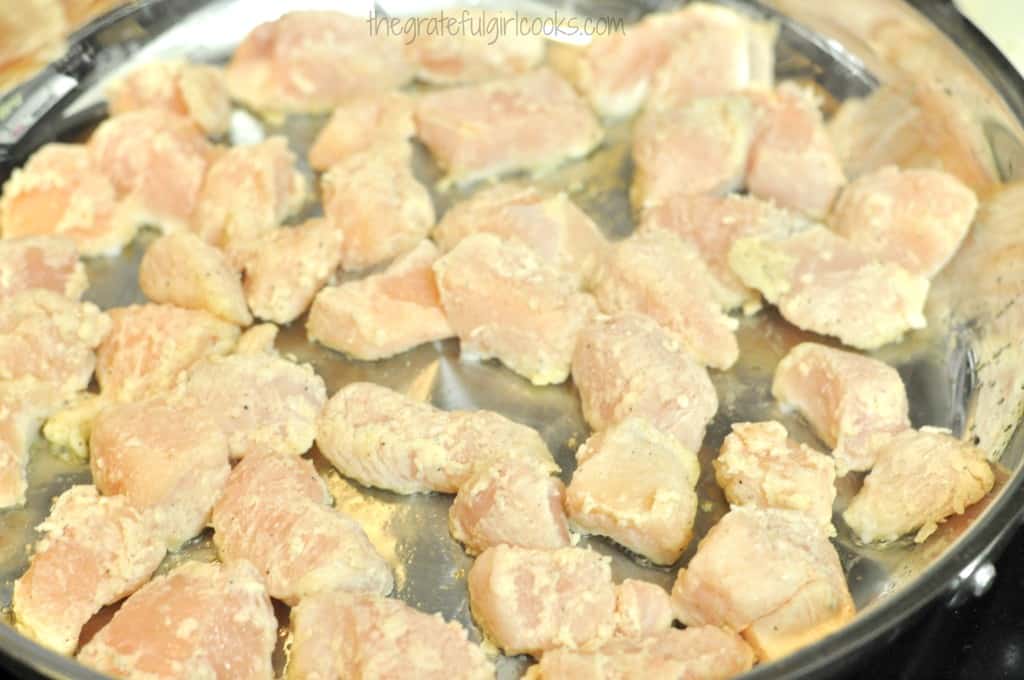 Cook (without moving chicken) for about 2-3 minutes, then turn chicken to other side and cook for another couple minutes. Chicken pieces should be light golden brown on all sides.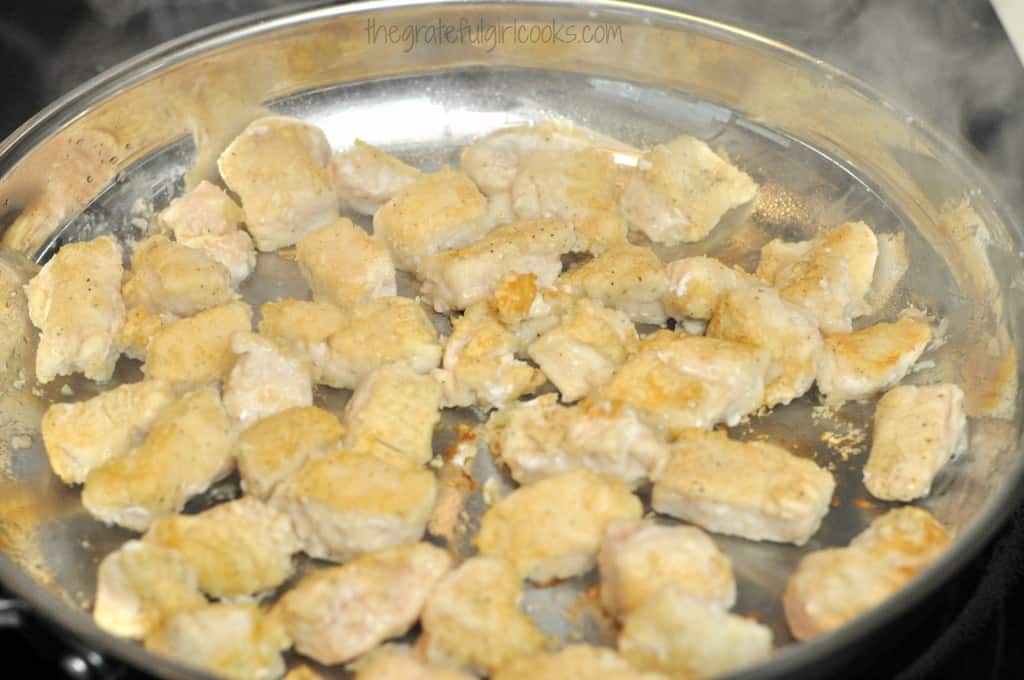 Pour the sauce over the chicken. Stir gently to combine. Reduce heat to Medium-Low.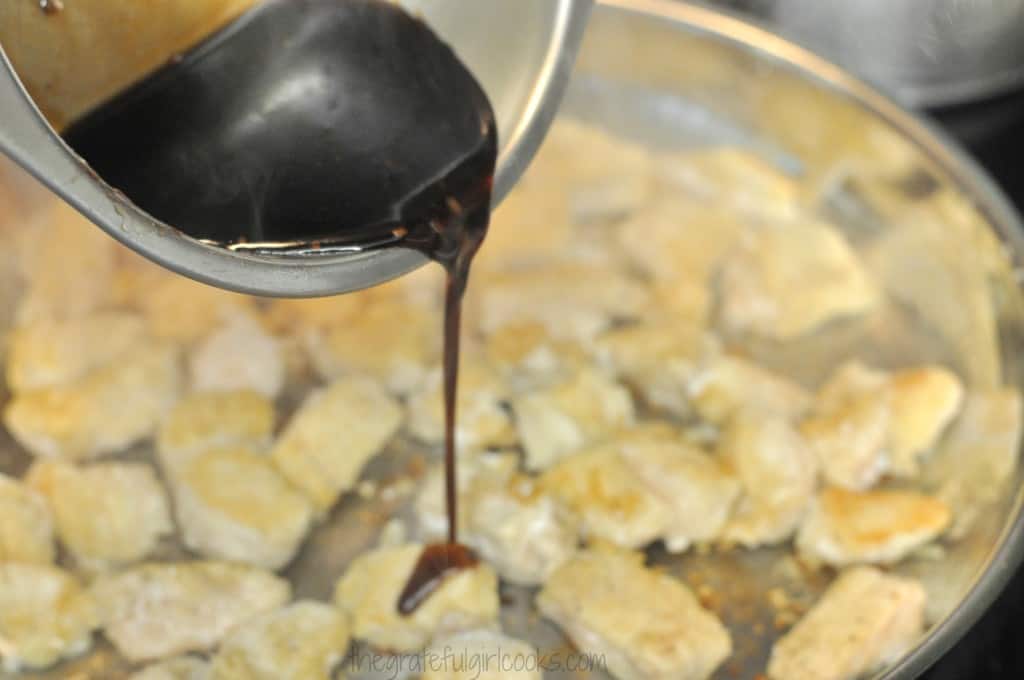 Cook for 2-3 minutes, stirring occasionally, until chicken is cooked all the way through.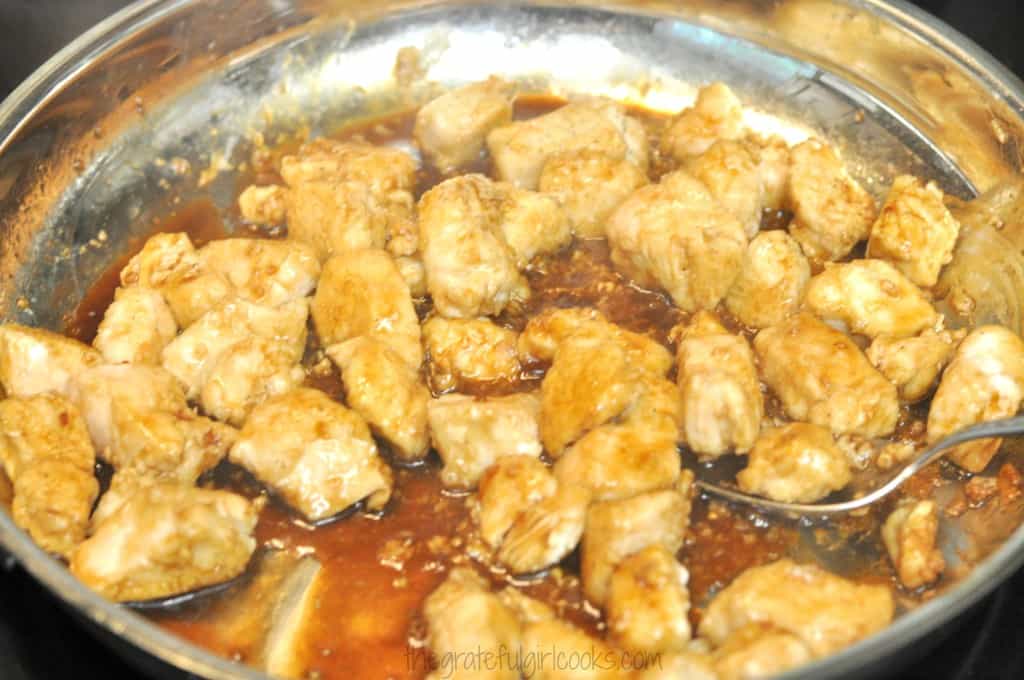 Add the cashews, and stir gently to combine sauce, chicken, and cashews. Remove from heat.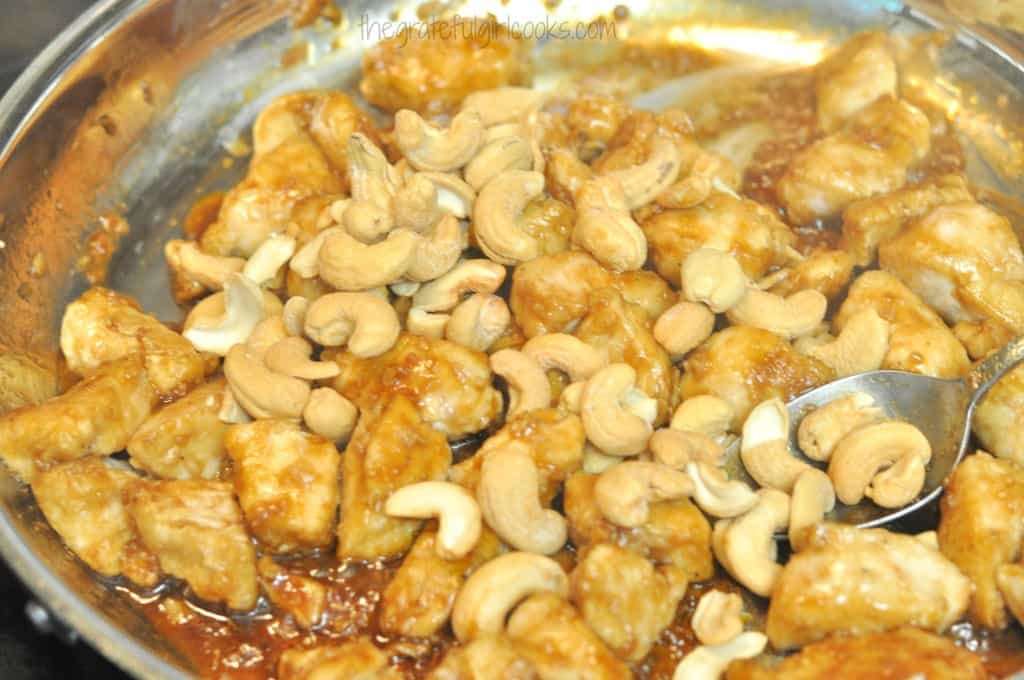 Serve the cashew chicken with a garnish of sliced green onions (if desired), and serve over a bed of rice!  That's it! This meal is so delicious, and since it only takes under 20 minutes to have it on the table… who needs take-out?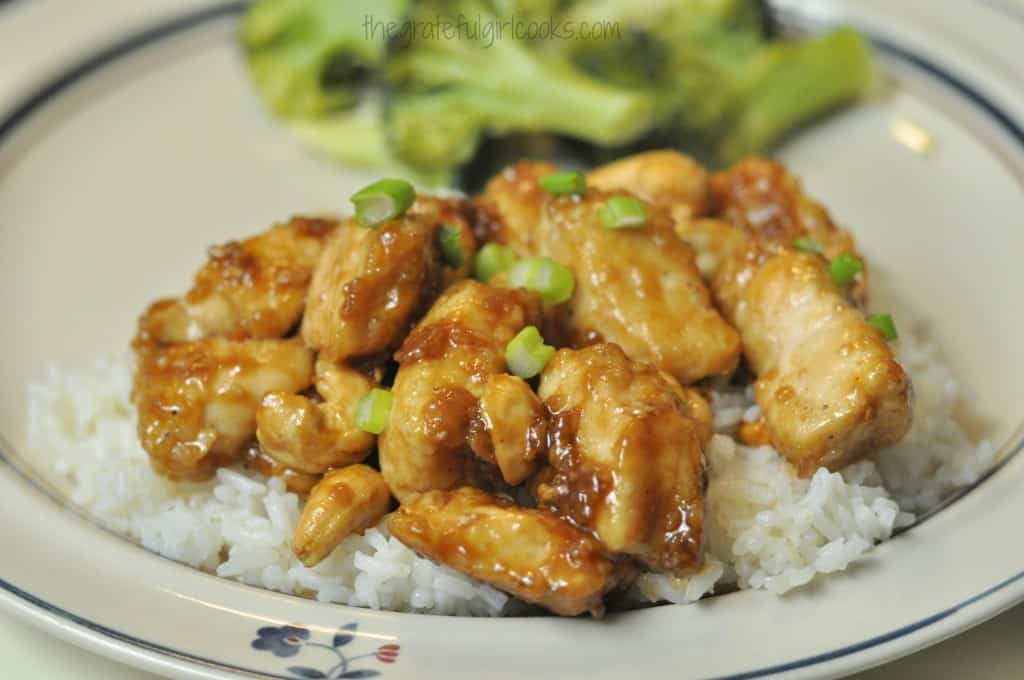 I hope you will consider trying this easy recipe for cashew chicken. It truly is fantastic. Have a great day, friends.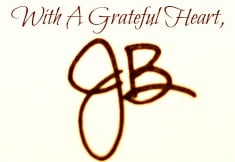 Recipe Source: http://www.ohsweetbasil.com/quick-and-easy-cashew-chicken-recipe.html

Save