Years and years ago, both of my parents were members of Weight Watchers. My mom found a recipe in their membership book for an Easy & Healthy Veggie Soup that they loved, and she shared it with me.
My Mom loved to cook this soup, and have it around for a quick lunch or dinner because not only was it delicious.  She tweaked the original recipe a bit, but loved that it was extremely low in calories and fat, but high in fiber, to keep them both feeling full while dieting.
For years now I have been making this soup whether I've been dieting or not dieting… just because I LOVE IT! It's very easy to make, ridiculously LOW in calories, and frankly, with the seasonings in it, tastes like a wonderful Italian-flavored soup. It's wonderful (whether you're on a diet or not) and DELICIOUS!!! Just like my Mom did, I have found it to be a hearty soup (filled with carrots, onions, beans, cabbage, and zucchini), that I love to have extra of in my refrigerator, for a quick lunch or dinner meal. The picture (above) is from the time I made this soup for her, when I was home visiting… kind of a "full-circle" kind of thing!
Hope you enjoy making and eating this delicious healthy soup, too!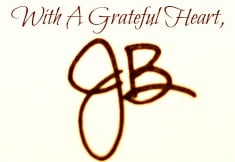 Recipe slightly adapted from: Weight Watcher membership booklet from years ago.

Save