Ever eaten a Fully Stuffed Calzone? Here's a great recipe for a baked "Italian hand pie", filled with Italian sausage, pepperoni, green pepper, mushrooms, mozzarella cheese, etc.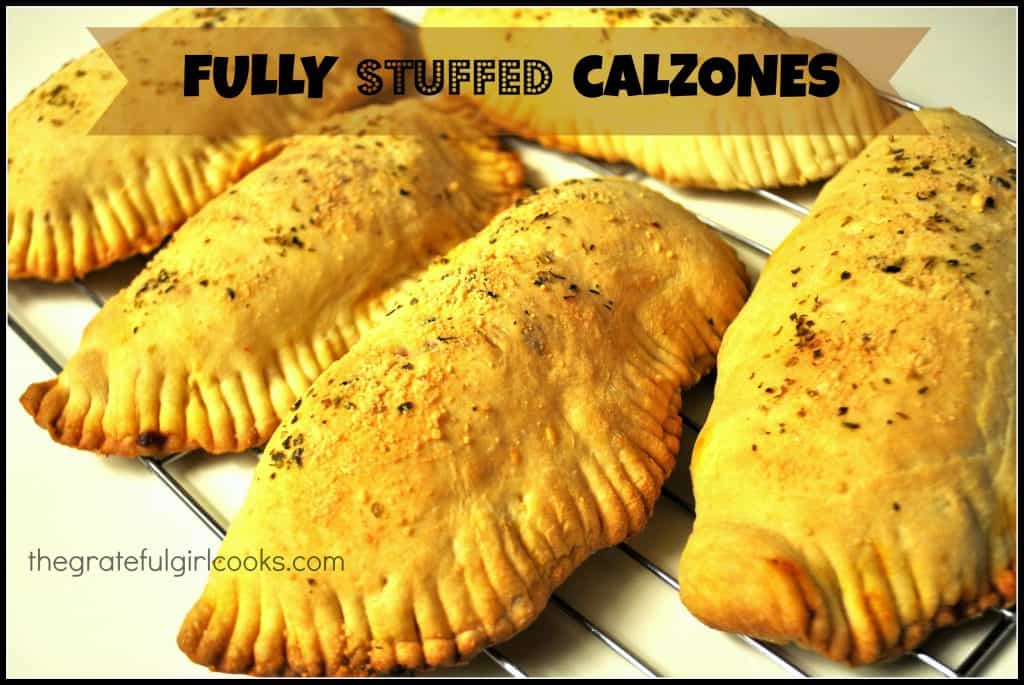 Maybe you're saying, "Ever EATEN a calzone? I don't even know WHAT a calzone is!" Webster's Dictionary offers this definition of a calzone: "a food originally from Italy that consists of baked or fried dough folded over and filled with tomato sauce, cheese, etc." Ugh…okay, if you know what etc. means. MY definition is: a baked pizza dough "handpie", filled with all my favorite pizza toppings!
A year or two ago I made some pizza dough (thinking I would throw together a pizza for dinner). Once the dough was prepared, I decided to switch it up and try my hand at creating a calzone, without using a recipe. So I just gathered up the stuff I love on a great pizza, prepared it, made 6 pizza dough balls, rolled them out, put the filling inside, sealed them up, and put them in the oven and crossed my fingers. Boy, was I surprised at how great looking they turned out and once I tasted it, I was amazed at how delicious they were. Who knew? So that's my story of creating these…and now YOU know. P.S. You can either crimp the edges with a fork, or roll the edges like shown in this photo…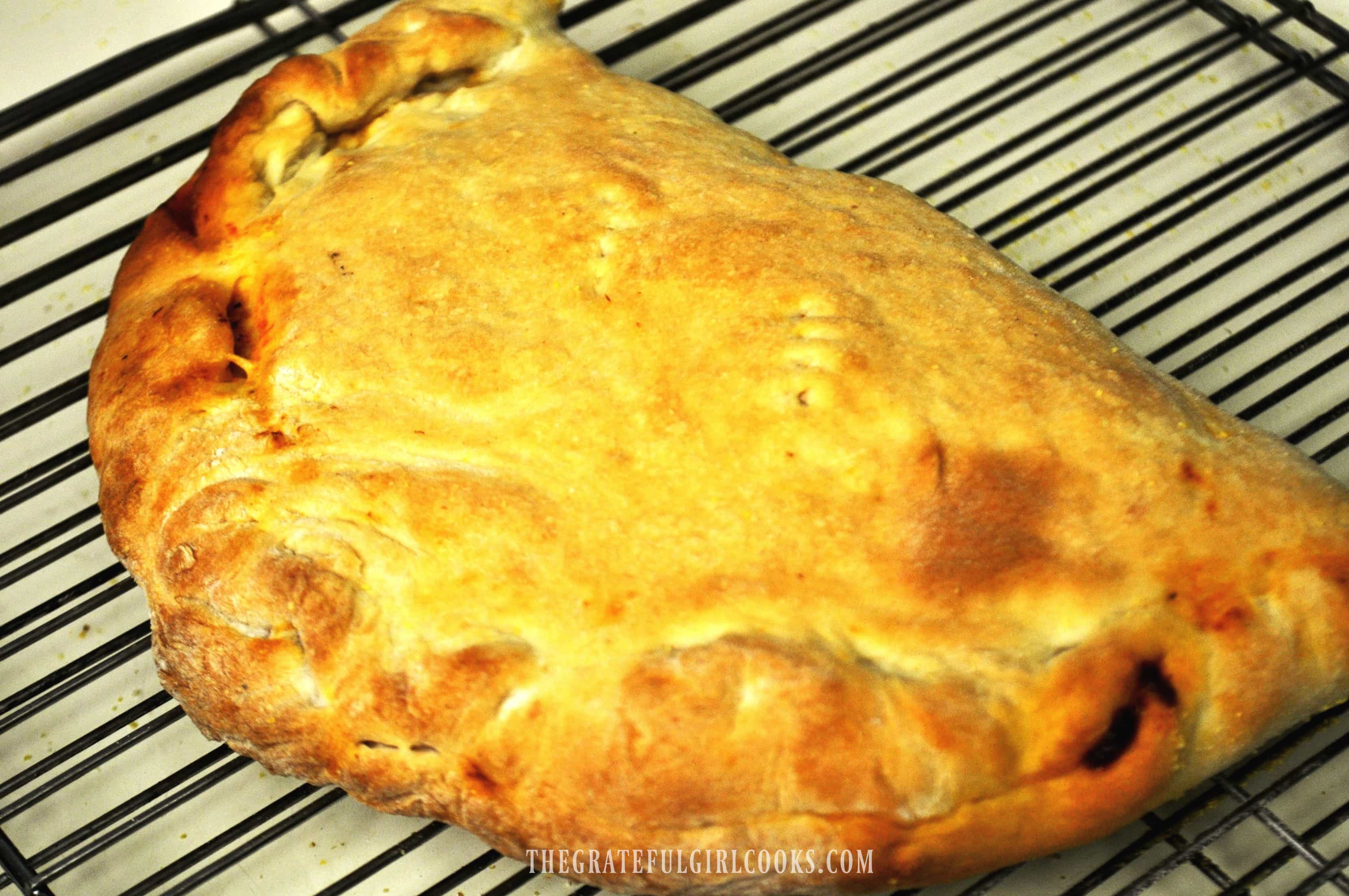 Sorry for the lack of photos for this recipe. I wasn't blogging at the time I made these and was experimenting; I only remembered to take a picture when they were done (and the recipe was a success!). All that said, the directions are pretty simple…I hope you'll give these a try!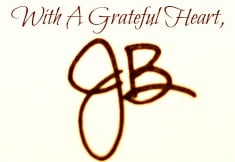 Dough Recipe Source: The Oster Deluxe Bread And Dough Maker Owner's Handbook (c. 1994 Sunbeam-Oster Household Products) Calzone Filling Source: My brain.



Here's one more to pin on your Pinterest boards!

Save
Save
Save
Save