Need a little holiday inspiration? How about serving these delicious and festive looking Gingerbread Muffins for breakfast during the holidays? They are quick AND easy to make!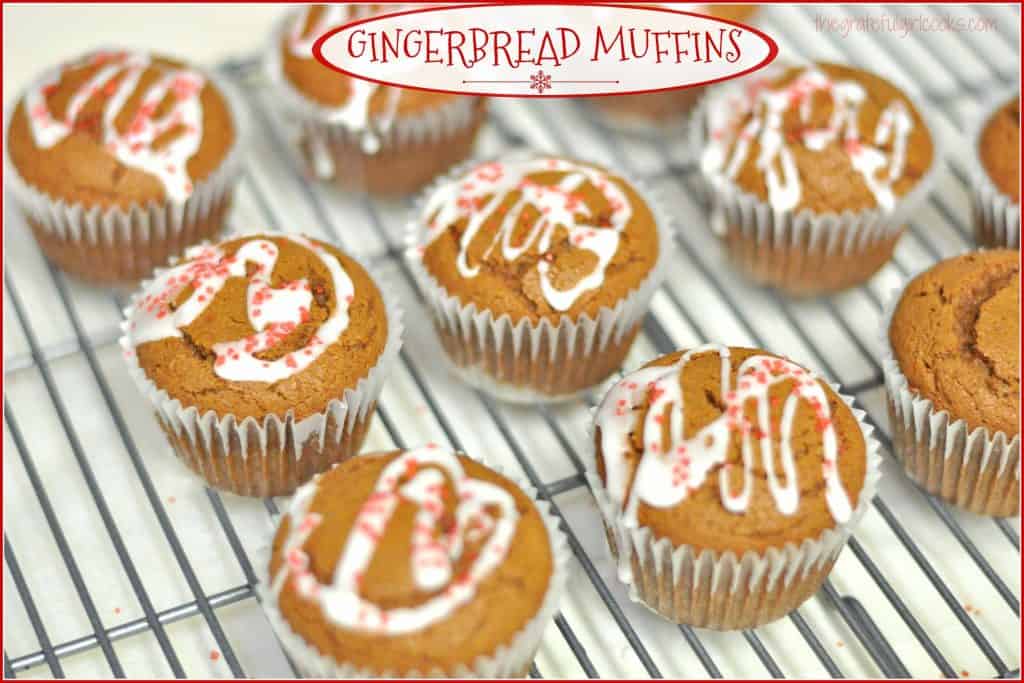 I found the recipe in a cookbook that my friend Debbie gave me several years ago. I was browsing through the cookbook getting recipe ideas, but when I saw how easy these muffins were to make, I ran downstairs and whipped some up for our breakfast!  They tasted fantastic (I think my hubby ate THREE of them- they were that good!
The recipe is absolutely simple to make. If you can stir and pour batter into muffin tins, YOU can make these!!! The muffins have a wonderful gingerbread flavor and have a nice "rise" to them. Here's how you make them:
Preheat oven to 400 degrees, and prepare 12 cup standard sized muffin tin by spraying the bottom only, OR by placing paper baking cups into each muffin cup.  Beat together brown sugar, molasses, milk, oil and one egg in a large bowl. You can easily use a spoon for this.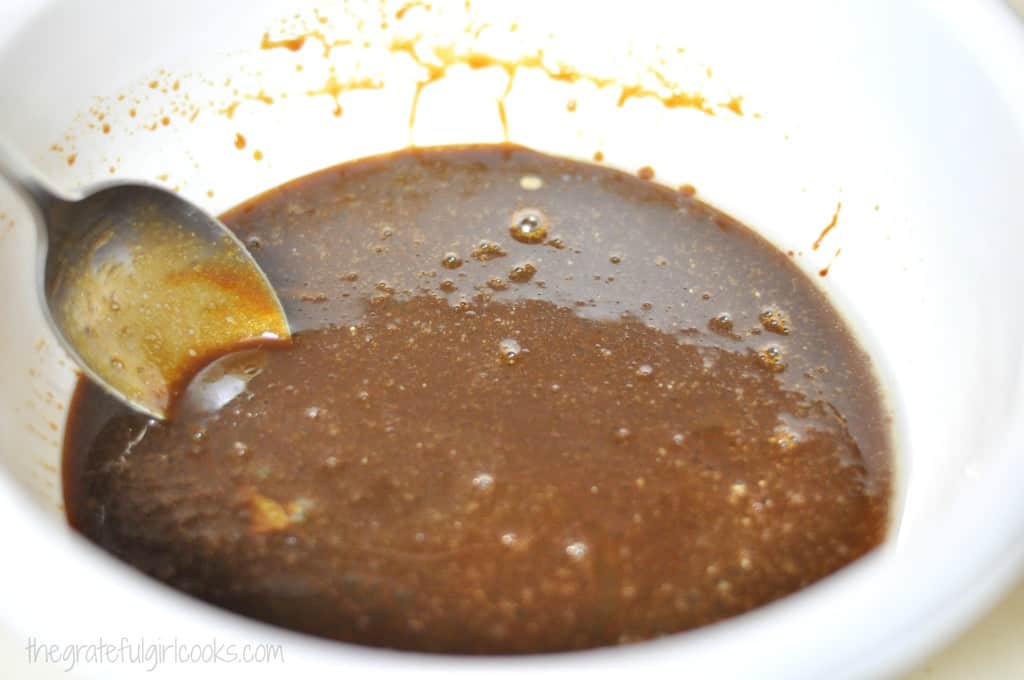 Add remaining ingredients (flour, baking powder, ginger, salt, baking soda, cinnamon and ground allspice to the batter. Stir to mix ingredients only until flour is incorporated and moistened. Do not over stir.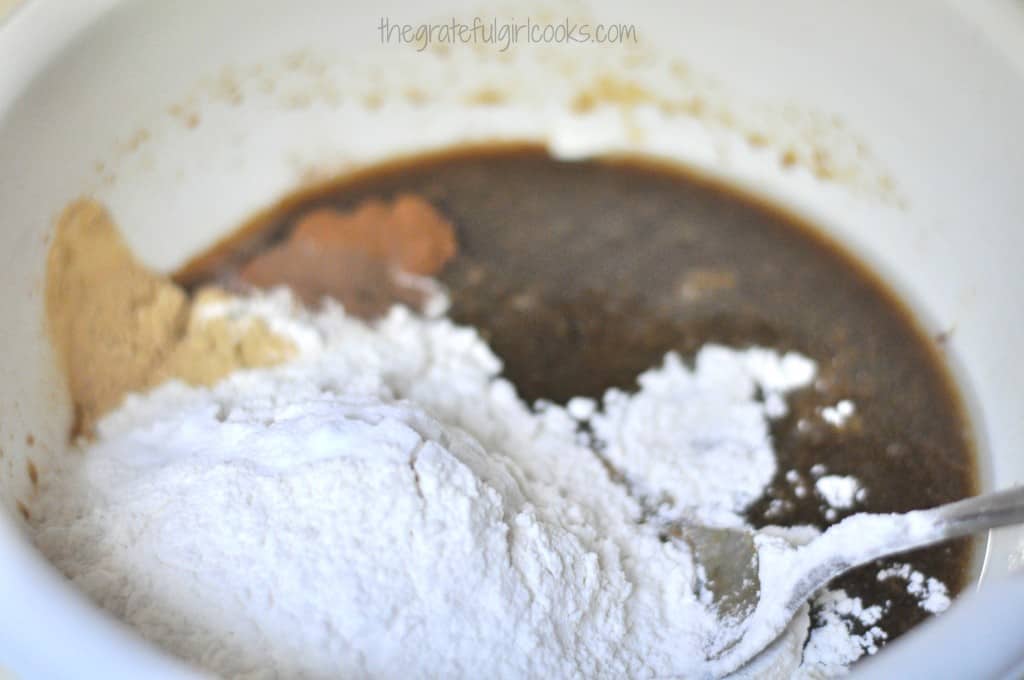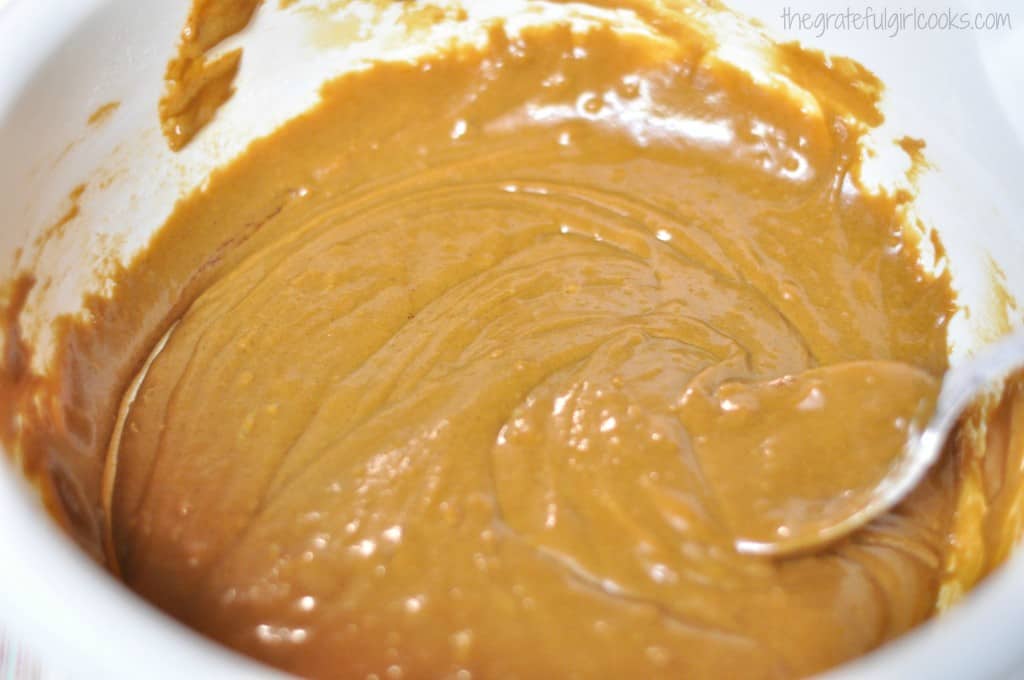 Spoon batter evenly into prepared muffin cups. Each one should only be filled HALF full.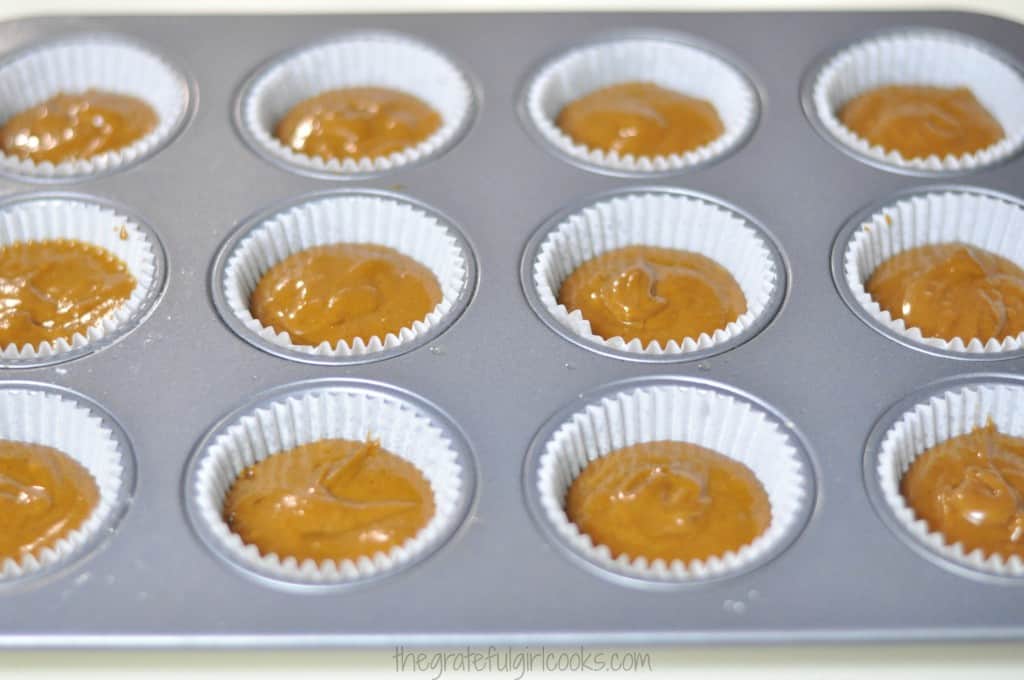 Bake muffins at 400 degrees for 18-20 minutes, or until a toothpick inserted into the center of a muffin comes out clean. Check muffins at 18 minutes. Mine only took 18 minutes, so I was glad I checked them. This is necessary because oven temps. vary quite a bit!  Once done, immediately remove the muffins from the baking pan, and place them on a wire rack to cool.  Once cooled, they are ready to eat… as is, OR you can fancy them up (can't help myself!).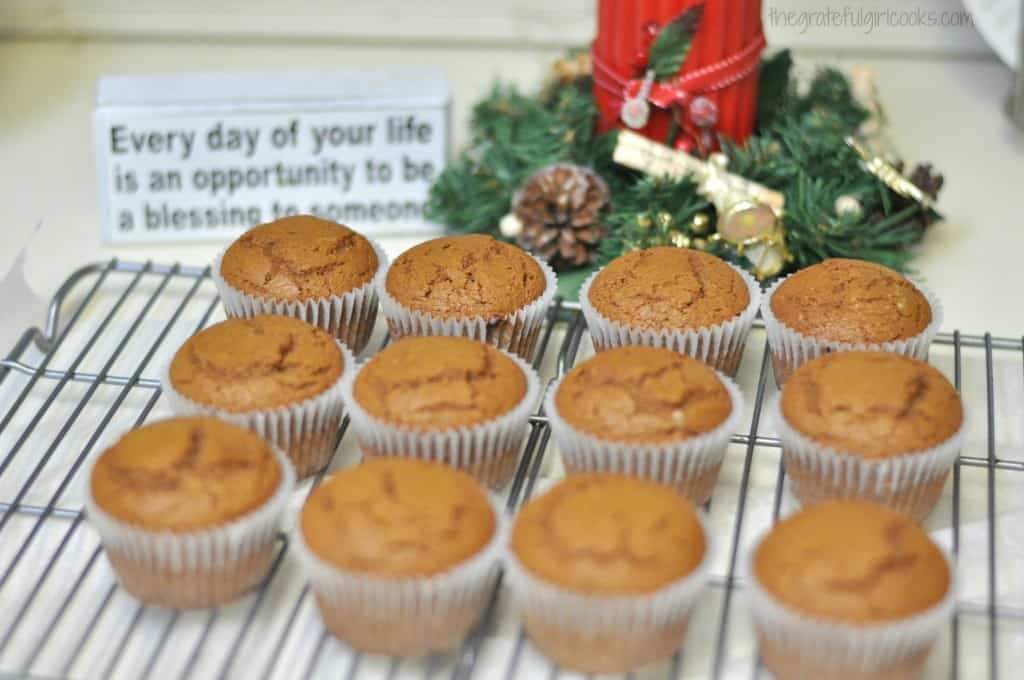 If you want to "fancy them up" a bit, while muffins are cooling off stir together a mixture of powdered sugar, vanilla, and water until the icing is thick enough to drizzle over tops of muffins. I had some red sparkly sugar in my pantry, so I also lightly sprinkled the icing with red sugar after drizzling it on. (Multi-colored sprinkles would add a fun touch, too!).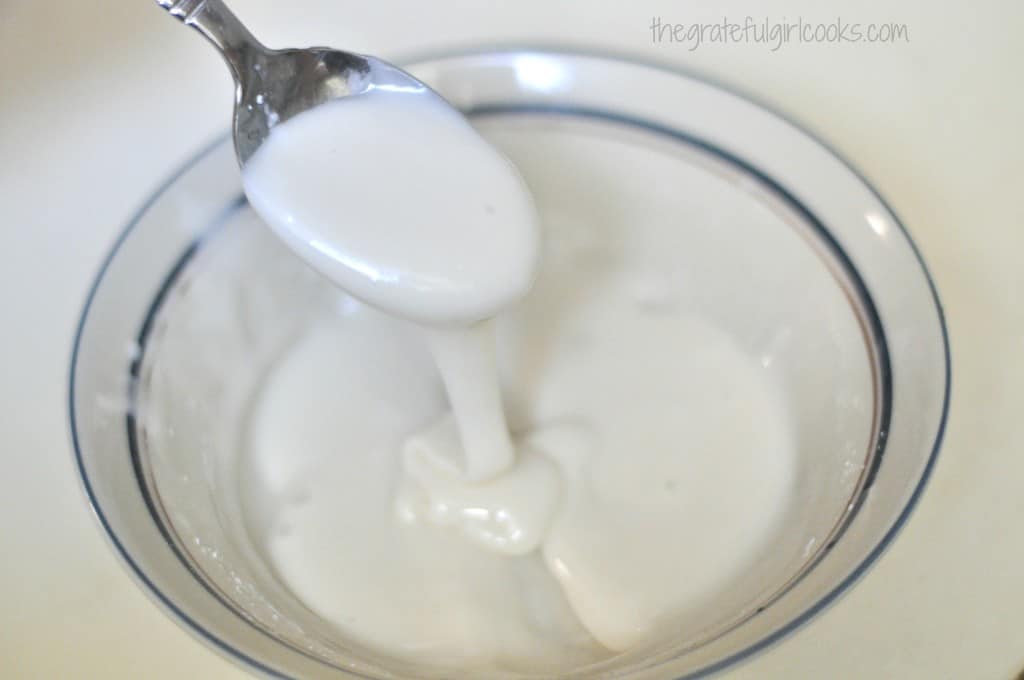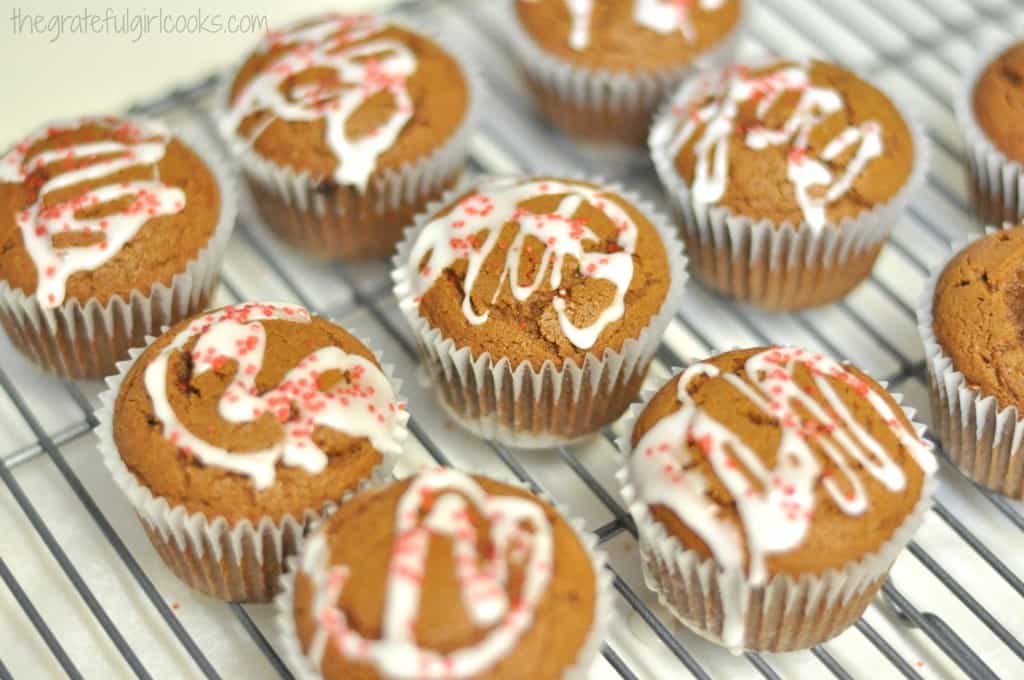 Let the icing firm up just a bit, then the muffins are ready to eat!  Here's a peek at the inside of one before it got gobbled up!  My husband enjoyed his warm muffins with a tiny touch of butter, which he said made them perfect!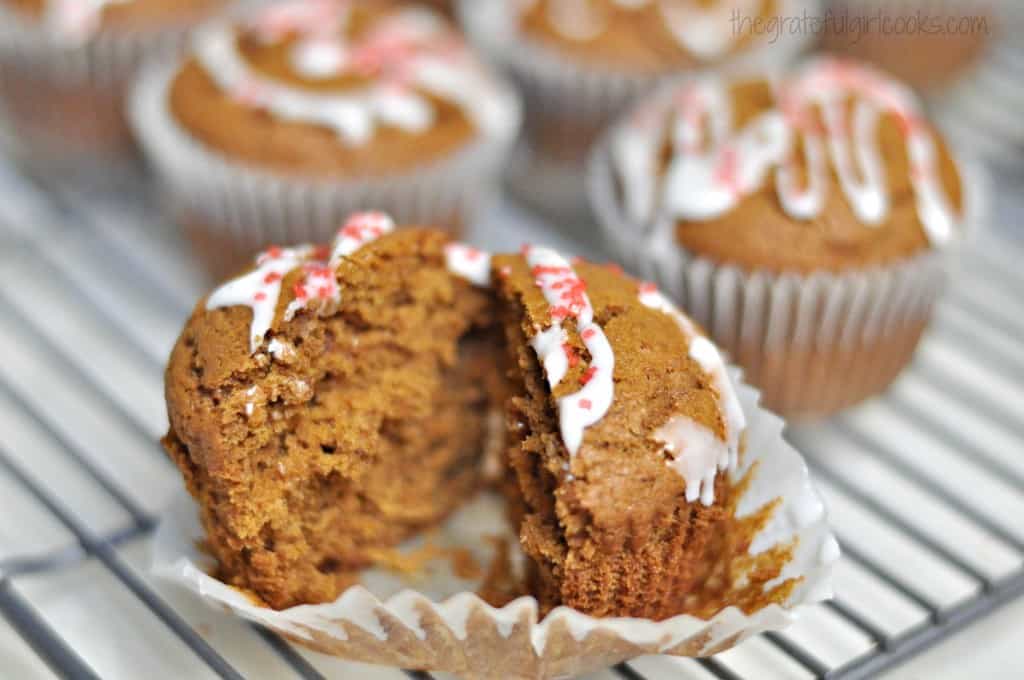 It's such an easy recipe to make… and it was kind of fun to have GINGERBREAD muffins for breakfast, right in the middle of the Christmas holidays!  Hope you enjoy them.  I sincerely hope you are finding JOY in this season. Merry Christmas!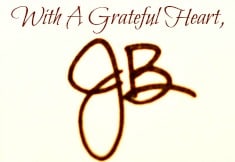 Recipe Adapted From:Recipe Adapted From: The cookbook titled : "Betty Crocker Christmas Cookbook", Page 158, Wiley Publishing, Inc., Copyright 2010, General Mills.

Save
Save
Save
Save
Save
Save
Save
Save
Save
Save
Save
Save
Save