I made Gingerbread Scones recently (trying a new recipe). If you know me, you KNOW I love a good scone. It felt weird… like it "should" be Christmas time when I made them, but it was 90+ degrees outside and the middle of summer! Who cares if it's hot or cold outside… when you've got a tasty scone in one hand and a mug of coffee in the other!!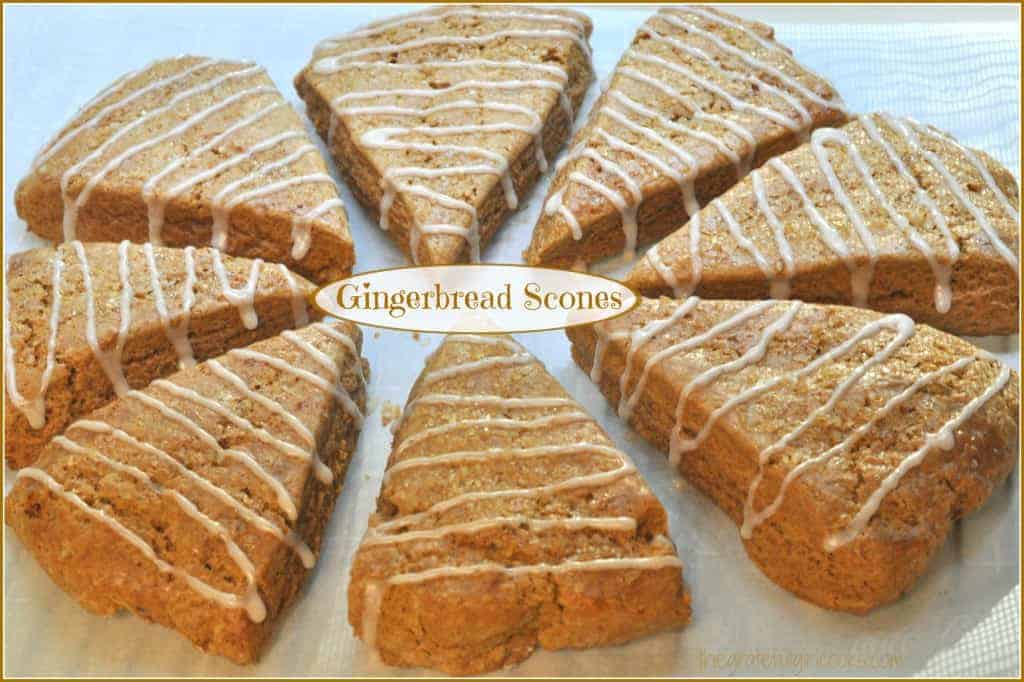 Do YOU enjoy a good scone?  If you like scones (that aren't dry and crumble like sawdust), then I hope you will check out my Recipe Index for other delicious scone recipes… like Cinnamon Chip Scones, Cranberry Orange Scones, and Banana Nut Scones, to name a few.
Here's how to make these:  Place flour, brown sugar, ginger, baking soda, baking powder, salt and cinnamon in mixing bowl. Cut in the COLD butter with a pastry blender (or two forks), until mixture is the size of small peas.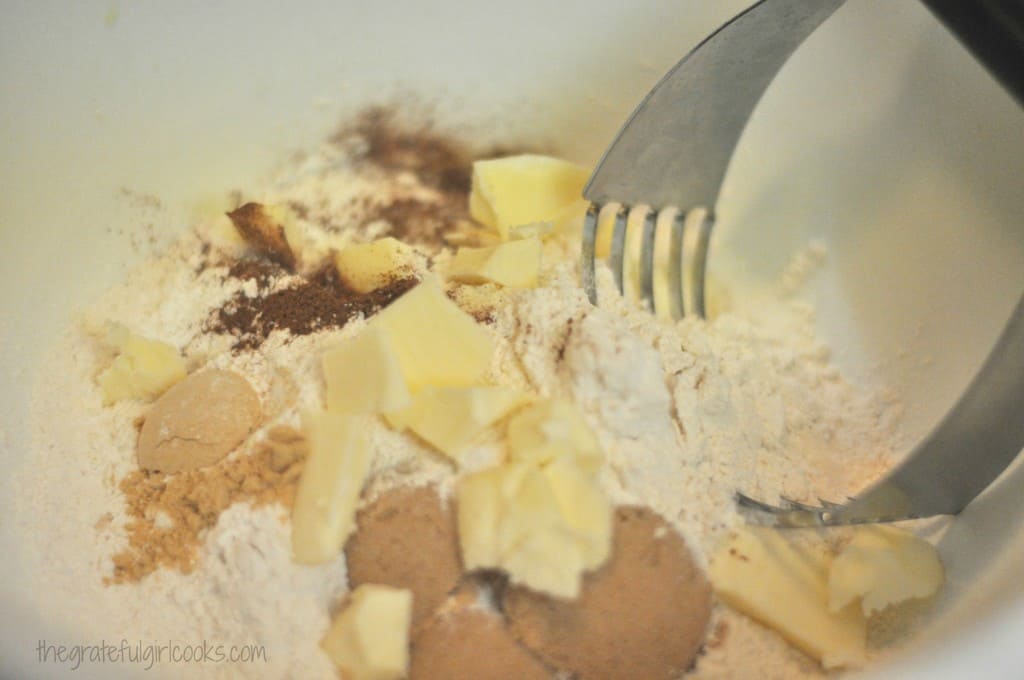 Mix together the molasses, egg yolk, and milk in a small bowl, until combined.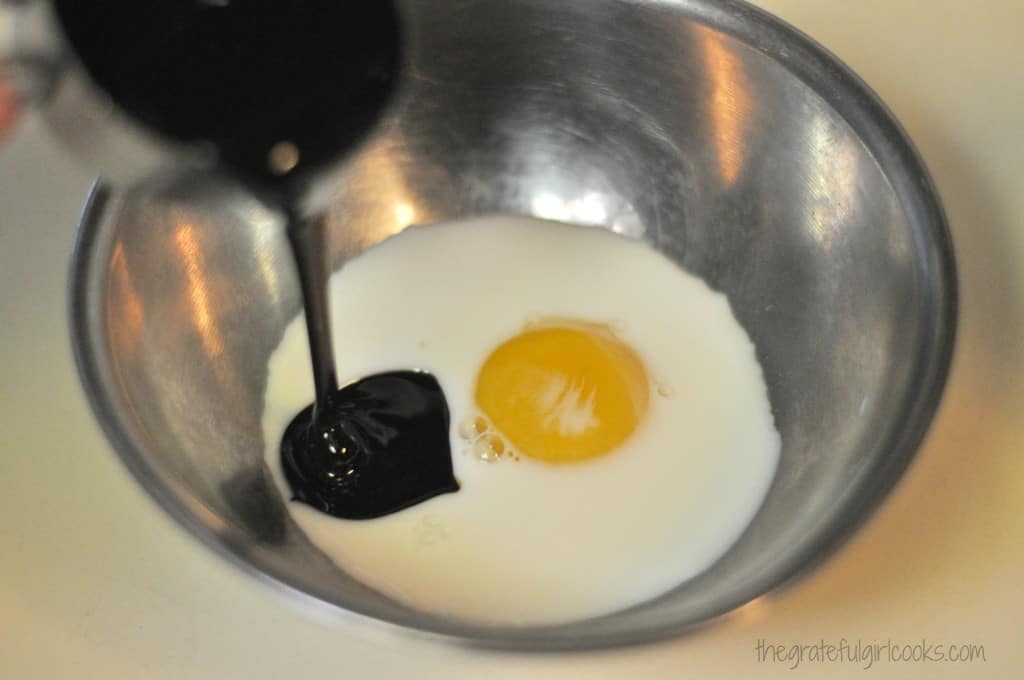 Pour the molasses mixture into the flour mixture. Stir until dough is moistened and has come together.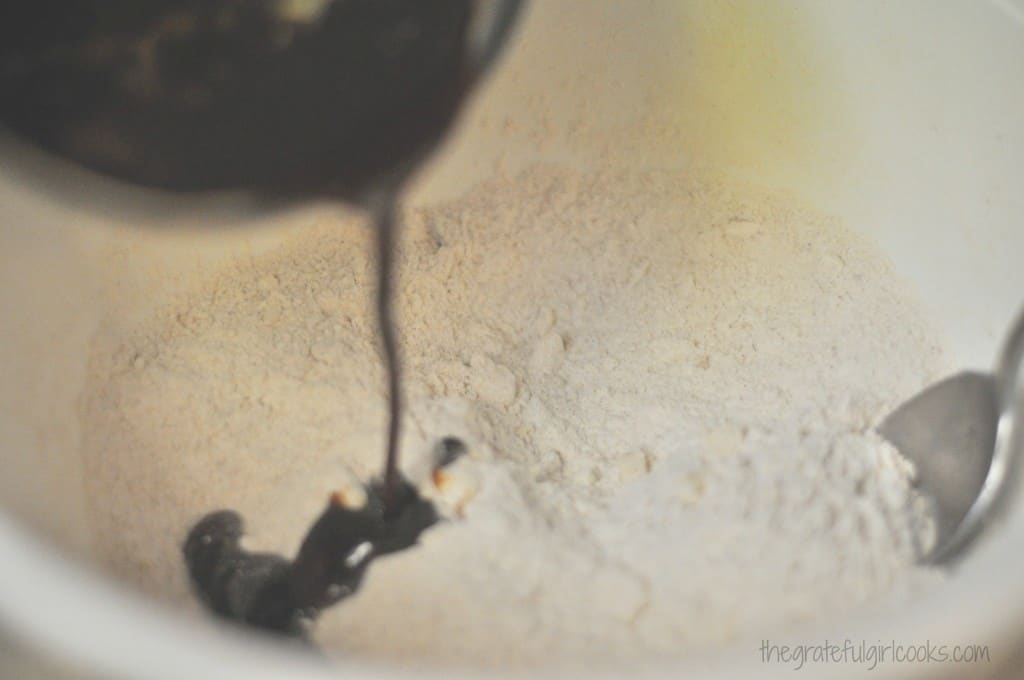 The mixture will be slightly crumbly. Place the dough onto a lightly floured work surface. Knead the dough 6-7 times, incorporating the crumbles into dough, and it forms a solid ball.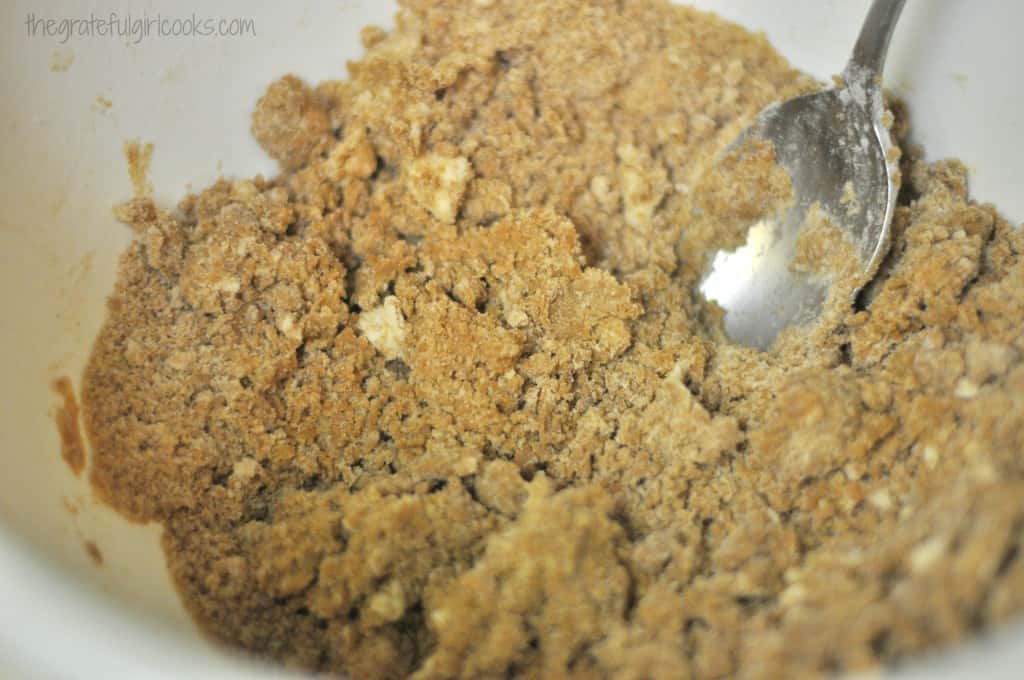 Pat or roll the dough ball out into an 8 inch circle, then slice evenly into 8 pieces.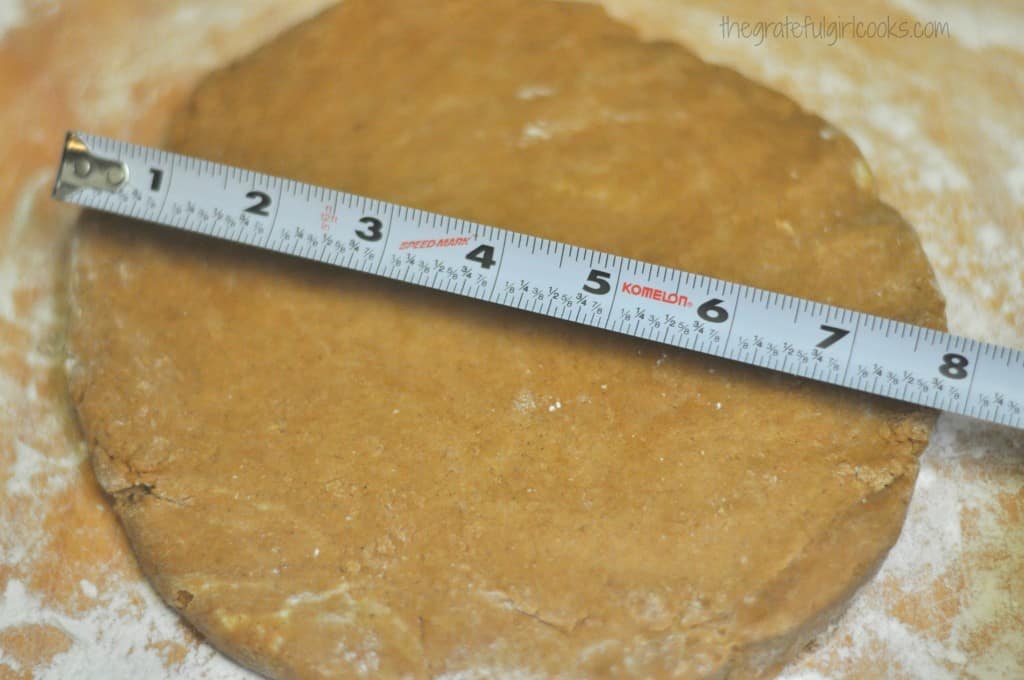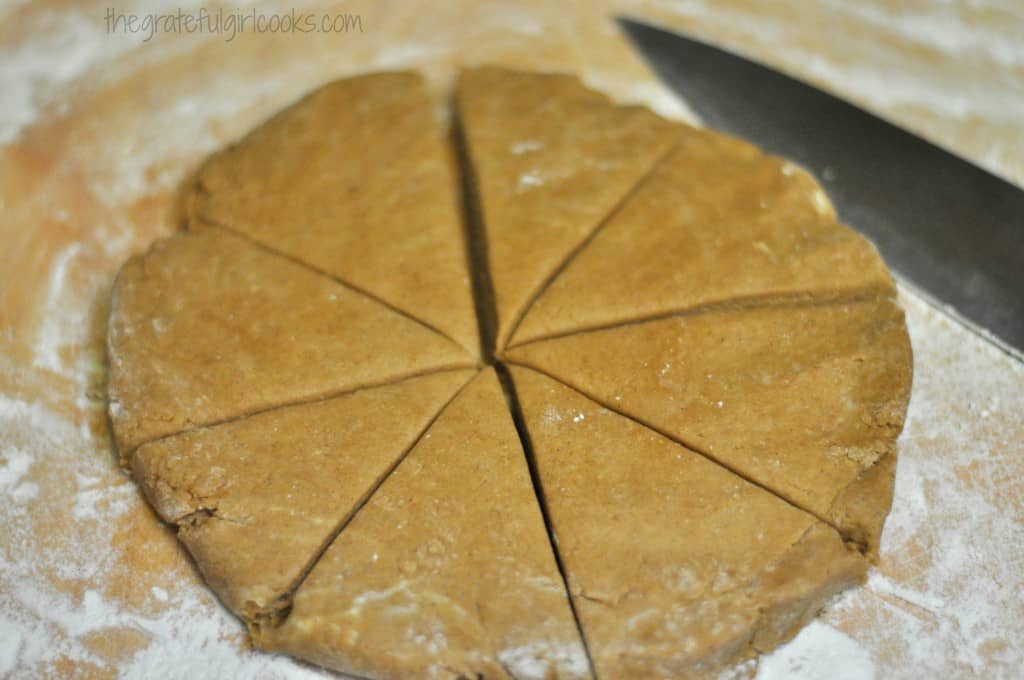 Put the scones onto a parchment paper lined baking sheet; keep them about an inch apart from each other. Whisk an egg white until it becomes frothy. Using a pastry brush, evenly brush the egg white over the top of each scone wedge. Sprinkle the top of each scone with coarse sugar (I used raw sugar).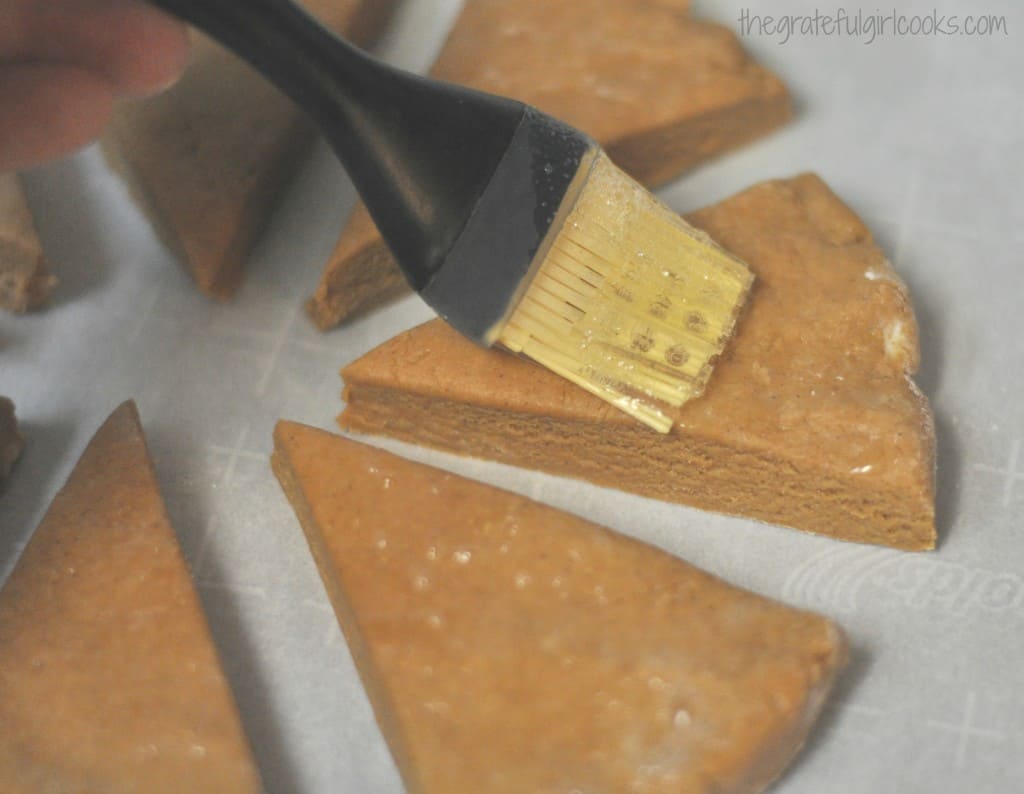 Bake scones in a preheated 400 degree oven for 12-15 minutes. (I found mine took the entire 15 minutes to turn golden brown). When done, remove baking sheet from oven. Transfer the scones to a wire rack (including the parchment paper). Let cool.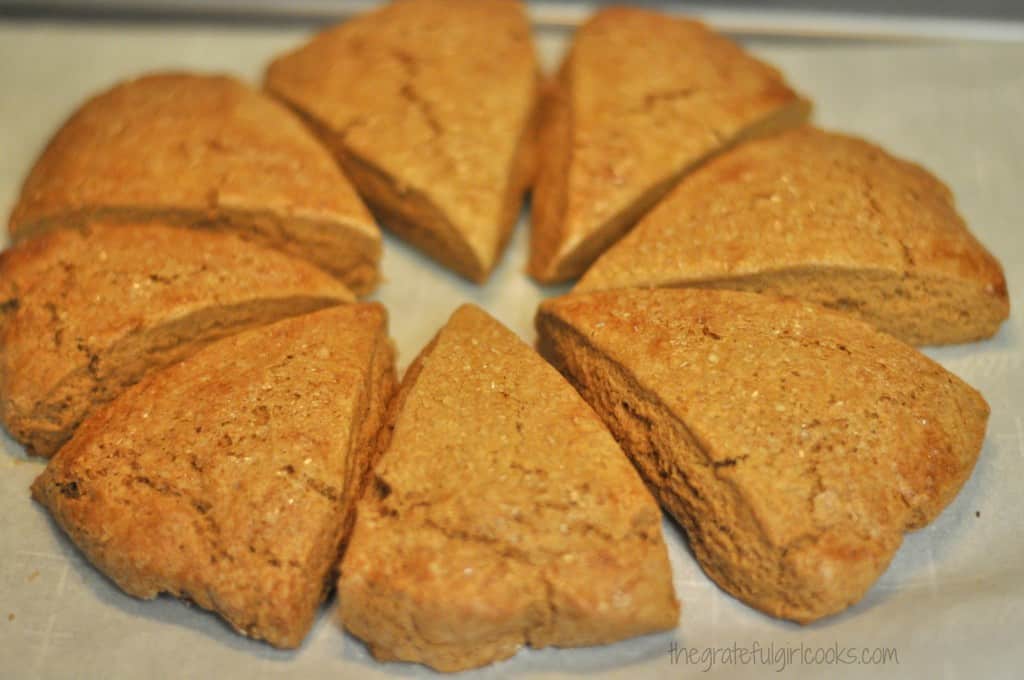 I moved mine near our open kitchen window to cool in the morning air. See the raw sugar glistening on the top of the scones?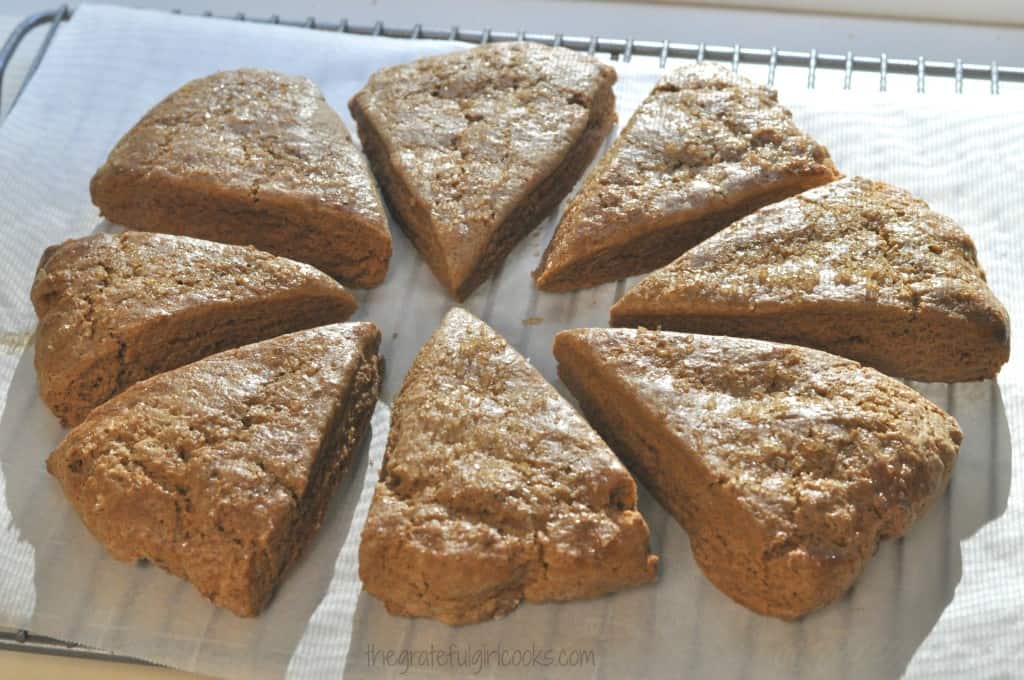 It's not necessary to garnish the scones once they've cooled off, but I wanted to add a bit of pretty icing to each one to make them look even better!  I mixed up powdered sugar, water, and a bit of cinnamon into a glaze-like consistency, poured it into a squeeze bottle (you can also use a resealable bag, then snip a little corner off the bottom) and decorated the scones.

Let the glaze firm up just a bit, and they're all done! Ready to eat… now where's my huge mug of coffee?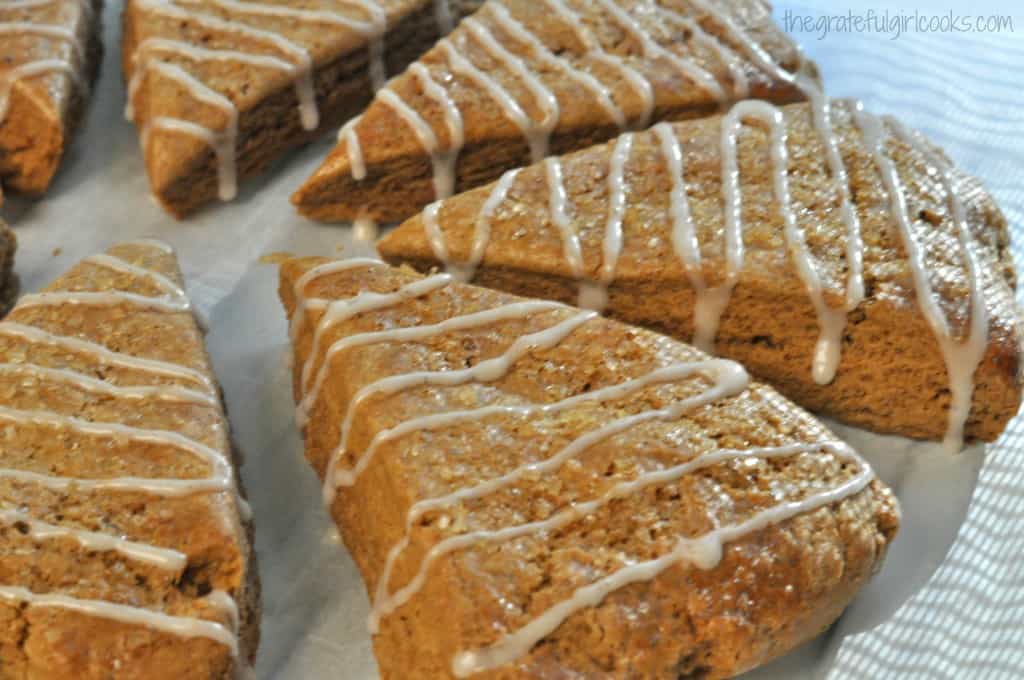 Hope you will consider trying this recipe! It certainly doesn't have to be the Holiday season to enjoy a good scone now, does it?  Have a fantastic day!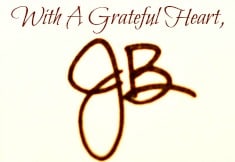 Recipe source: http://heritageschoolhouse.blogspot.com/2009/11/gingerbread-scones-8-servings-2-cups.html

Save
Save