Do you like Bleu Cheese Dressing? We sure do. A couple of months ago I made this recipe for Homemade Bleu Cheese Dressing for the very first time. It was so simple to make… and it tasted terrific, so I thought I would share the "how to's" with you today!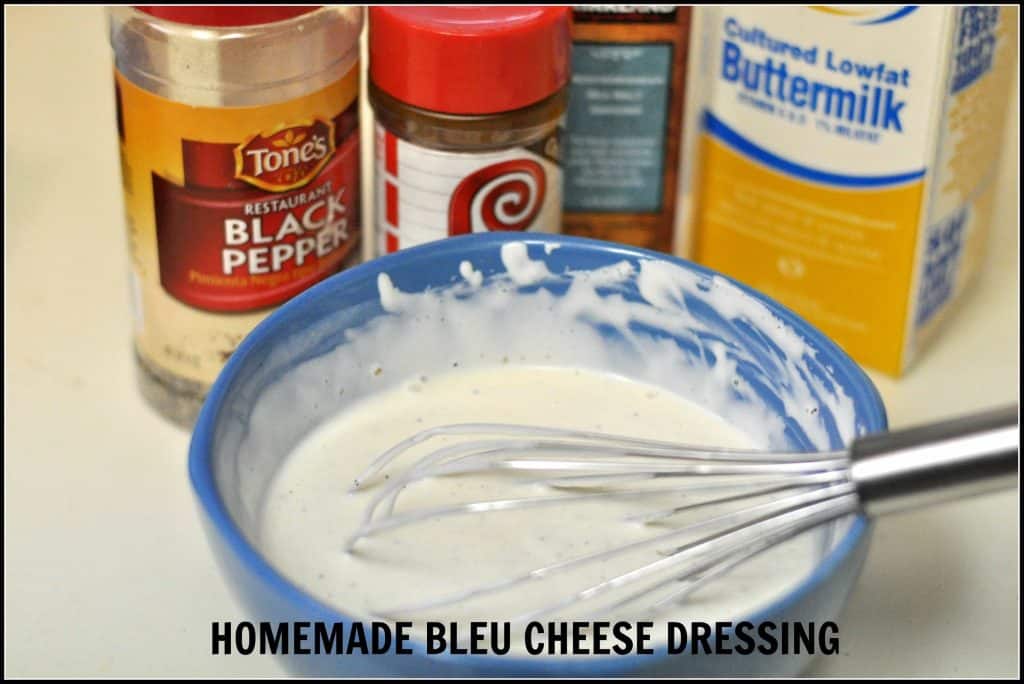 I don't know about you, but I am always glad to be able to make something delicious from scratch, and not be as dependent on "having" to go to the store to buy a pre-processed item. I really do like knowing exactly what is in my salad dressing, for example.I used the dressing to serve with a BLT Wedge Salad that I made for my husband and myself (which if I may say so myself… is an amazing tasting salad!).
You will want to make up this salad dressing a few hours before you want to serve it, so the flavors have time to fully develop in the refrigerator. The BLT Wedge Salad was so good (and so was this dressing), we actually had it a couple nights in a row. I then used the dressing for several other mixed green salads in the coming week, so this one batch totally "went the distance" for us! If you like bleu cheese dressing like we do (I think LOVE is a better word here), then you will like this easy to prepare recipe. Here's what I did:
In a medium sized-bowl, whisk together mayonnaise, sour cream, buttermilk, Worcestershire sauce, minced garlic, and seasoning salt. Season with salt and pepper. (see how easy???)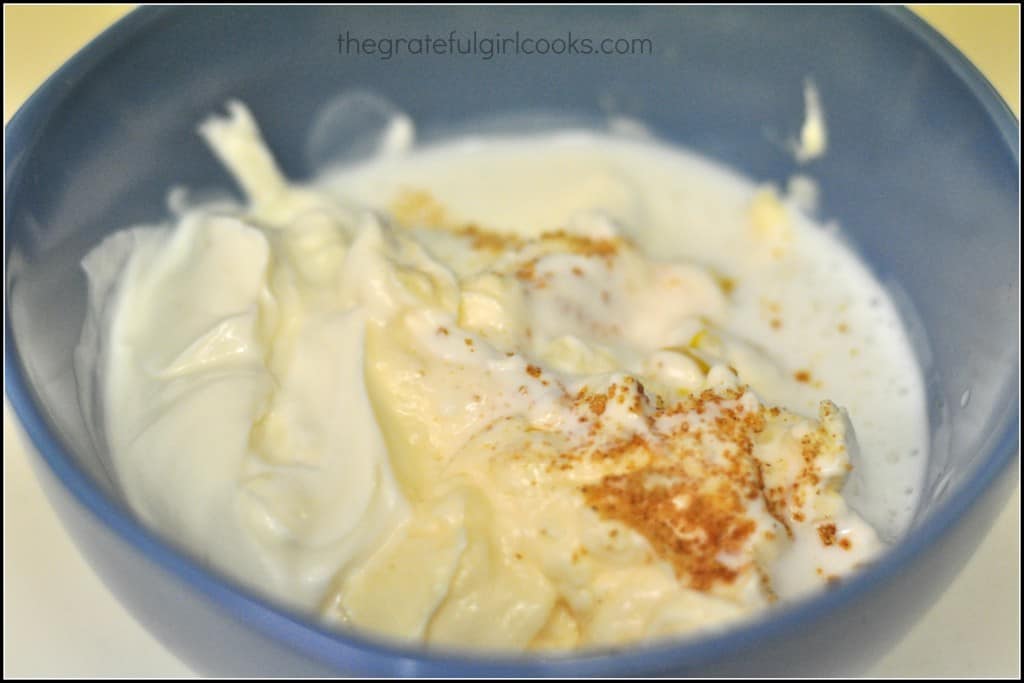 It will look like this:

Gently fold in the bleu cheese crumbles, and stir to combine. You want those nice little pieces of bleu cheese to stay intact, so don't obliterate them. Be gentle. Thank You.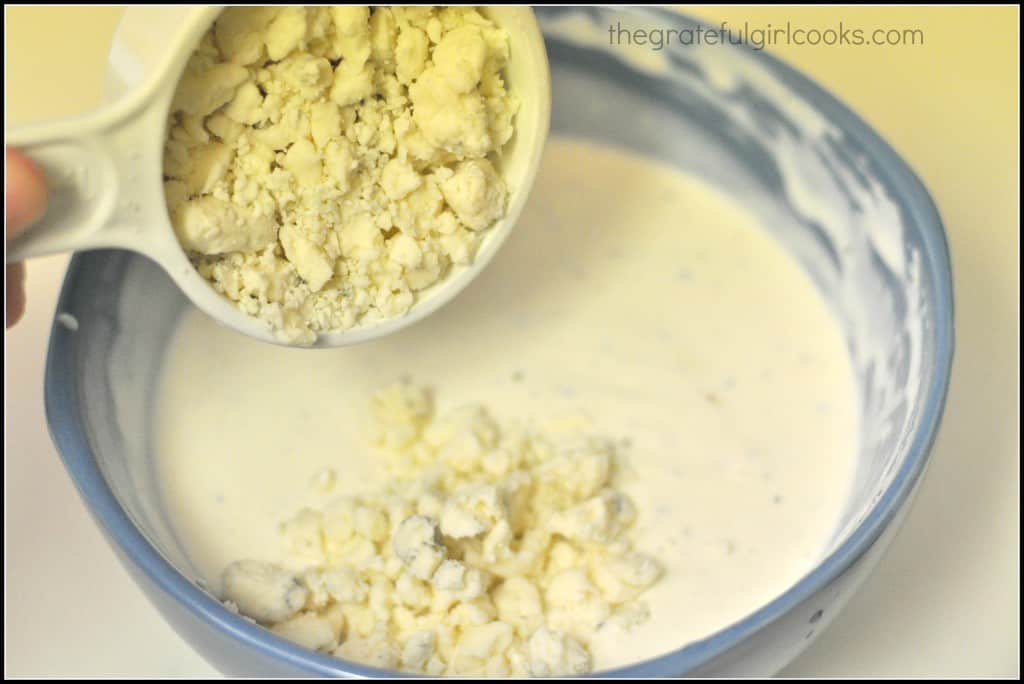 Cover dressing with plastic wrap and refrigerate for a few hours so the flavors can fully develop. Once cold, I transferred the salad dressing to an empty bottle (for easy pouring). When ready to serve, pour over the green salad of your choice, and enjoy!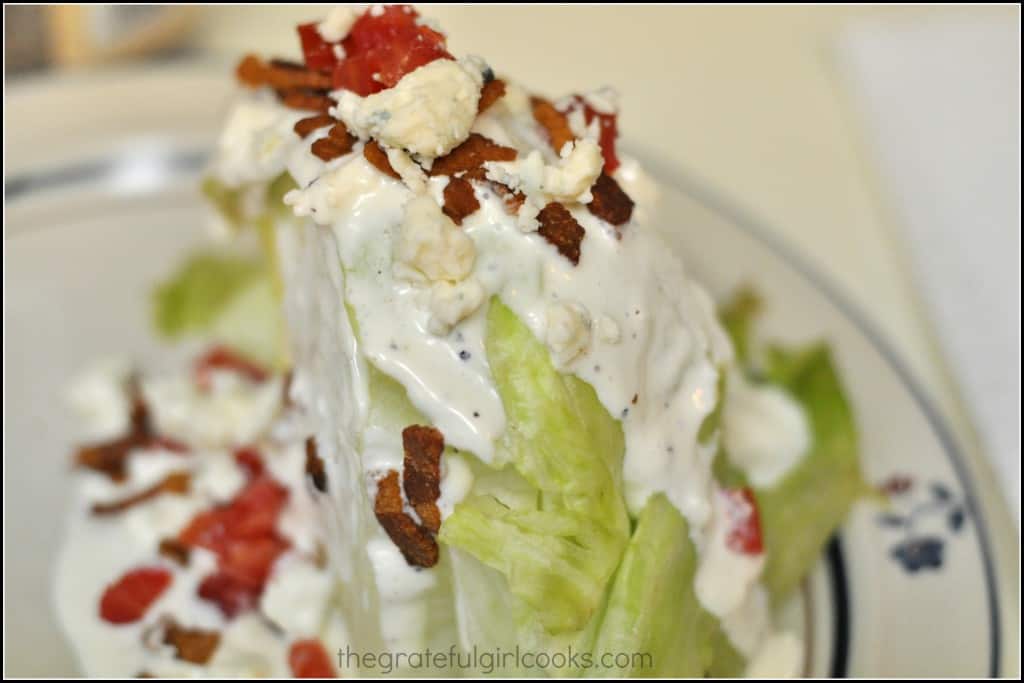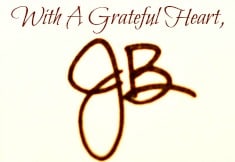 Recipe Source: http://pattycakescooking.blogspot.com.au/2012/01/mortons-steak-house-iceberg-blue-cheese.html

Save
Save
Save