Yesterday morning I made homemade blueberry pancakes for my husband and I for breakfast. Um…yeah. They were FANTASTIC!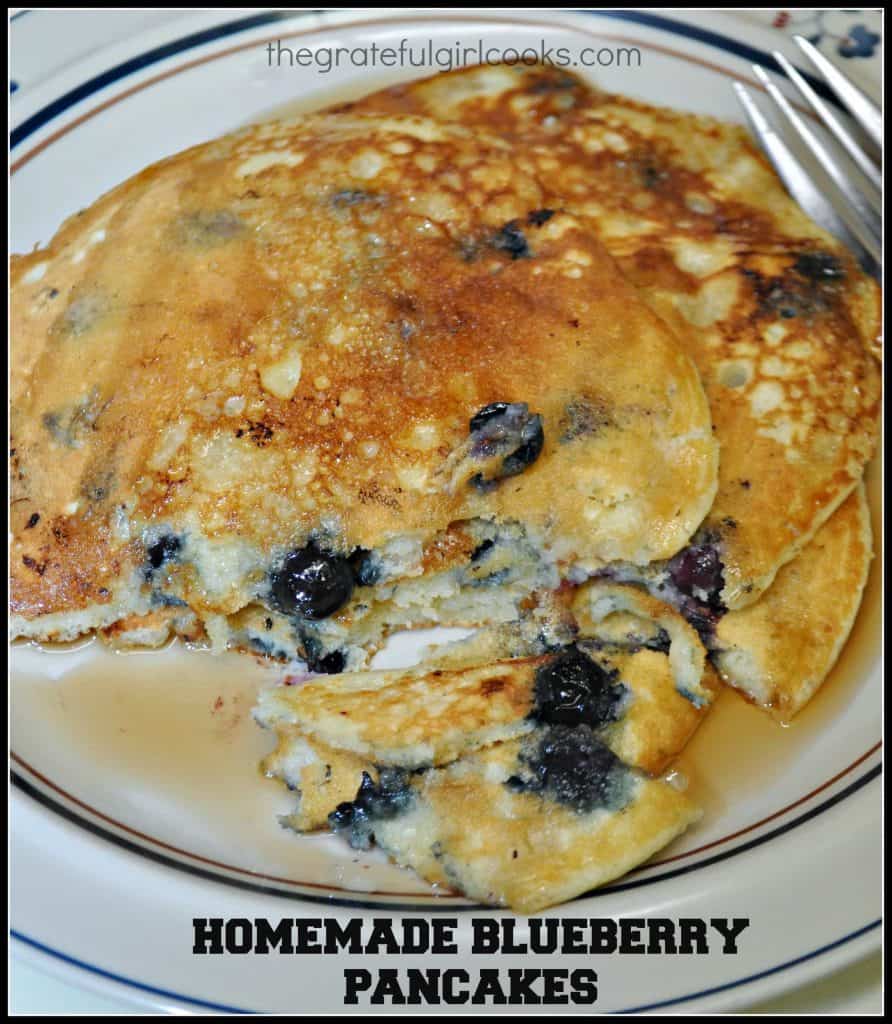 Blueberry pancakes. From scratch. Real handpicked blueberries. And oh, my goodness…they were so good! I picked 15 pounds of blueberries last summer and froze a bunch of them, so all I had to do was grab some out of our freezer and once again, enjoy the fruits of my labor (picking them in the hot Oregon sunshine last summer!)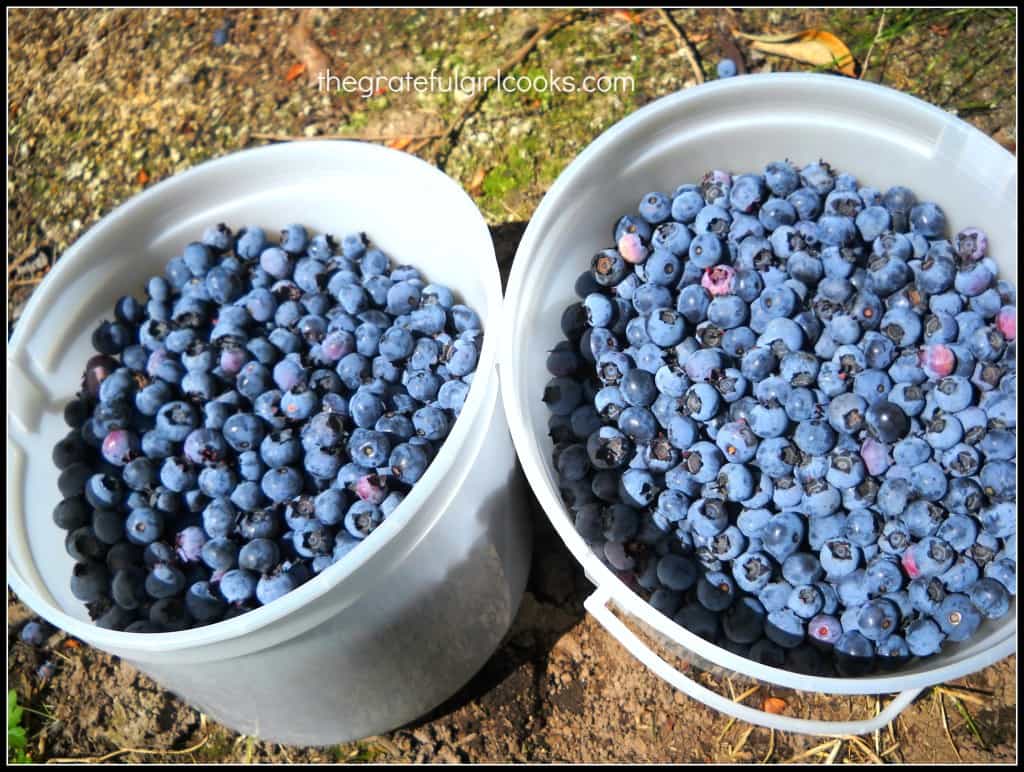 I was searching Pinterest for some new recipes to try that sounded good, and I stumbled upon this recipe for blueberry pancakes, made from scratch, and decided to give it a try. I'd made blueberry pancakes before where you just toss in blueberries to a packaged pancake mix, but making them from scratch sounded much better to me. It was easy!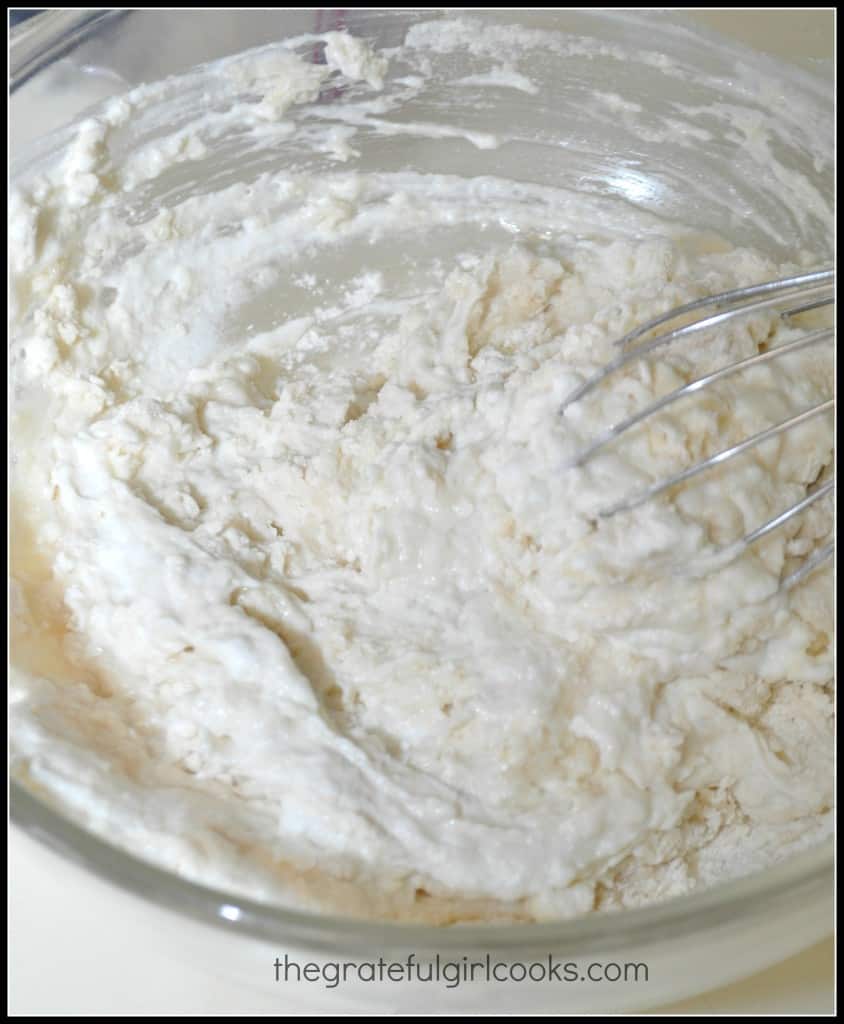 The batter was easy to make…low on sugar and high on plain Greek yogurt (for some extra protein, right? wink wink).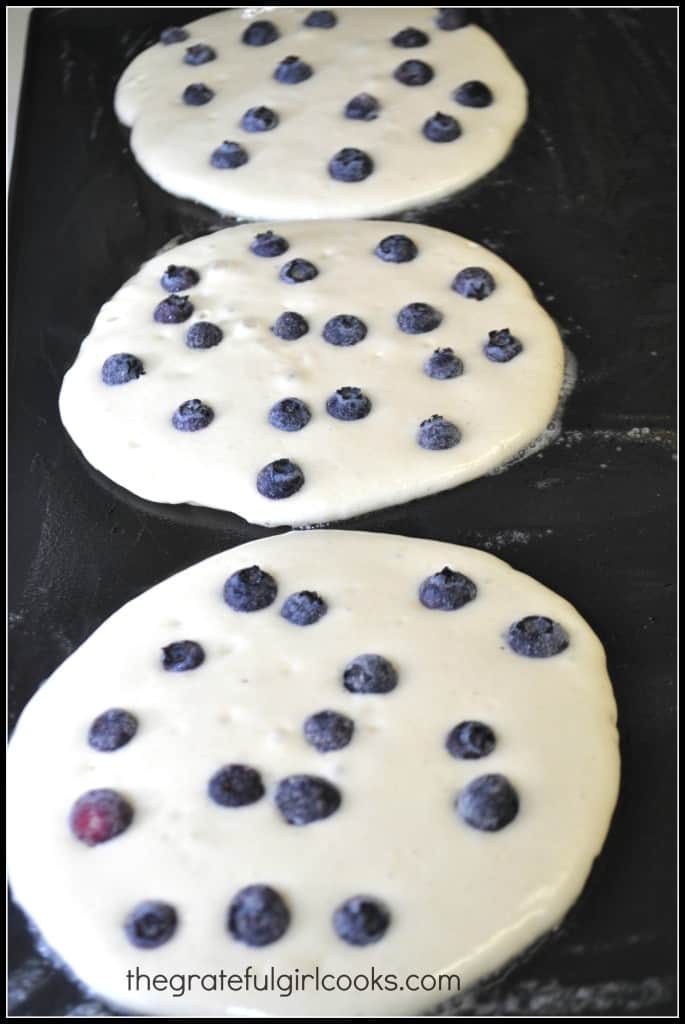 Throw in some delicious blueberries as you are cooking the pancakes…cook till done and voila! Homemade blueberry pancakes, without all the chemicals, etc. you would find in a purchased pancake mix, and easy to prepare, also! These pancakes taste delicious and are filled with great blueberry flavor! I hope you will give these a try!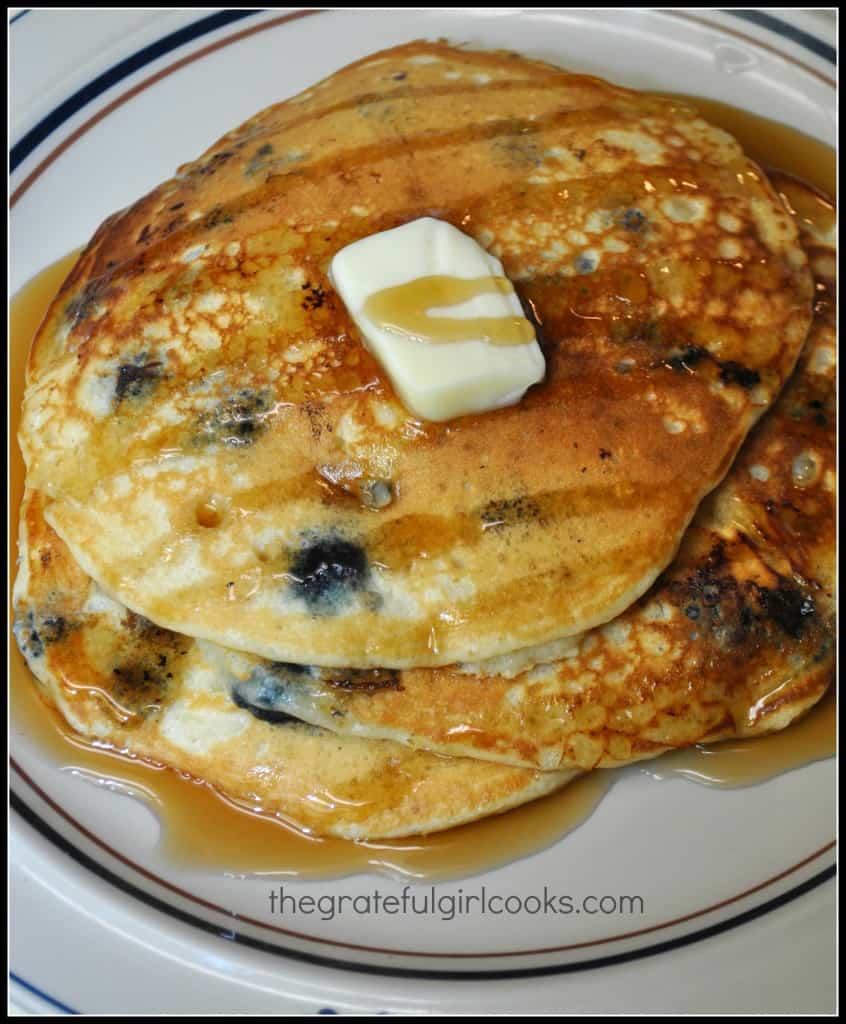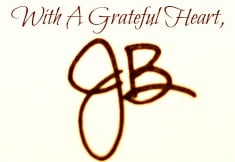 Recipe Source: http://www.heathersfrenchpress.com/2013/07/the-best-buttermilk-blueberry-pancakes-using-greek-yogurt.html#more-1289

Save
Save