My husband and I really enjoyed a new (to us) recipe for Honey BBQ Chicken Strips that I made recently. Sweet and slightly sticky from a Honey/BBQ sauce, these nicely seasoned, browned, then baked chicken strips were fantastic!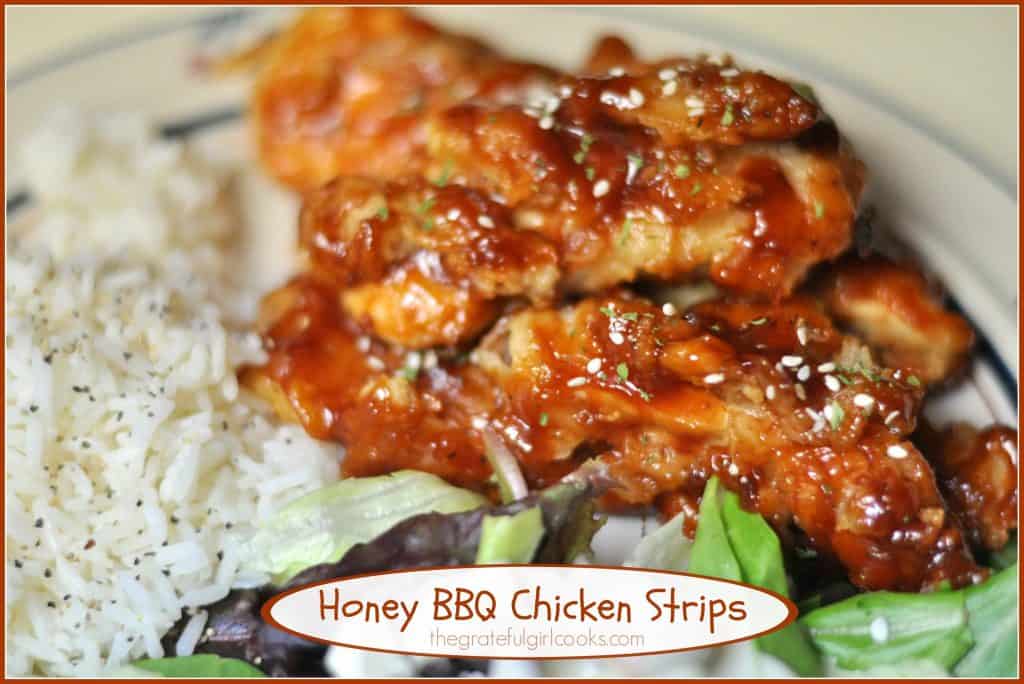 Best part? They were full of flavor… and didn't take too much time to make! (NOTE: I only made a HALF recipe since only two of us were eating, so that is reflected in my photos)  Here's how you make them:
Season chicken strips with salt and pepper. Place in a medium sized bowl, cover with 2 cups of buttermilk, and stir to fully coat chicken pieces. Cover bowl, and refrigerate/marinate chicken for at least 2 hours. When chicken is nearly done marinating, preheat oven to 350 degrees and prep the remaining ingredients.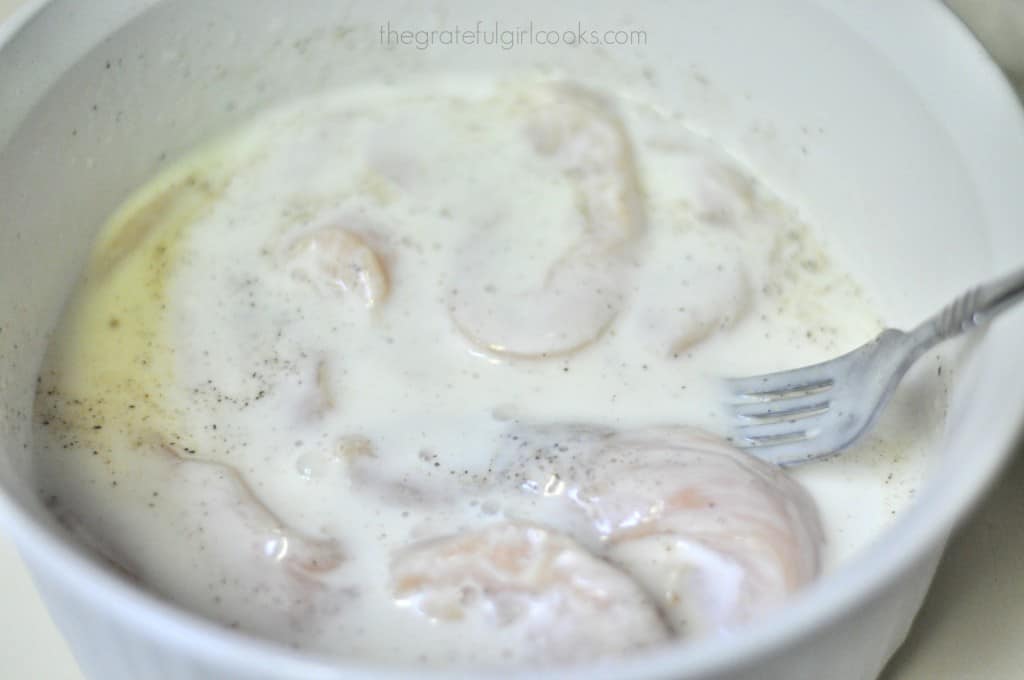 In one bowl, mix together 2 cups buttermilk and hot sauce. Set aside.
In second bowl, stir together flour, salt, pepper, garlic powder and paprika. Set aside.
In third bowl, mix together BBQ sauce, honey and apple cider vinegar. Set aside.

When chicken is done marinating, remove strips from buttermilk and let excess drip off. Dip and fully cover the chicken strips (one at a time) in 1) FLOUR MIXTURE (shake off excess), then 2) BUTTERMILK MIXTURE (letting excess drip off), then 3) back in to the FLOUR MIXTURE. Set all the coated pieces on a large plate or platter until all pieces are finished being coated. It's a tad messy, but keep going… it will be worth it!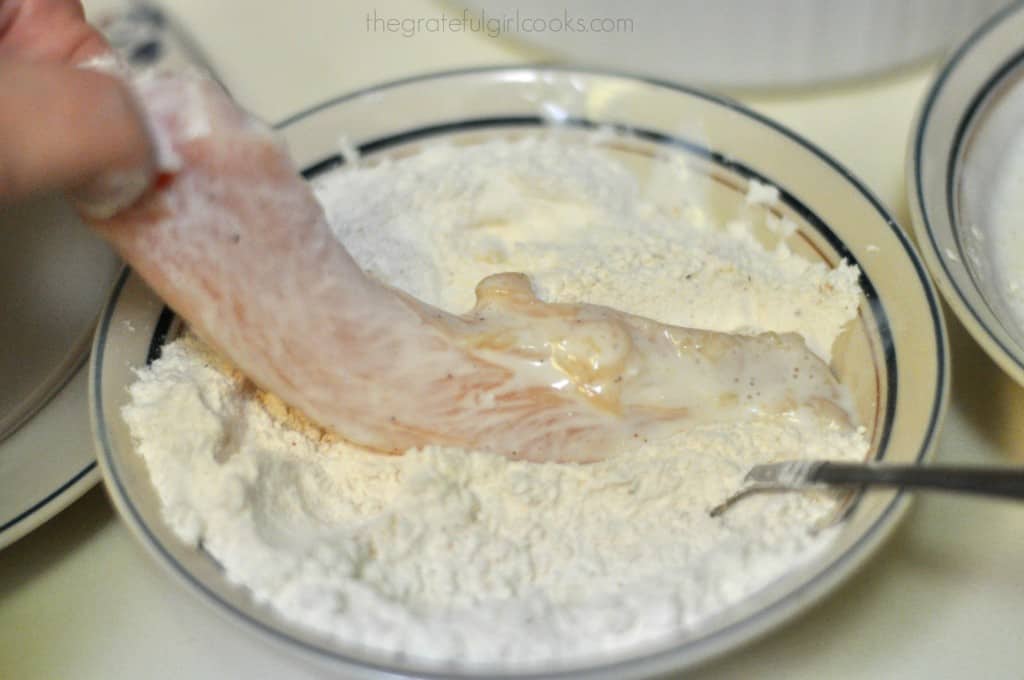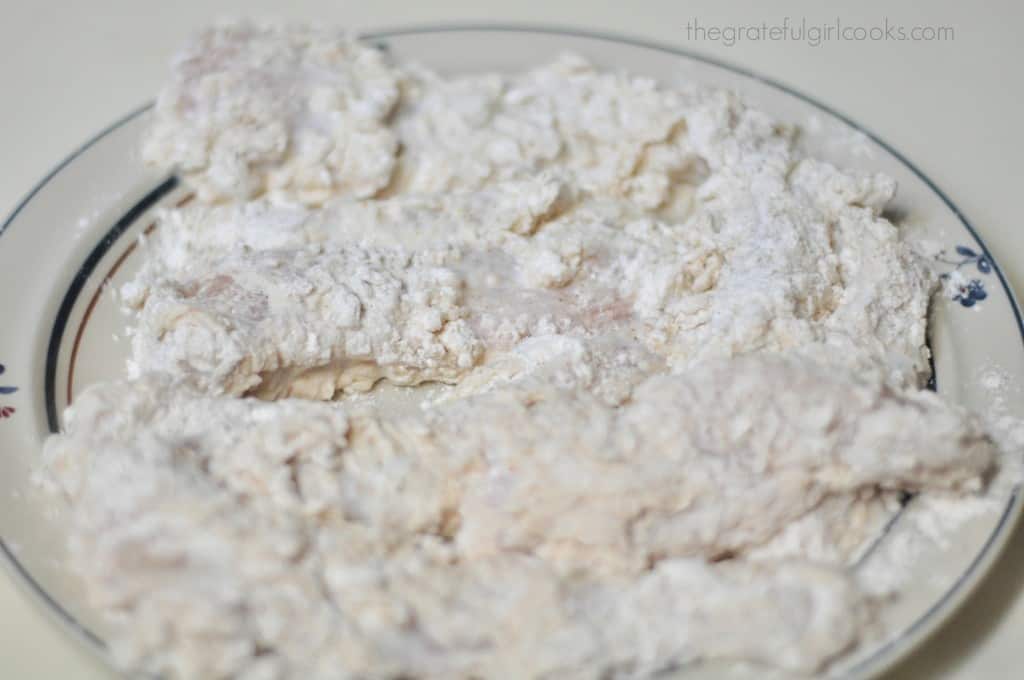 Heat vegetable oil in large skillet. Heat oil to 350-360 degrees (use a thermometer if you have one). Once the oil is at the correct temperature and is really hot, gently place the chicken strips in the oil. Fry until golden brown; flip over and cook other side. Once both sides are golden brown, remove to wire rack or paper towels (chicken will be baked after this step, so strips don't have to be fully cooked through).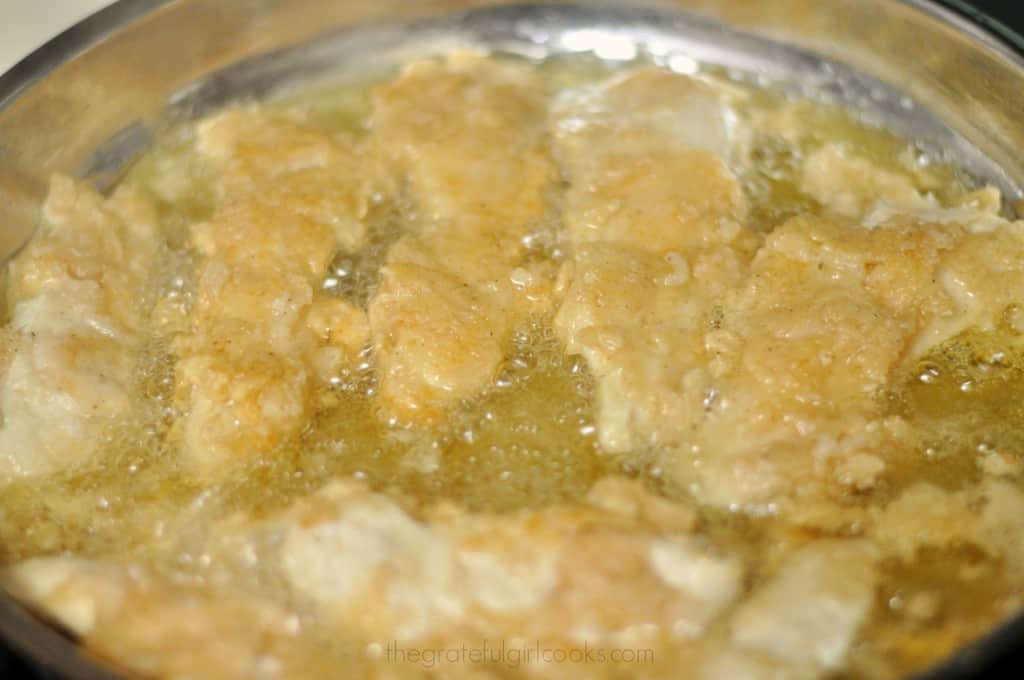 Using a pastry brush, cover the chicken strips with the BBQ/Honey mixture on both sides.  Place the coated strips onto parchment paper lined baking sheet.  Bake at 350 degrees for 20 minutes, until fully cooked.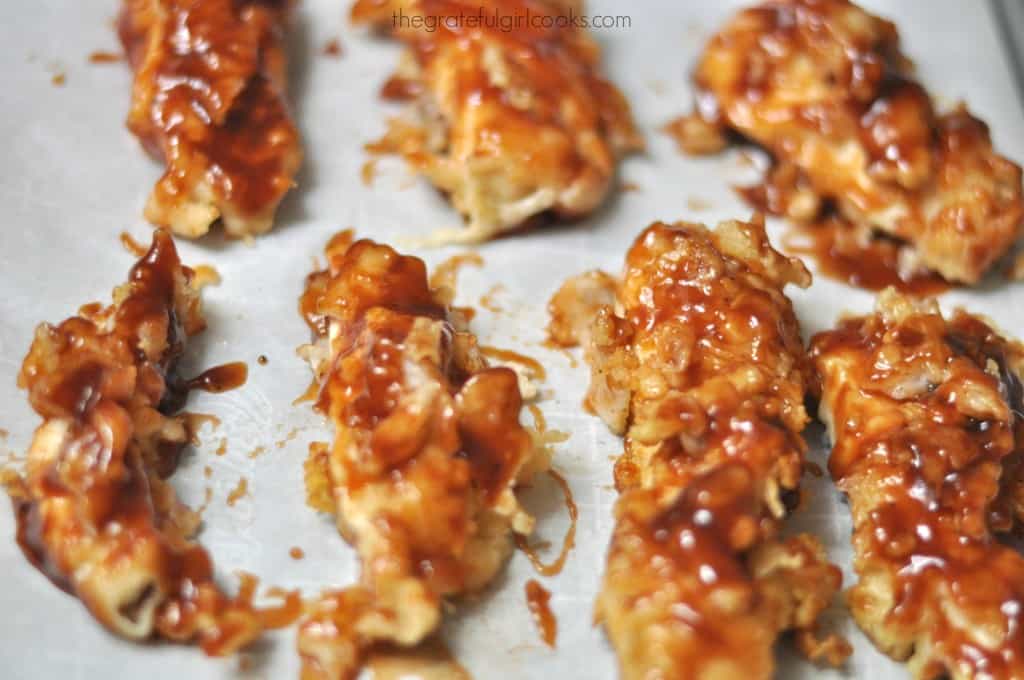 When done, remove from oven, sprinkle with sesame seeds and/or dried parsley for a garnish (optional). Serve and enjoy!
I served the chicken strips with a small salad and rice on the side, but these would be a great "snack/appetizer" treat for munching on while watching football or a great game on TV with a friends or family! These delicious chicken strips have great flavor, and the sticky Honey BBQ sauce makes them "lip-smacking delicious"!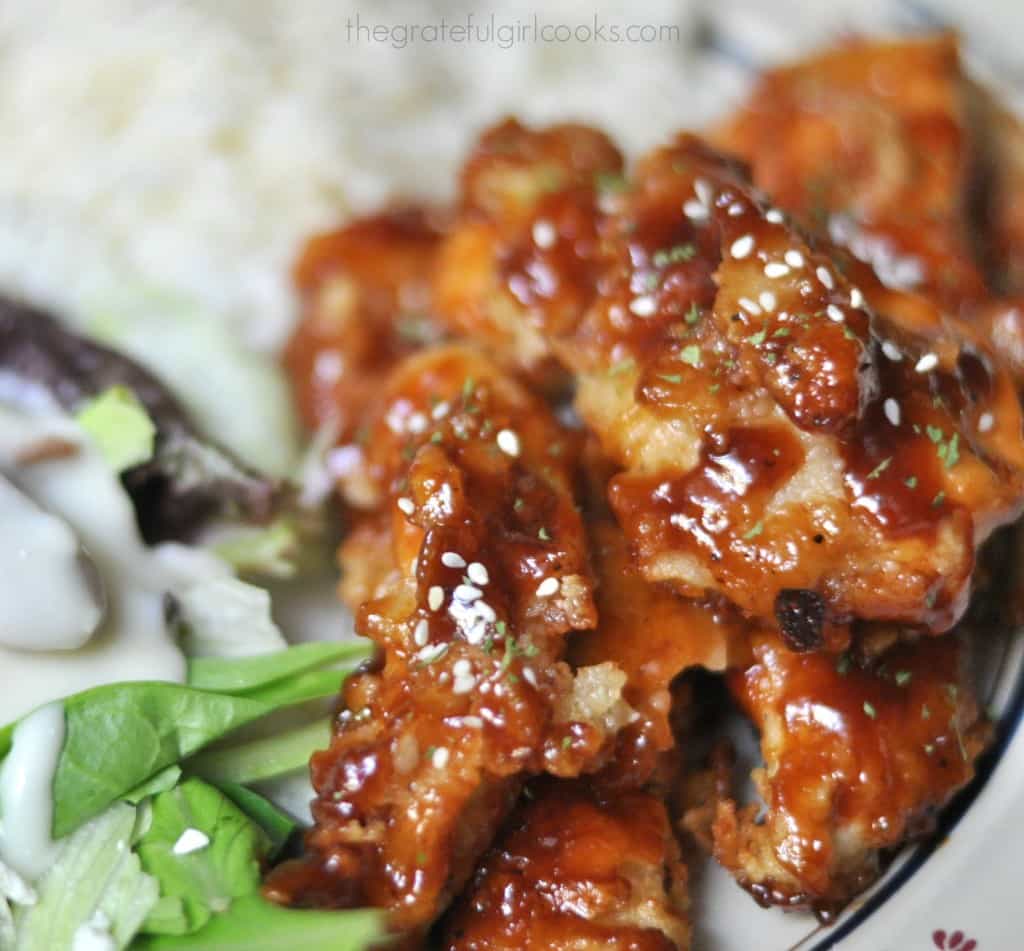 I sure hope you will consider making these delicious chicken strips. I am thankful to have found the recipe from Trish, at "Mom On Time Out". It's a "keeper".  Have a blessed day!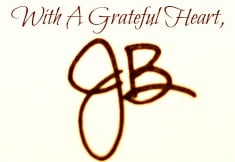 Recipe Source: http://www.momontimeout.com/2015/08/honey-bbq-chicken-strips-recipe/

Save
Save
Save
Save
Save
Save
Save
Save
Save
Save
Save
Save