In an effort to stock up my canned foods pantry a couple yeas ago, I decided to learn how to can dried beans.  The process is fairly simple using a pressure canner, and now my pantry stays well stocked with canned black beans, garbanzo beans, pinto beans, and others!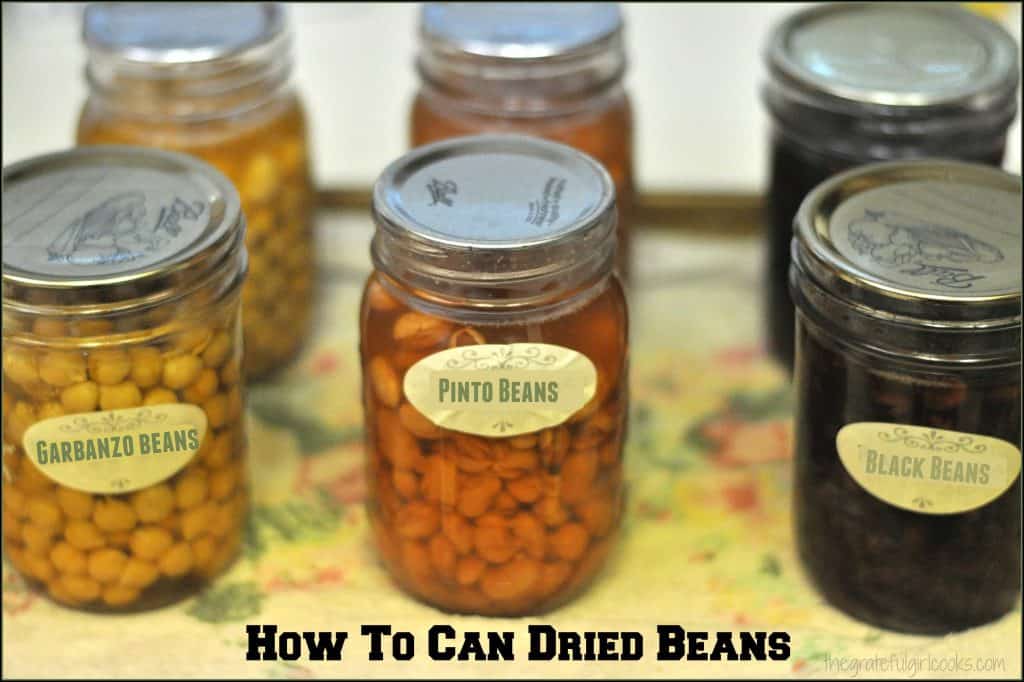 As I said, you will need to have a Pressure Canner to be able to can beans safely.  I went straight to one of my Ball Blue Books-Guide To Preserving for my instructions (I love their books!).  Here's how easy it is to can dried beans:
First thing you need to do is prepare the beans (the picture below is pinto beans).  Wash the dried beans under cool water then drain.   Place them in a large saucepan. Fill pan with water until beans are fully covered by 2 inches of water above beans.  Bring it to a boil; boil for 2 minutes. Remove pan from the heat; let the beans soak uncovered for an hour.
After they have soaked for an hour, drain. Place drained beans back into a large saucepan, and add enough water to cover by two inches again. Bring to a boil, then reduce the heat to a very low boil. Cover the saucepan and let beans cook for 30 minutes.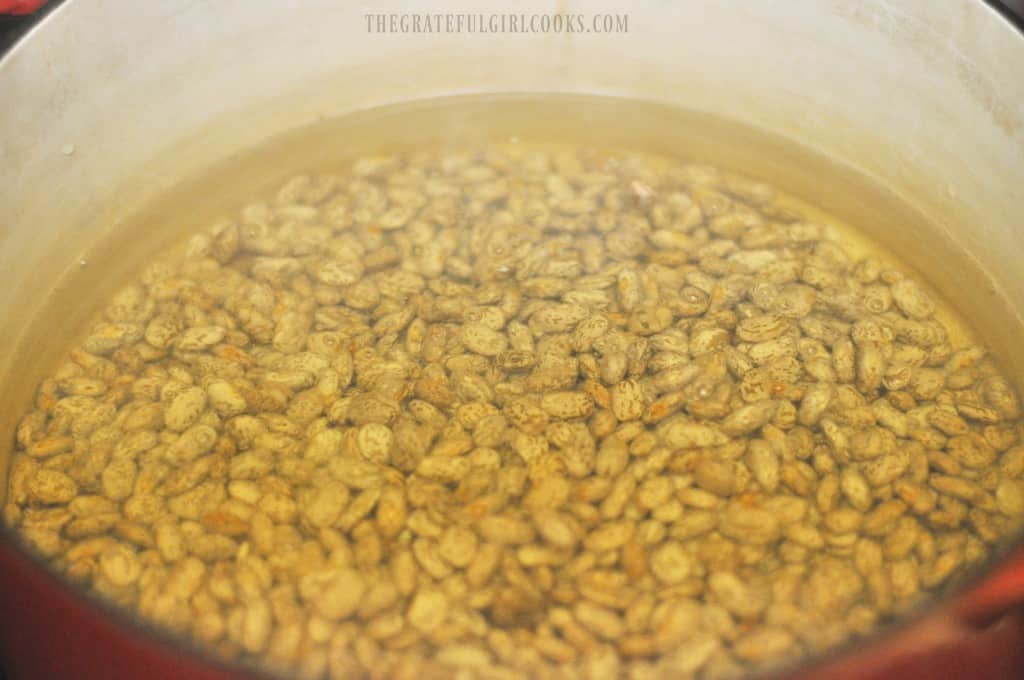 While the beans are cooking, prepare the pressure canner, canning jars, lids and screw bands according to manufacturer instructions.  When beans are done cooking, pack the beans into prepared, hot jars. Leave 1 inch headspace in each jar.  Add 1/2 teaspoon salt to each jar.  Ladle the hot cooking liquid or clean boiling water over the beans, being sure to still leave a 1 inch headspace.  Remove air bubbles from each jar, then take a wet paper towel and make sure rims are clean. Center the flat lids on jars, then tighten screw bands to fingertip tight.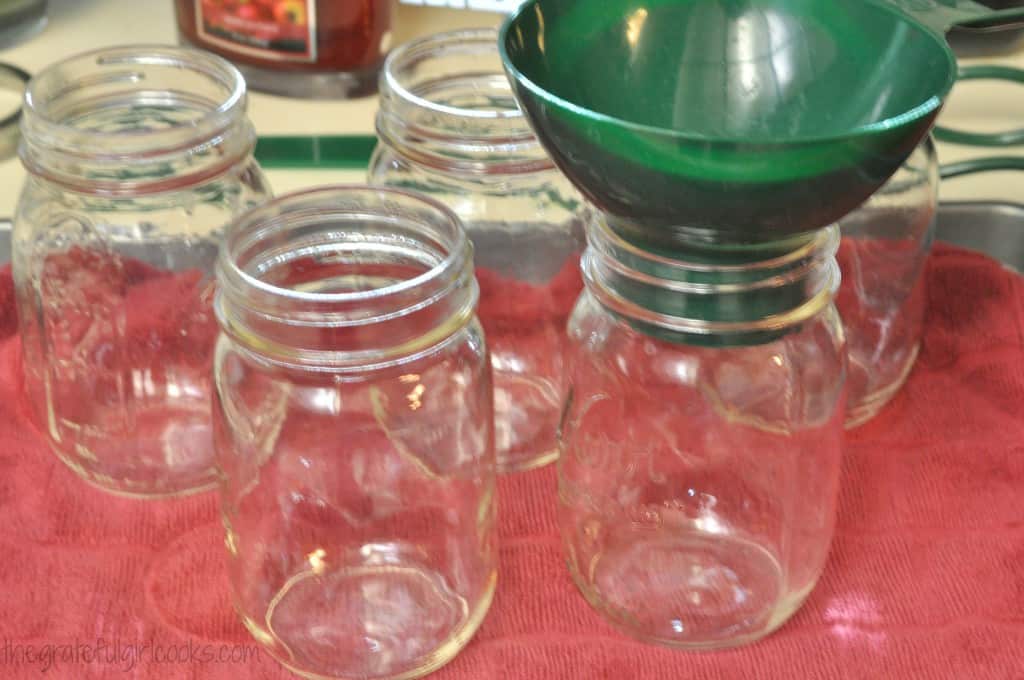 Put the filled jars onto rack and into pressure canner (which has 2-3 inches of simmering water).  Put the canner lid on and lock it into place, Turn heat to medium-high. Let the steam vent for 10 minutes, then put the weighted gauge over vent. Process beans at 10 pounds pressure. Pint jars are processed for 1 hour, 15 minutes. Quart jars are processed for 1 hour, 30 minutes.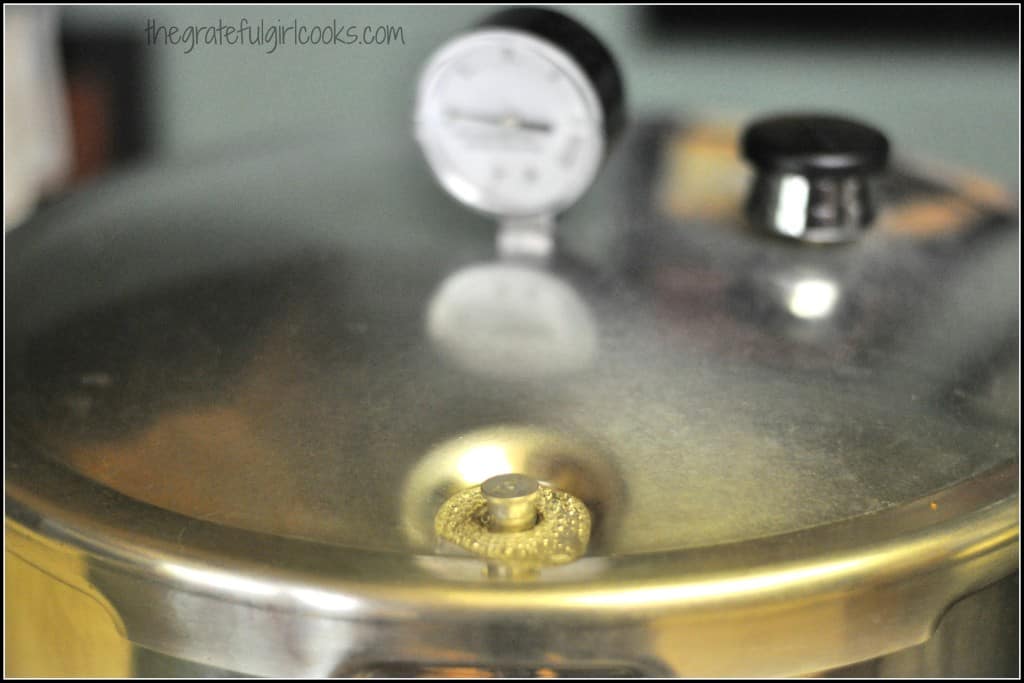 When processing time is completed, turn off heat and let the canner cool until it reaches zero pressure.  Wait 5 additional minutes, then carefully remove lid. Let the jars cool for 5-10 minutes, then carefully remove jars from canner using canning tongs. Place onto a dish towel (try not to place the jars directly onto kitchen counter. Variances in temperature could possibly cause jars to crack).  Let jars cool for 12 hours, then check to make sure they are properly sealed, then label and store in your pantry!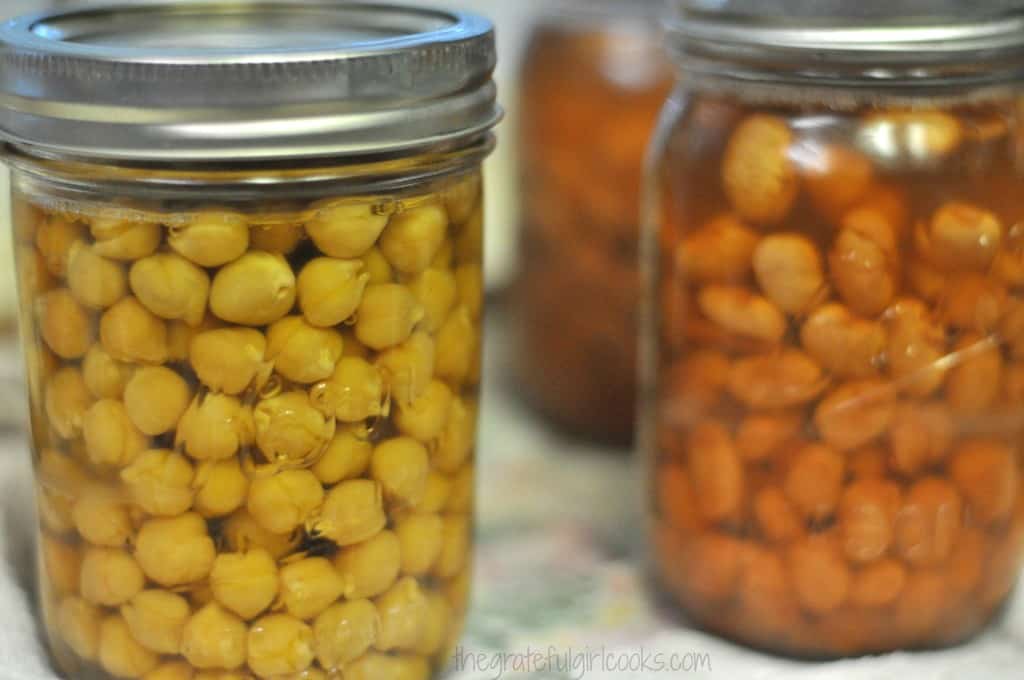 I've canned many jars of beans since learning how. It is very convenient to not have to run to the grocery store when I need beans,  I use the garbanzo beans for my homemade hummus, and have used the black and pinto beans in my homemade chili.  Hope you try canning your own beans, and enjoy stocking your pantry!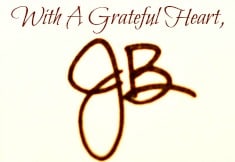 Recipe Source:  "Ball Blue Book – Guide To Preserving", copyright 2014, Hearthmark, LLC, page 111.

Save
Save
Save
Save
Save
Save
Save
Save
Save
Save
Save
Save