If you enjoy beans as a hearty side dish for chicken, burgers, hot dogs, etc. AND like canning, then you might be interested in learning how to can ranch style beans.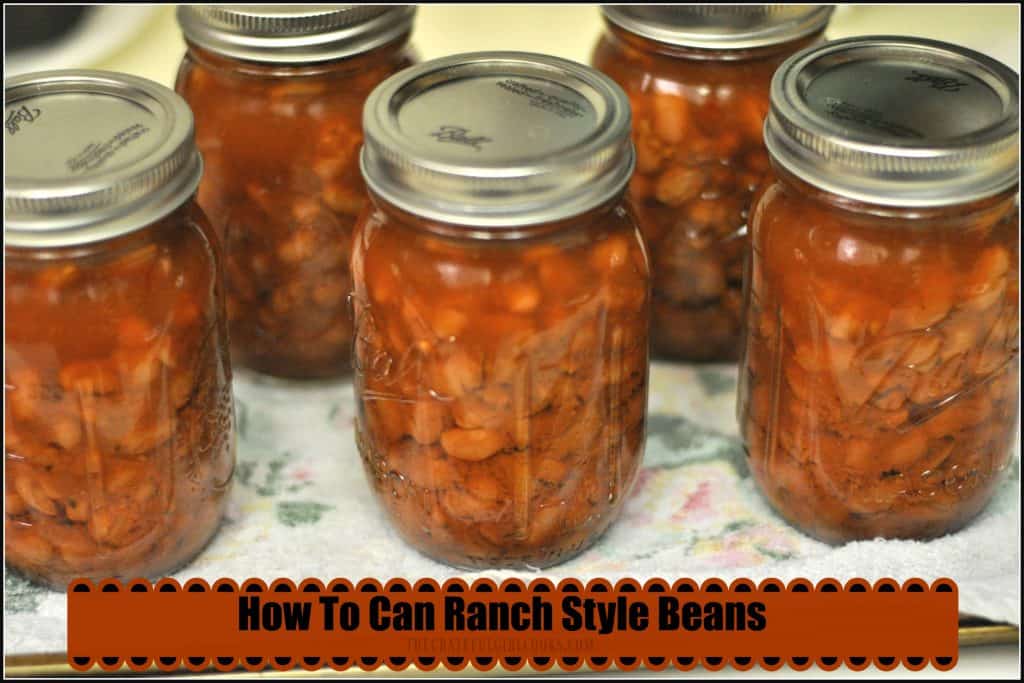 I found the recipe on a fantastic website for canning (sbcanning.com), and wanted to try canning some ranch style beans to have in my pantry to use as a side dish for some of our dinners later in the year. I found the recipe to be be easy to prepare, and the beans were quite delicious (recipe as written makes 5 pints, but is easily doubled). The original recipe calls for 4 Tablespoons chili powder, but I used only 3 Tablespoons, to lower the "spicy factor". That was the only change I made to the original recipe. Here's how to make them:
Prepare jars, lids, pressure canner, according to manufacturer instructions.  Put the dried pinto beans in a large saucepan (or Dutch oven). Add water to the pan, making sure to cover beans fully by two inches. Bring to a full boil; continue boiling for 2 minutes.  Take pan off the heat, cover pan, and let beans sit (and soak) for 1 hour, then drain the beans. (SEE NOTES SECTION IN PRINTABLE RECIPE FOR ALTERNATE METHOD).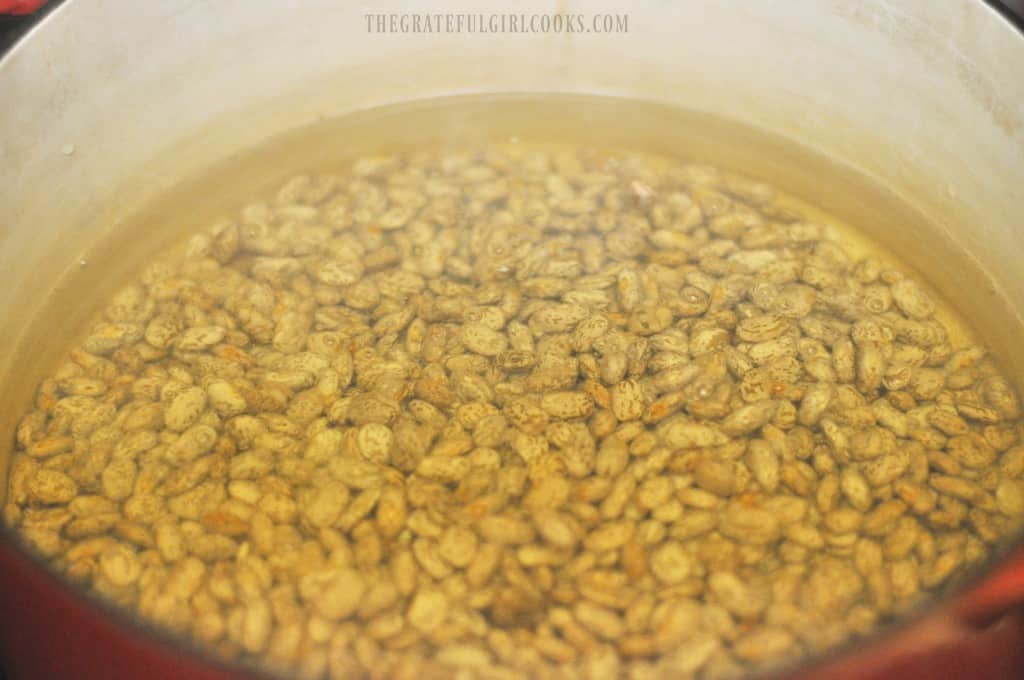 In large skillet, heat oil on medium. When oil is hot, add chopped onions; cook for 9-10 minutes. Add minced garlic and cook, stirring constantly for 1 minute (don't let garlic burn).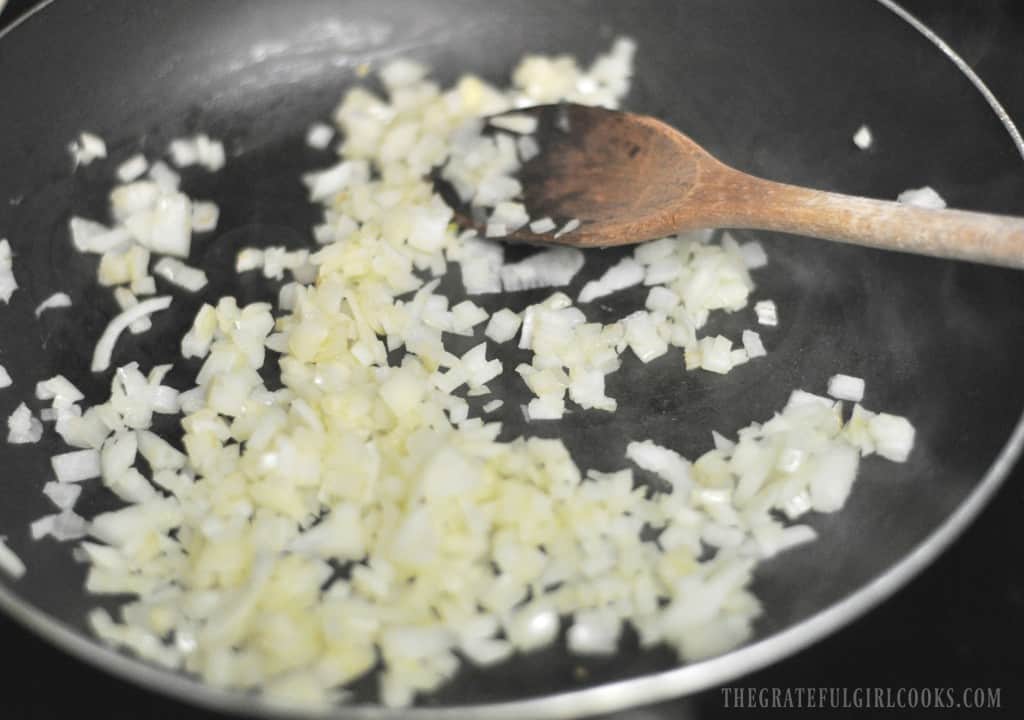 Add tomatoes, brown sugar, apple cider vinegar, water and various spices (paprika, cumin, chili powder, and oregano). Transfer this mixture to a blender or food processor (may have to do this in batches). Process until mixture is smooth.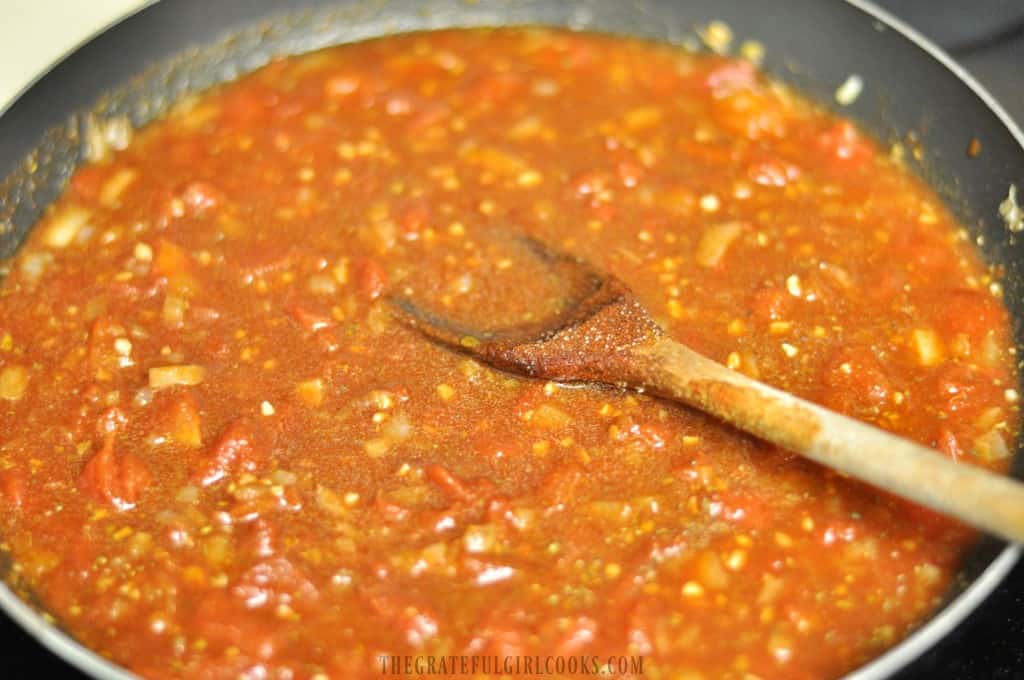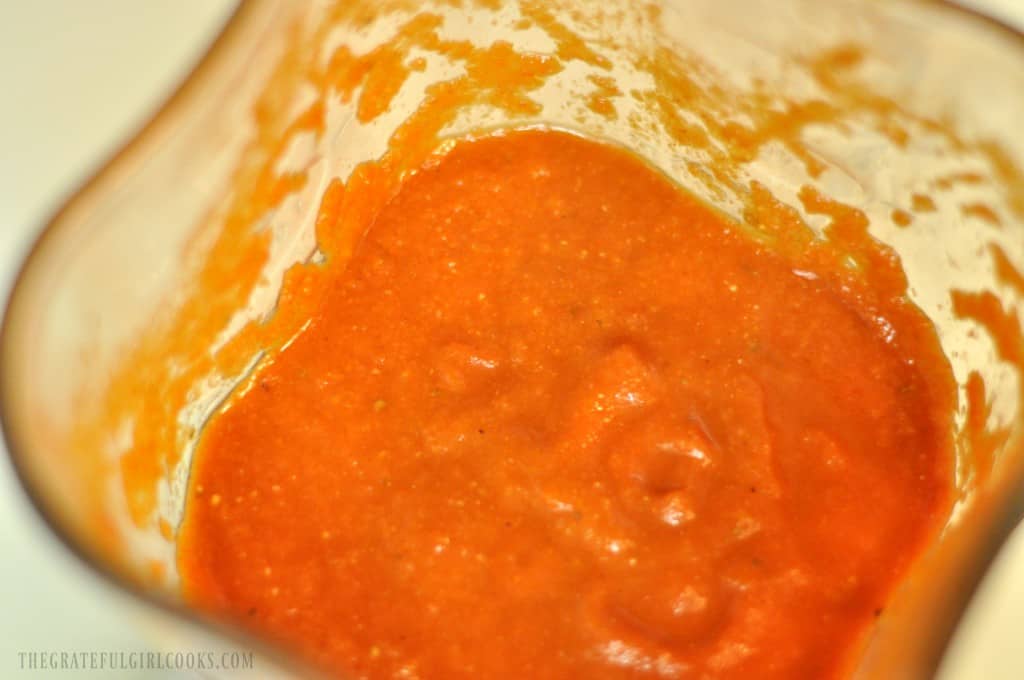 Bring 3-4 cups of water (or beef broth) to a boil in separate pan. Once boiling, remove from heat.
Add prepared pinto beans to hot, pureed tomato mixture. Stir to combine. (Make sure mixture is hot before adding to prepared jars.
Fill hot pint jars 3/4 of the way full.  Add salt and pepper to each jar.  Add boiling water (or beef broth) to each jar, being sure to leave 1″ headspace. Make sure to remove the air bubbles, then adjust headspace, if necessary. Wipe the rims clean with a damp paper towel, then put on flat lids and rings.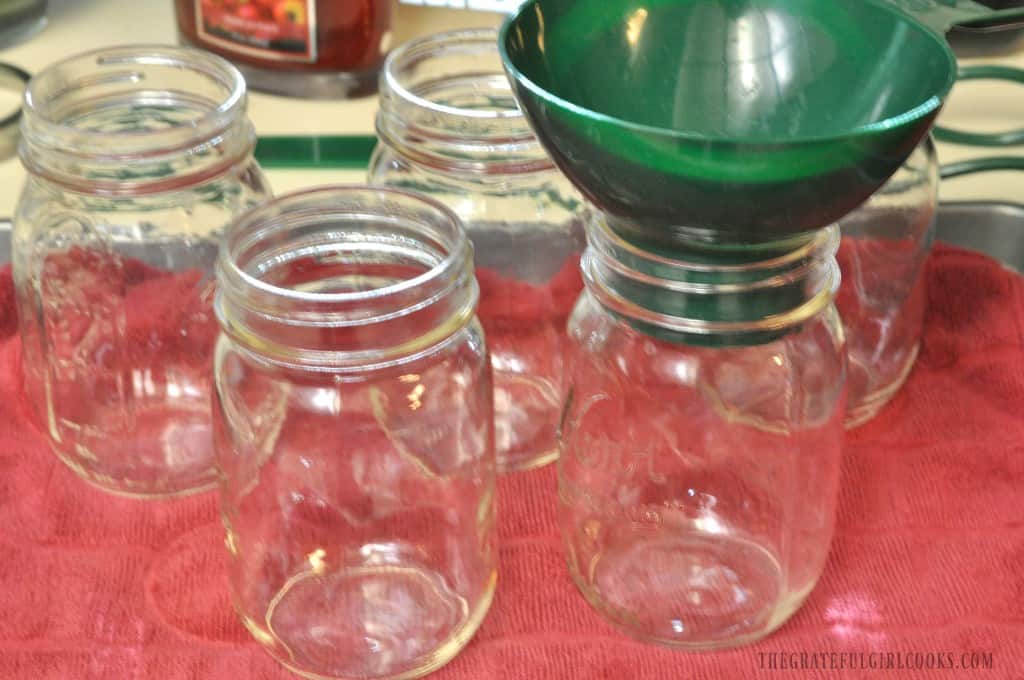 Process in pressure canner. If using a weighted gauge canner, process pints at 10 pounds pressure for 75 minutes.  If using a dial gauge canner, process at 11 pounds pressure.  Quart sized jars should be processed for 85 minutes.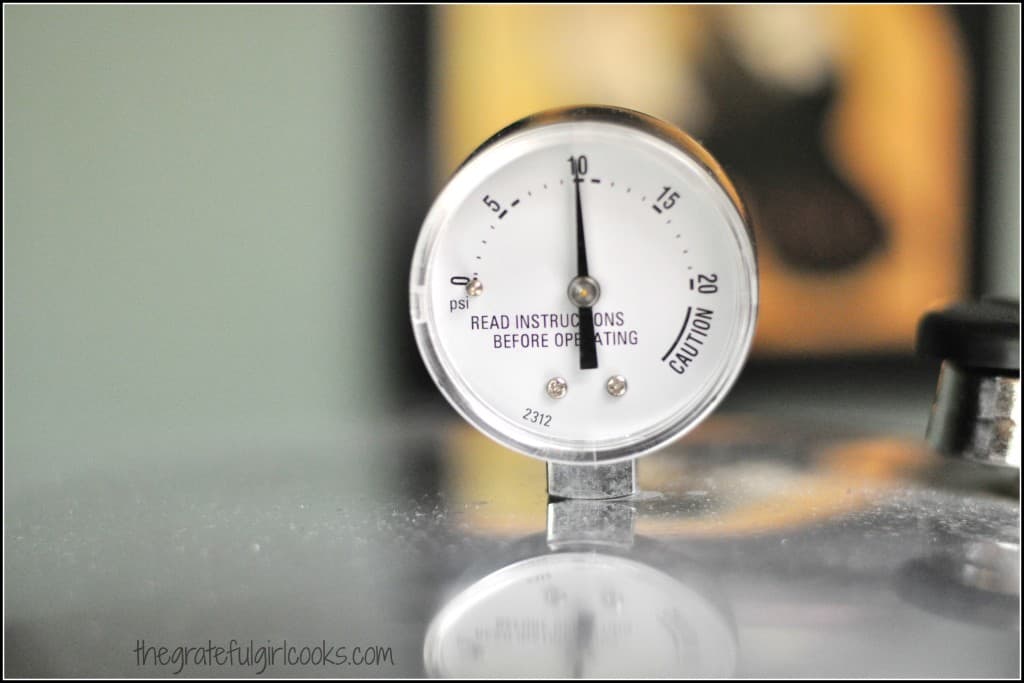 Once beans are done, and have been removed from canner (following manufacturer instructions!), let the jars cool on a dish towel. Once they have completely cooled, label the jars; store in your pantry (to use at a later date) as a quick "grab and go" side dish!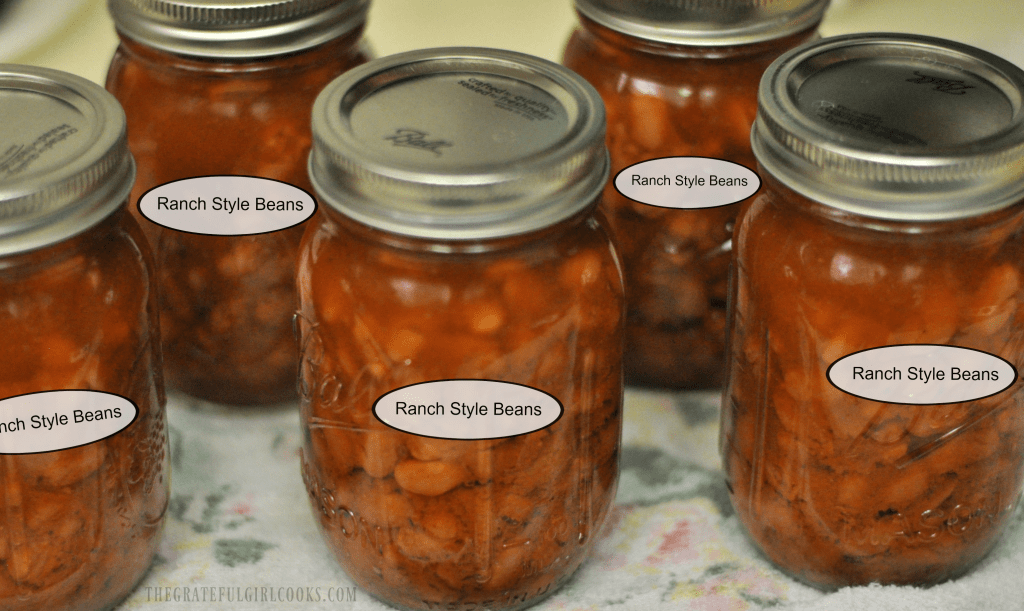 I love canning during the cold Winter months when I'm inside a lot, due to cold weather, snow or rain. It feels wonderful to have my pantry stocked and ready for the rest of the year. Hope you will consider trying this recipe.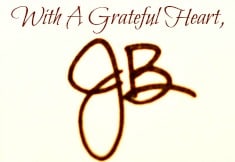 Recipe Source: http://www.sbcanning.com/2013/10/canning-ranch-style-beans.html

Save
Save
Save
Save
Save
Save
Save
Save
Save
Save
Save
Save
Save
Save