Do you enjoy bagels? We sure do, in our home.  I love eating them AND making them, especially when they come out tasting as good as these homemade Jalapeño Cheddar Bagels!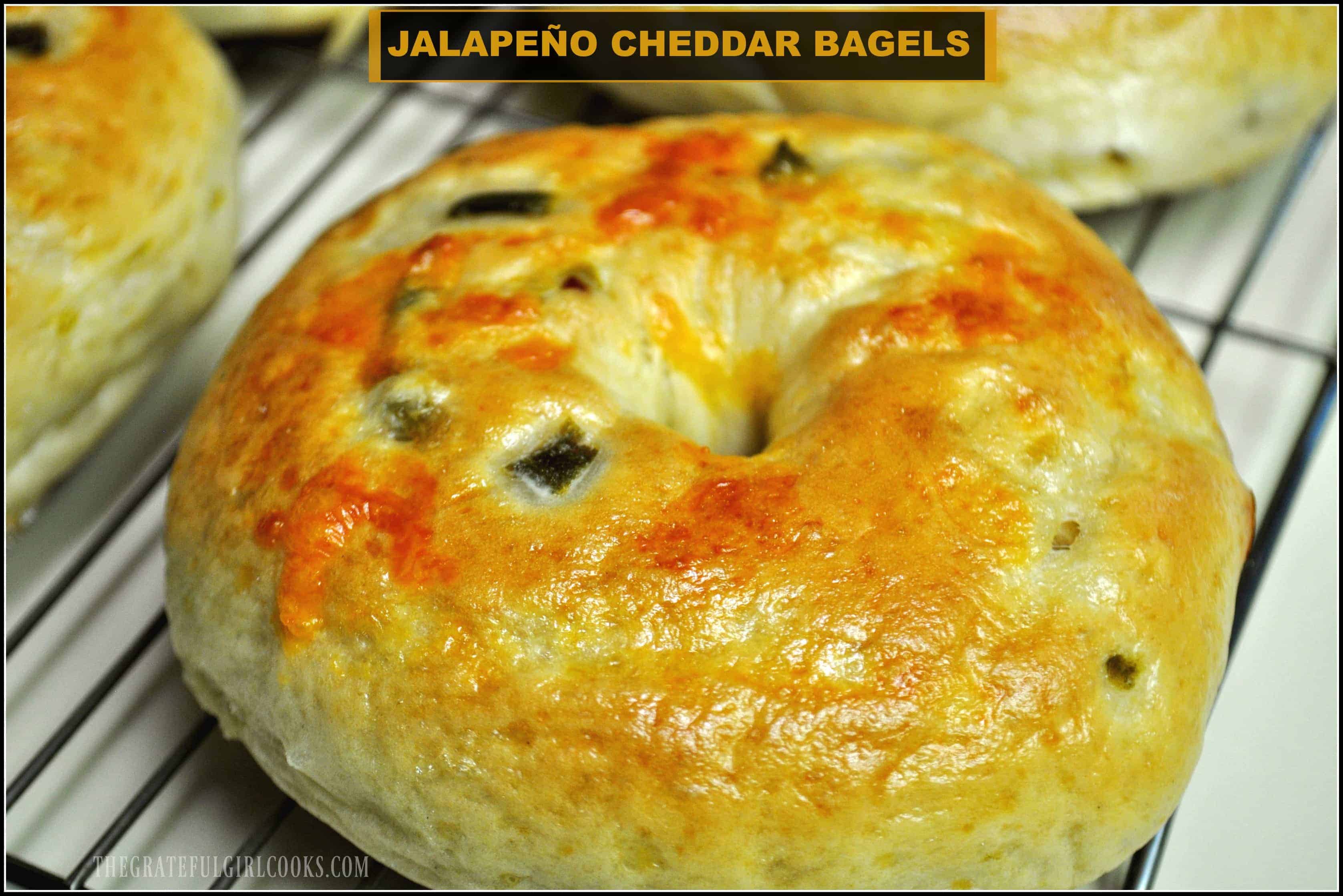 I've made several types of bagels in the past, like New York Style Blueberry, Cinnamon Crunch, Cranberry-Orange, Gingerbread, and Everything bagels.  This time around, I decided to try my hand at making Jalapeño Cheddar bagels! YUM.
When I made these, I did not document in photos the "how-to's", but if you wish to see how they are made, check out my step by step pics/tutorial for my New York Style Blueberry Bagels, to give you a good idea of the overall process.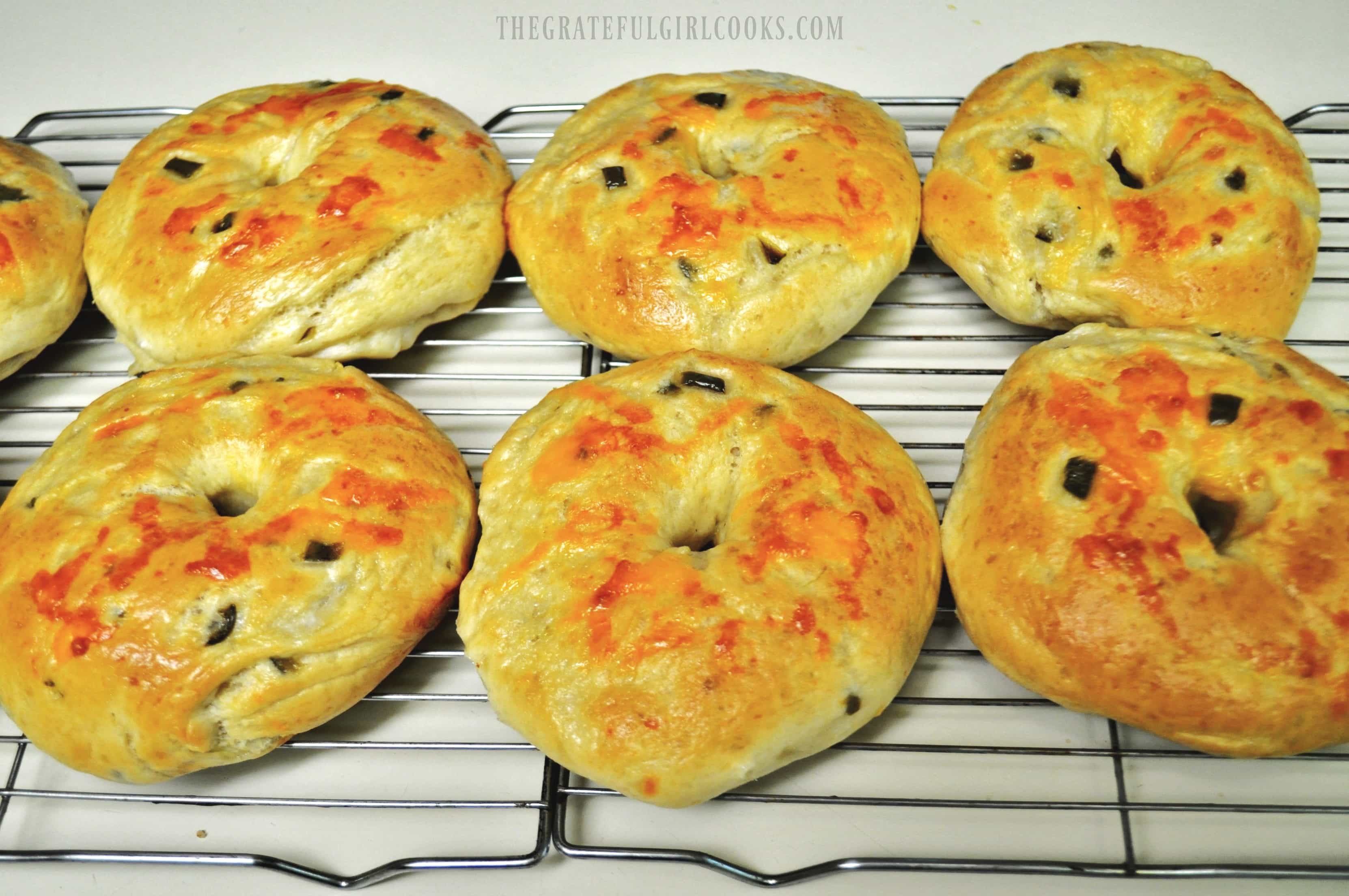 The bagel dough is mixed, then rises, then is divided into balls of dough, formed into bagel shapes, boiled, and then baked until done, which results in a nice looking, chewy bagel, just the way a "good" bagel should be.  The addition of finely chopped jalapeños and cheddar cheese give this variety of bagel wonderful flavor… add a dollop of cream cheese, and you've got yourself a bakery shop style bagel that can't be beat! They are sooooo good! Here ya go…would you like one? I made extra!!!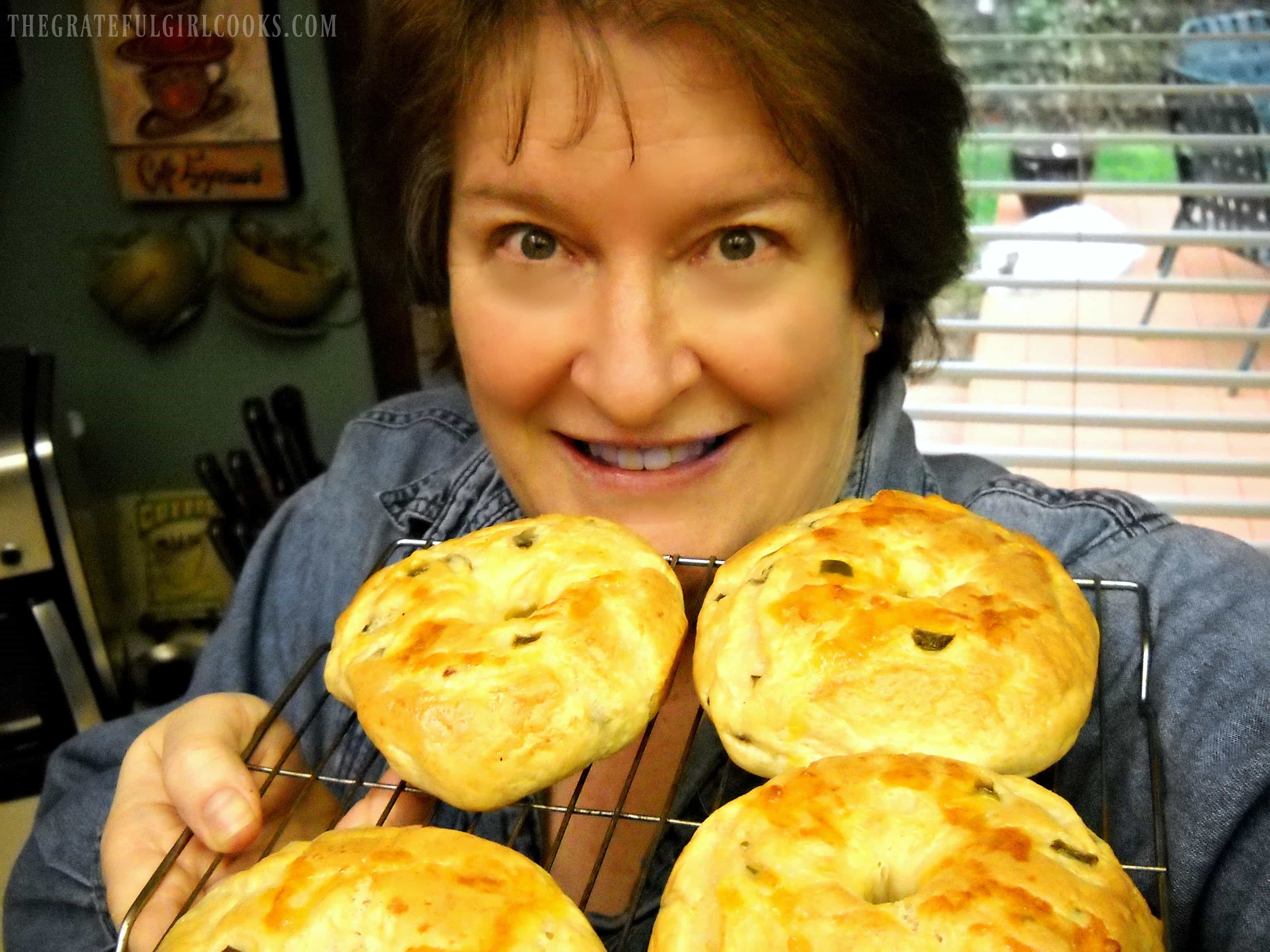 Golden brown on the outside, chewy on the inside…. YES, PLEASE!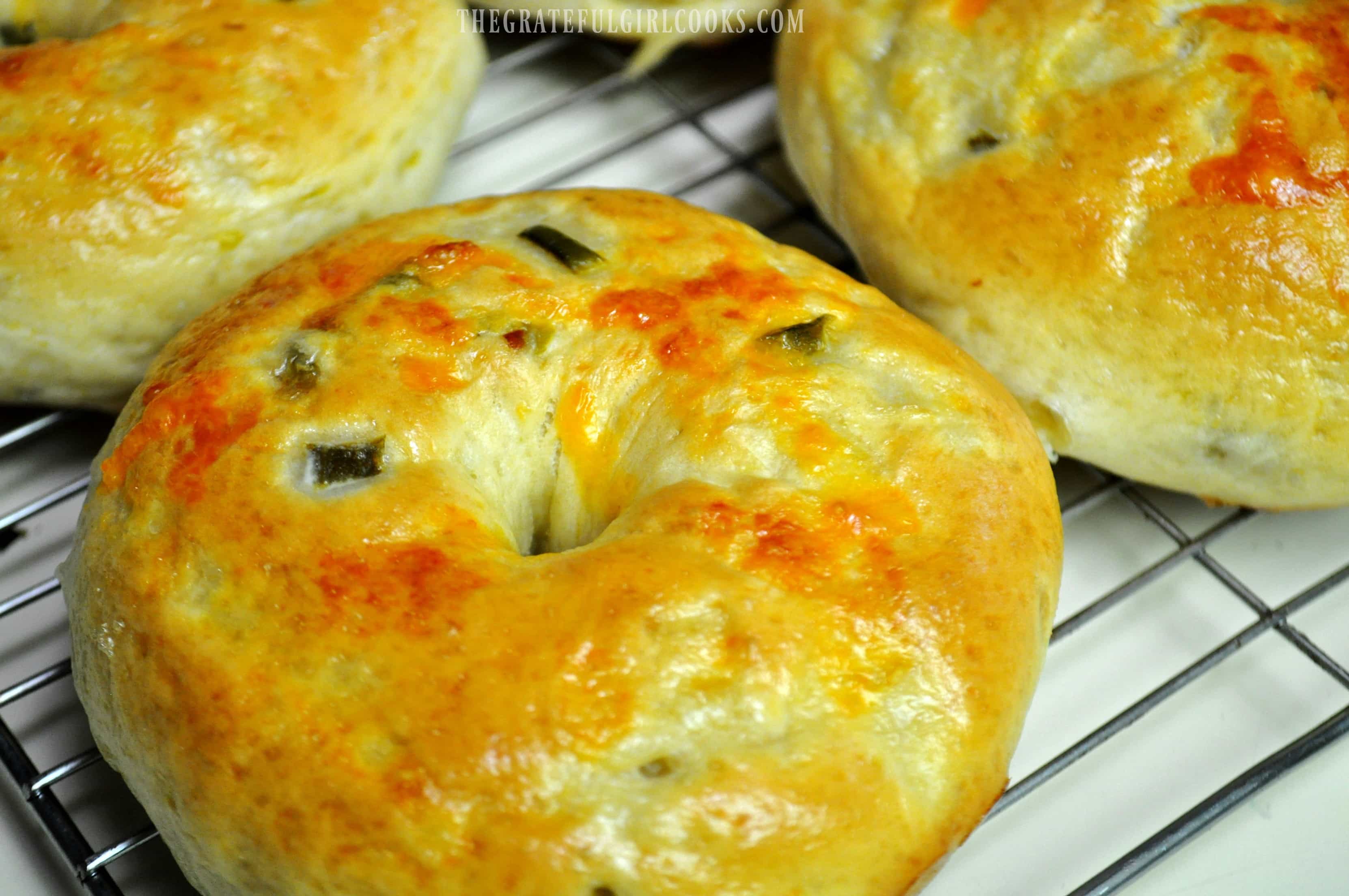 If you have a little time on your hands (since the dough has to rise for a while), this recipe is an economical way to make 8 great quality, delicious homemade bagels without ever having to leave your own home! Hope you will consider giving this recipe a try. You won't regret it!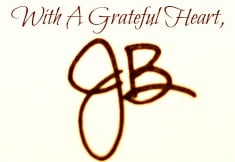 Recipe Source: My version of New York Blueberry bagels, with slight tweaks for the different ingredients (jalapeños and cheddar)



Here's one more to pin on your Pinterest boards!

Save
Save
Save
Save
Save
Save
Save
Save
Save
Save
Save
Save
Save