This morning I am posting a recipe for Maple Bacon Pecan Truffles that I made for a Bacon-Themed dinner we enjoyed with dear friends a couple months ago.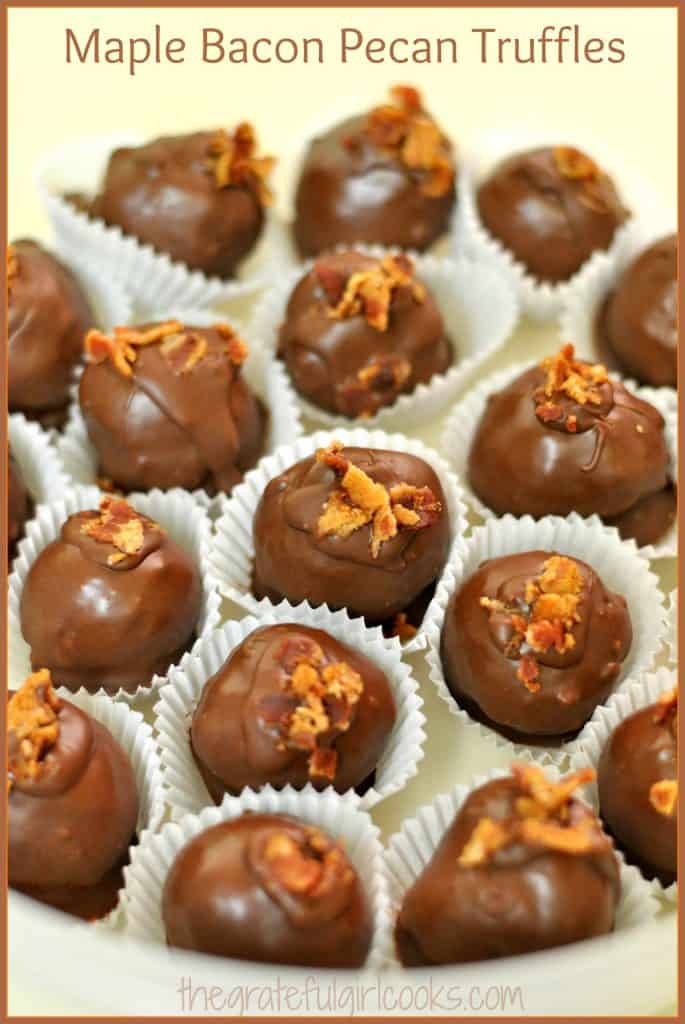 This was an extremely hard post to write, because I began to write this post over a week ago, but then tragedy struck. The host for that dinner (my husband's best friend) passed away very suddenly this past weekend, and we have been in shock ever since, grieving his loss. He and his wife were two of our very best friends so we grieve for her, as well. Our comfort comes because our dear friend Richard believed in and knew Jesus, so we know this is a "temporary" loss, because we trust in God's Word that we will see him again in heaven. How we long for that great reunion!
Richard… this one's in your honor today, as I know you tried these truffles the last time we shared a meal together. We loved you… with all our hearts, and miss you terribly already.
Soooo… *takes a deep breath** … Here's how to make these really delicious truffles, (which I adapted from my recipe for Maple Cream Bon Bons) for our Bacon Themed dinner. I figured bacon makes everything better, so that was my inspiration. Here's what I did:
First, cook 6-7 slices of bacon until VERY crisp.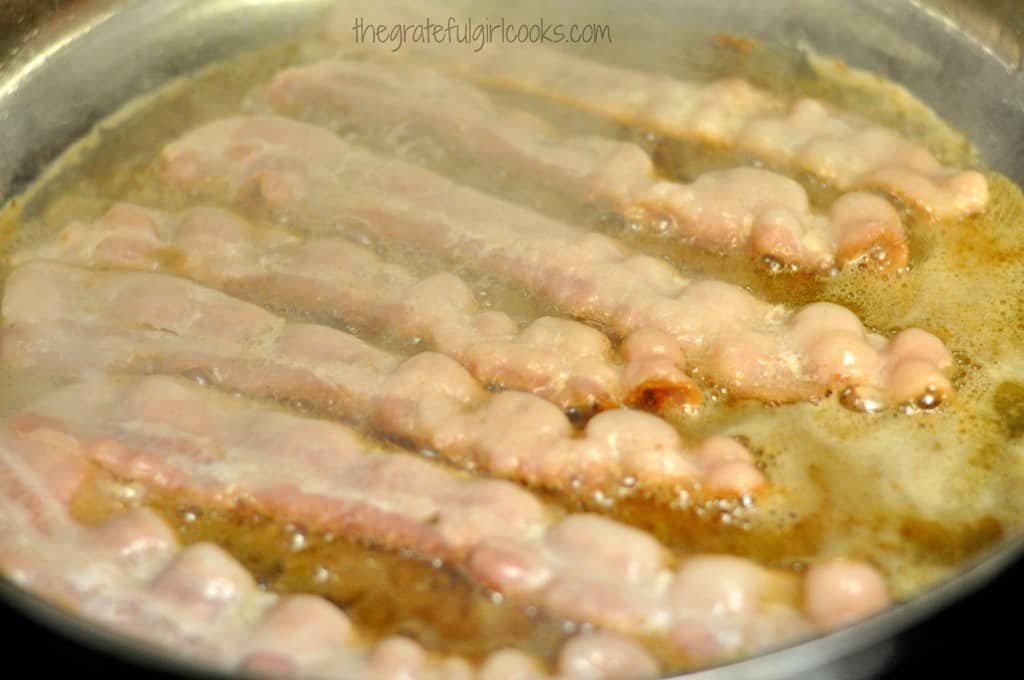 When bacon is crisp, drain, cool, then crumble or chop it up into very small pieces. Set aside a small amount to be used for garnishing the finished truffles later.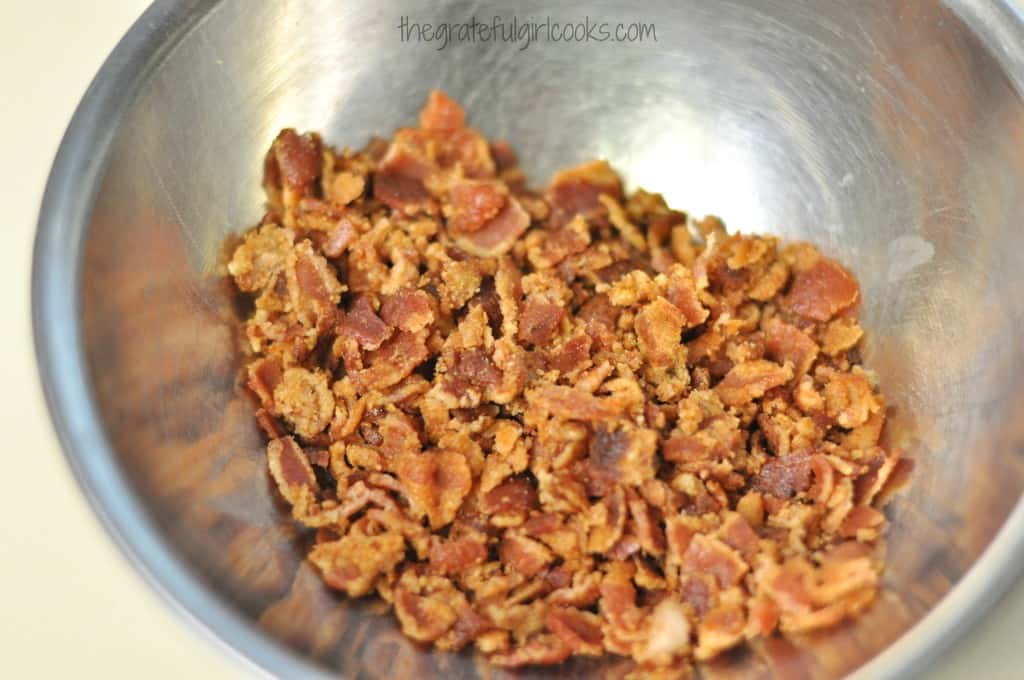 Place the butter, powdered sugar and ,maple flavoring in a large bowl or base of electric stand mixer..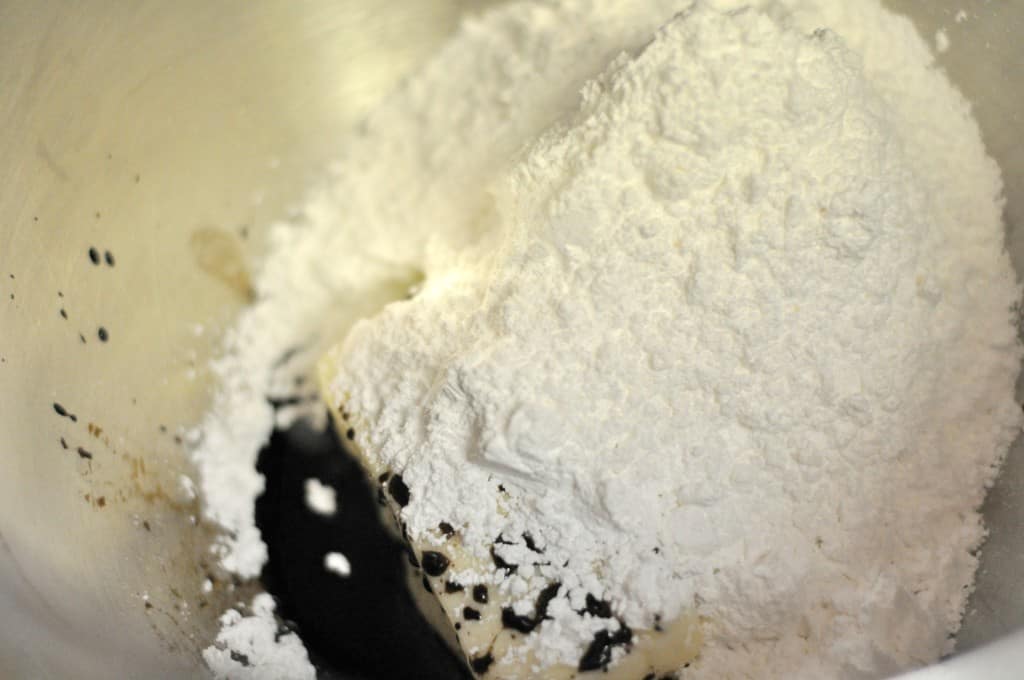 Using an electric mixer, cream these ingredients until fully combined and creamy.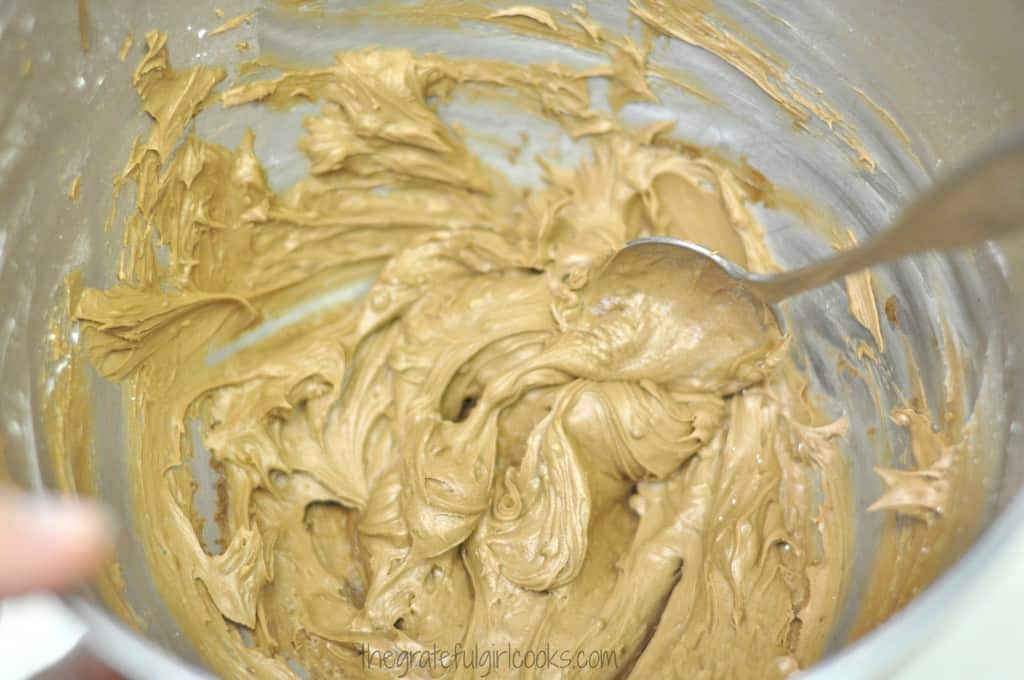 Add chopped pecans and most of the bacon crumbles (set some of the bacon crumbles aside for garnishing truffles later). Mix well until combined. Refrigerate mixture for a while to let it chill and firm up.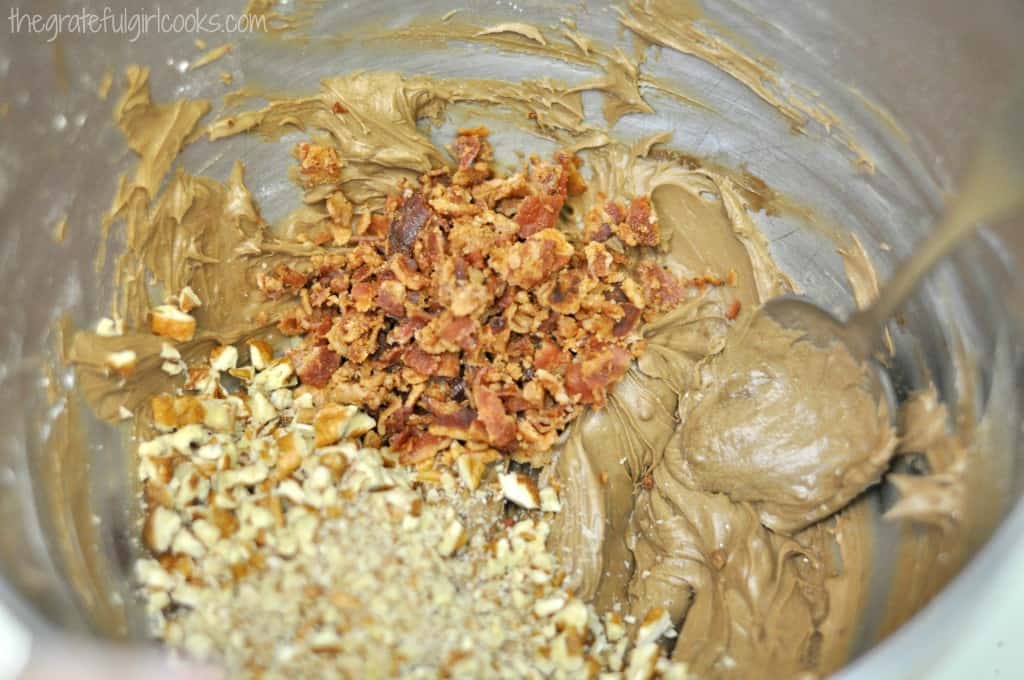 Once mixture is chilled, shape the mixture into 1″ balls, by rolling them between your hands. Place dough balls onto a wax paper covered cooking sheet, then place them into freezer for 1/2 an hour to firm up again. Remove truffles from freezer and carefully dip each one into the melted chocolate/butterscotch coating. My picture turned out blurry (sorry), but I use a toothpick inserted into truffle to dip into the chocolate, and a spoon to help cover each one.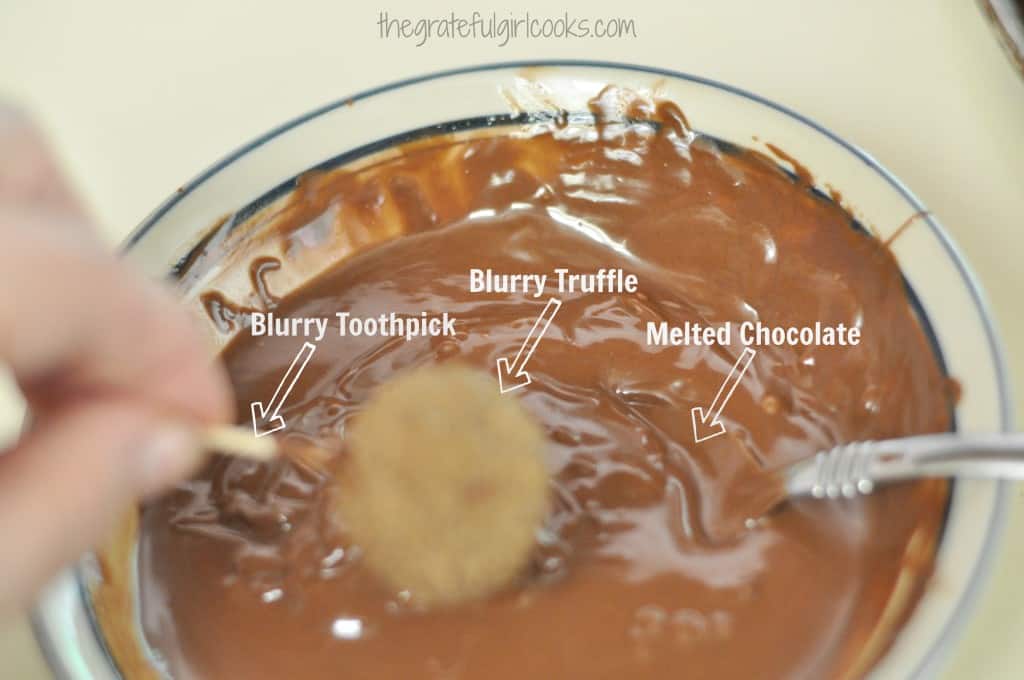 Dip each truffle completely in chocolate, then place onto wax paper or aluminum foil. Use another toothpick to help pull the first toothpick out of the truffle. See the little holes on top of the chocolate covered truffles? Repeat until all truffles are coated.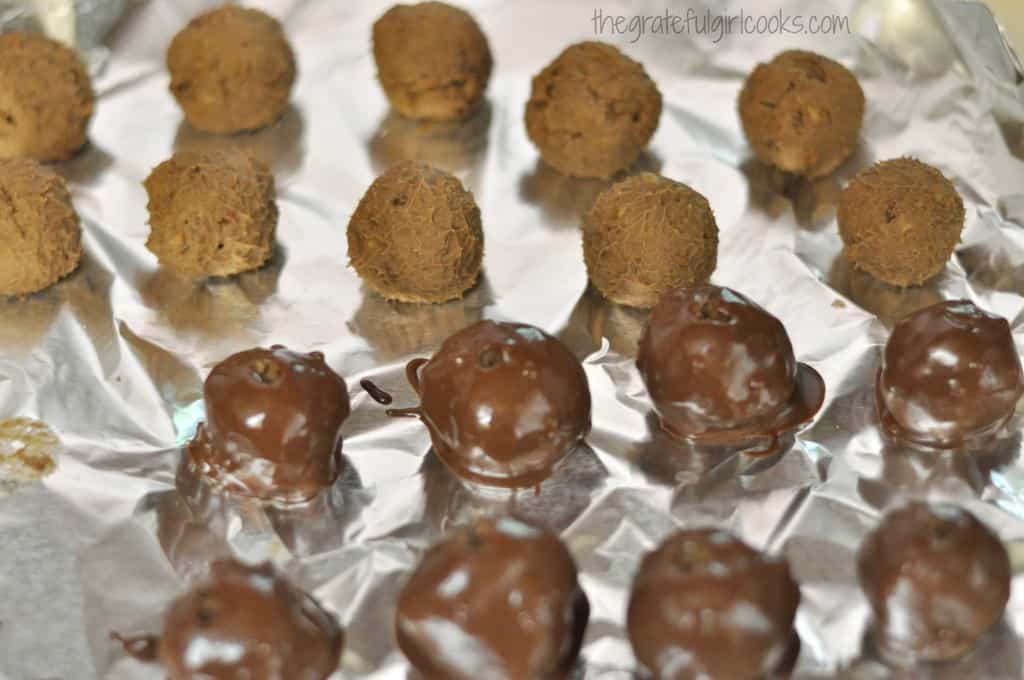 Spoon a little melted chocolate over the hole created by the toothpick to cover it up. Then sprinkle a few bacon crumbles over the top to garnish.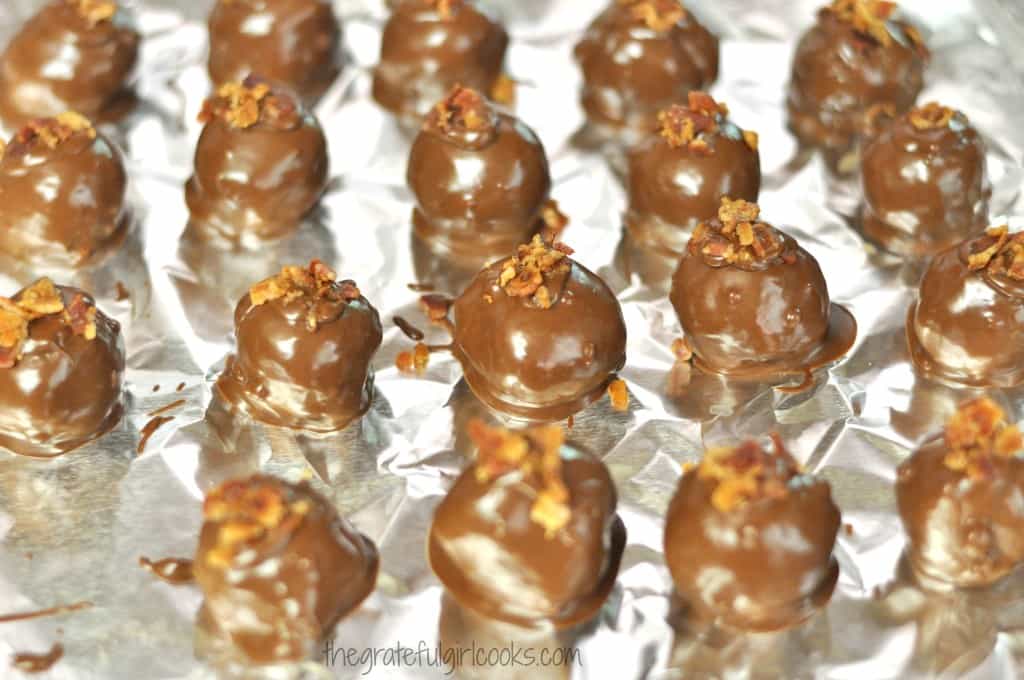 Let the finished truffles sit for a while (at least half an hour), to allow the chocolate to firm up, then place them into little candy sized paper wrappers, as shown. Keep truffles in a covered container in the refrigerator until you are ready to serve.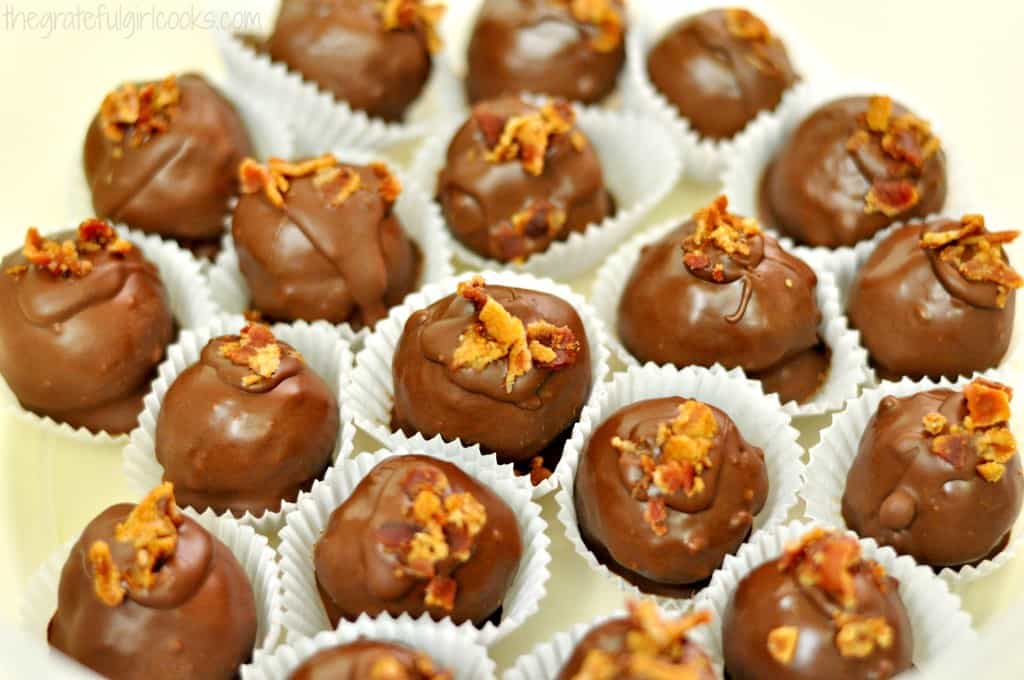 Here's an inside view… they are at their very best served chilled!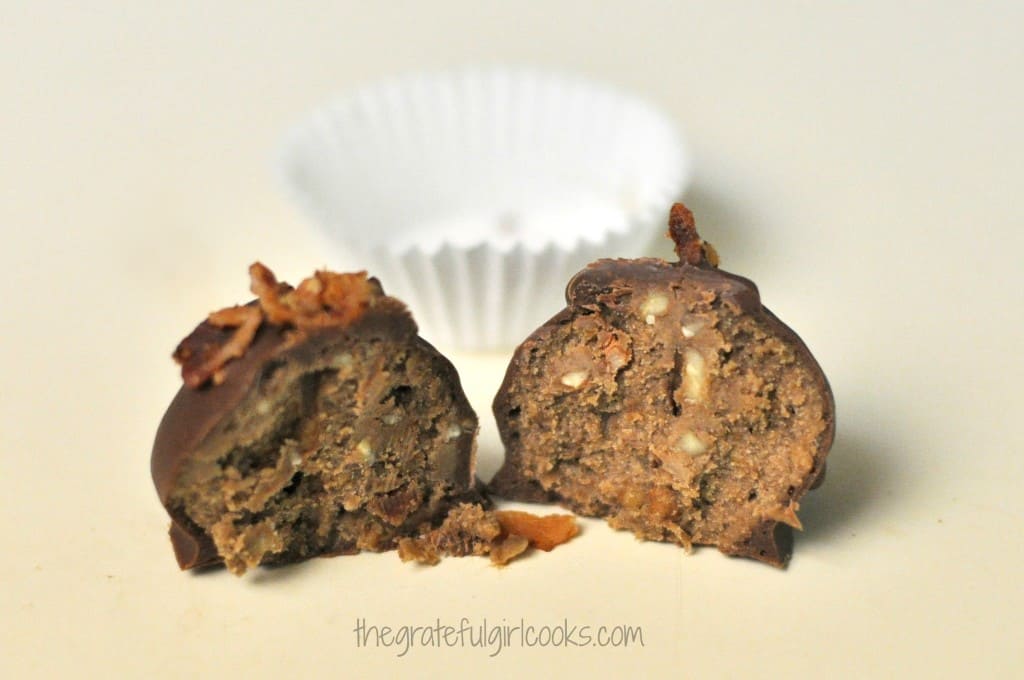 Hope you enjoy them. The maple, pecans, bacon, chocolate and butterscotch flavors make this an INCREDIBLY delicious truffle, and they really aren't that hard to make, either!
God Bless You. Have a great day. Hold your family and friends close. Let them KNOW you love and care for them. Life IS short.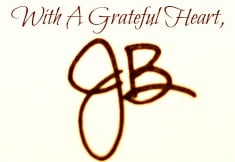 Save