Do you know what Melba Pie is? I sure didn't… until I stumbled upon this recipe in an old cookbook of mine. I'd heard of Peach Melba (a classic dessert) in the past, but didn't know there was even such a thing as a Melba PIE. Melba Pie is a delicious pie which features raspberries AND peaches! Go figure!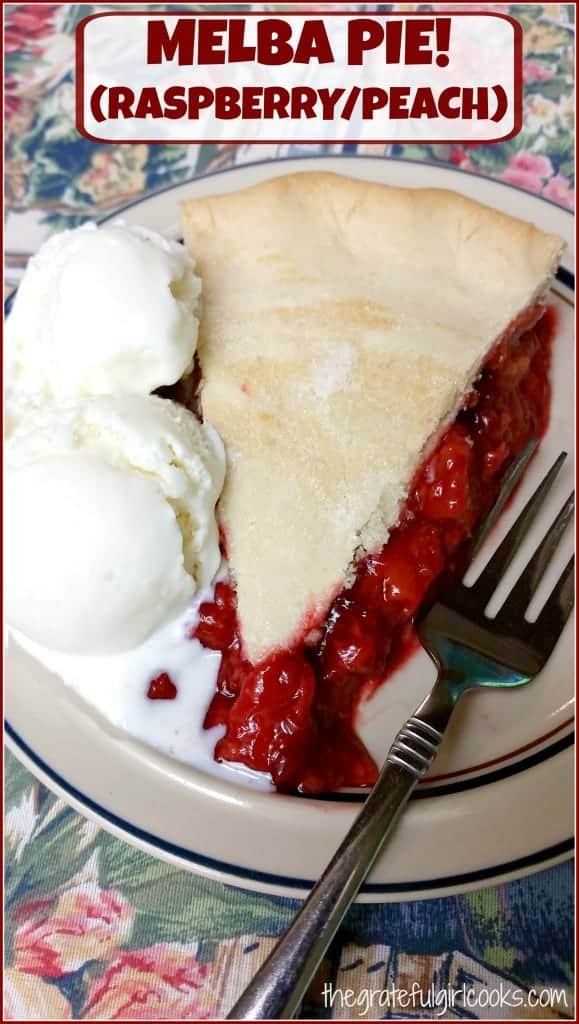 This recipe is for a two crusted pie. One crust on the bottom, the other (you guessed it!) on the top. The filling is a snap to make, so whether you like to make your own pie crust (here's my recipe for "Mom's Pie Crust"), or you prefer to buy pre-made pie crust dough, it's a rather simple and tasty pie to make with the summer bounty of peaches and raspberries available.
First thing you need to do is prepare a DOUBLE crust pastry shell. Once you have the pie dough ready, you need to make the filling.  In a medium sized saucepan, mix together the granulated sugar, cornstarch, and the cinnamon. Stir in the raspberries (if using FROZEN raspberries, do NOT drain them… add it all in).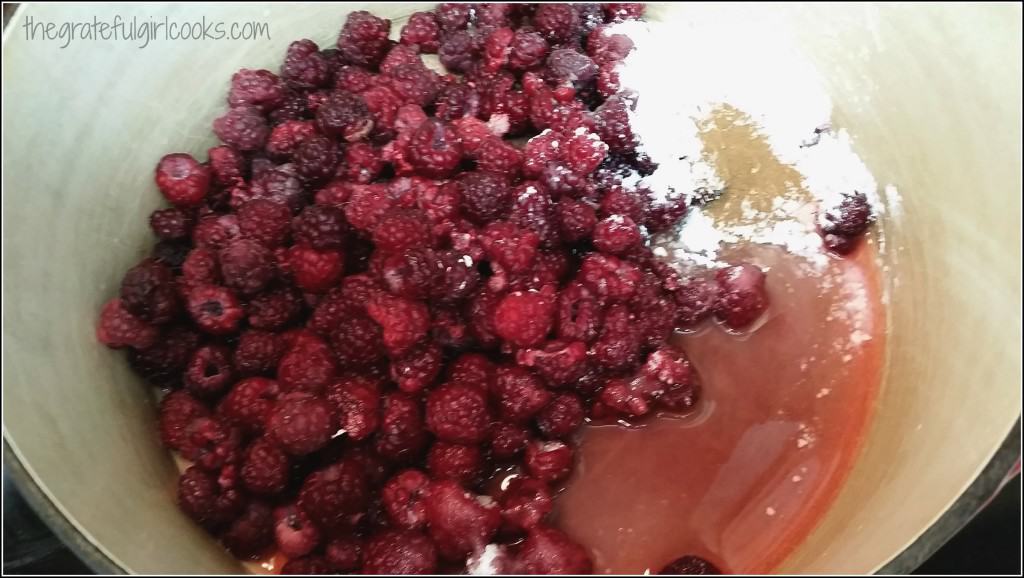 Cook  and stir the raspberry mixture until it thickens and the mixture comes to a boil.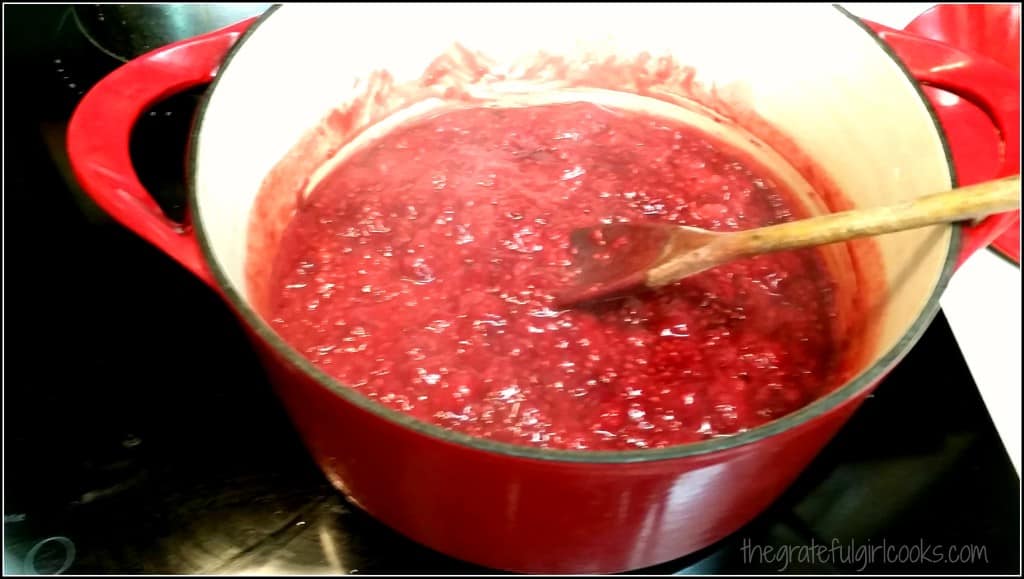 Once it begins to boil and is thickened, add the peaches and lemon juice, then remove from heat.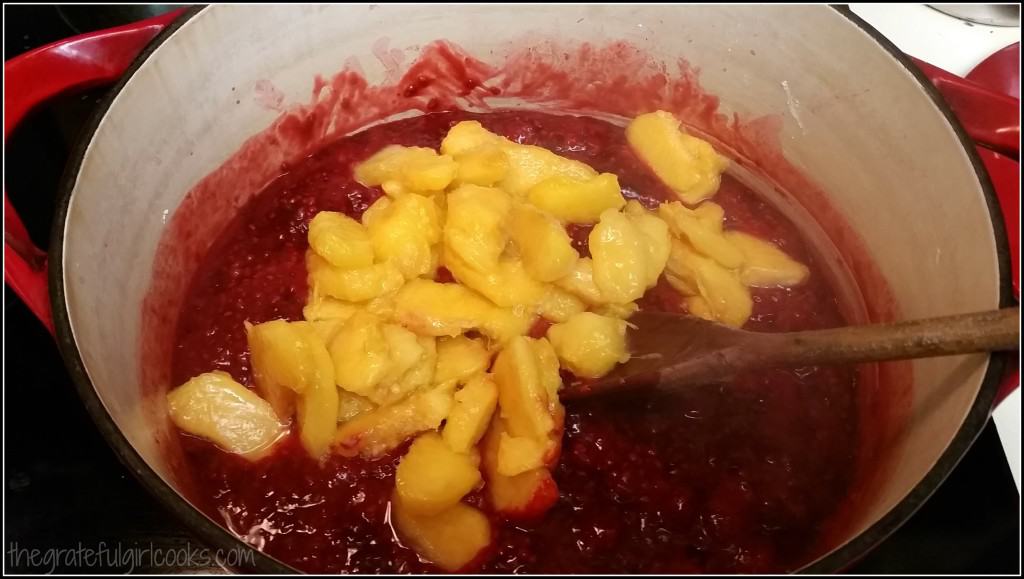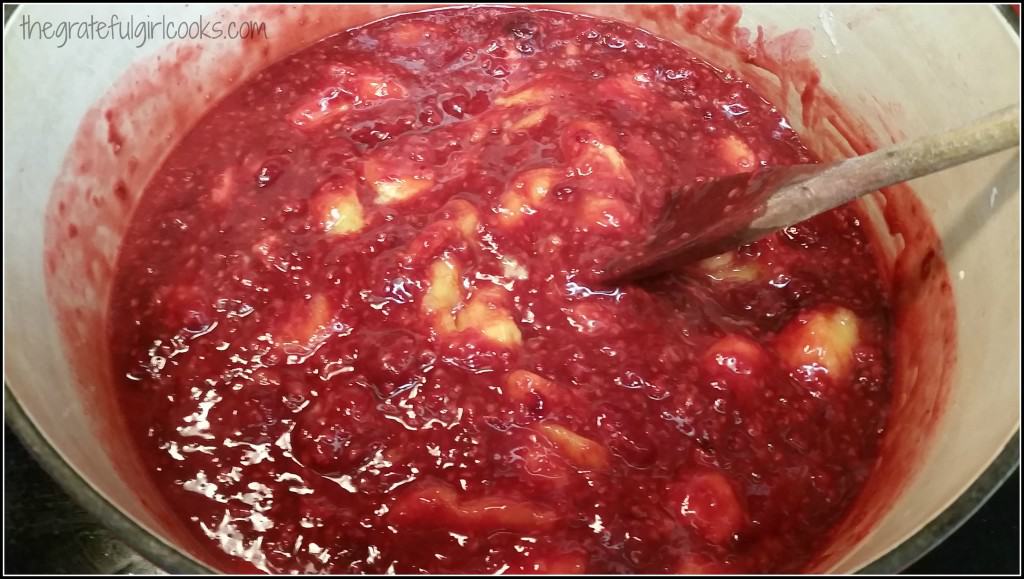 Line a pie pan with the bottom pastry. Prick the dough in several spots with the tines of a fork. Carefully add the pie filling on top of the pie crust.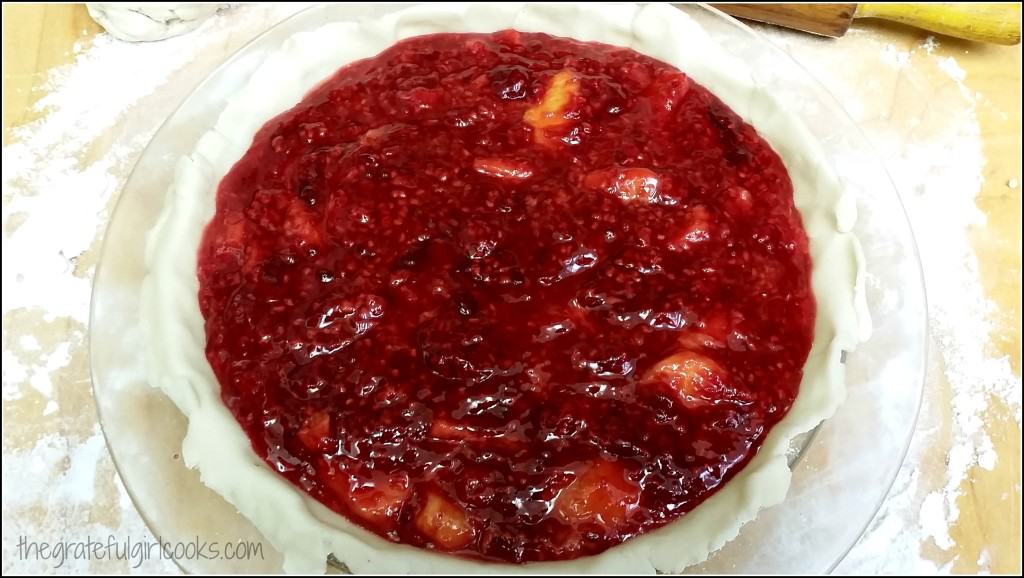 Top the pie filling with the other pie crust. Seal, and decoratively flute the edges of the dough.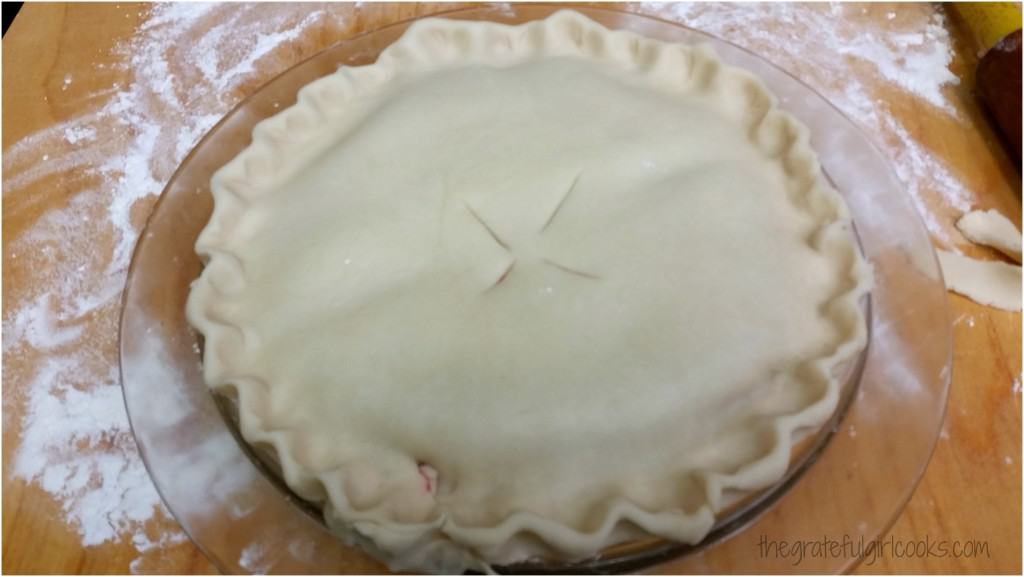 Cut a couple of slits into the top of the pie, then bake the pie for about 30 minutes (or until light golden brown on top). Remove to a wire rack to cool. When pie has  cooled, cut yourself a slice.

Serve it with some vanilla ice cream, take a few bites, and enjoy your homemade Melba Pie!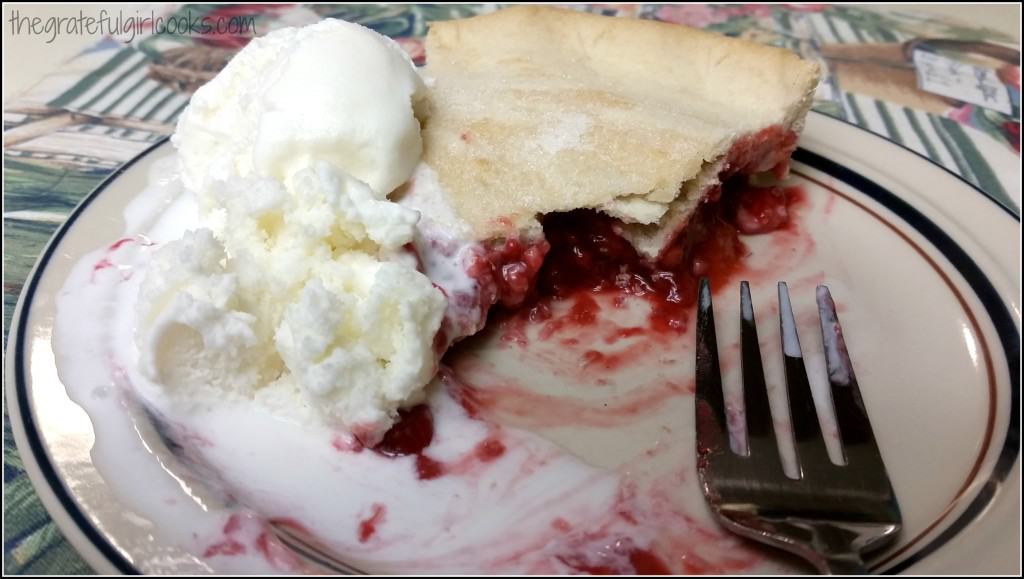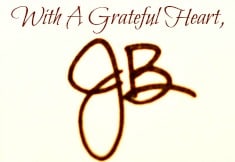 Recipe Source: "The New Pillsbury Family Cookbook", copyright 1973, The Pillsbury Company, page151.
Save
Save