"I Scream, You Scream… We ALL Scream For Ice Cream!" It seems like just about everyone loves a good scoop of ice cream. I know I sure do!  Here's a quick and easy recipe for one of my favorites… Mint Chocolate Chip Ice Cream, just in time for good ol' Summertime!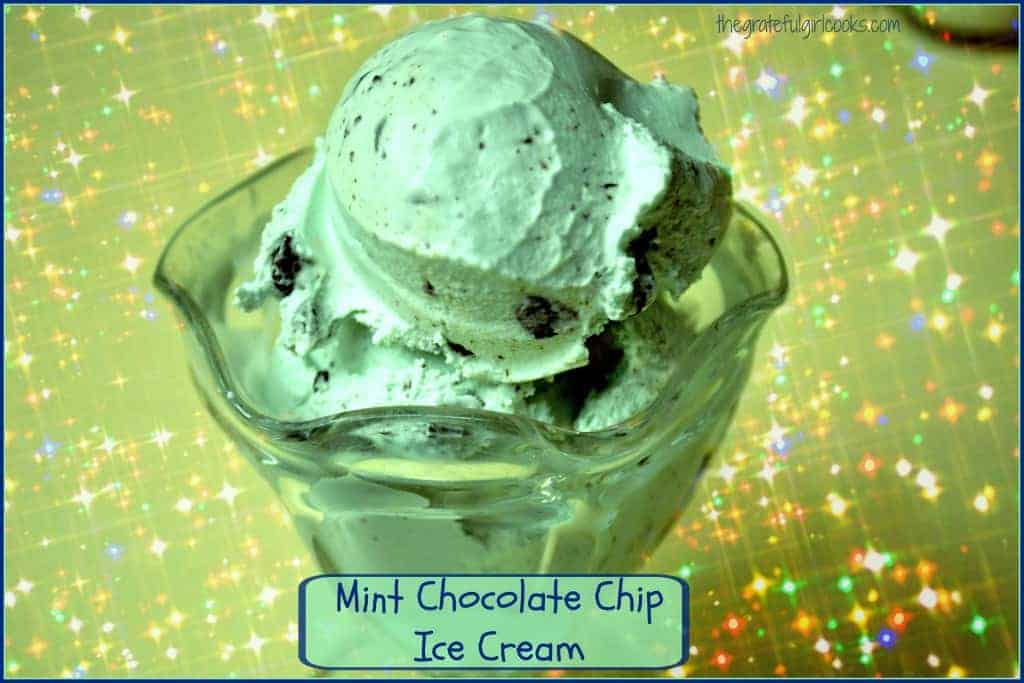 Growing up in sunny Southern California, I have such fond memories of my Mom and Dad making many varieties of homemade ice cream for our family and friends, as an extra special cold and creamy treat in the HEAT of summertime. Back in those days, my Dad would be the one to hand crank the old wooden ice cream maker, then carefully wrap the finished ice cream and canister in lots of towels, etc. to keep it frozen while it firmed up a bit. We would stand around, giddy with excitement, licking our lips in eager anticipation of the frozen treat we would soon be served. It was (and still is) one of my favorite summertime treats! Lucky for me, my husband has the same memories with his family, so we can enjoy this together!
Nowadays, there are all kinds of electric homemade ice cream makers, which have taken some of the hard work out of it (all that hand-cranking!), but with the same delicious results.  I don't know about you, but I find the prospect of having some freshly frozen ice cream hard to resist… especially Mint Chocolate Chip… I love it!  And it's so easy to make (with or without an electric ice cream maker).  I've included directions for both in the printable recipe.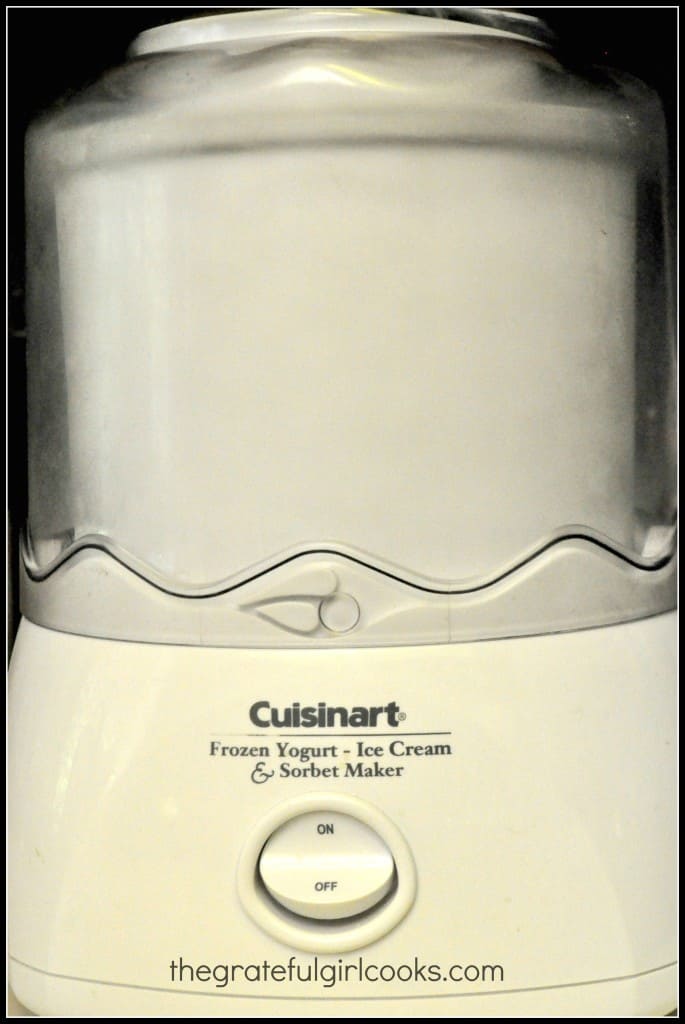 Perhaps you will consider trying this easy recipe… the mint flavor shines, and the flecks and pieces of chocolate…well, you know… it's so delicious!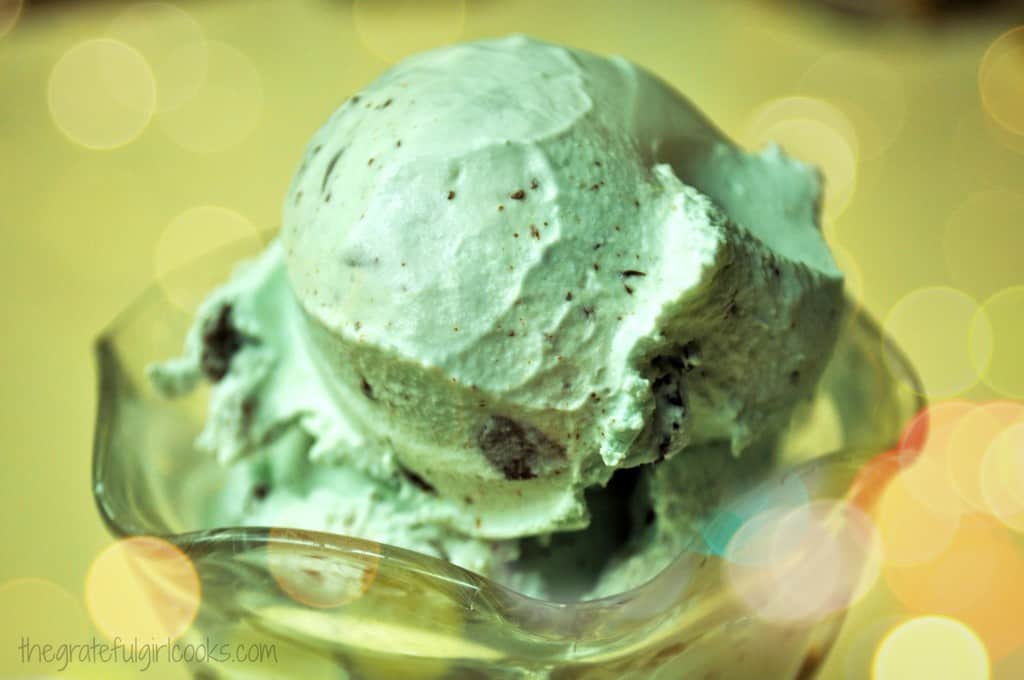 I sincerely hope you enjoy this ice cream. Be sure and check out all the flavors I have listed in my Recipe Index for you to try: http://www.thegratefulgirlcooks.com/recipe-index/desserts/ice-creamfrozen-treats/.  I've posted at least 14 flavors (so far), from the summer I had my "Great Ice Cream Experiment" to try many different recipes!
Have a great day, treat yourself and enjoy a big old scoop (or two) of ice cream!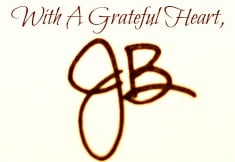 Recipe Source:  Cuisinart Instruction and Recipe Booklet for Automatic Frozen Yogurt-Ice Cream & Sorbet Maker, copyright 2002, Cuisinart, page 4.


Save