I saw a recipe pop up on a friend's Facebook page for a coffeecake that was served to Los Angeles City School students years ago, and it brought back great memories of enjoying a piece from the cafeteria with friends, while on class breaks. I just HAD to make it,  and as a result, here's the recipe for a delicious Old-Fashioned Crumb Coffeecake!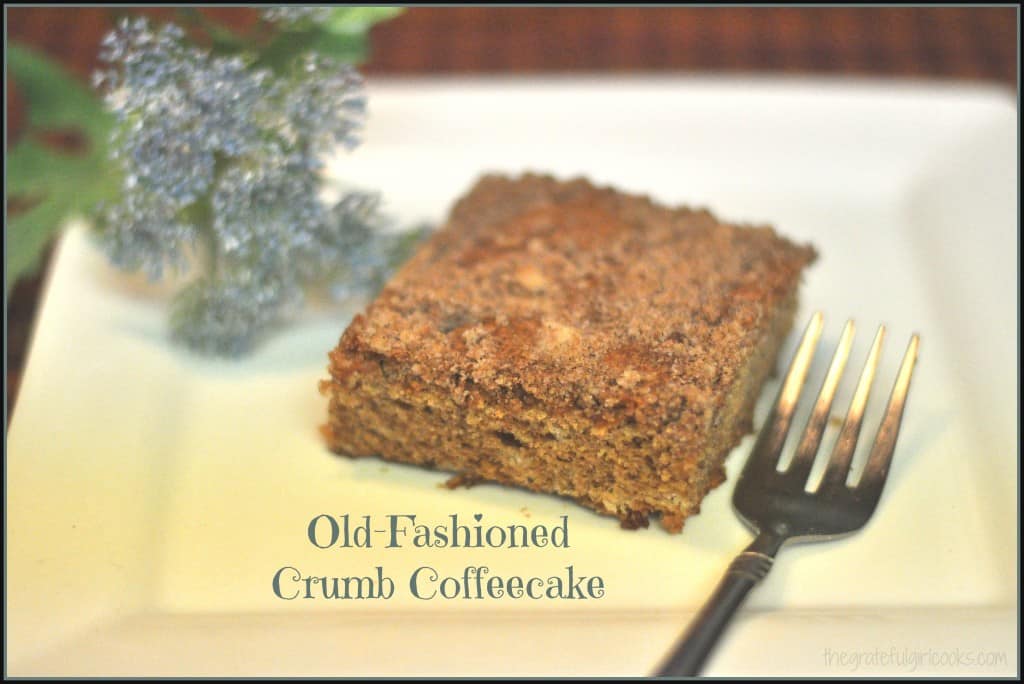 The recipe is so easy to prepare! Here's what you do to make this flavorful coffeecake:  In a large bowl, mix together flour, brown sugar, granulated sugar, salt, nutmeg and oil. Mix until mixture becomes crumbly.  Set aside.
Measure out 1/2 cup of the crumb mixture and place it in a small separate bowl. Add 1 teaspoon of the cinnamon to this crumb mixture and mix to combine. Set aside.
In another bowl, combine remaining teaspoon of cinnamon, baking soda, egg, and buttermilk. Mix this well with a fork or whisk. Add the buttermilk mixture to the flour mixture. Stir well to combine, but don't over mix (only till ingredients are fully incorporated).
Grease a 9×13 pan (can use slightly smaller pan like an 8×12 for "taller" piece of coffeecake, but will need to adjust cooking time slightly).  Pour in the batter and spread to distribute evenly.  Sprinkle the reserved crumb/cinnamon topping evenly over the top of the batter.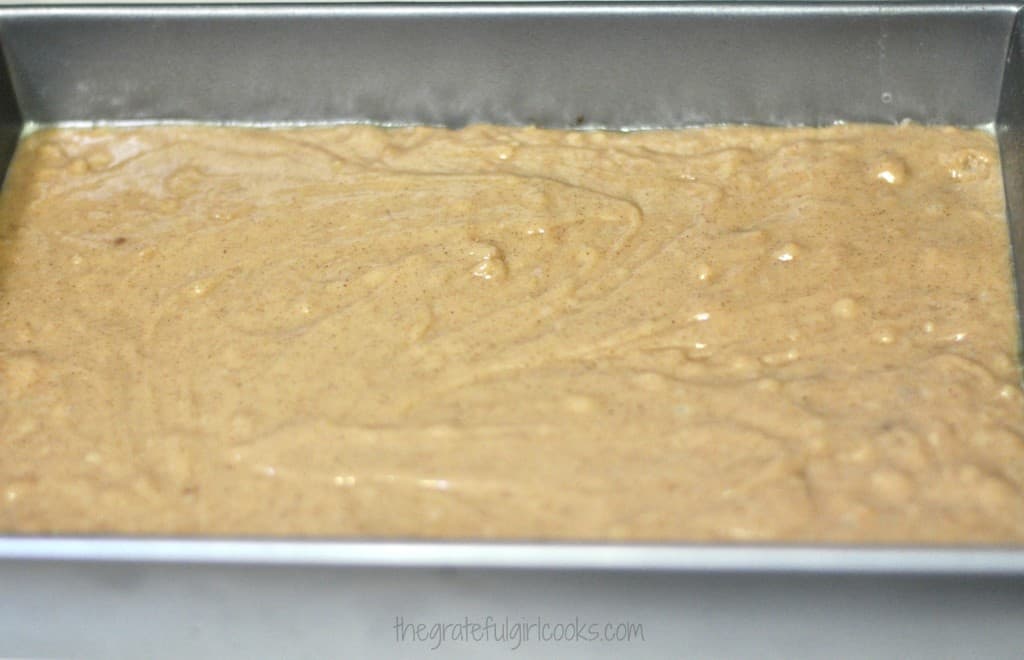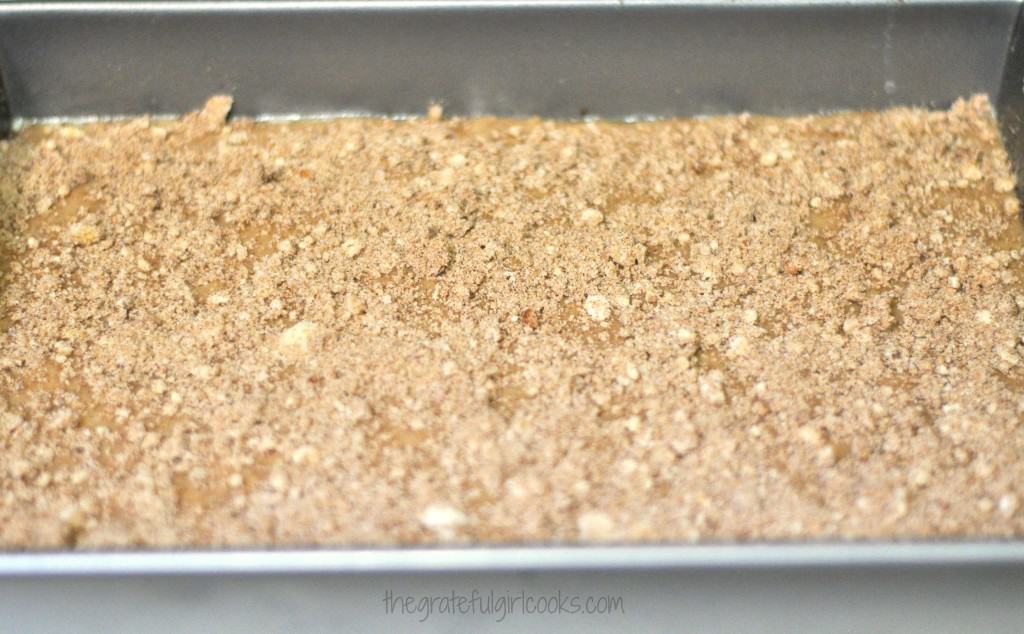 Bake coffeecake in a 375 degree preheated oven for 30-40 minutes, until a toothpick inserted in middle of coffeecake comes out clean. (Mine took 30 minutes!). Be careful not to overcook the coffeecake or it can become dry. When done, remove pan to a wire rack, and let coffeecake cool before slicing and serving.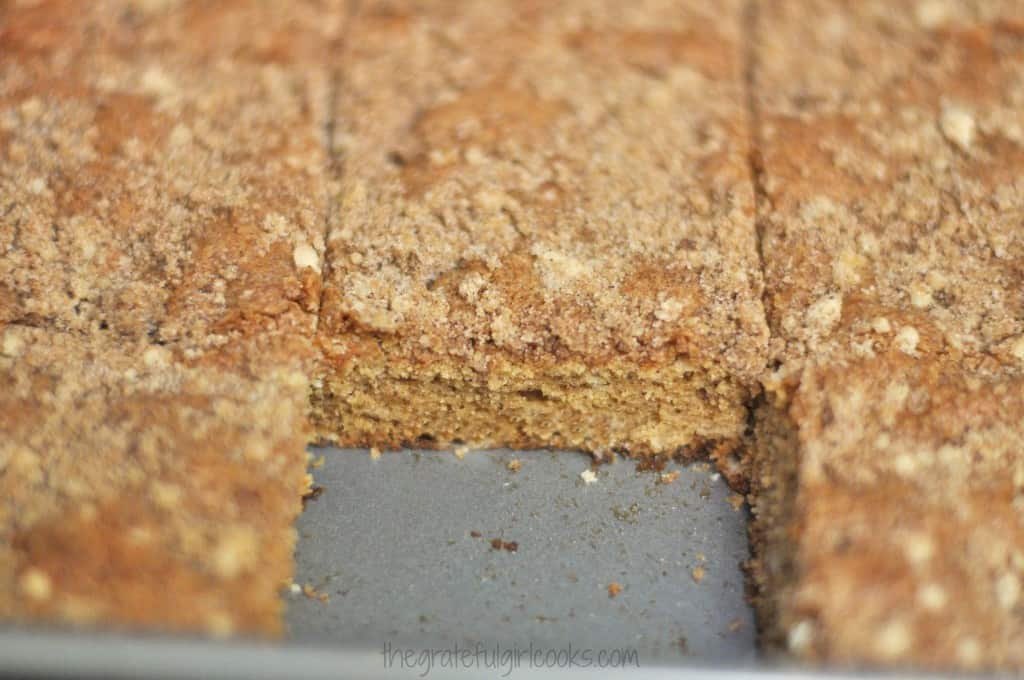 Hope you enjoy this tasty, simple coffeecake!  It sure brought back memories for my husband and I, as we sampled it!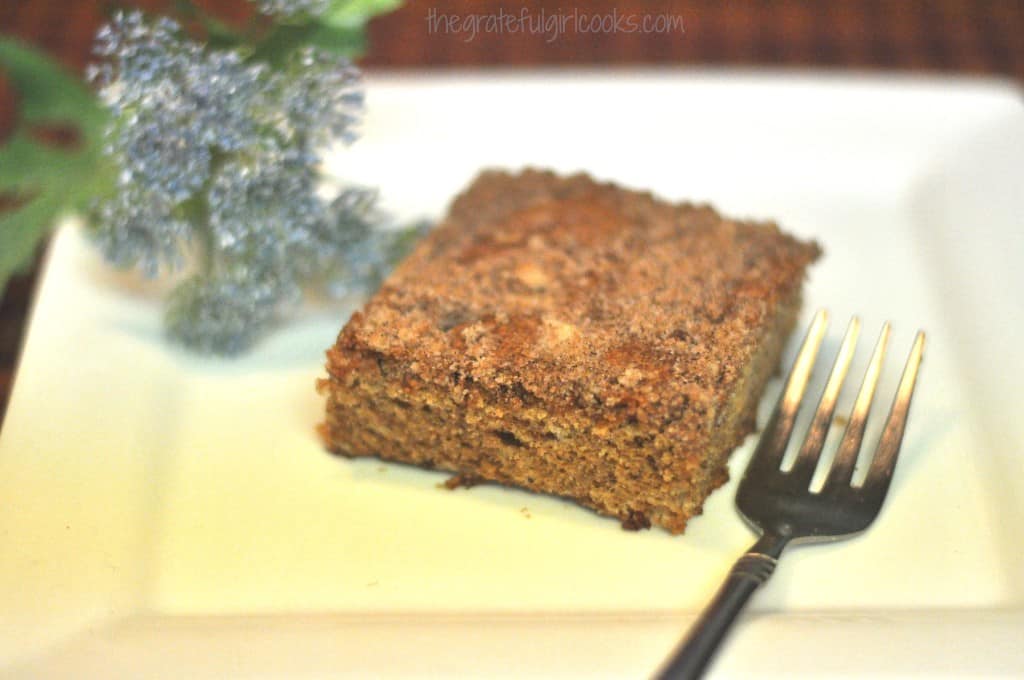 Have a wonderful day… may you find encouragement for your heart and soul today! God bless you!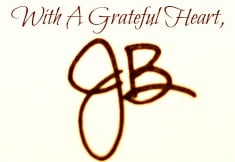 Recipe Source:  Article titled "Culinary SOS", by Rose Dosti, Recipe submitted by Frances, (former pastry cook for LAUSD), published in the Los Angeles Times, January 27, 1994

Save
Save
Save
Save
Save
Save
Save
Save
Save
Save
Save
Save
Save
Save
Save
Save
Save