Last year a friend from out of state was staying in our home for several days. My friend Patti and I went to a local restaurant, where I tasted an amazing soup… Olive Garden Chicken Gnocchi Soup!  It was so good I've been on a quest to find a great recipe to duplicate it.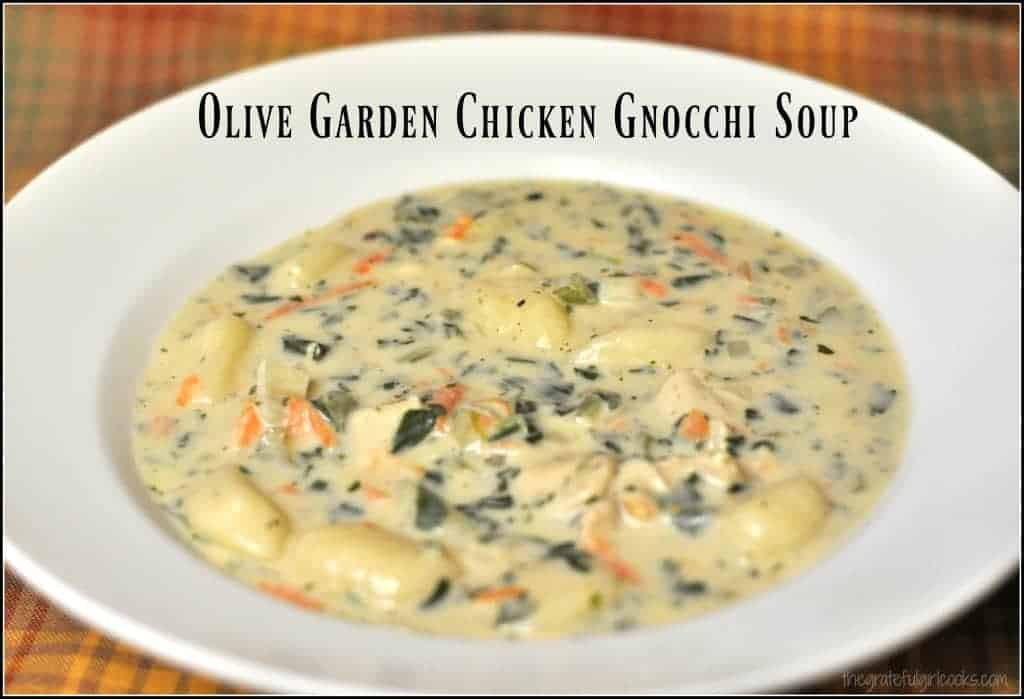 I think I found a great recipe on Pinterest, The soup tastes amazingly similar to the restaurant version, and is crazy delicious! Did I mention it only takes 25-30 minutes from start to finish to make, as well? Yep.  EASY and delicious – now that's my kind of meal!
Here's how you make this main course soup:
Add butter and olive oil to a large soup pot. Turn heat to medium-high heat, and melt butter. Add diced onion and celery and sauté for 3-4 minutes, stirring occasionally, until onions are translucent and tender. During the last minute, add the minced garlic and continue cooking, stirring to prevent garlic from burning.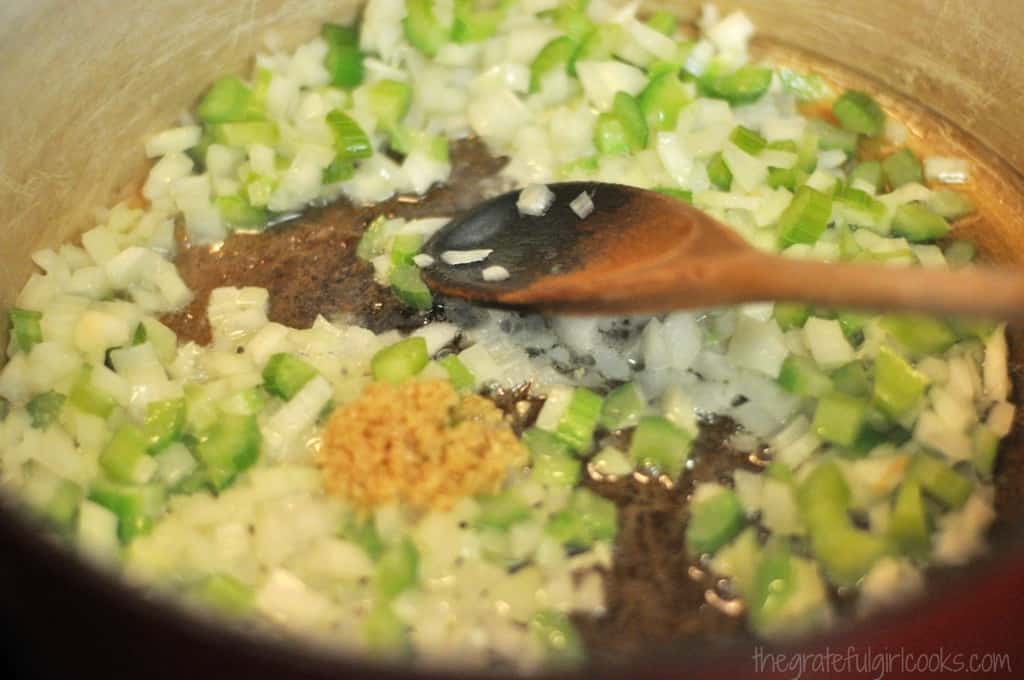 Once onions and celery is tender, add flour.  Stir to combine (this makes a "roux" which acts to thicken the soup). Cook the roux for an additional minute, stirring well.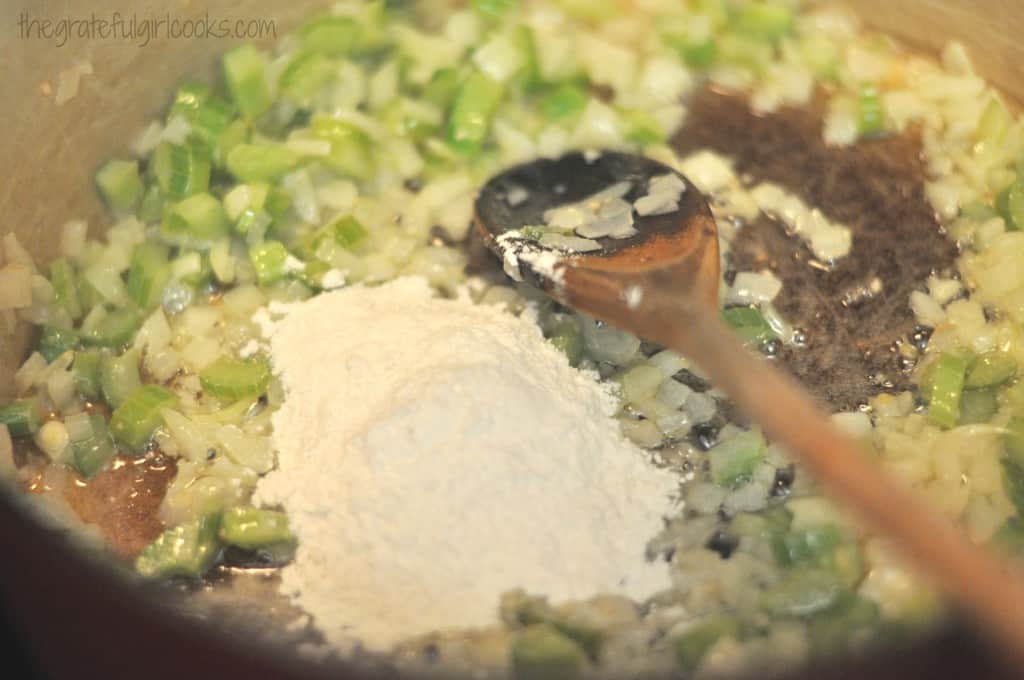 Add the half and half and the chicken broth to the soup pot, and stir well, to fully combine ingredients.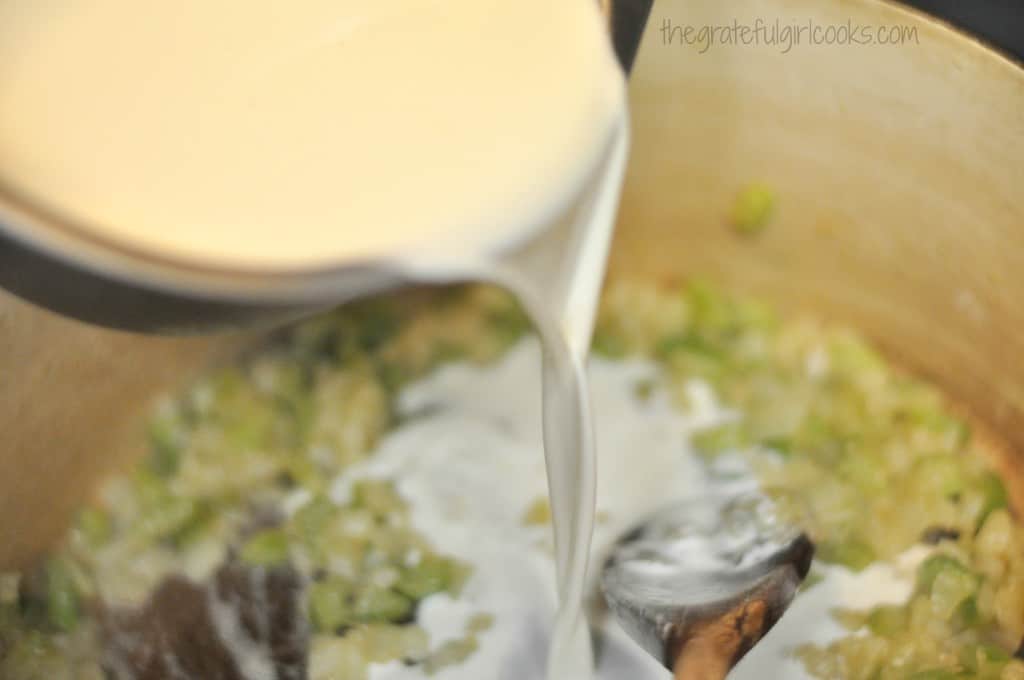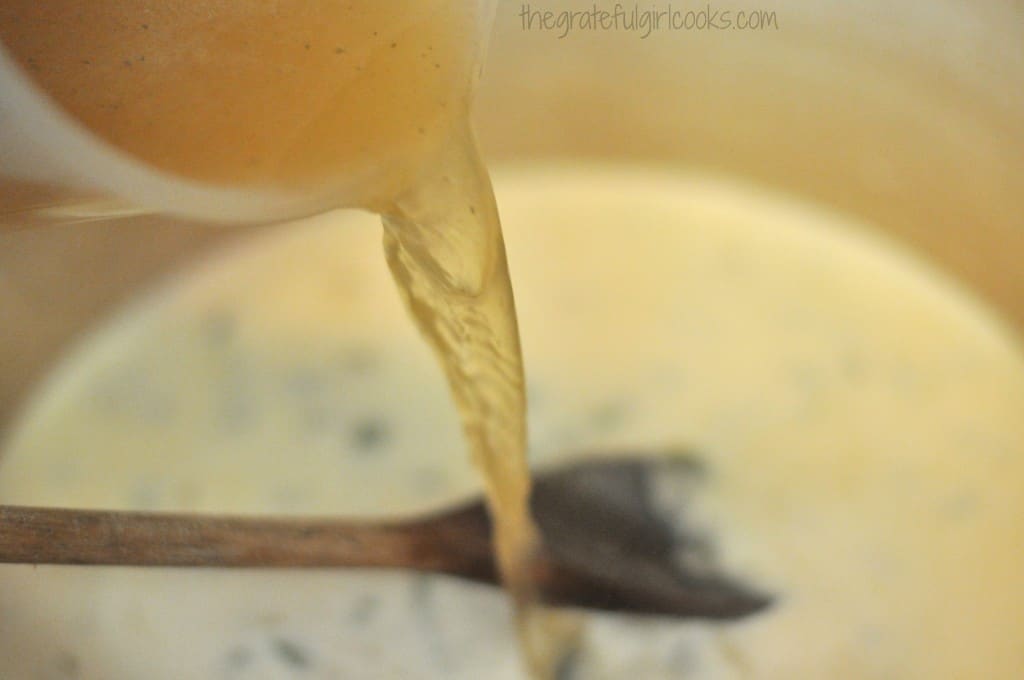 The soup will look like this. Continue to cook, stirring frequently until soup begins to thicken.  Once soup has begun to thicken, add shredded carrots, chopped spinach, fresh thyme leaves, diced chicken breast, and potato gnocchi. Stir to fully combine ingredients.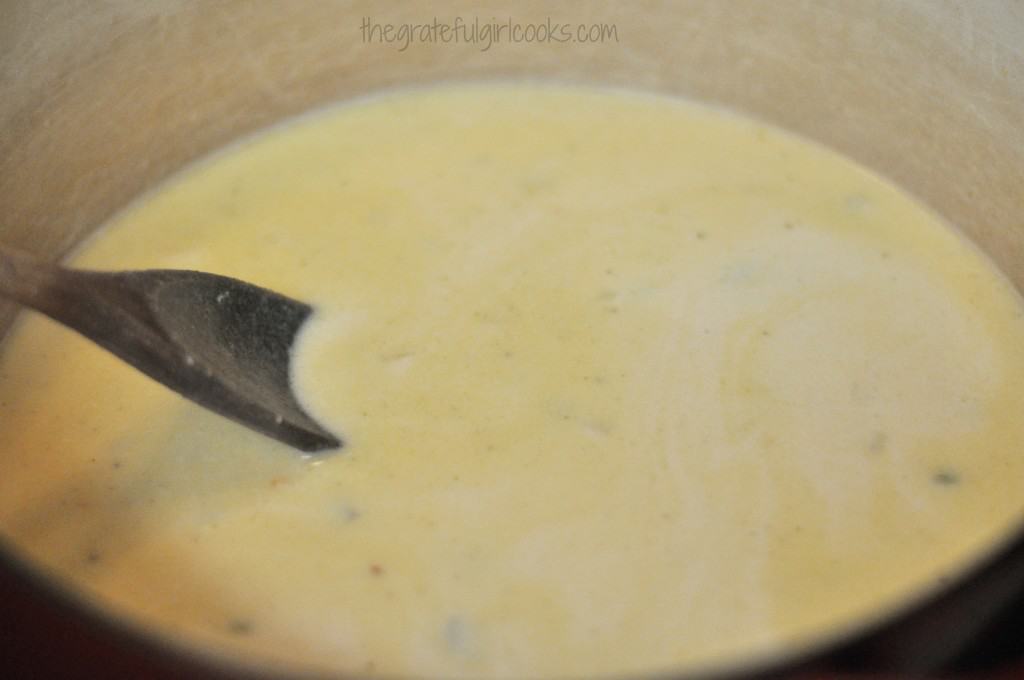 Continue to cook the soup on medium until soup is heated through, and the potato gnocchi is fully cooked (between 5 and 10 minutes). The soup will thicken up a bit more, too. See that good looking gnocchi? YUM.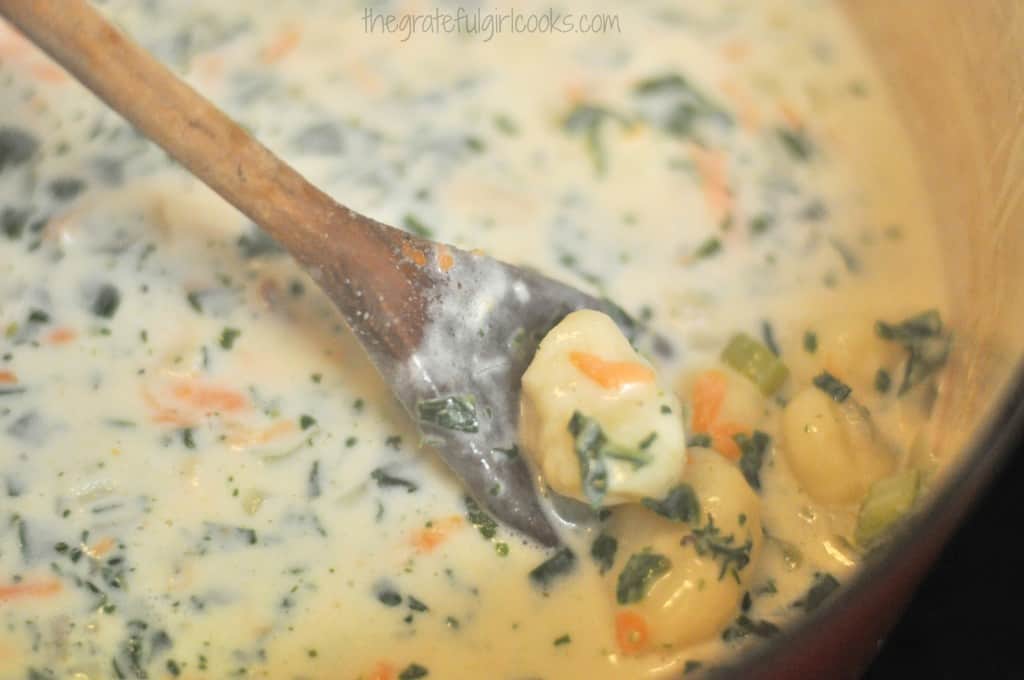 Once soup is finished cooking, give it a taste test. Season with salt and ground black pepper, to taste.  See the bites of gnocchi, chicken, spinach and shredded carrots? This is a meal in a bowl, friends!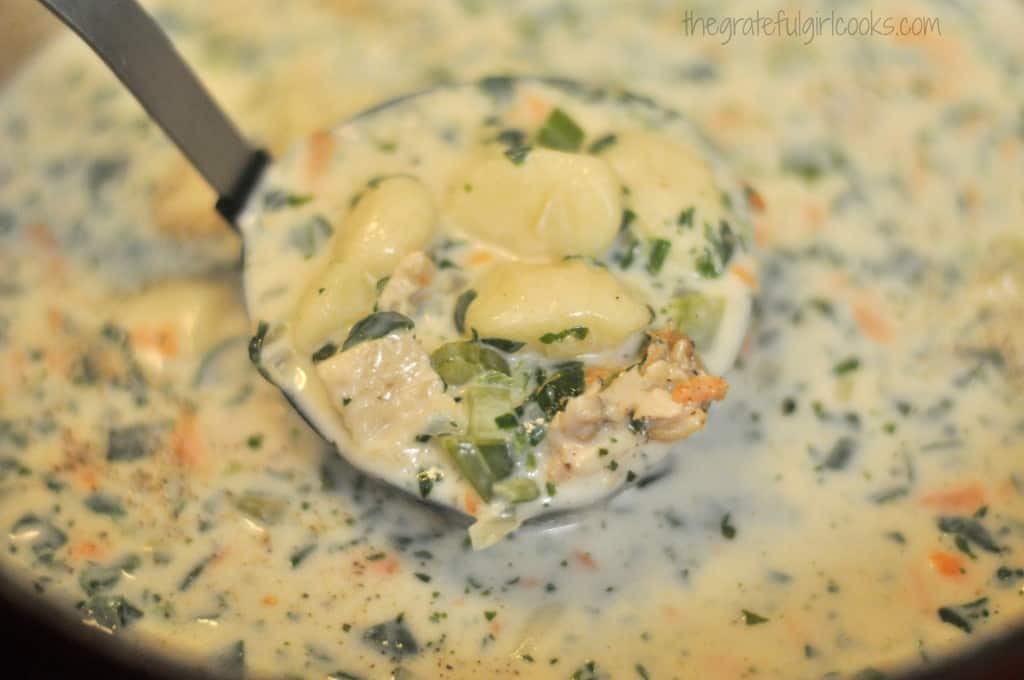 Ladle the soup into serving bowls, and serve while HOT!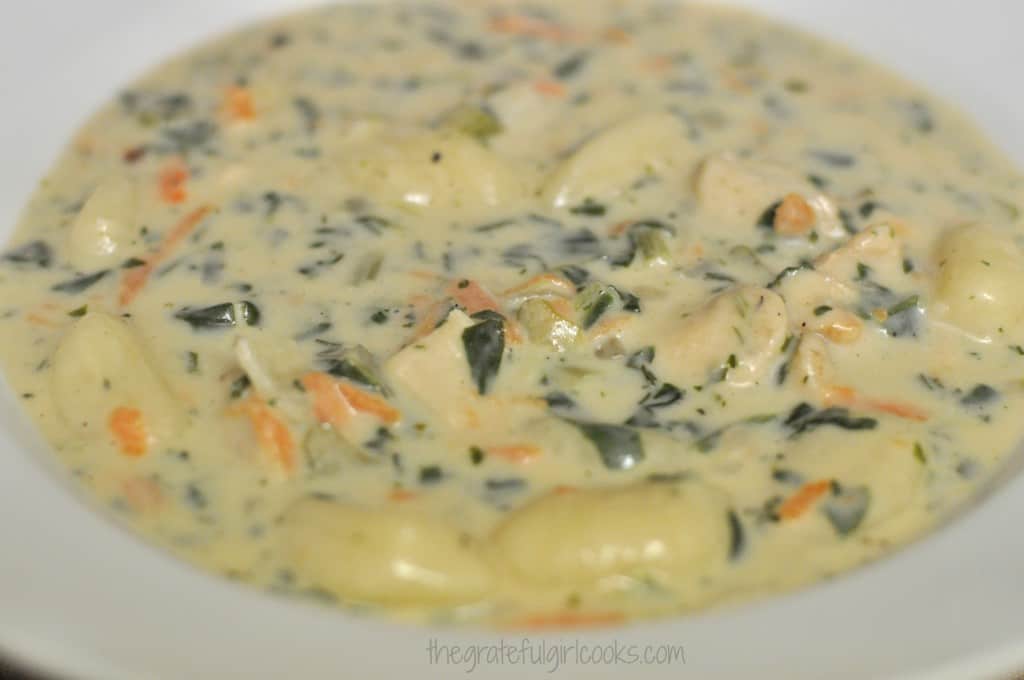 I think you're gonna love this soup… we sure did! The potato gnocchi in the soup taste like little dumplings!  I served our soup with slices of crusty French bread (which we also dipped in the soup to "sop up" some of that delicious broth!).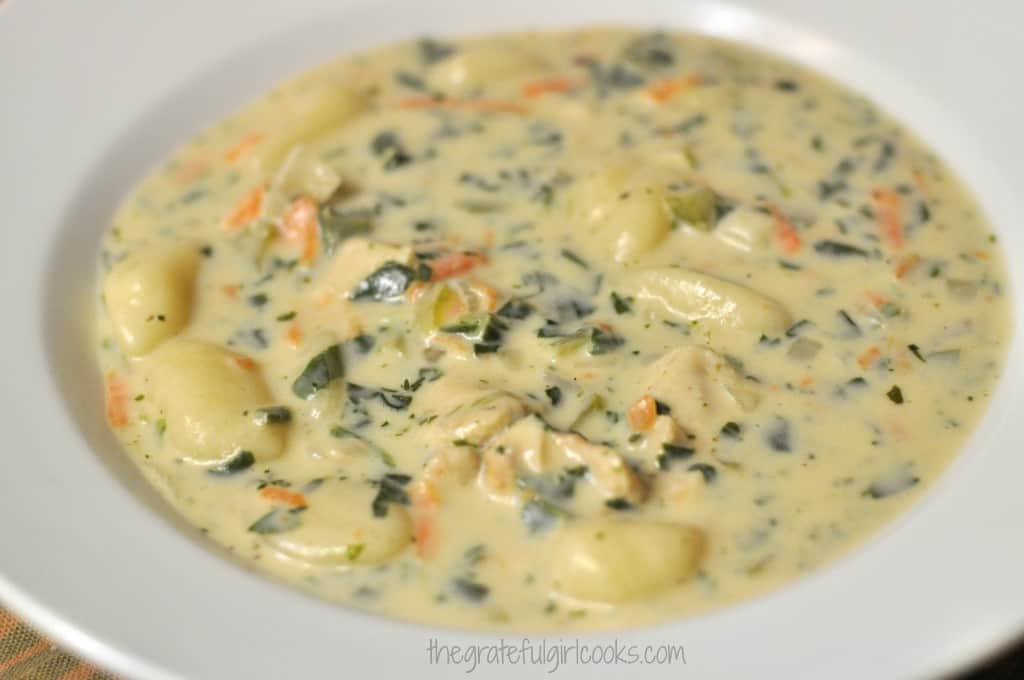 Sure hope you will consider making this soup. It's quick and easy to prepare on a busy day, but is so filling and super delicious! The leftovers were just as good, as well!
Have a great day, and thanks for taking the time to check out this recipe. Hope you enjoy!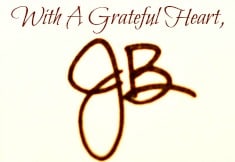 Recipe Source: http://therecipecritic.com/2016/09/creamy-chicken-gnocchi-soup-olive-garden-copycat/



Here's one more to pin on your Pinterest boards!

Save
Save
Save
Save
Save
Save
Save
Save
Save
Save
Save