If you enjoy the convenience of one pot meals, I'm sure you will LOVE this recipe for One Pan Greek Chicken And Orzo… a delicious, flavor-filled dish that's ready to eat in 30 minutes!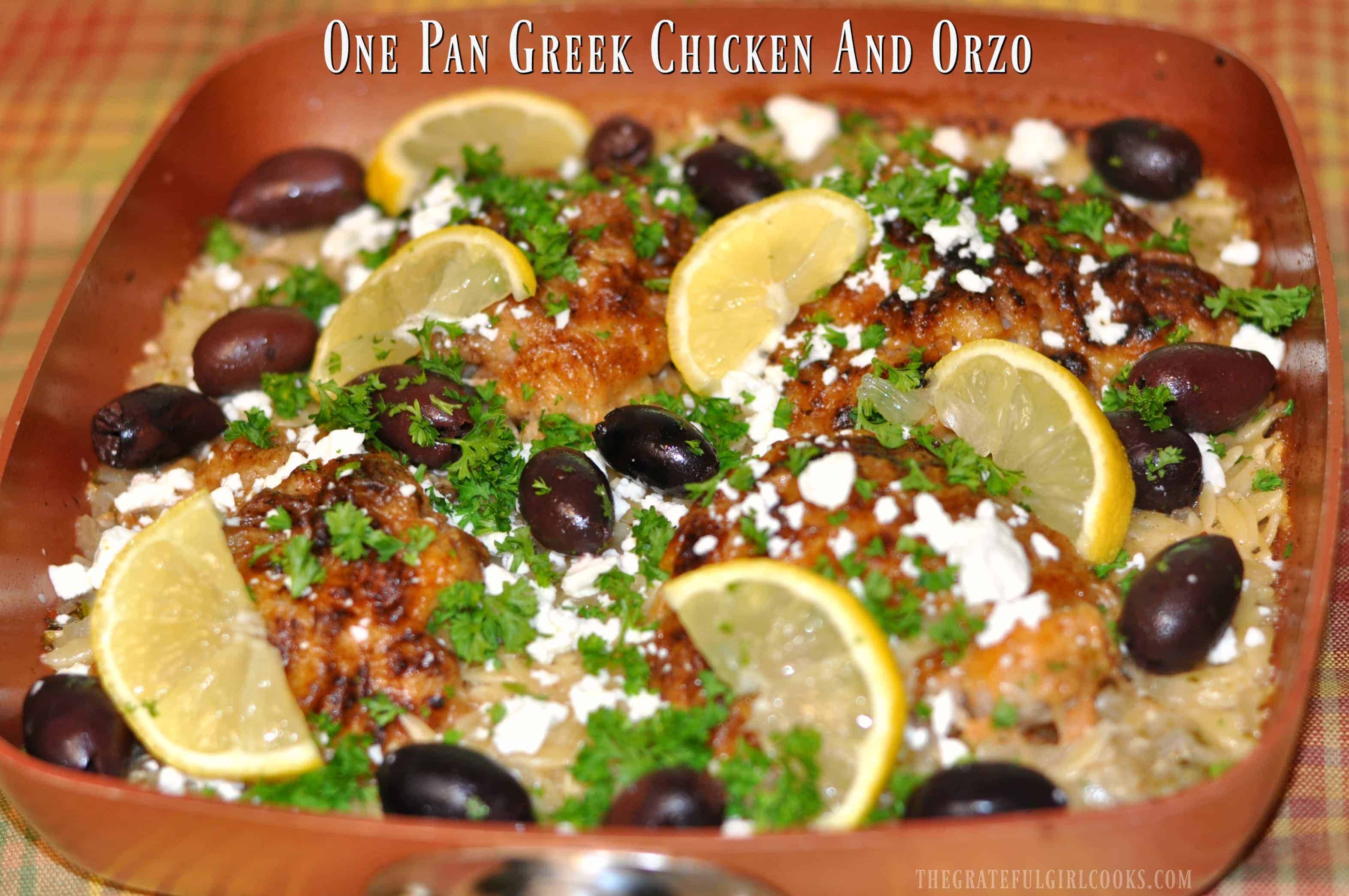 My husband and I just returned from a week in Hawaii, and truthfully, I wasn't too thrilled about preparing dinner (after being spoiled by eating out for a week!)… BUT… I found this recipe from Joanna Cismaru while searching Pinterest and decided to try it, since it was quick and easy!  I'm sure glad I did, because we loved this meal! Pan-seared, lightly seasoned chicken thighs cook alongside orzo pasta in white wine and chicken broth, then are topped with kalamata olives, crumbled feta cheese, fresh parsley, lemon wedges, and served. YUM!
The dish is really easy to prepare, as well. Here's how:
Mix together all-purpose flour, smoked paprika, garlic powder, salt and black pepper in a medium bowl.
Pat chicken thighs dry using a paper towel.  Dredge chicken thighs in the seasoned flour mixture, coating all sides.
Heat 1 Tablespoon olive oil in a large skillet (on medium-high heat). Carefully add chicken thighs to hot oil. Cook them for 4 minutes, without moving them in skillet.
Flip chicken over and cook the other side for 3-4 minutes until crispy and well-browned.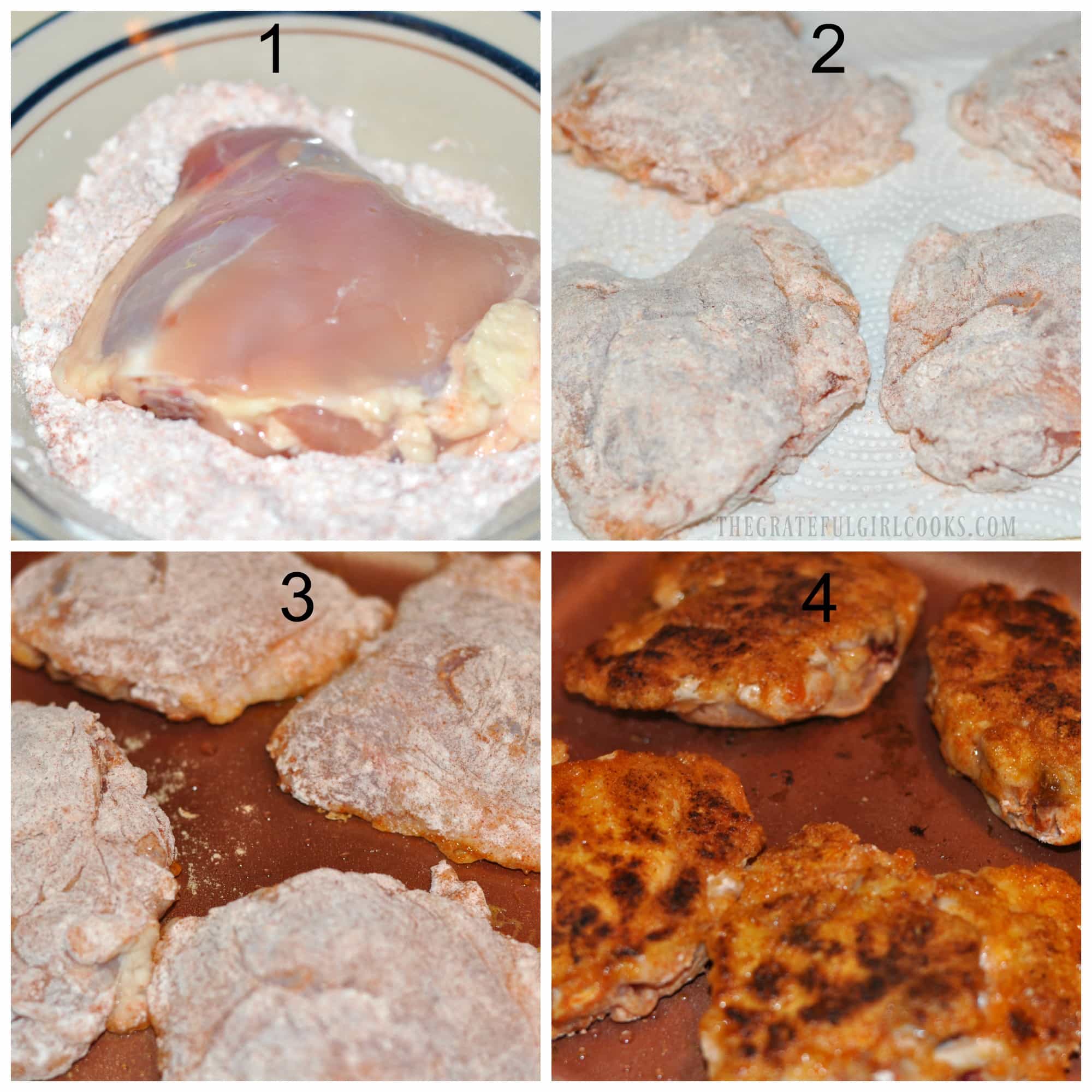 Remove chicken to a plate and let rest. (Don't worry if it's not all the way done – the chicken will finish cooking later!).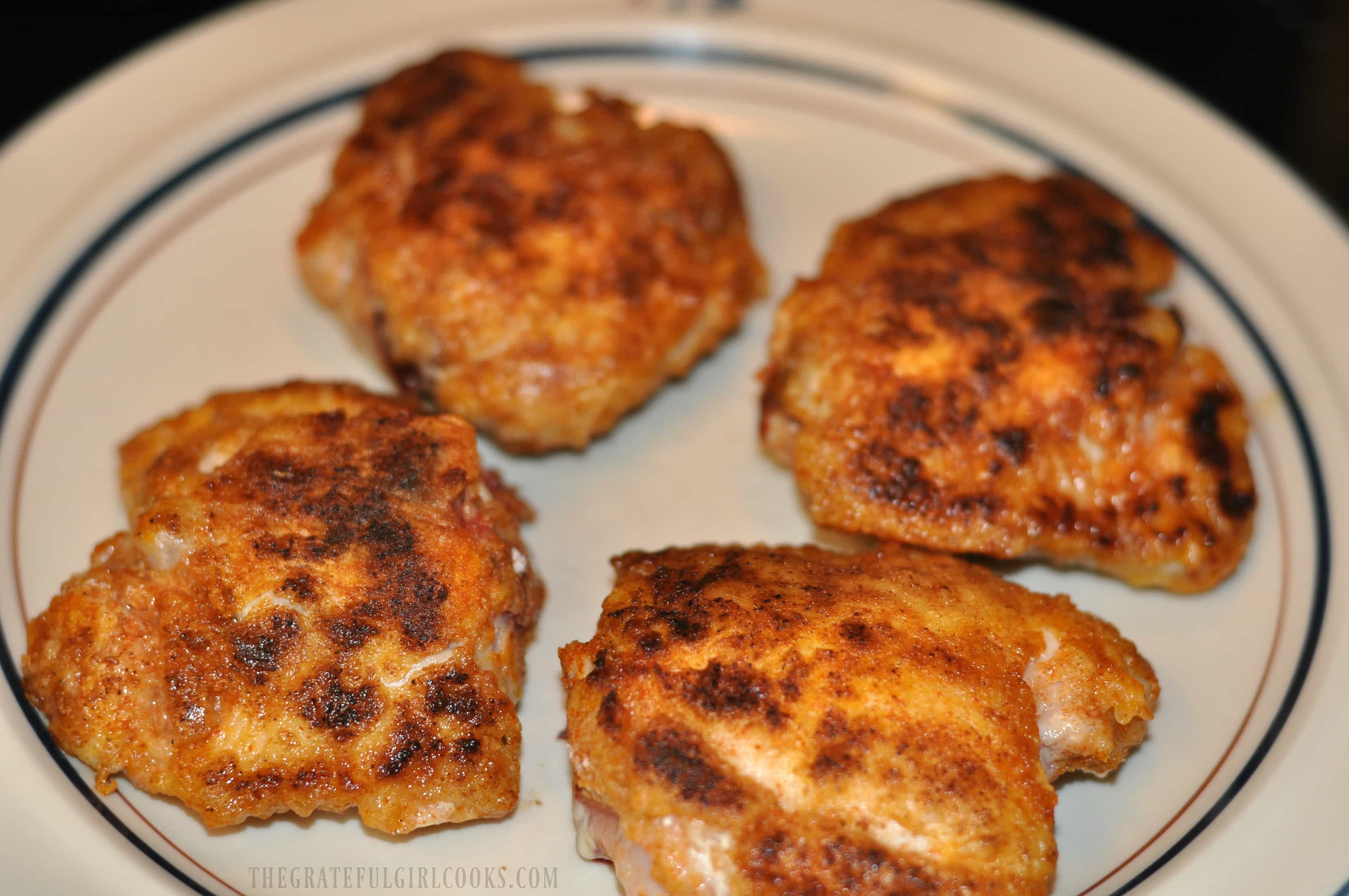 Add 1 Tablespoon olive oil back into the skillet you cooked the chicken in and turn heat to medium.  Add chopped onion, minced garlic, red pepper flakes, thyme and oregano. Stir, and cook for 1 minute.  Add salt and pepper to lightly season.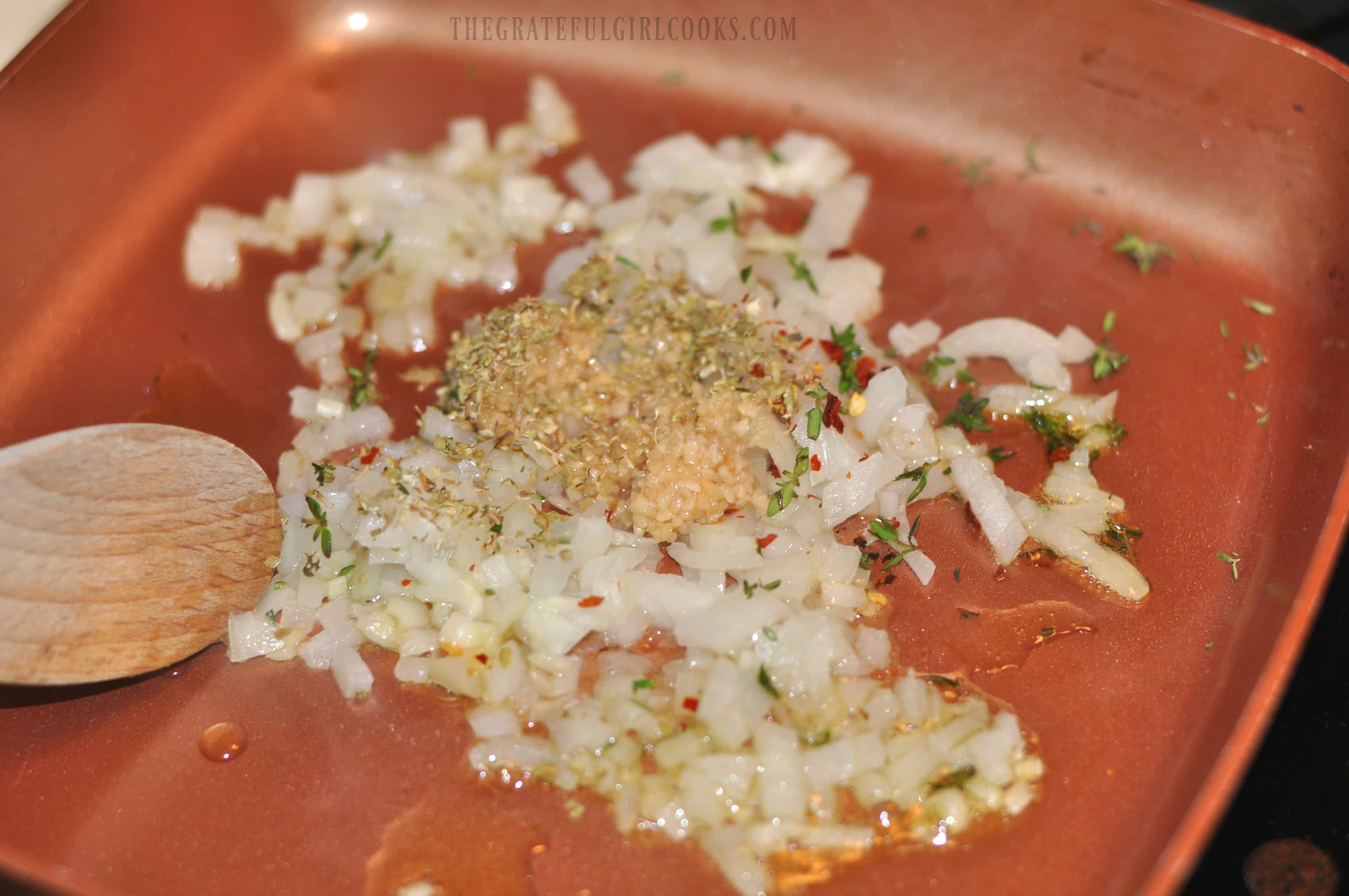 Pour in the uncooked orzo.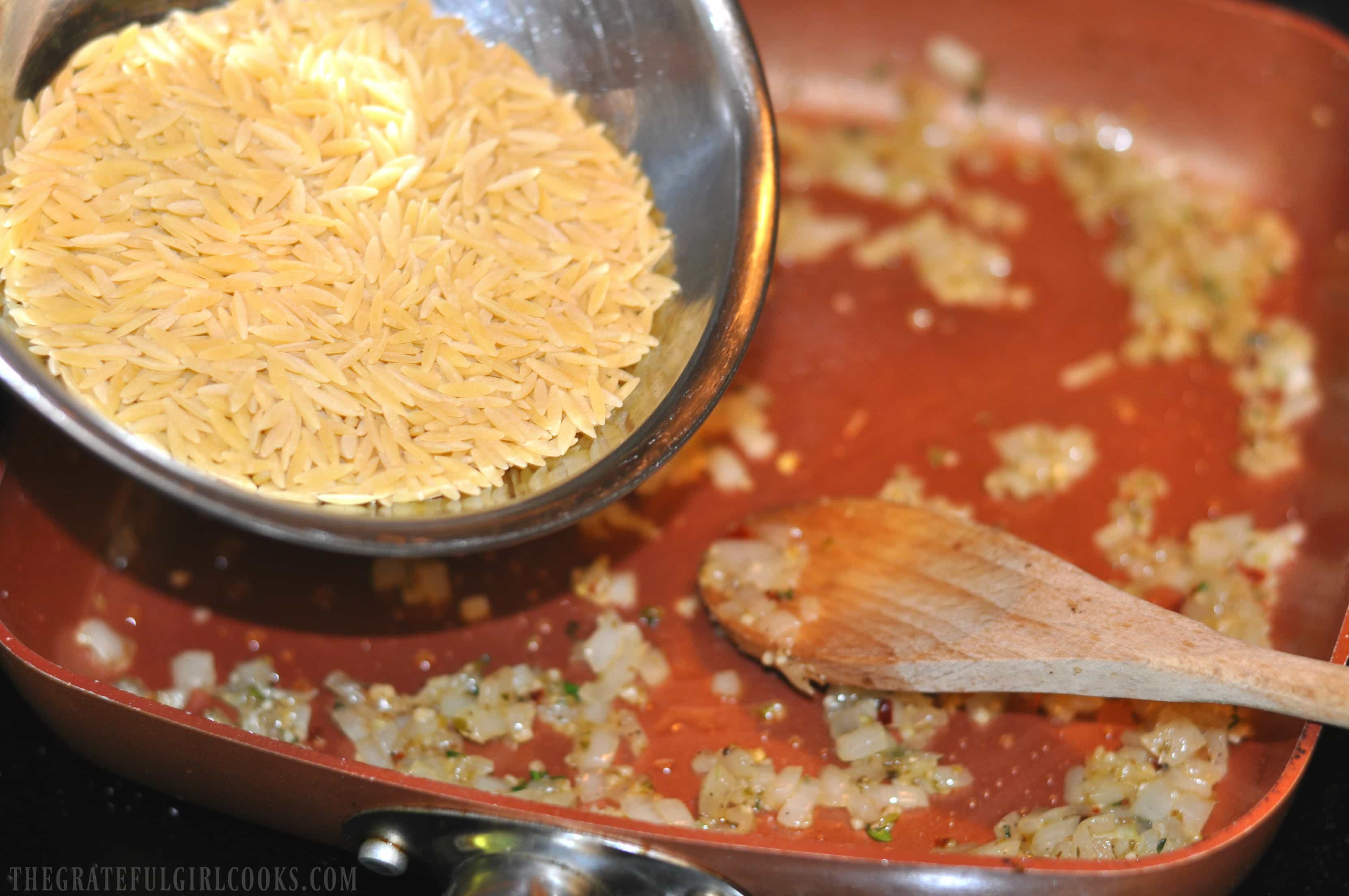 Pour in the white wine and the chicken broth, then stir to combine ingredients.  Once the ingredients are stirred, bring liquid to a boil, then reduce the heat down to medium.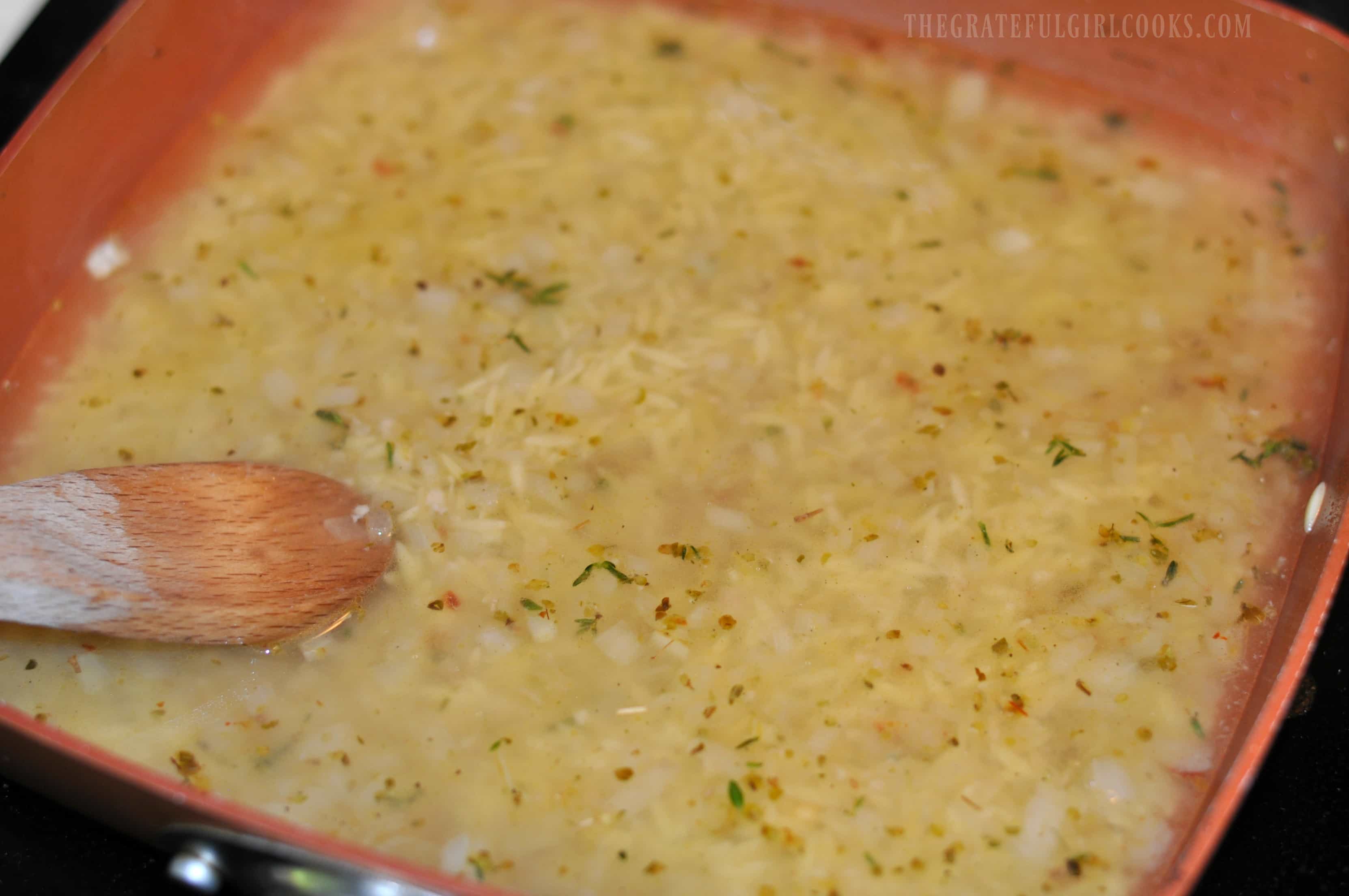 Next…
Place the chicken thighs into the skillet on top of the orzo.
Cover skillet with a lid; cook for 10 minutes (or until the orzo is fully cooked).
Remove skillet from heat; remove lid.
Add kalamata olives, crumbled feta cheese, chopped fresh parsley, and lemon wedges to the skillet as garnish.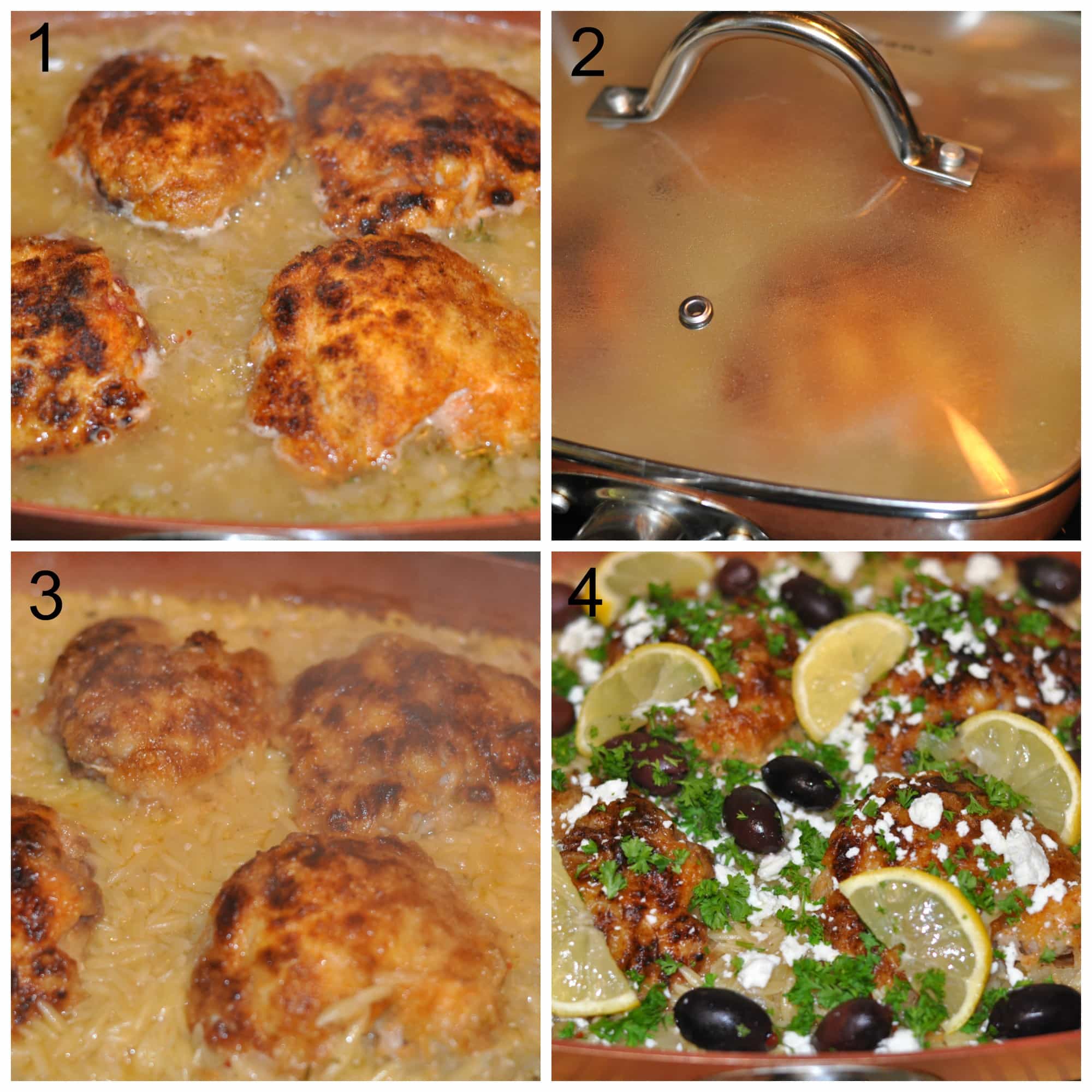 Serve… and ENJOY!  This dish not only looks good, it tastes great!  The orzo is seasoned perfectly, and the chicken is juicy and delicious!
**Note:  The recipe as written, serves 4 (two thighs per serving). When I prepared this meal, I cut the recipe in half, since it was just my husband and I eating it!)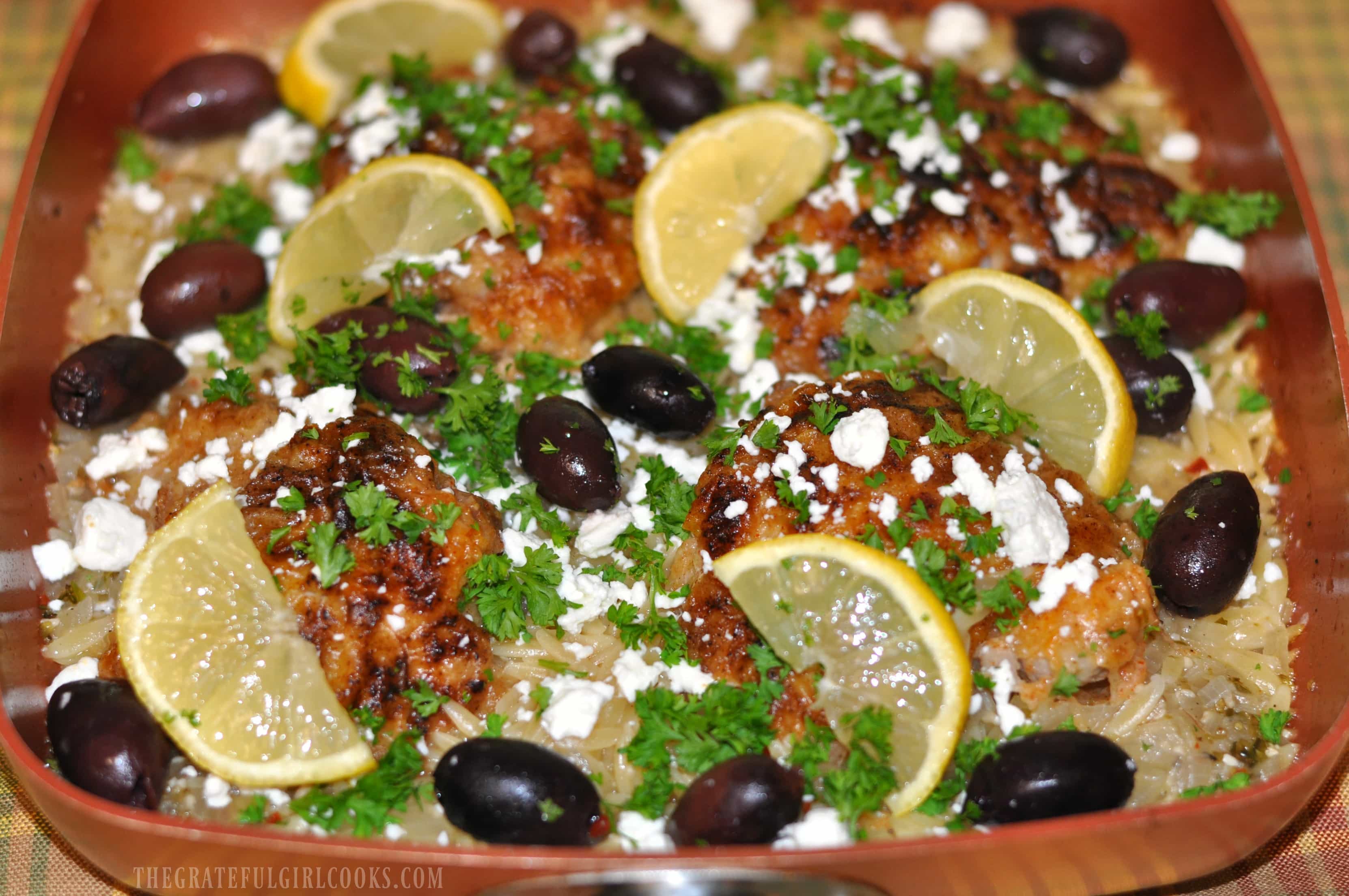 We really, really enjoyed this dish, and I know it will be made again and again in our home. It truly did only take 30 minutes, from start to finish!  What a perfect dinner for those crazy busy evenings when you want something delicious for dinner, but don't want to take too long (or are too tired) to fuss over it!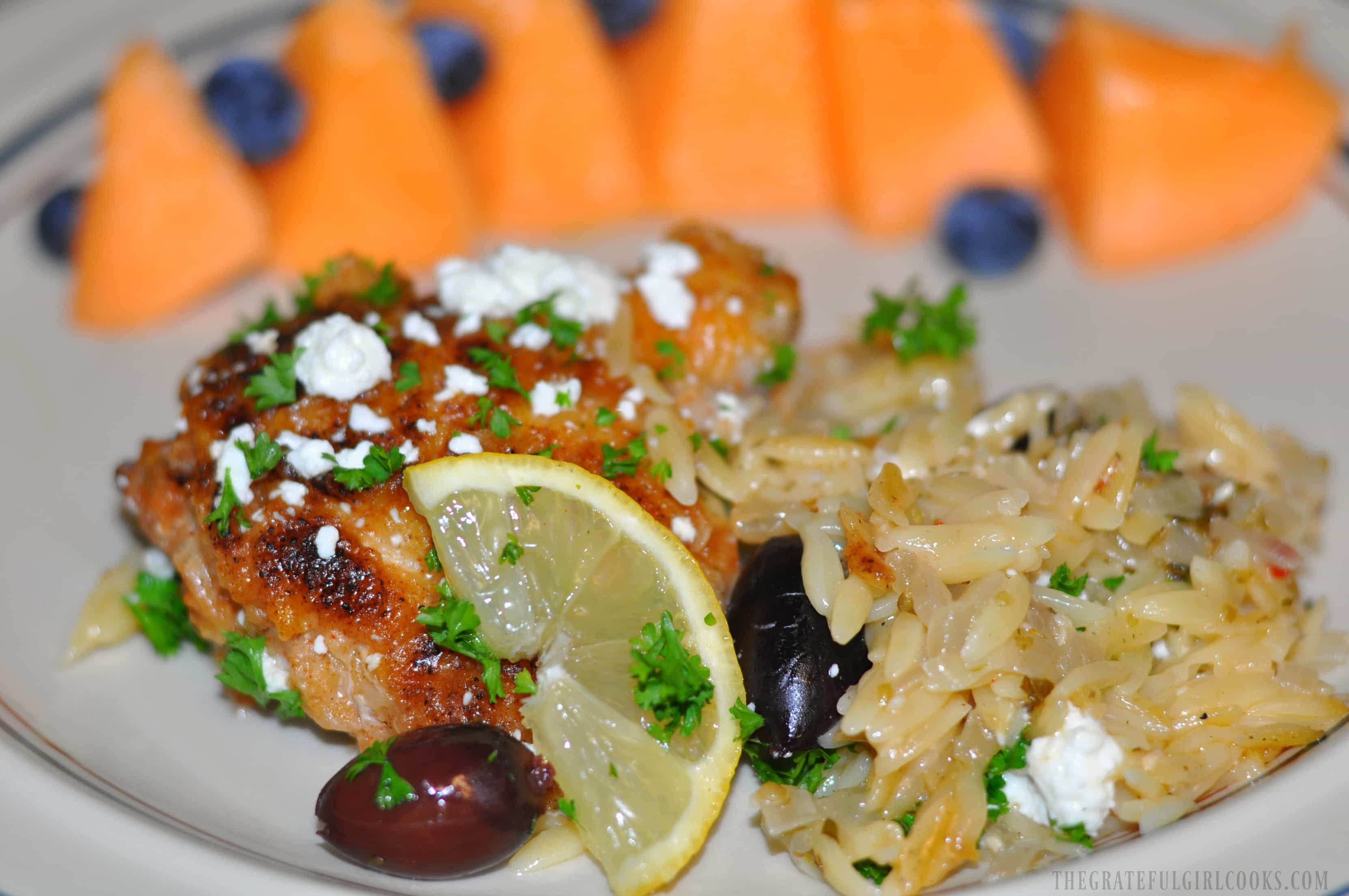 I really hope you will consider trying this wonderful chicken "one pan wonder" recipe! My hope is that you find it just as delicious as we did!  Have a wonderful day, and make the most out of each minute you've been given!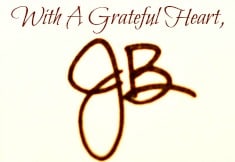 Recipe Source: http://www.jocooks.com/recipes/one-pot-greek-chicken-orzo/



Here's one more to pin on your Pinterest boards!

Save
Save
Save
Save
Save
Save
Save
Save
Save
Save