Today's recipe is for an Orange Glazed Pork Roast that I made recently for the first time.

So here's the "back story"…  My husband and I shop at Costco occasionally when we feel the urge to buy a 20 pound jar of peanut butter or some other "can't live without this" product. Such was the case recently when we decided to buy a 4-pack of pork roasts. The price was right, so even though it's usually just the two of us here for dinner, we grabbed a package and threw it into the cart.
Then the fun of figuring out new ways to cook 4 pork roasts began for me. Hmmmm. Well, let's see… the first one I threw in the crock pot with seasonings and ended up shredding for pork tacos, and then morphed the leftovers into BBQ pork for sandwiches. Not bad for the first one. Now for the one I pulled out of the ol' family freezer this morning. I've been sick for a week now and snowed in, so I just wanted to fix something that would taste good with things I already had around the house…not too hard…not too fancy…but tasty. So I searched online for recipes and came up with this one.
A dry rub on the pork (garlic, ginger, thyme, etc.) gave flavor to the roast, but the orange flavored glaze that is "painted" on the meat for the second half of cooking was the real star and a perfect addition to the roast. My husband and I totally enjoyed our dinner, and look forward to the leftovers! Hope you will enjoy this recipe as much as we did. My husband declared it "A KEEPER"! Sure hope you'll give it a try…it is delicious!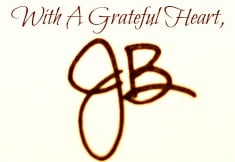 Recipe Adapted from: Cookingwithdoyle.com/index.php/orange-glazed-pork-roast  

Save