If you're looking to enhance a peach dessert this summer, why not make a simple Peach Coulis (Koo-Lee) to decorate the plate OR the dessert, and make it even MORE beautiful?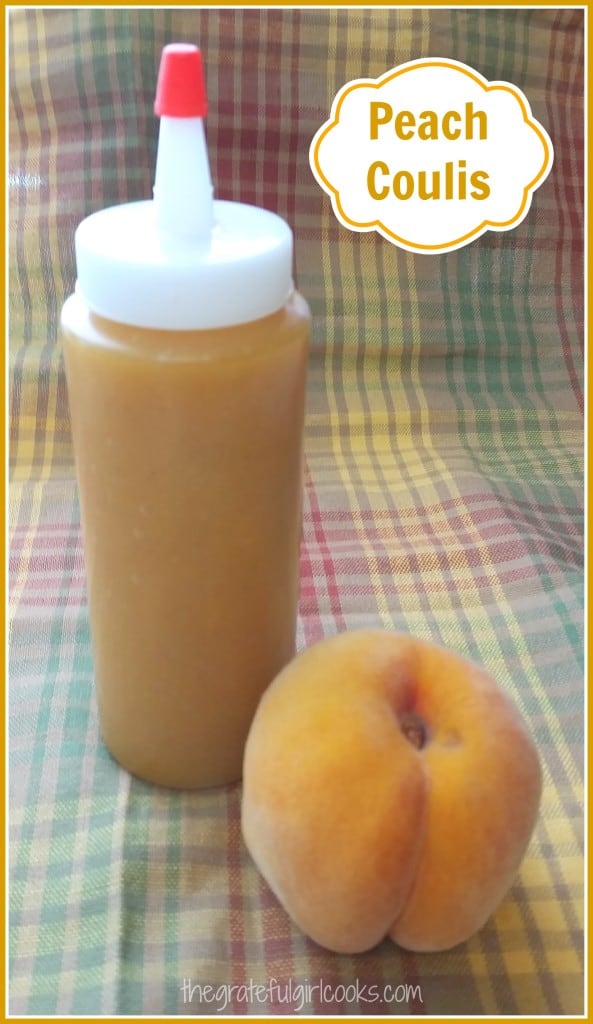 A coulis is simply a slightly thickened, puréed and sweetened fruit sauce that is an easy way to bring more fruit flavor to a dessert. It can also be used to make the dessert LOOK GOOD (like they do in restaurants!)  Check out my recipe for Raspberry Coulis!  Decorating with a fruit coulis gives your dessert the "wow" factor, and is so easy to make.
Here's how you make a delicious Peach Coulis:  Place fresh peeled and sliced peaches, granulated sugar, cinnamon and water in a medium skillet or saucepan. Bring this mixture to a boil.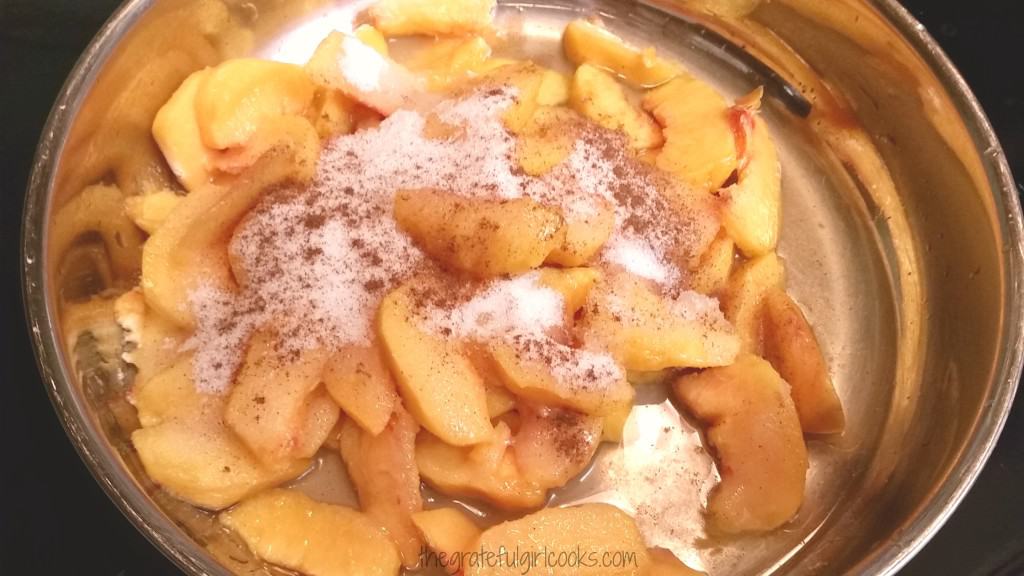 Continue to cook until the sugar is completely dissolved (about 5-6 minutes) and peaches have significantly softened and begun to break down.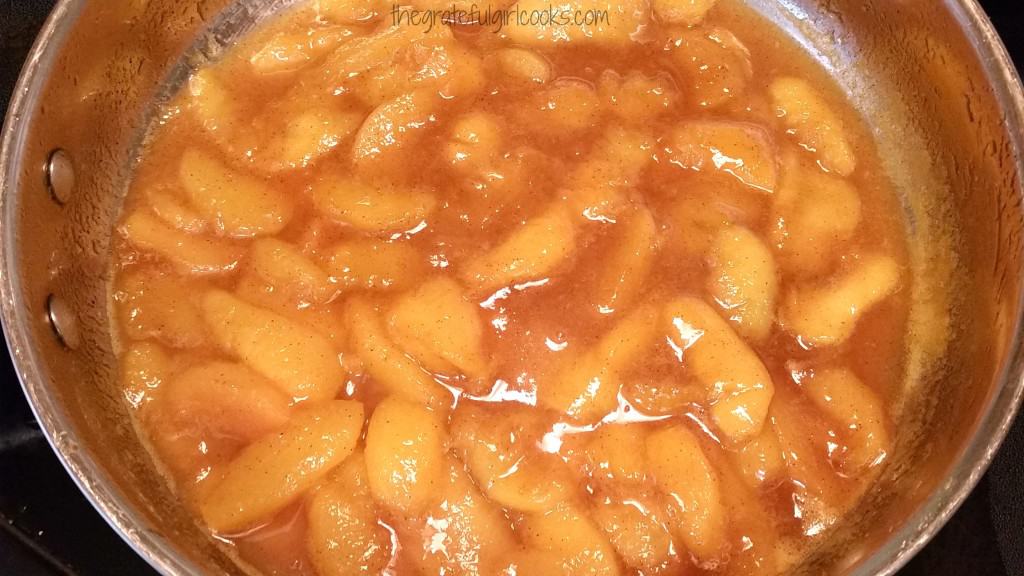 Put the mixture into a blender and mix until smooth.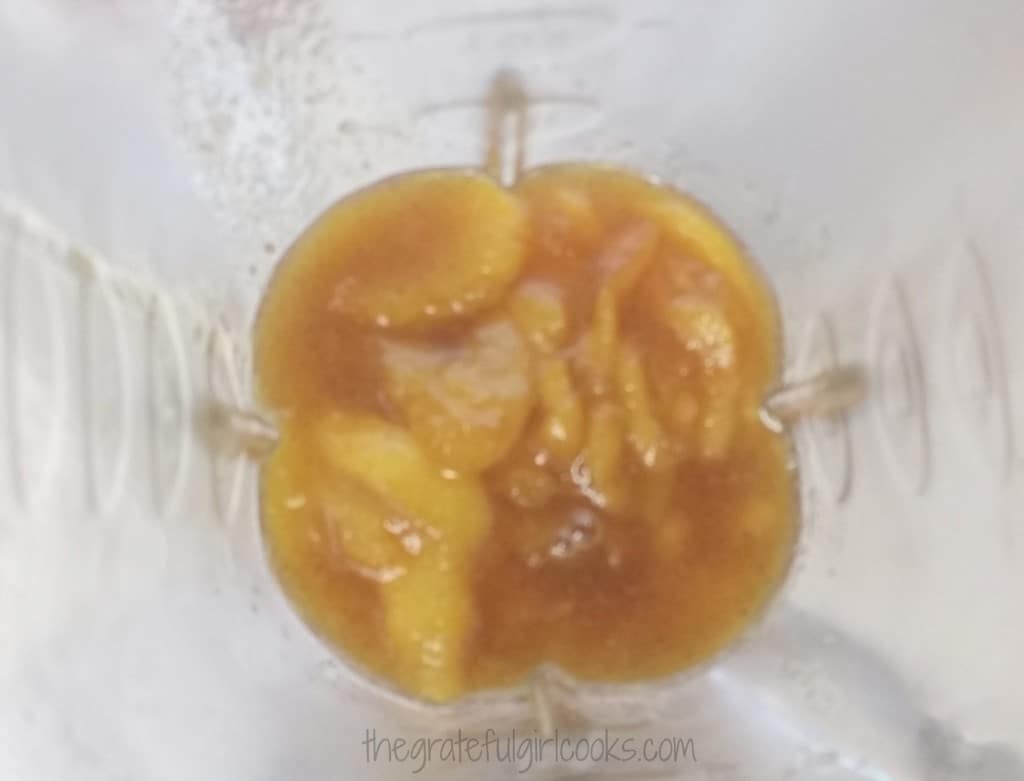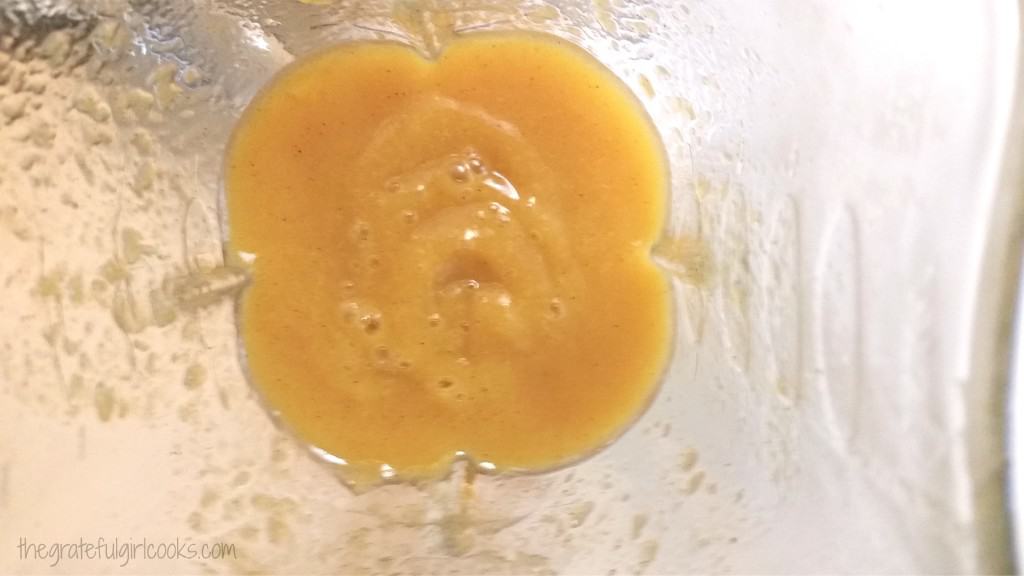 Once blended, place a mesh colander over a bowl, then pour blended liquid into strainer.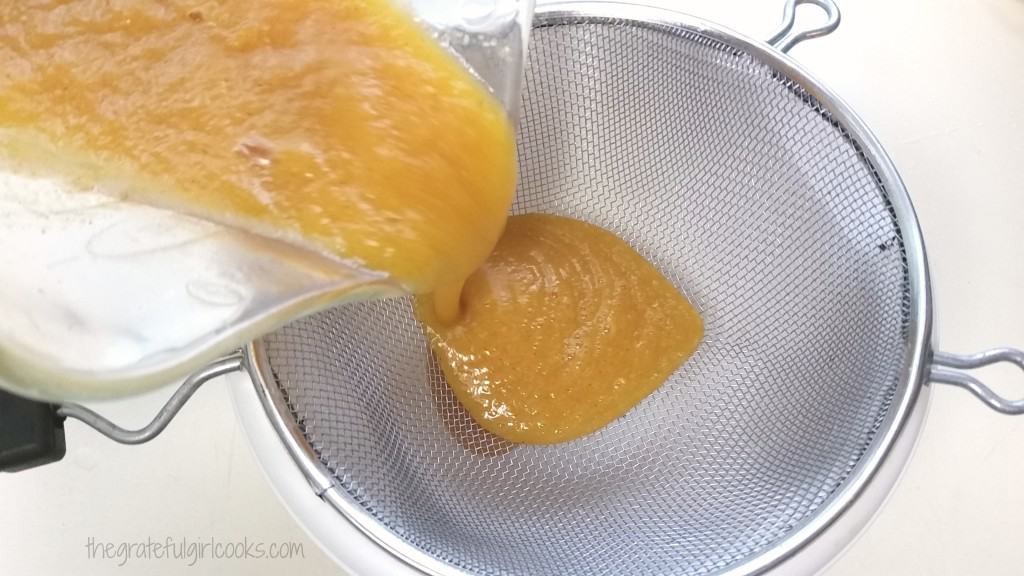 Push the liquid through the strainer (any leftover chunks or pieces of peach will remain in the strainer). I like to use a wooden spoon to press down the sauce into the mesh strainer.  Don't forget to scrape down the underside of the mesh strainer for more sauce! Once all the liquid has been strained through strainer, what is left in the bowl underneath is the coulis. It will be a slightly thick peach sauce that tastes amazing!
I like to pour the coulis into a plastic decorating bottle with a cap on it (fairly inexpensive – I got a set of plastic bottles at Michael's craft store). The squeeze bottles make it easier to decoratively drizzle the sauce over the dessert. (*You can also put the coulis into a zip-loc bag, snip off a tiny corner of the bag, and squeeze sauce out that way). The sauce is ready to be used right away, or can be refrigerated until ready to use (coulis will keep for several days in the refrigerator).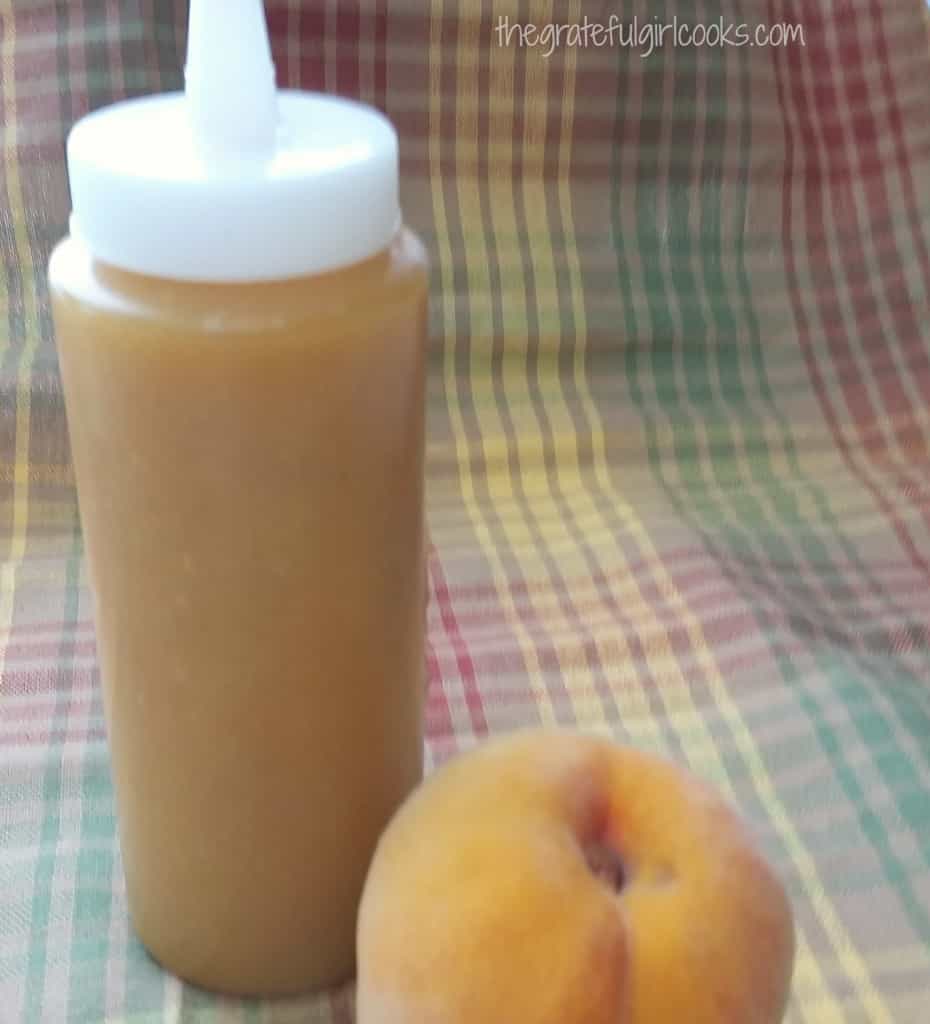 When ready to serve cake, pie, any kind of peach dessert (or in this case my Peach Shortbread Tart), decoratively drizzle the Peach Coulis onto the plate and/or dessert and jazz it up a little bit!  The sauce would also taste great as an ice cream or pancake topping!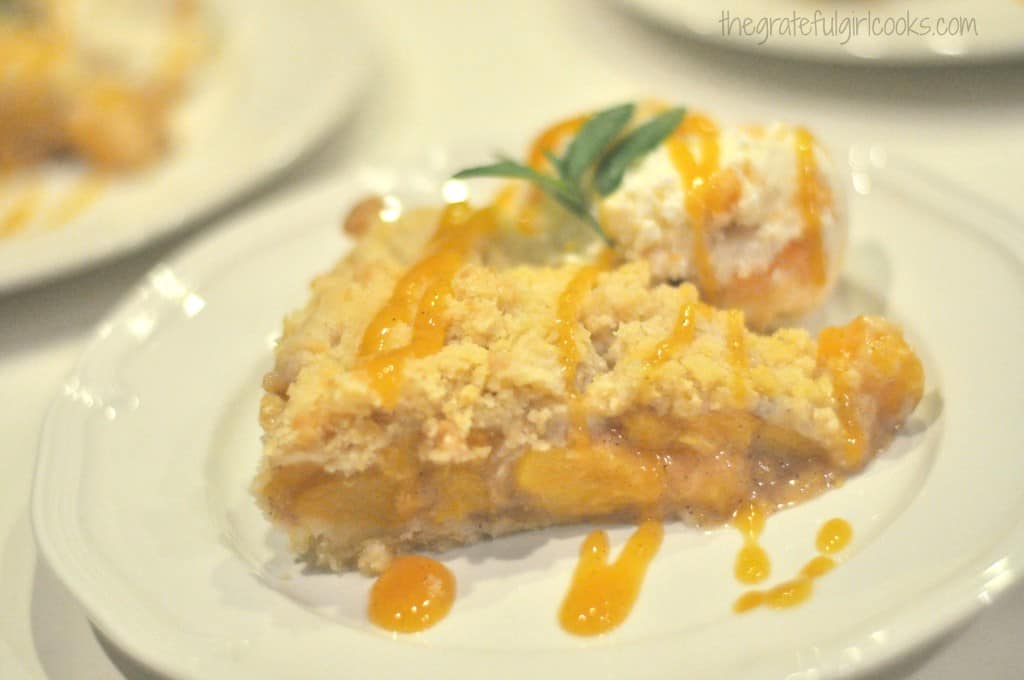 Hope you have a fantastic day! May you feel loved, encouraged, and supported as you go about your work today, whether it be in a professional setting or working in your home. Blessings!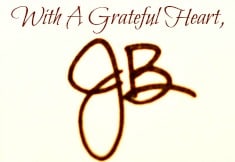 Recipe Adapted From:  http://www.marthastewart.com/338850/raspberry-coulis

Save
Save