I don't know about you, but around our home we LOVE homemade Peach Pie! Classic peach pie… nothing too fancy or difficult to make about it, but absolutely delicious, especially when served with a scoop of homemade vanilla ice cream!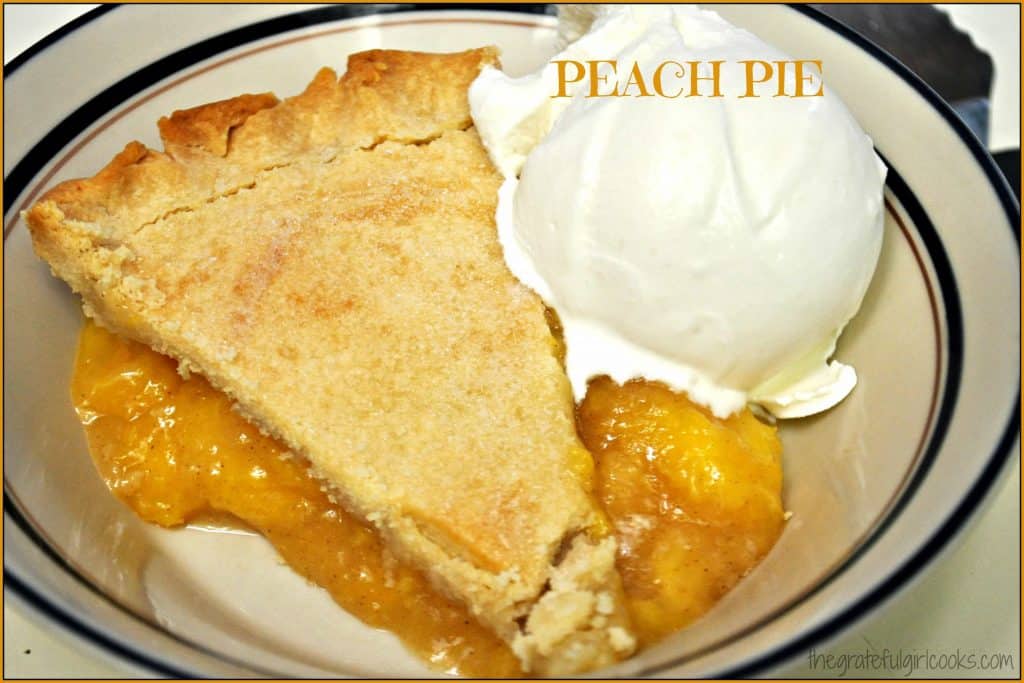 Peach pie screams "SUMMER" to me! Each summer I go to a local U-Pick Farm and pick fresh peaches when they are at their peak of freshness! Last year I went 3 different times, and was even able to convince my husband to go with me on one of the trips. We picked 30 pounds of peaches in the HOT, HOT sunshine! See how red my face is (from HEAT and the shade) in this picture? Yep. It was really HOT that day!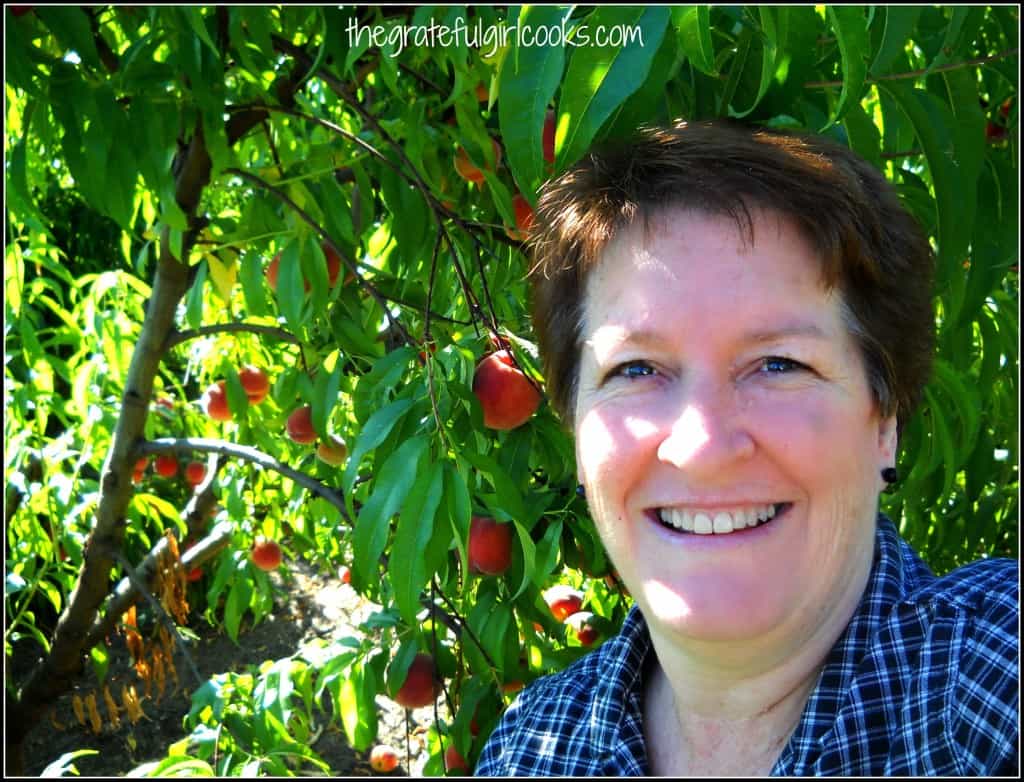 This was our haul from that particular day… 30 pounds of ripe peaches. It always takes some time to process a load of peaches like this (I freeze a lot of them to have available throughout the following year), but it's worth every minute, because it's sure nice to have delicious, "right off the tree" peaches any time I want to make a peach pie!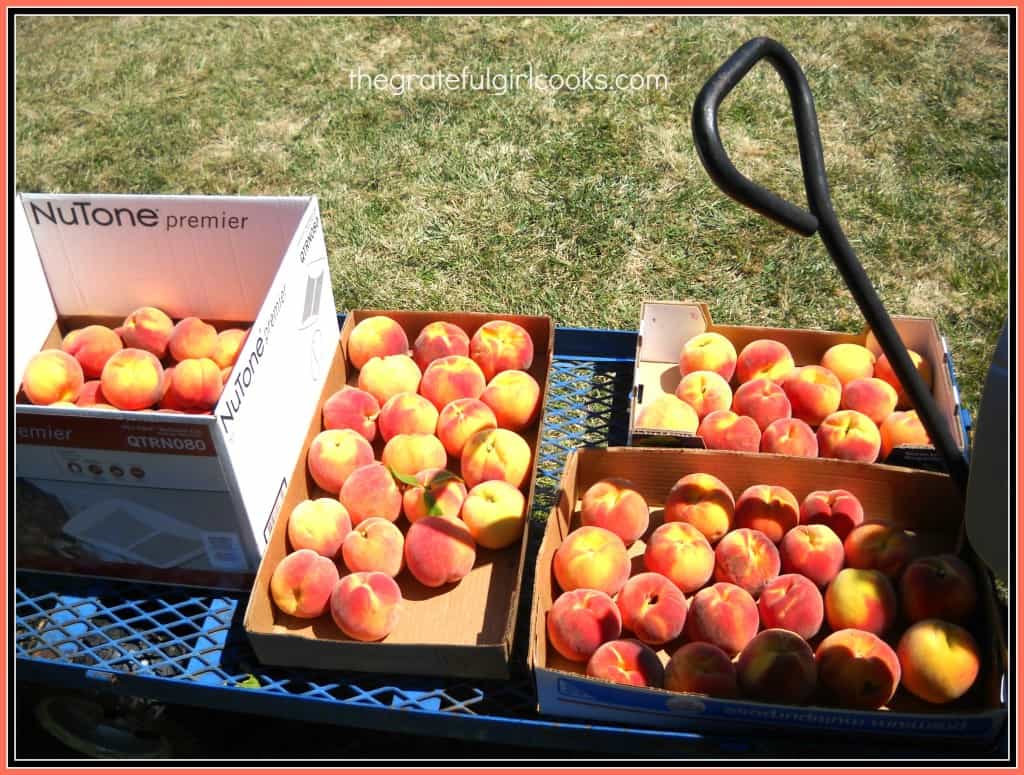 All that said… here's a great recipe for a classic peach pie. Maybe you will have a chance to make one this summer! Sure hope so… there's nothing better! I got this recipe from my trusty Pillsbury cookbook that I received as a wedding present 38 years ago, and have been making peach pies like this ever since! I use a recipe for pie crust that I got from my Mom when I got married… here is a link to that pie crust recipe, if you're interested. (DIY-Mom's Pie Crust!)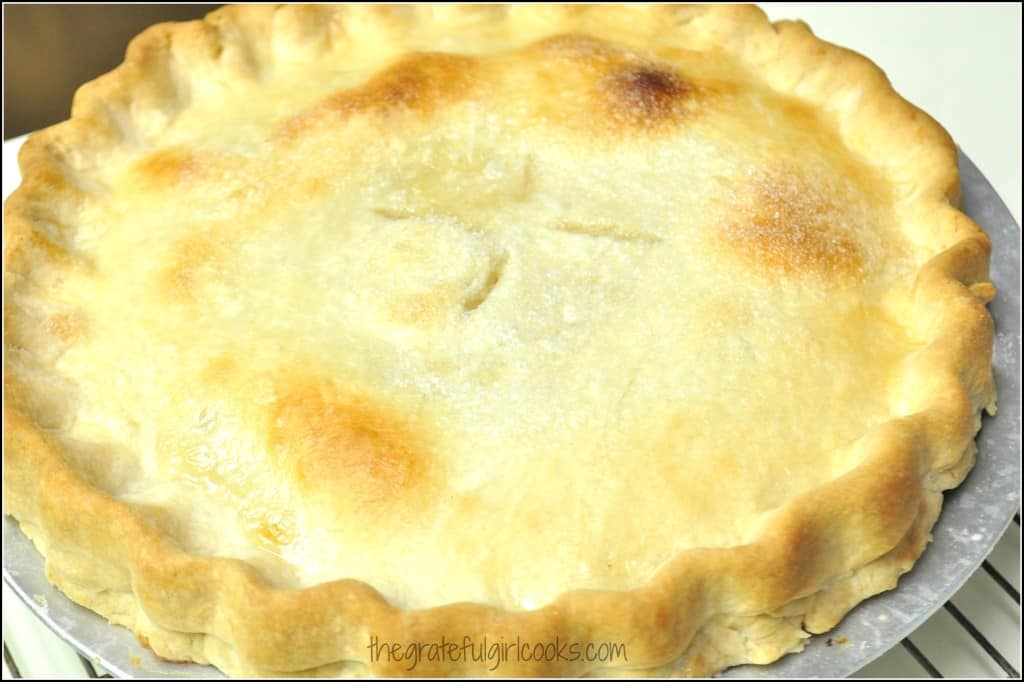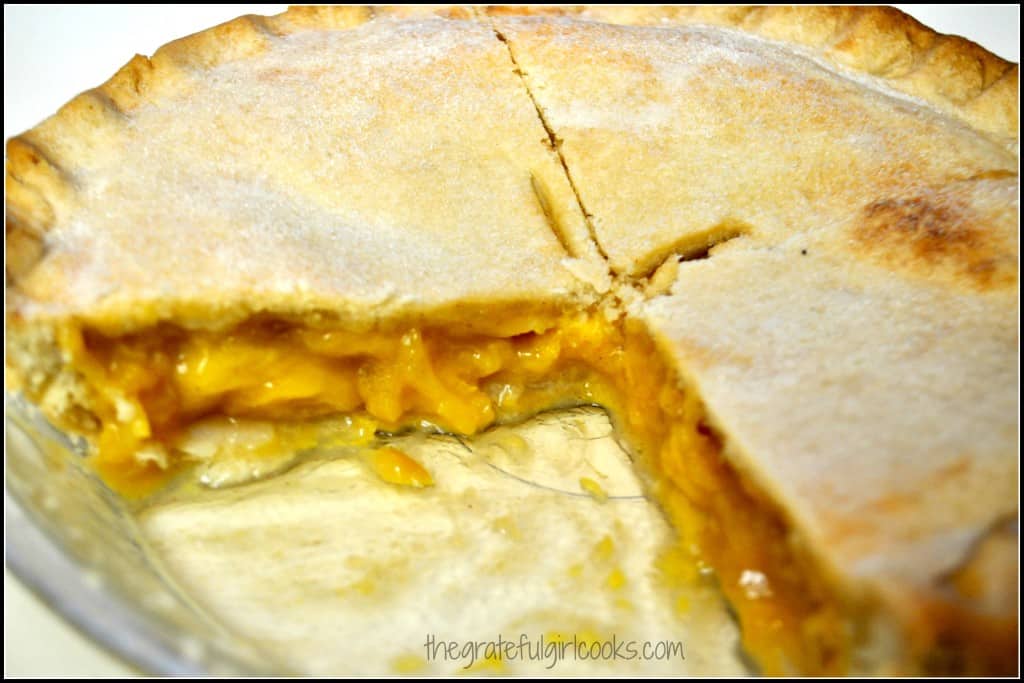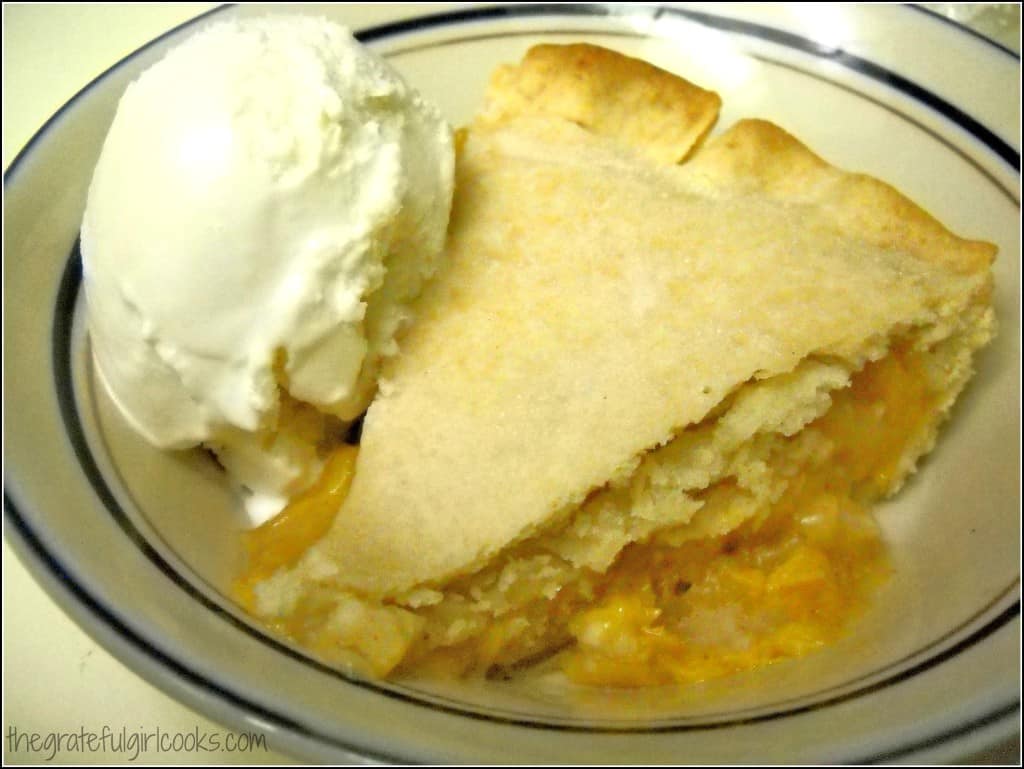 Hope you enjoy it! We sure do! I can't even begin to count how many peach pies I've made over the years, and we never seem to have any trouble finding friends and family to help us eat them!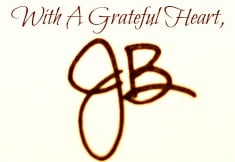 Pie Recipe Source: "The New Pillsbury Family Cookbook", page 149, copyright 1973, by The Pillsbury Company
Pie Crust Recipe Source: http://www.thegratefulgirlcooks.com/diy-moms-pie-crust/

Save