I recently tried a recipe for Pineapple, Lime & Mint Agua Fresca that I found in a Cooking Light cookbook I bought a few months back. Guess what? It tasted GREAT!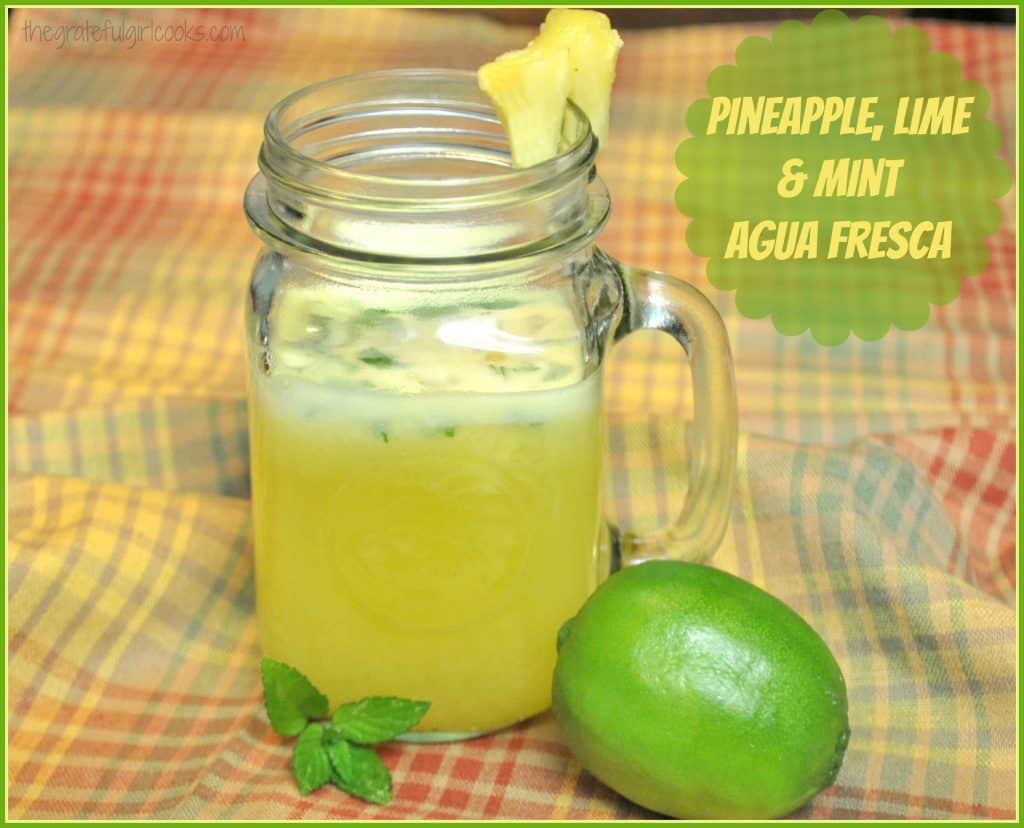 The recipe took less than 5 minutes to whip up, and before I knew it, was chilling in my refrigerator!  The end result was a cold and delicious, family-friendly pineapple infused beverage, with a touch of lime and fresh mint, for added flavor!
Here's how you make it (enough for 4 one cup servings):  Place fresh chunks of pineapple, cold water, a smidge of sugar, and fresh lime juice into a blender.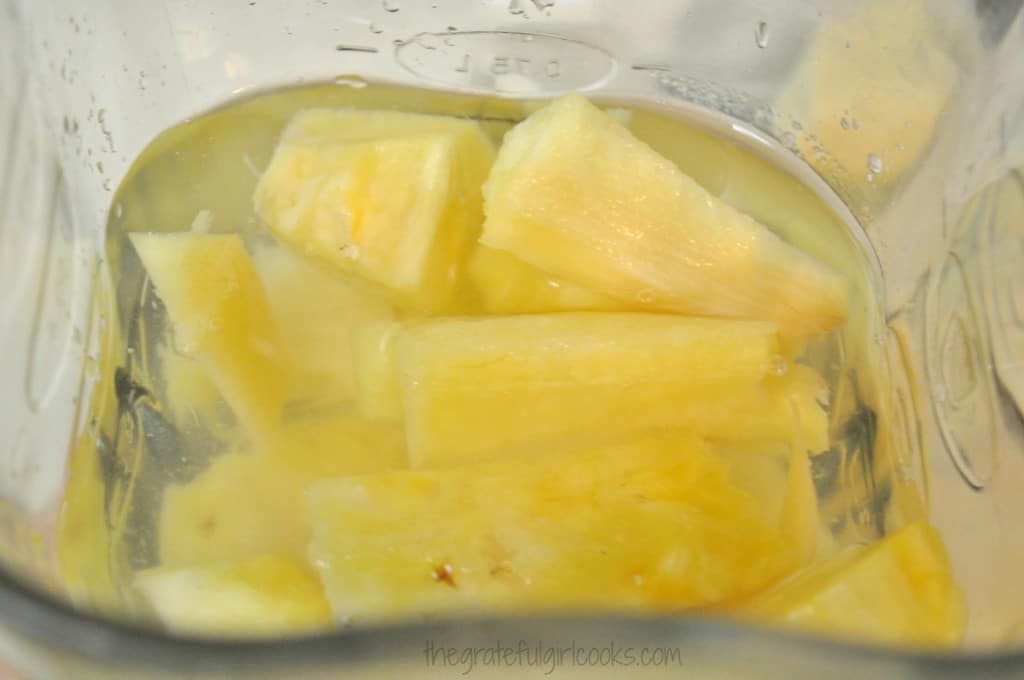 Blend the ingredients on high for about a minute until fully mixed and smooth.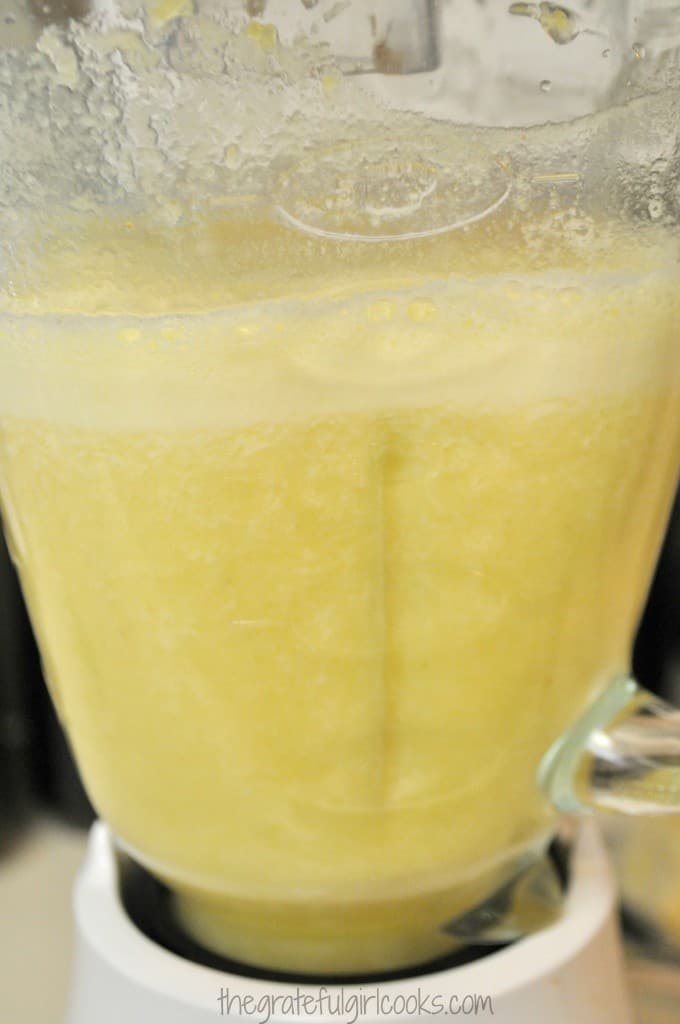 Hold a sieve over the serving pitcher. Strain the liquid through the sieve, directly into the pitcher. I used a spoon to help push the liquid through. Once all liquid has been strained through, discard any solids remaining in the sieve.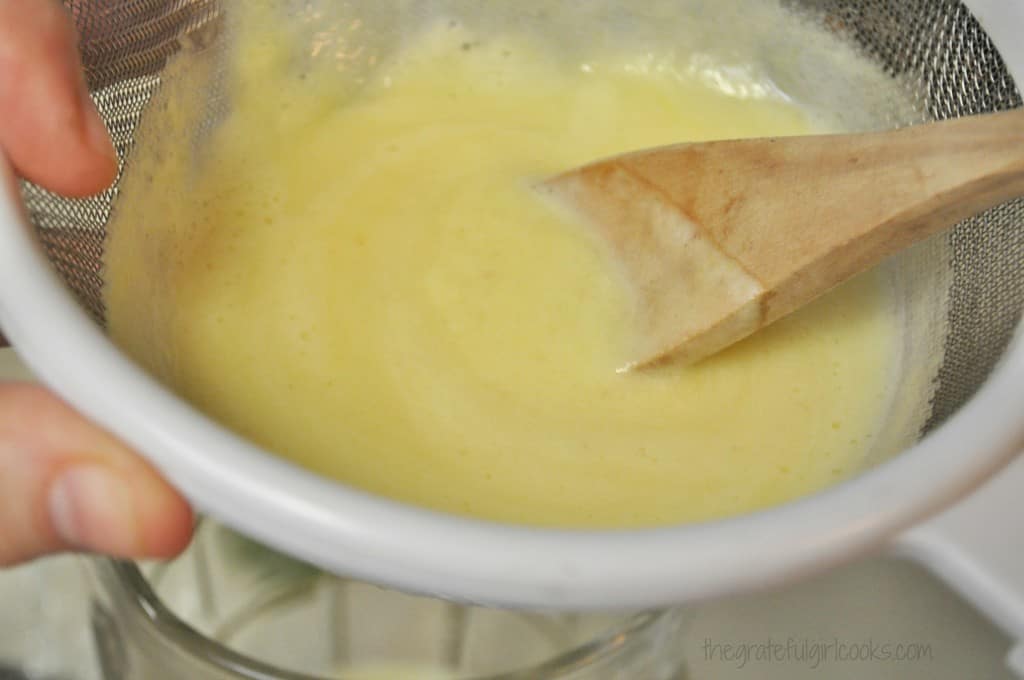 Add chopped fresh mint leaves to the mixture.  Give the mixture a good stir, then cover the pitcher, and refrigerate until you are ready to serve! Serve when it is good and cold!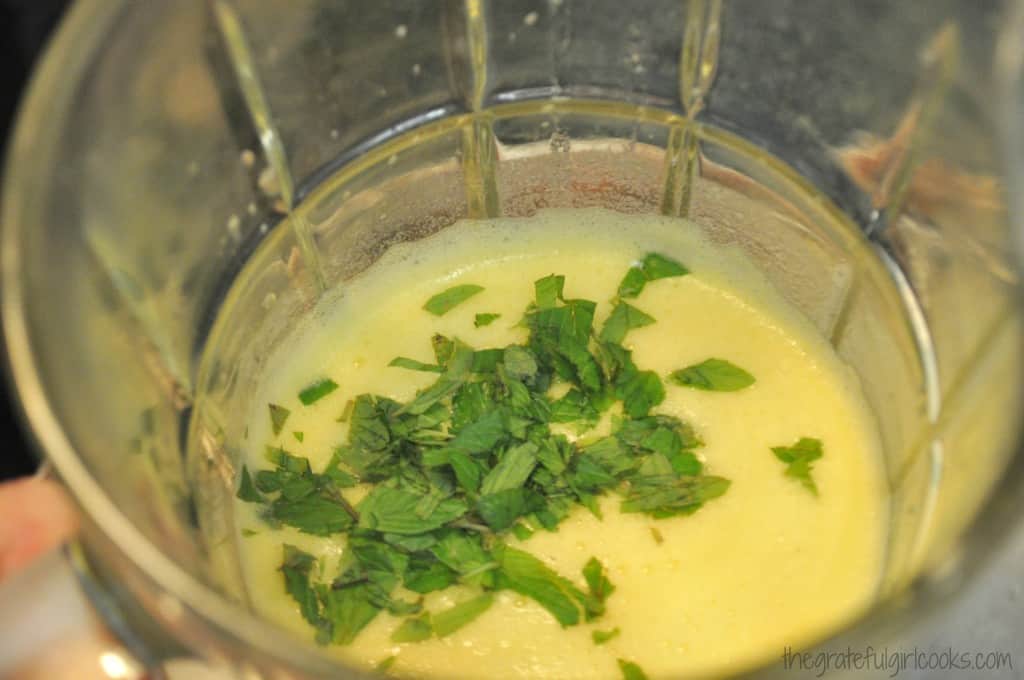 Pour cold drink over ice into serving glasses.  If desired, garnish with a pineapple wedge and/or a sprig of fresh mint! Serve, and enjoy!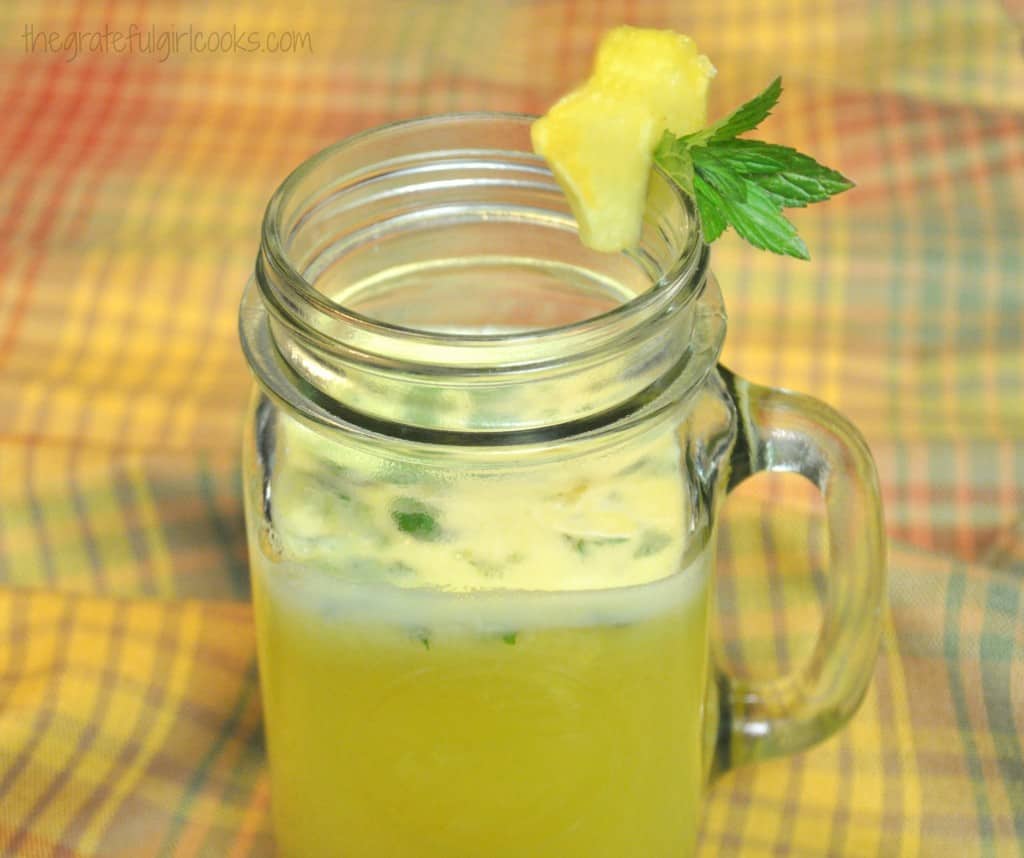 This refreshing drink is super easy to make! My husband and I enjoyed it very much, especially since the day I made it our temps hit 90 degrees!  Hope you'll give it a try!
Have a great day – seek to bring out the very best in everyone you meet. You could be THE ONE who makes someones day a little bit better!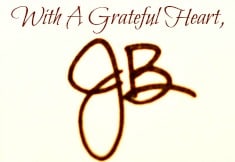 Recipe Source: The cookbook "Cooking Light Fresh Food Superfast", Published by Time Home Entertainment, Inc., 2011, page 144

Save
Save