I love the warm cheddar biscuits that are served to you before a meal at Red Lobster restaurants.  I seriously think I could eat quite a few of these Red Lobster Cheddar Biscuits, if push came to shove. Truth: It would NOT take a lot of "shoving" to get me to eat lots of them!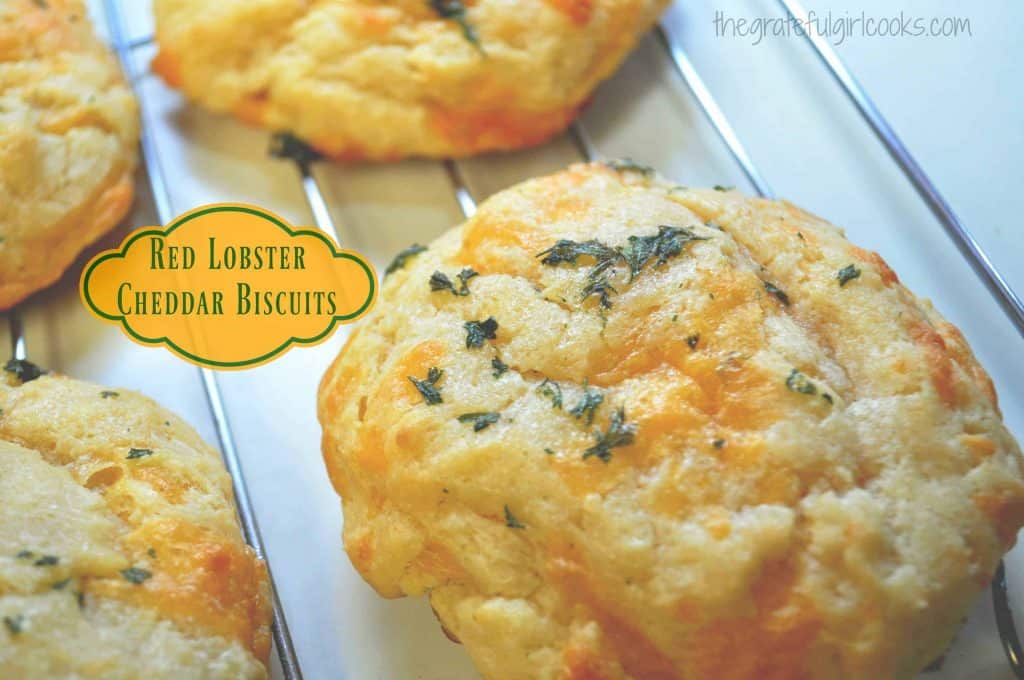 Did you know they are TOTALLY EASY to make at home?  Yes… from start to finger-licking finish, these little bites of cheddar and garlic goodness can be on your table in about 30 minutes or less. They're as simple to make as mixing up the dough, dropping them onto a baking sheet and baking them! Simple to make, and amazingly GOOD (bet you can't eat just one)! This recipe makes 10, so there will be plenty to go around.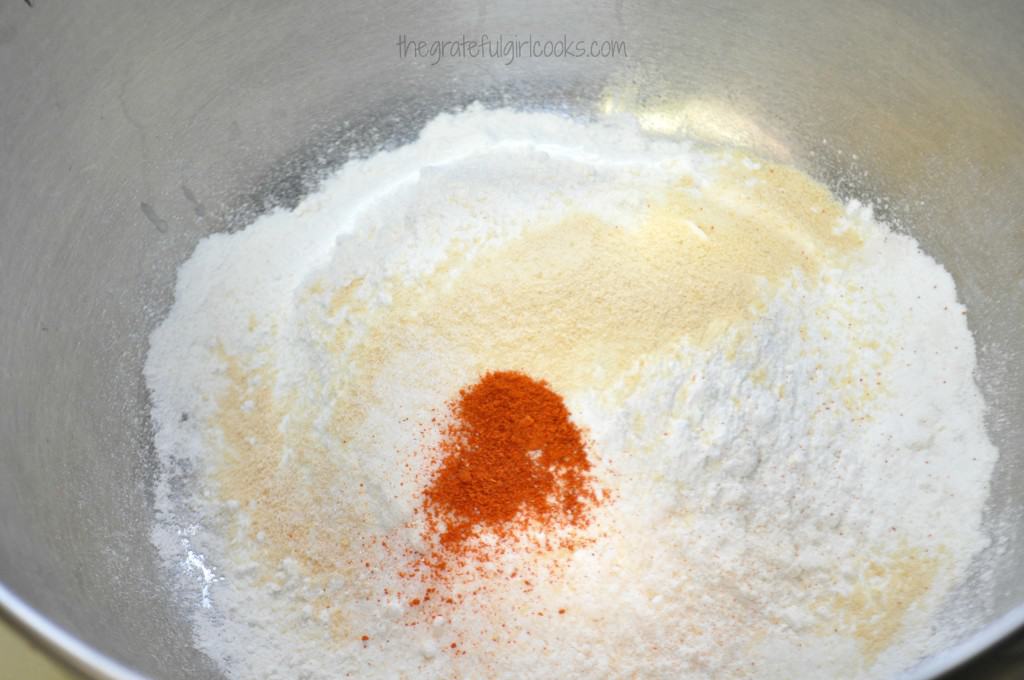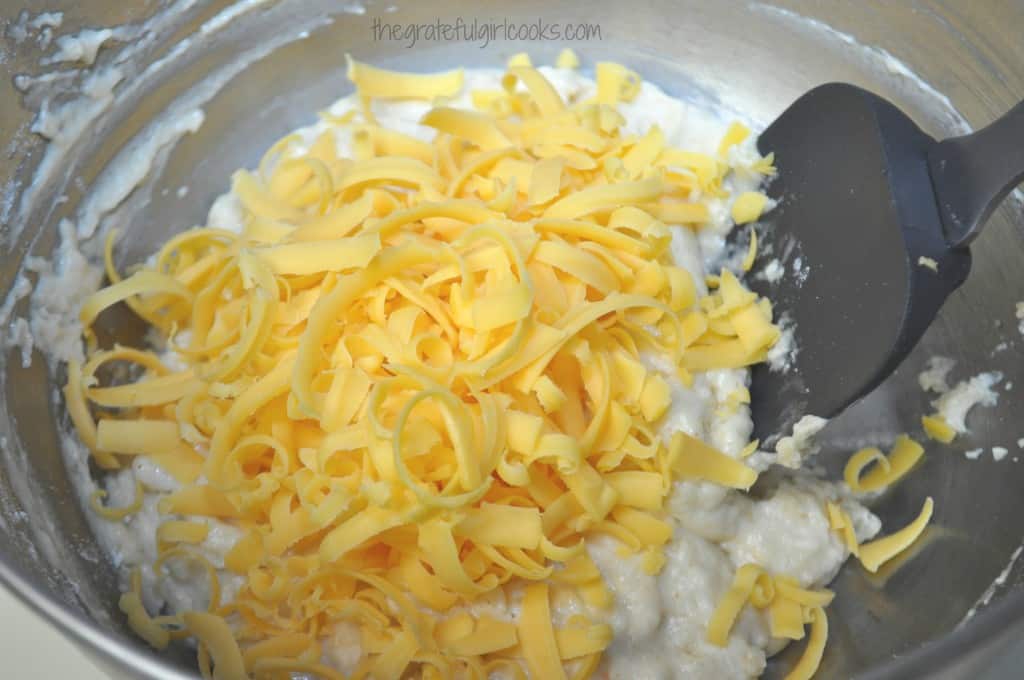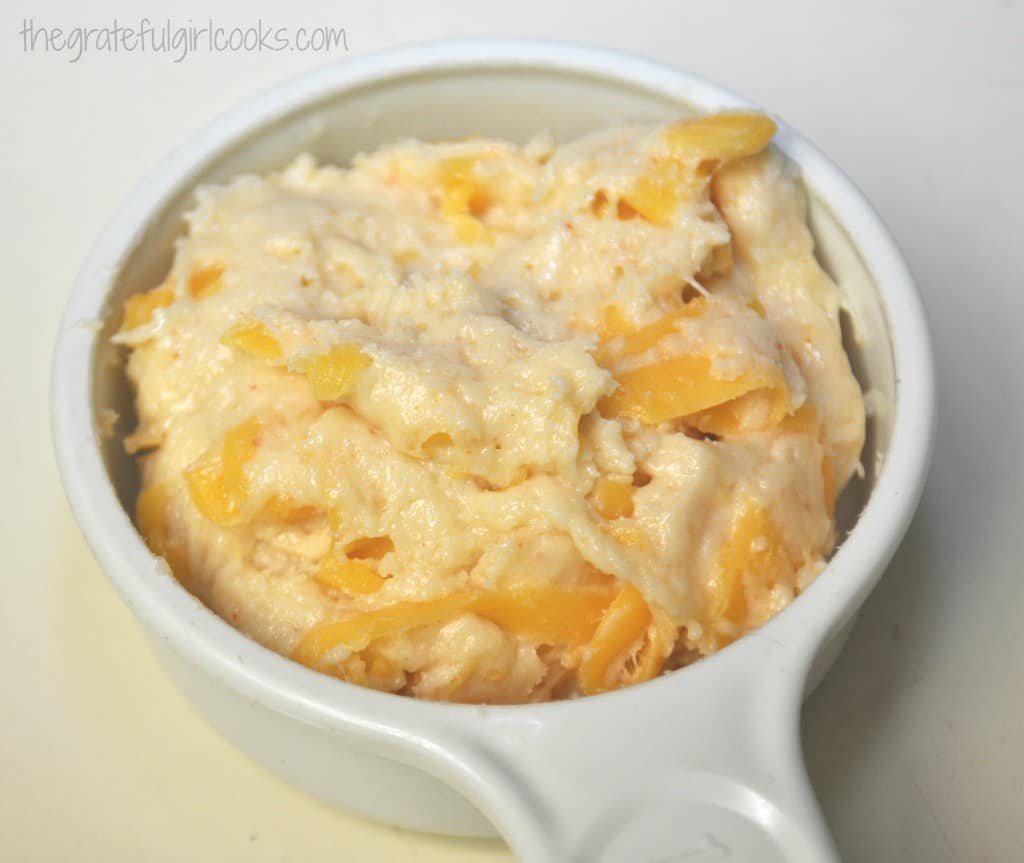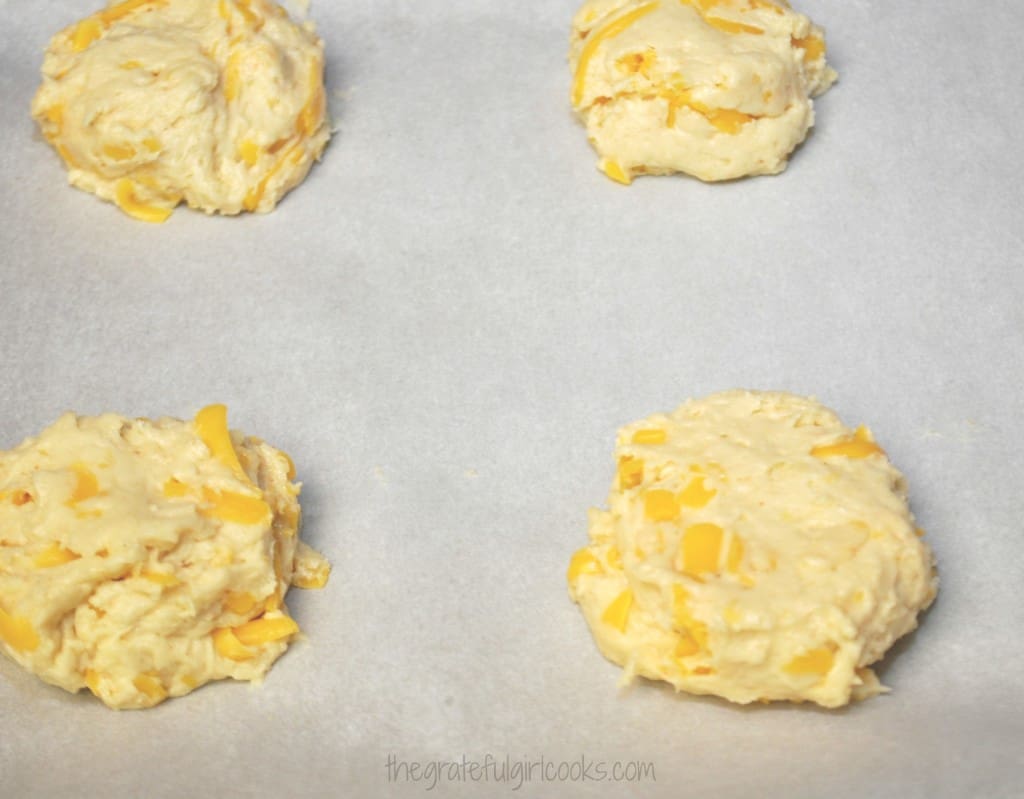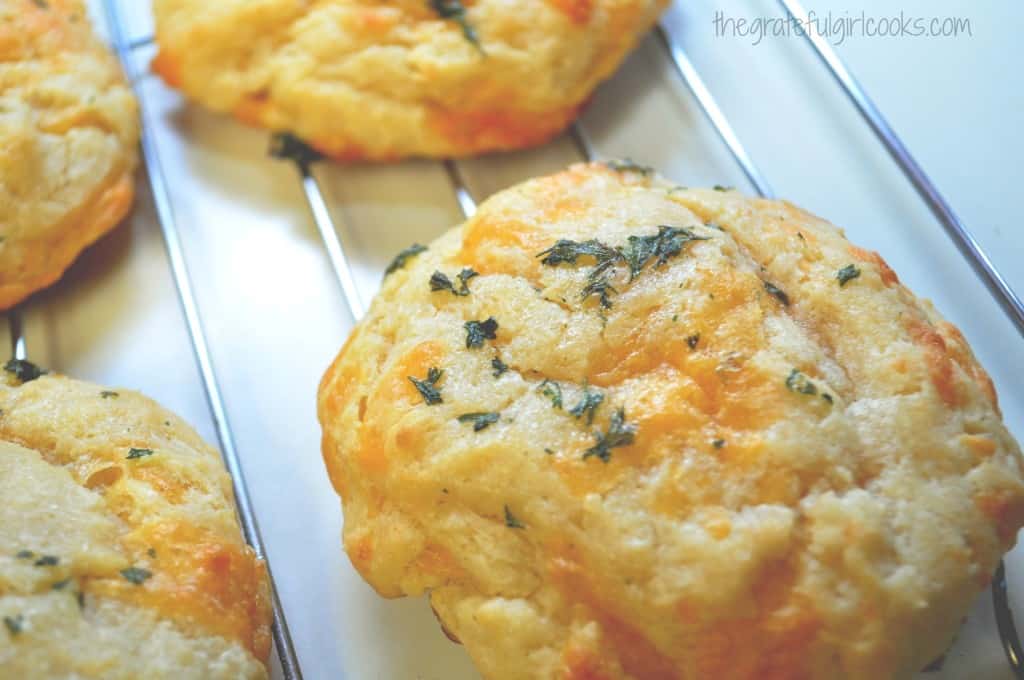 Hope you like them! They are a great addition to most meals, and guess what?  They're WONDERFUL!  Have a fantastic day, friends.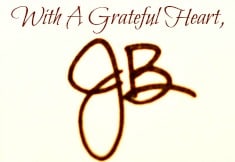 Recipe Source: Ron Douglas, "America's Most Wanted Recipes" (published 2009)

Red Lobster Cheddar Biscuits
Here's a delicious recipe for the yummy cheddar biscuits served to diners at The Red Lobster restaurants before the meal. They are so simple to prepare...before you know it you will be eating one warm, fresh from the oven!
As Prepared By:
The Grateful Girl Cooks
Ingredients
2 cups biscuit mix (such as Bisquick)
½ cup shredded cheddar cheese
⅔ cup milk
4 Tablespoons (1/2 cube) butter
¼ teaspoon garlic powder
Parsley flakes, for garnishing
Directions
Preheat your oven to 450 degrees.
In a medium bowl, stir the biscuit mix, cheese and milk together until a soft dough forms.
Beat ingredients together with a spoon for around 30 seconds, or until well incorporated.
Spoon the dough out onto a greased baking sheet. smooth the tops of the dough down a bit. This will help prevent hard point from forming on the biscuits. For a well rounded biscuit, spoon the dough into a measuring cup, THEN transfer it to the baking sheet.
Bake at 450 degrees for 8-10 minutes. The tops of the biscuits should be golden brown.
While the biscuits are cooking in the oven, melt the butter in a small pan; stir in the garlic powder.
Once you remove the biscuits from the oven, brush the butter on top, using a pastry brush. Sprinkle the crushed parsley flakes on top to garnish. Serve biscuits hot...and ENJOY!
Save
Save