I recently tried a new recipe for overnight oats… this recipe for Strawberry Coconut Overnight Oats… they are flavorful and also packed with chia seeds for an extra nutritional boost.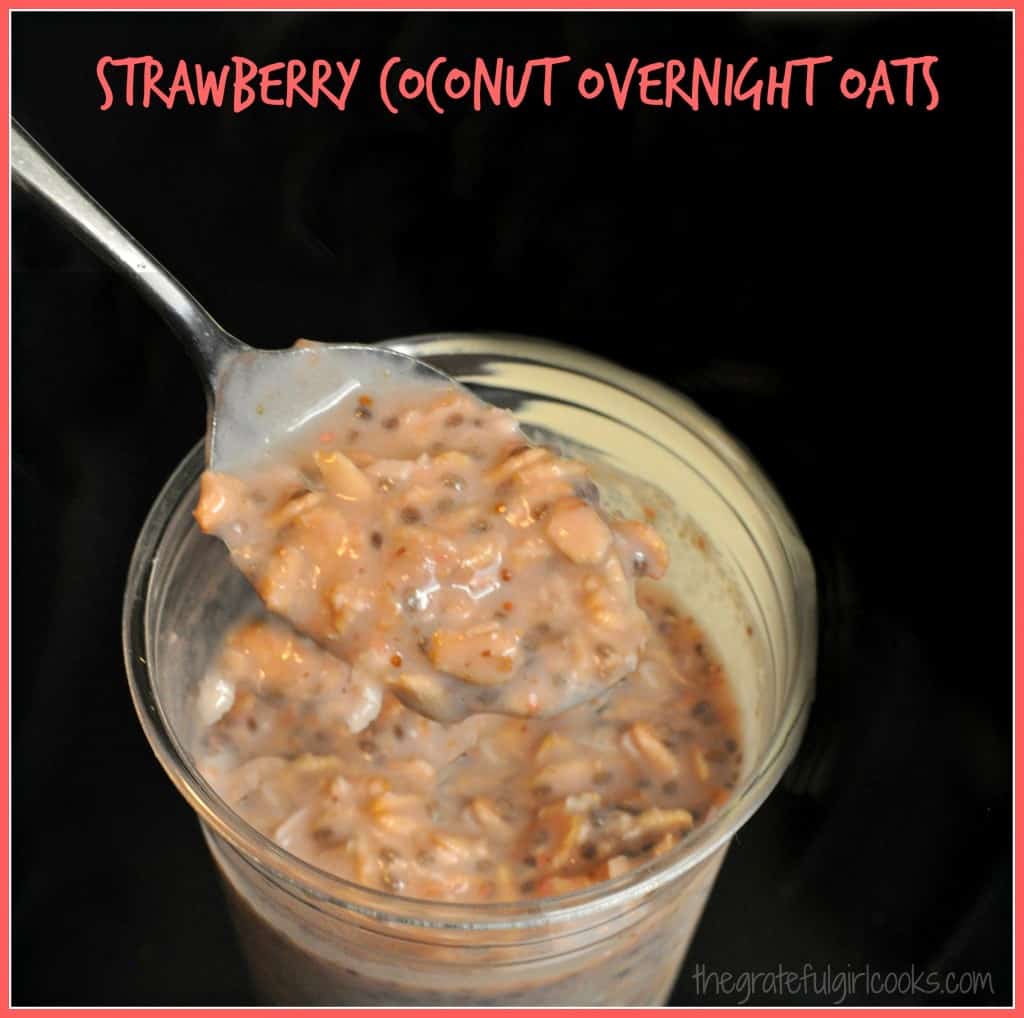 A friend of mine posted this recipe on a Facebook page, and I thought it looked promising, and very simple.  Rolled oats are combined with strawberry puree, coconut, almond milk, pure maple syrup (for sweetness), chia seeds (which help fill you up!), vanilla extract and lemon juice, then refrigerated overnight. By breakfast the next day, the oats will have absorbed quite a bit of the liquid and flavor, and will be waiting for you in your refrigerator!
I like to put the oats into individual containers with lids and then refrigerate. I also do this with my Apple Cinnamon Steel Cut Oats With Pecans (http://www.thegratefulgirlcooks.com/apple-cinnamon-steel-cut-oats-with-pecans/).  Single serving containers are very convenient to grab, while running out the front door. Here's how simple it is to make these tasty oats:
Puree fresh or frozen strawberries. I used a bit of the almond milk to help with the blending.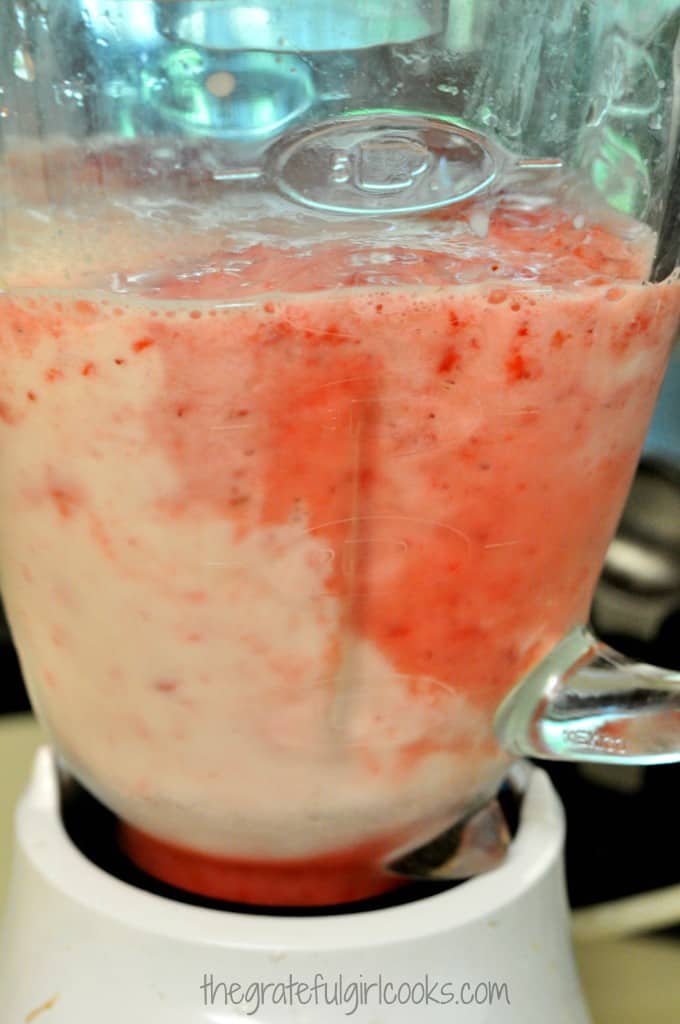 All ingredients were placed in a large mixing bowl.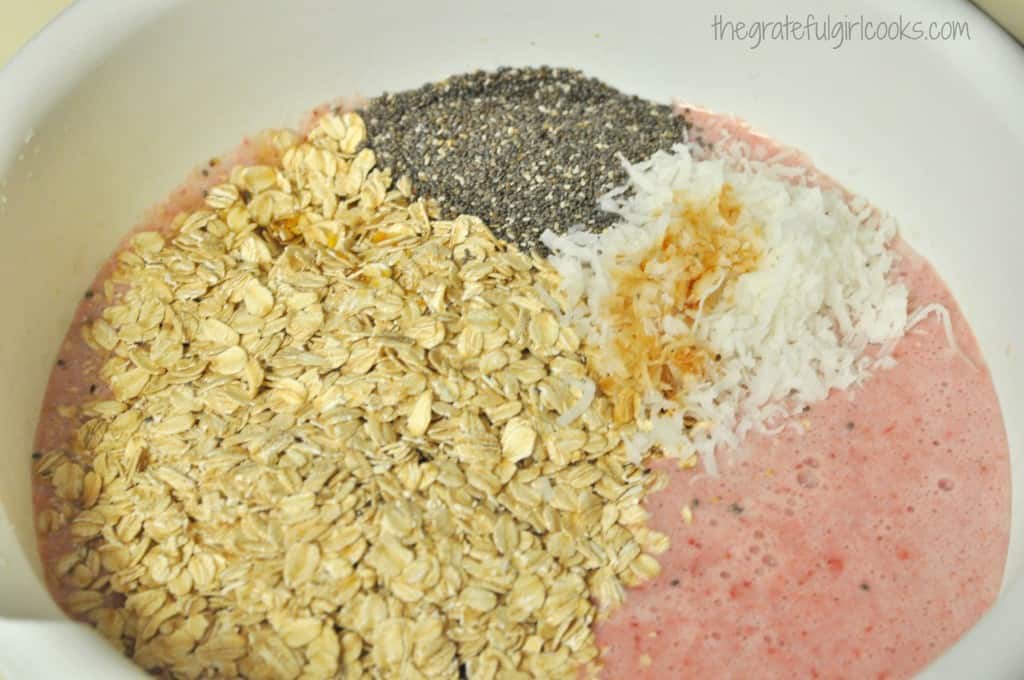 The ingredients were completely mixed together. I felt like the maple syrup gave the mixture enough sweetness, but you might prefer it a little sweeter, so at this point give it a taste and add more maple syrup, if you wish.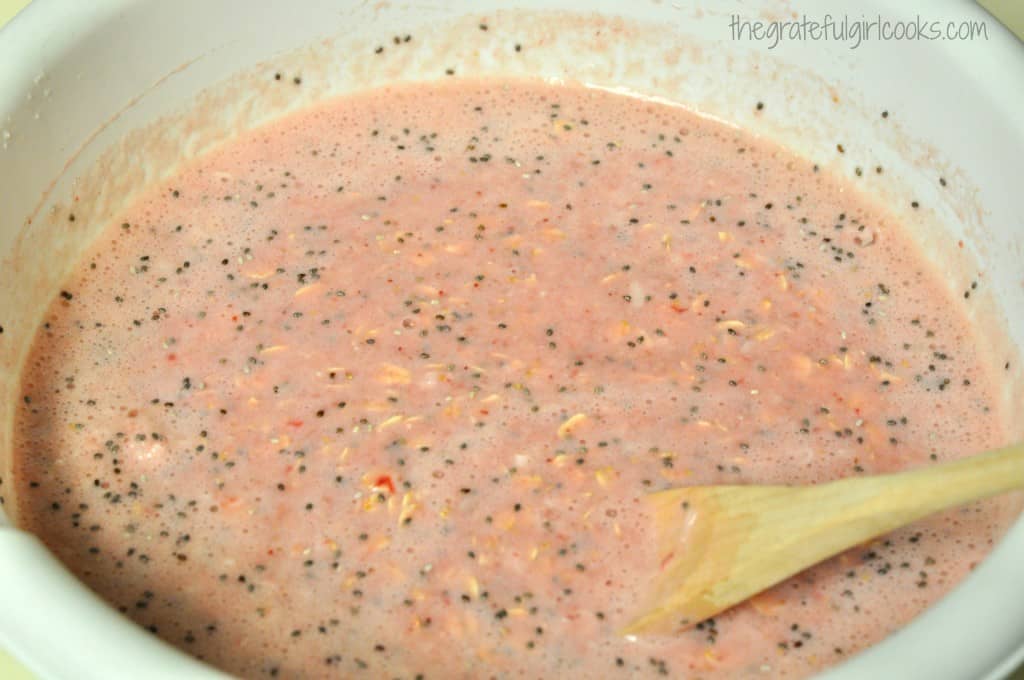 I divided the oat mixture into individual containers that had lids. It's not necessary to do that, but I really like the convenience of individual servings, ready to go in the fridge. You can also leave the oats in large covered bowl overnight, and dish it up from there. Whatever works best for you is certainly okay with me.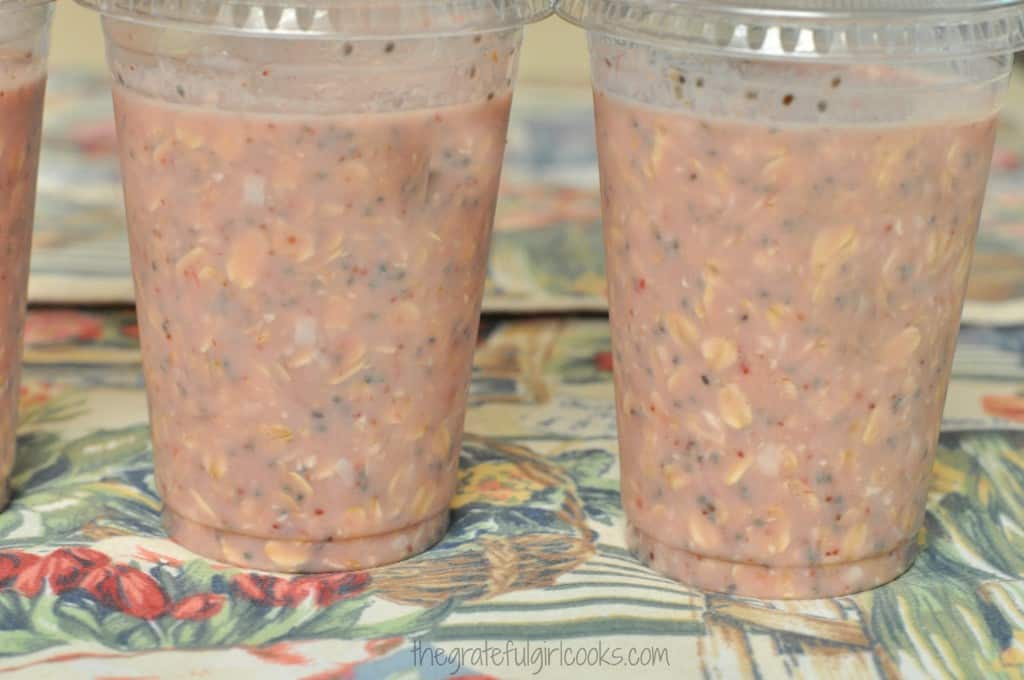 That's it! They're so incredibly easy to make, and they taste pretty good, too. I like not having to think about what I'm going to fix for breakfast, because I know there's a healthy choice in a little container waiting for me in the fridge! Hope you will consider giving this recipe a try.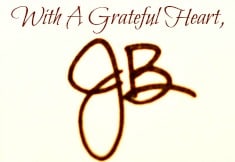 Recipe Source (Adapted Slightly): http://www.eatgood4life.com/strawberry-coconut-overnight-oats/

Save
Save