It's that time of year… it's strawberry season! Who wants a strawberry smoothie? I do, I do! Doesn't that sound delicious? Well it does to me!

It gets pretty exciting here when the amazingly wonderful Hood Strawberries come into season in the great Pacific Northwest! People head out to the local U-Pick farms to grab big bucketfuls of these local delicious and sweet Oregon strawberries!
I love to go pick extra strawberries at a nearby U-Pick farm, to supplement what the small strawberry beds in my backyard garden produce each year. There's just something about a creamy, cold morning smoothie, bursting with great strawberry flavor, that really gets me excited!
Here's a picture I took last year while out on a morning strawberry picking "mission".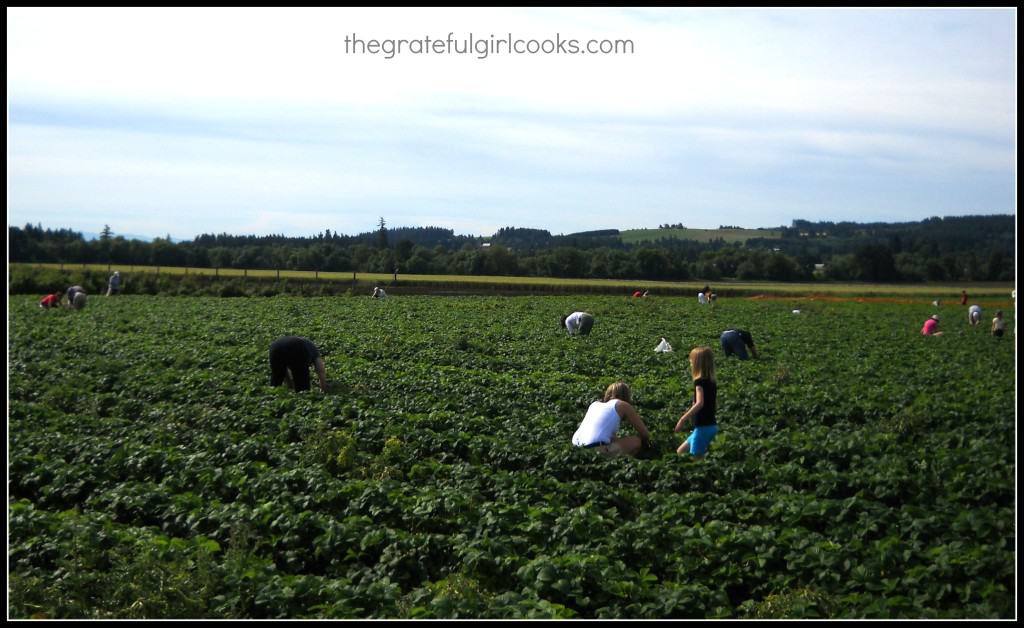 Whether you go pick them yourself, or you grow them in your own yard, OR you buy them from your local grocer or at a Farmer's Market, a tasty strawberry smoothie is a GOOD thing! I love to have a smoothie for breakfast, especially as the weather warms up…but they are also a great afternoon cold, healthy, and filling drink! I use plain Greek yogurt in most of my smoothies, because I like the extra protein I receive from adding it to the drink.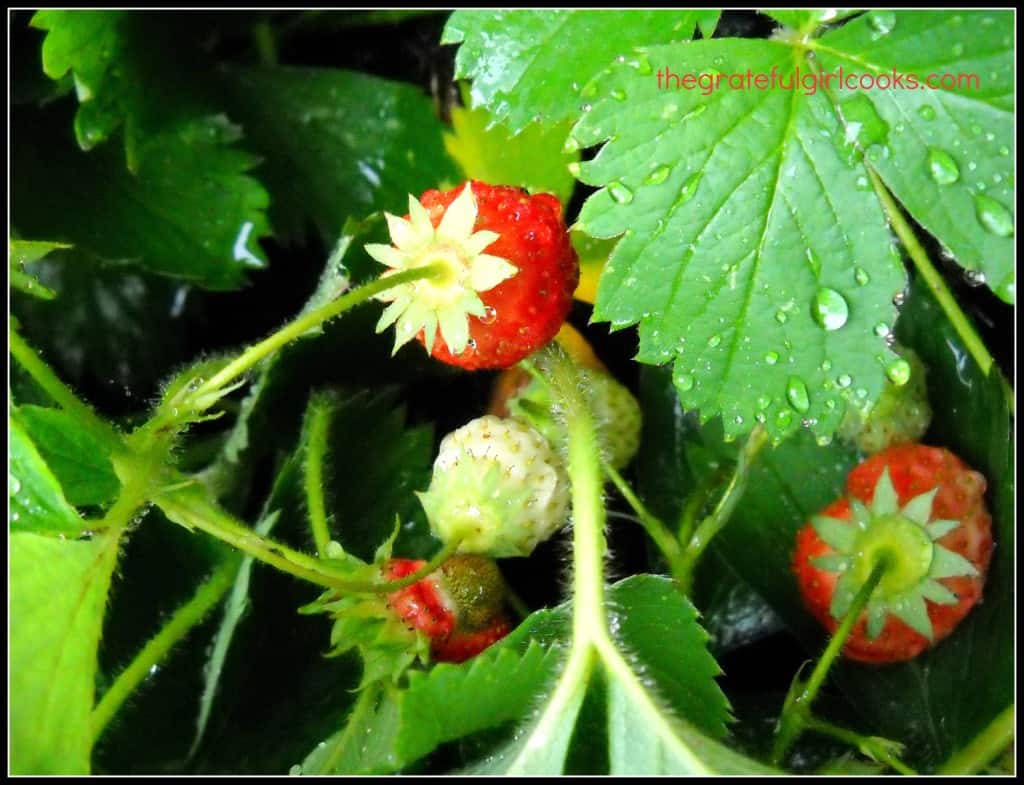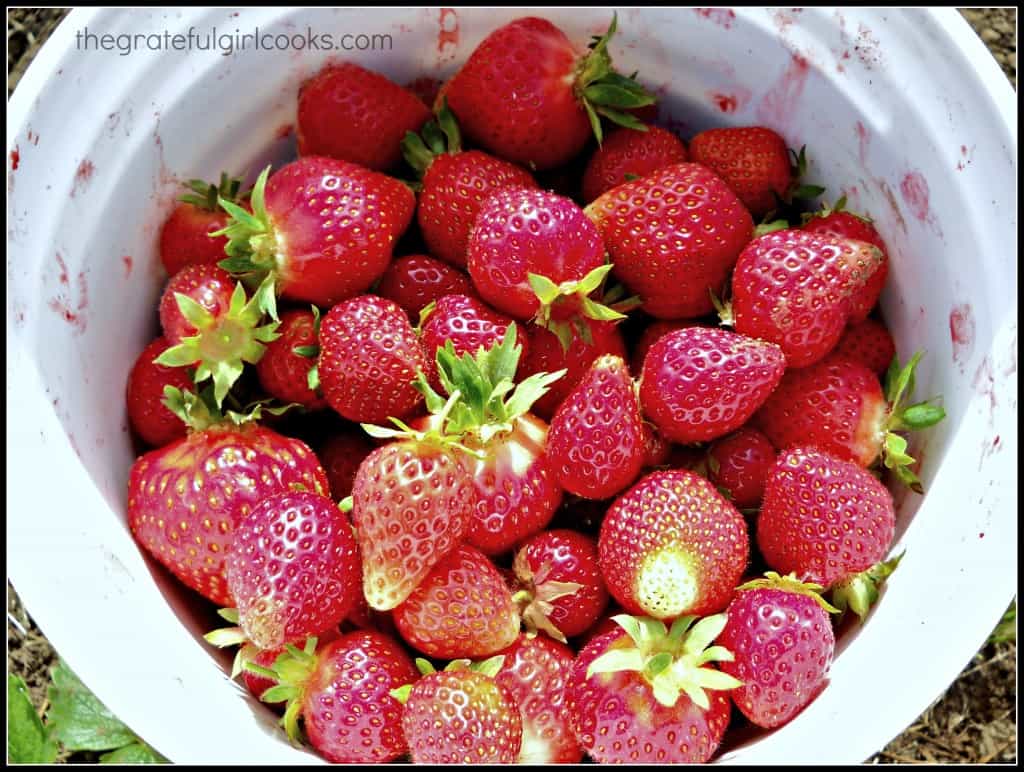 So, no matter how you get your strawberries, I hope you will give this simple, delicious strawberry smoothie a try. Cheers – Bottoms Up!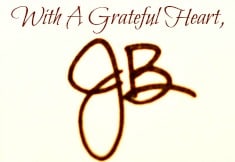 Save
Save