I love salads during the HOT Summertime! They are light, cold, and taste yummy when it is too hot outside to want a heavy dinner. A few nights ago I made this delicious Summer Fruit Medley Green Salad.  It was soooo good, I'm making it again tonight!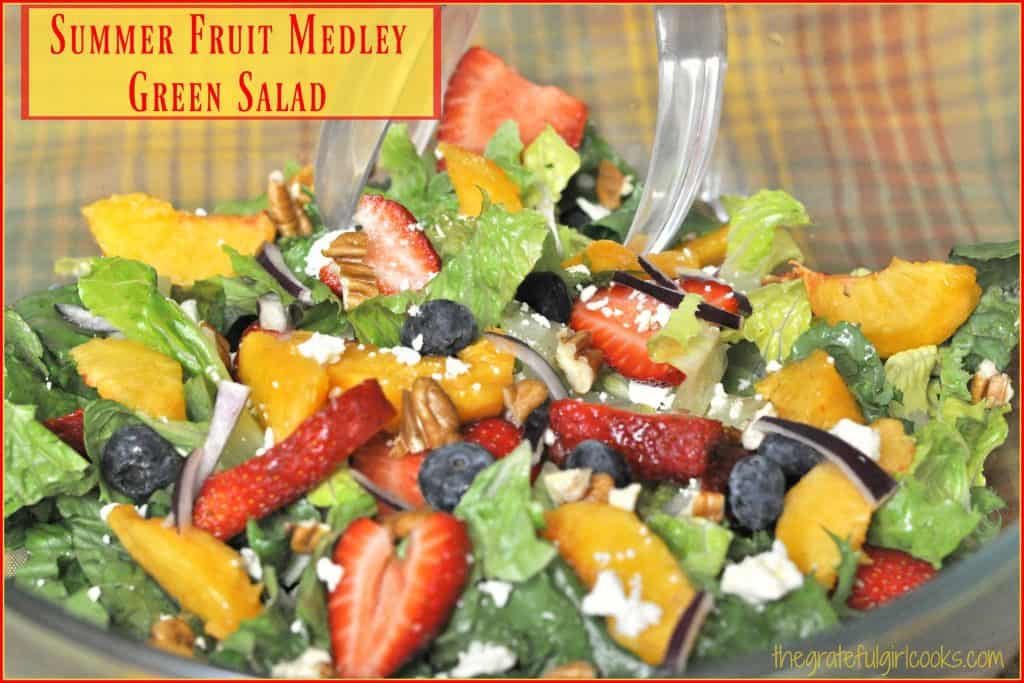 Summer and fresh picked fruit just really seem to go together!  The day I made this salad the first time, I had just been out picking fresh peaches at a local U-Pick Farm, plus I had fresh blueberries, strawberries and mixed greens right in my little backyard raised bed garden! How could I NOT use them in something yummy?!!!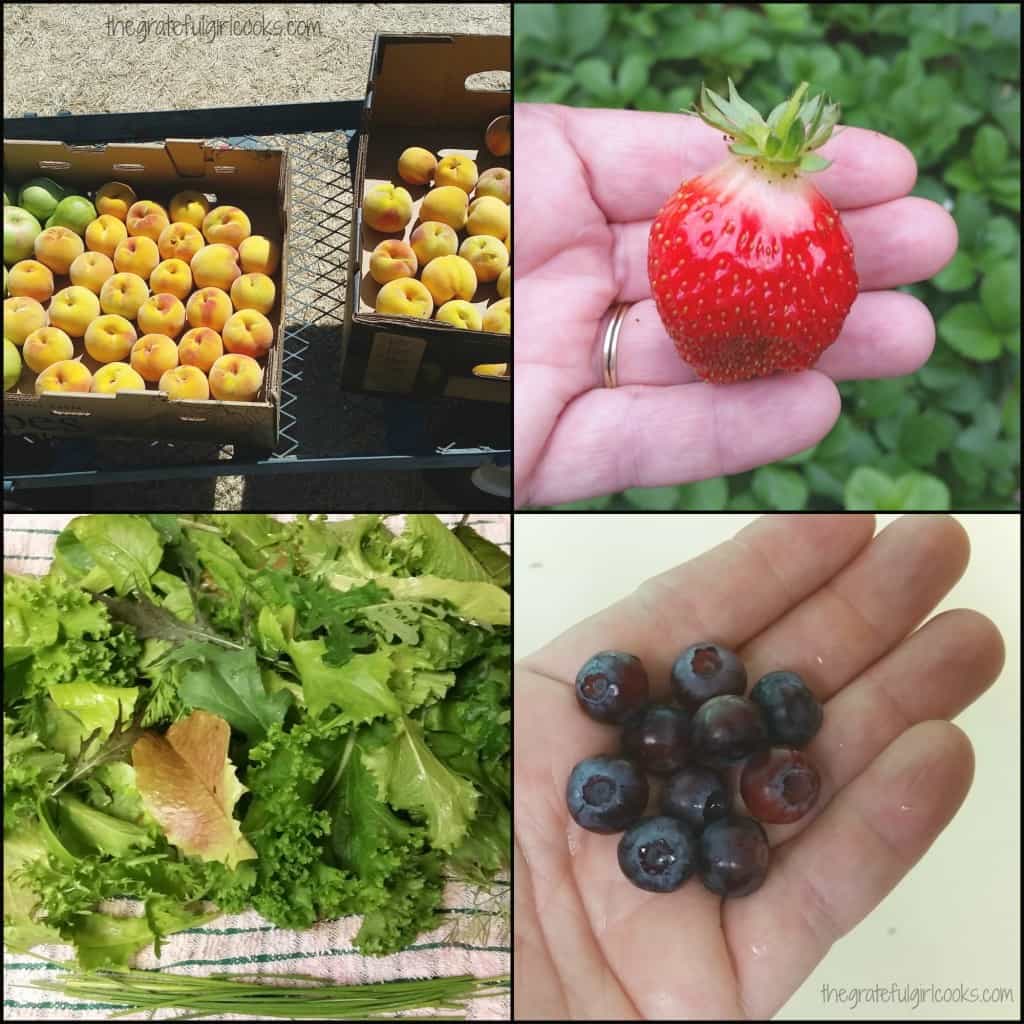 The salad came together in a FLASH!  In about 10 minutes, I had everything in a serving bowl. It sure looked pretty with the fresh fruit, feta cheese, red onions, Romaine lettuce, mesculin greens, and pecan pieces in it!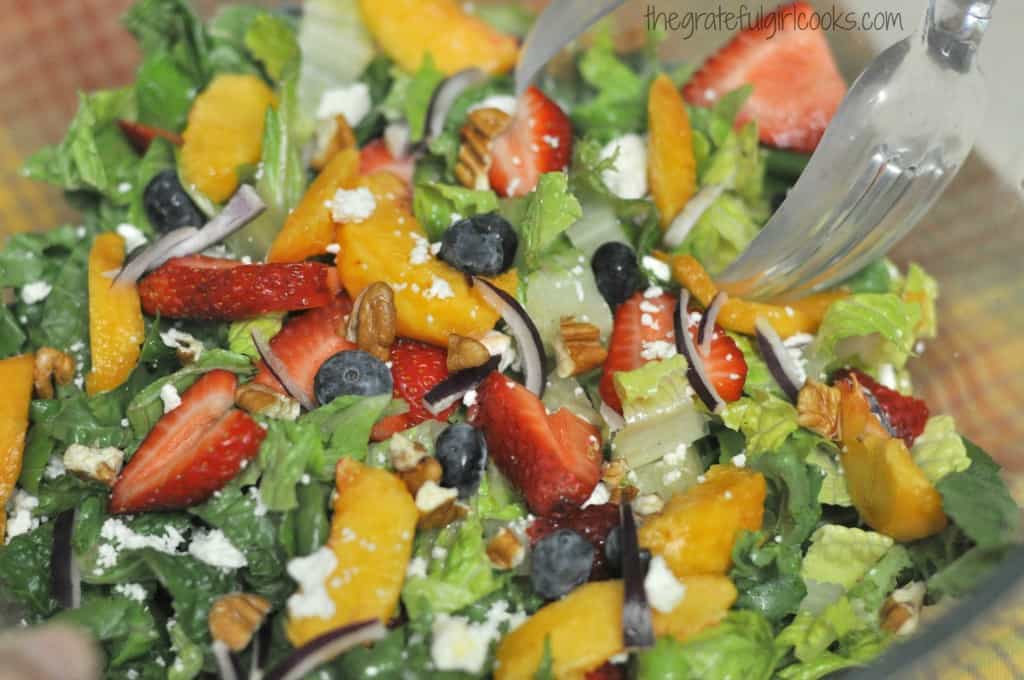 I made a super quick balsamic vinegar and olive oil dressing (that took all of about 30 seconds to mix together), drizzled it over the salad, and BOOM… Love at first bite!  I served it with slices of rotisserie chicken (that my husband bought) on the side.  The sweetness of the fresh ripe fruit, paired with the slight saltiness of the feta cheese, and the crunch of the crisp lettuce and pecans (or walnuts) makes for ONE GREAT TASTING SALAD!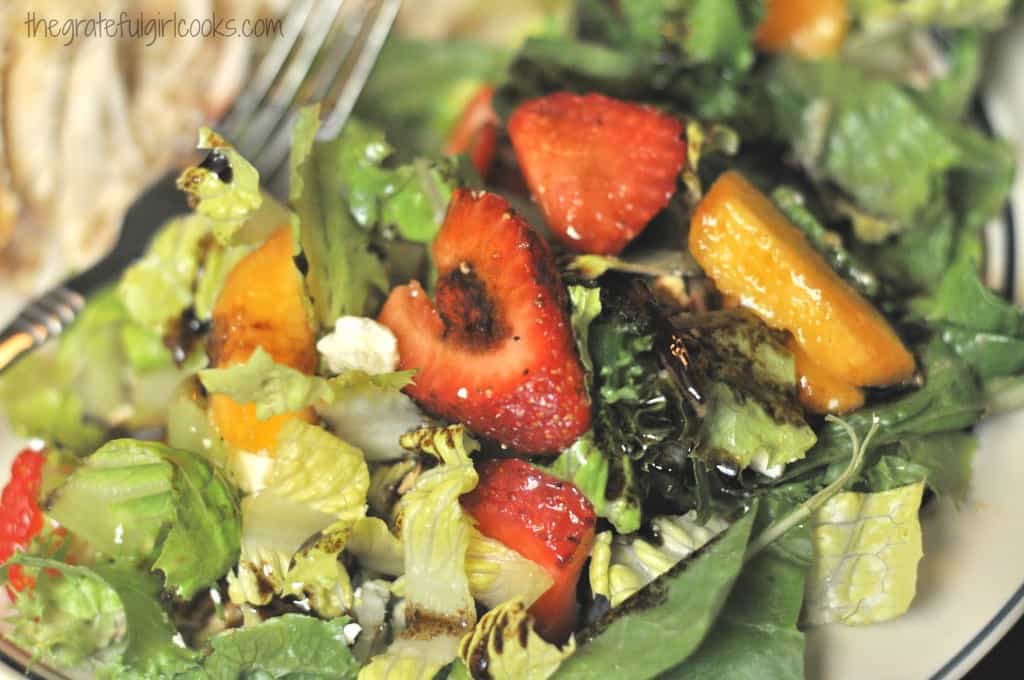 Sure hope you will consider making this quick, easy, and scrumptious salad, especially now, when summer fruits are at their peak of delicious-ness!  Gotta go now and get our dinner ready. We're having salmon, with this salad on the side tonight! YUM!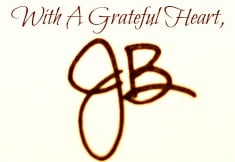 Save
Save