This recipe for Sticky N' Sweet Polska Kielbasa is completely and ridiculously easy to make using only 2 ingredients.  That's right… only 2 ingredients!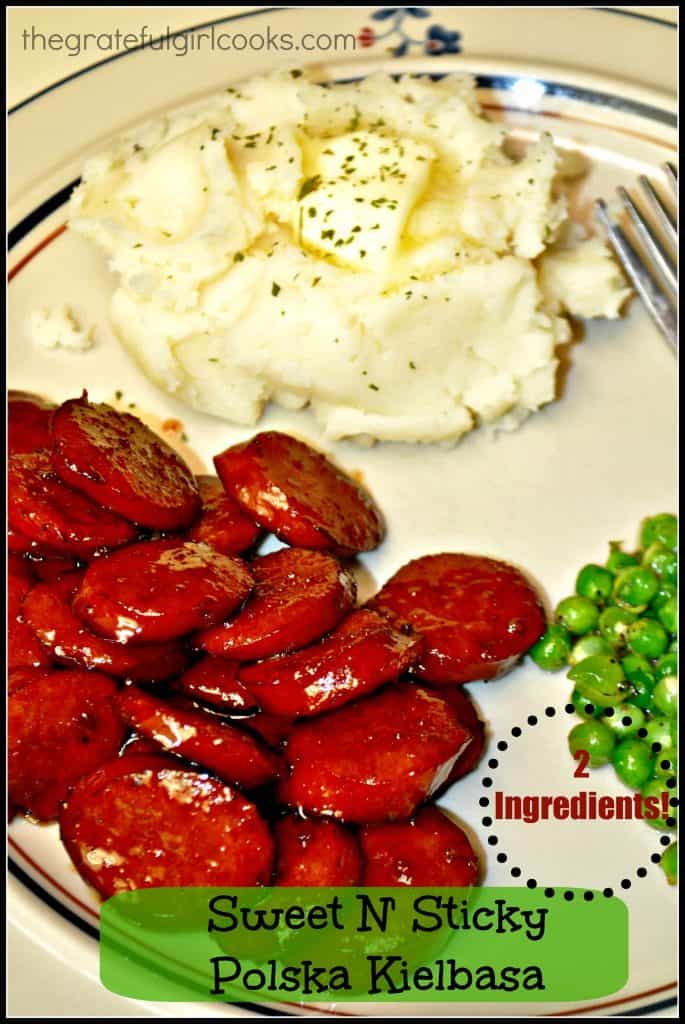 Yep…2 ingredients, folks! How easy is that????
Almost 30 years ago my husband and I rented a room in our home to a college age friend of ours. One night he offered to cook us dinner and this kielbasa is what he cooked for us. When I heard what he was going to cook it in, I couldn't believe my ears…it sounded completely crazy to me…but it was absolutely delicious! Want to know what the secret ingredient is?  COKE or PEPSI. Yep. The sugars in the cola transform into a sticky sweet glaze that coats the kielbasa slices. So good. Been making it ever since… true story.
This recipe only has two ingredients. Kielbasa (beef or pork) and Coke (or Pepsi). The only really important thing to remember is to never use a diet soda for this recipe because you have to use real, sweetened soda so the sugars in the soda will caramelize and coat the meat slices. Can you believe it? This might possibly be the world's simplest dinner. The caramelized sweet n' sticky coating on the kielbasa is truly wonderful! And talk about easy? Unbelievable, but true.
Just slice the kielbasa sausage, lightly saute it, then add 3/4 can of cola, and cook till it is done and the sweet cola has thickened and coated the meat – that's it! This dish is absolutely perfect when served with a side of mashed potatoes. Start to finish, this takes about 30 minutes or less to cook and serve! Hope you enjoy it! It's soooo good!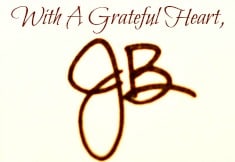 Sweet N' Sticky Polska Kielbasa
Two ingredients make the most delicious sweet n' sticky kielbasa dinner. Serve with a side of mashed potatoes!
As Prepared By:
JB at The Grateful Girl Cooks!
Ingredients
1 pound package polska kielbasa (I use beef)
¾ of a 12 ounce can of cola (regular, sweetened cola, NOT diet!)
Directions
Slice the entire kielbasa into ½ inch wide slices. Place them in a skillet and saute on medium high heat for about 3-4 minutes, stirring occasionally, until they begin to lightly brown.
Pour the cola into the skillet. Cook, stirring occasionally, until all the liquid has thickened and coated the meat. All the liquid should be gone from the skillet.
Remove kielbasa from skillet and serve hot, alongside a serving of mashed potatoes.
Enjoy!
Save
Save
Save