Looking for an easy and flavorful way to cook swordfish that doesn't involve an outdoor BBQ grill?  Here's a very simple way to make Swordfish In Lemon Garlic Sauce… pan-seared, finished in the oven, and served, topped with a delicious lemon, garlic and white wine sauce.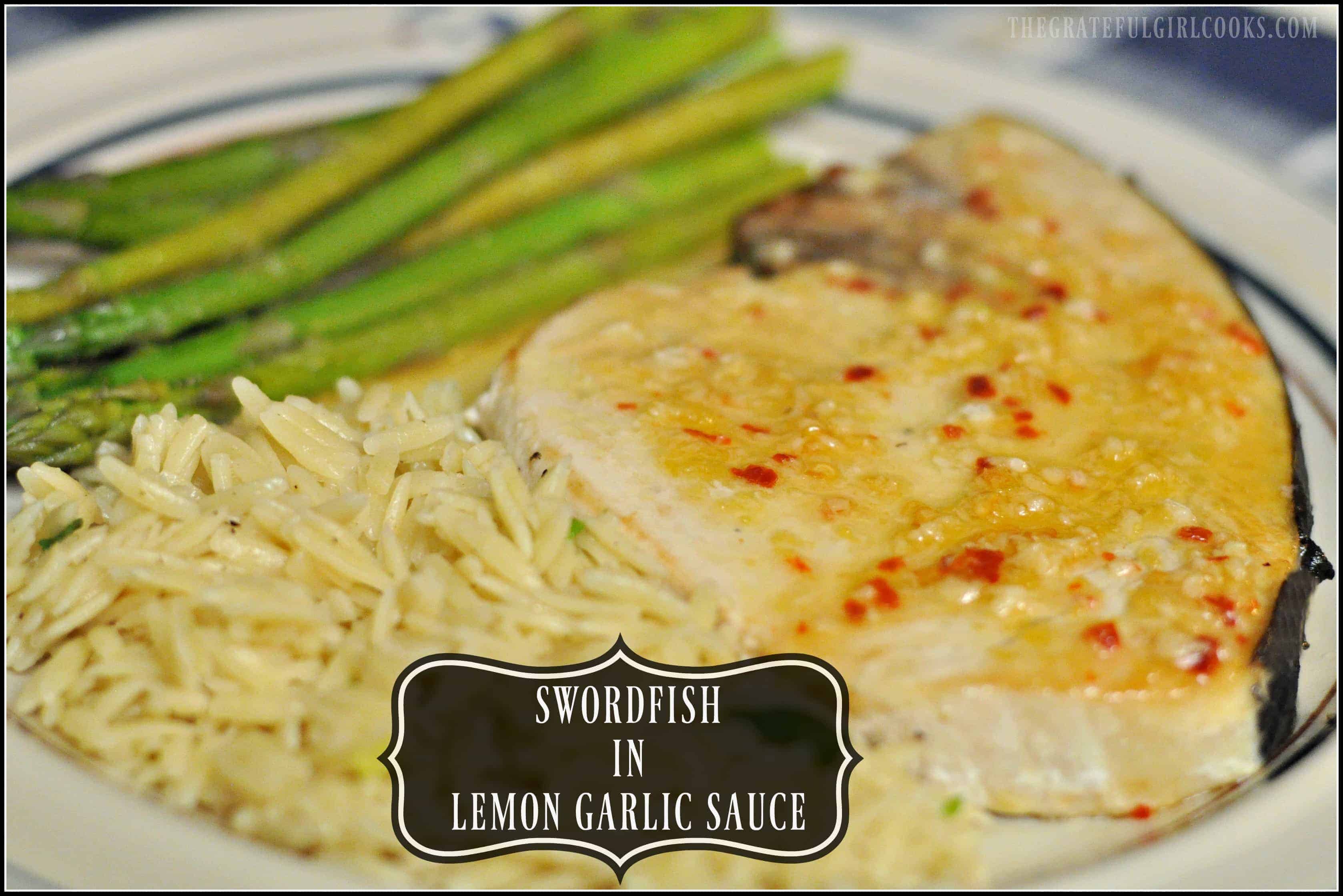 The recipe is quite simple to prepare… here's how:
Preheat oven to 400 degrees.  Heat olive oil in a large, OVEN-PROOF skillet until very hot (but not quite smoking). Lightly seasoned swordfish fillets (at room temperature) are added to skillet.  Cook for 2-3 minutes, until golden brown on bottom. Turn fish over and cook the other side 2-3 minutes, as well.  Place skillet and swordfish into preheated oven. Continue to bake swordfish for between 7 and 12 minutes (time will vary based on thickness of swordfish). Begin checking on the fish after 6 minutes have passed. Once the fish flakes easily with a fork,  it will be ready. While the fish is baking, prepare the easy lemon garlic sauce.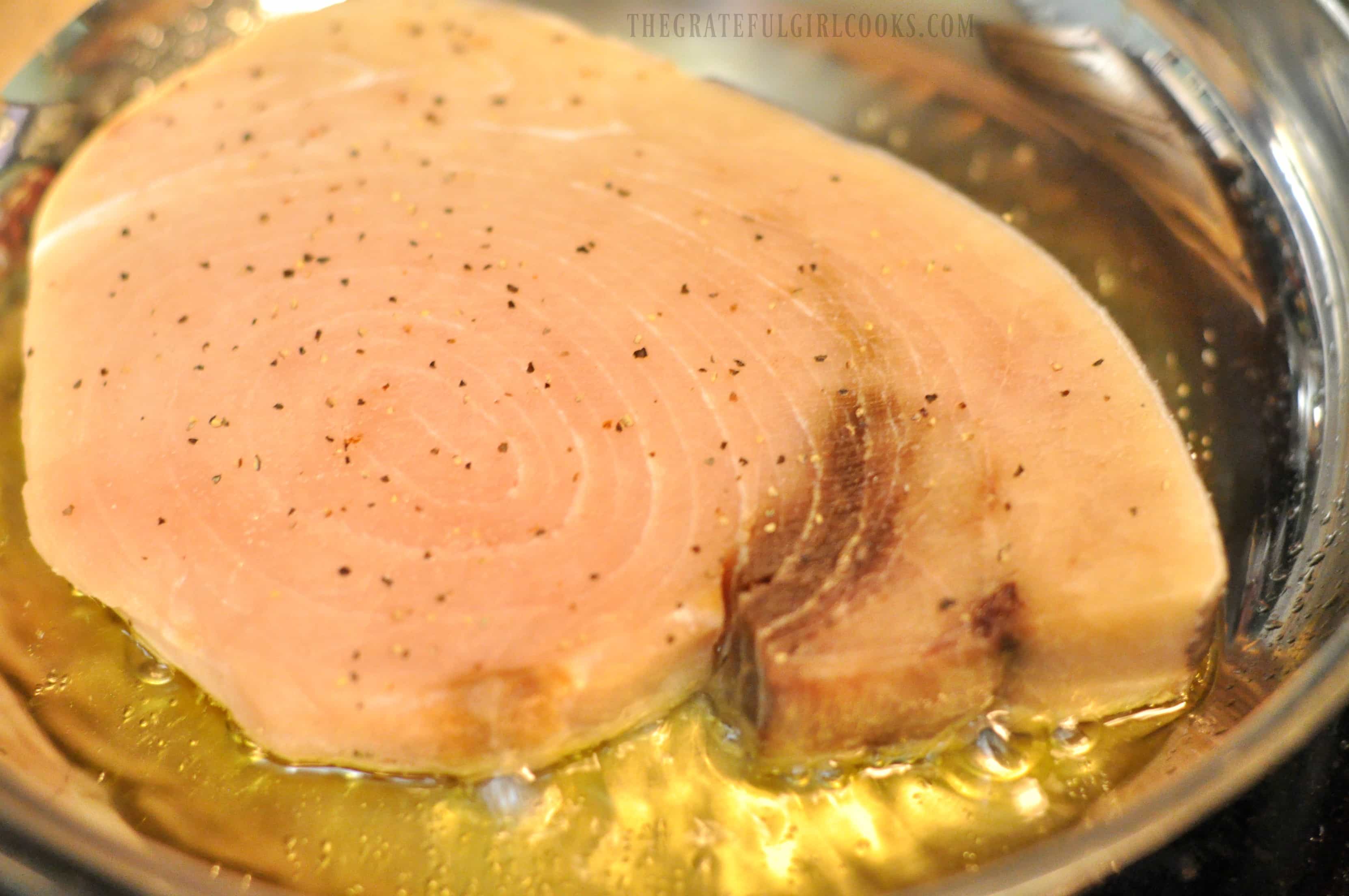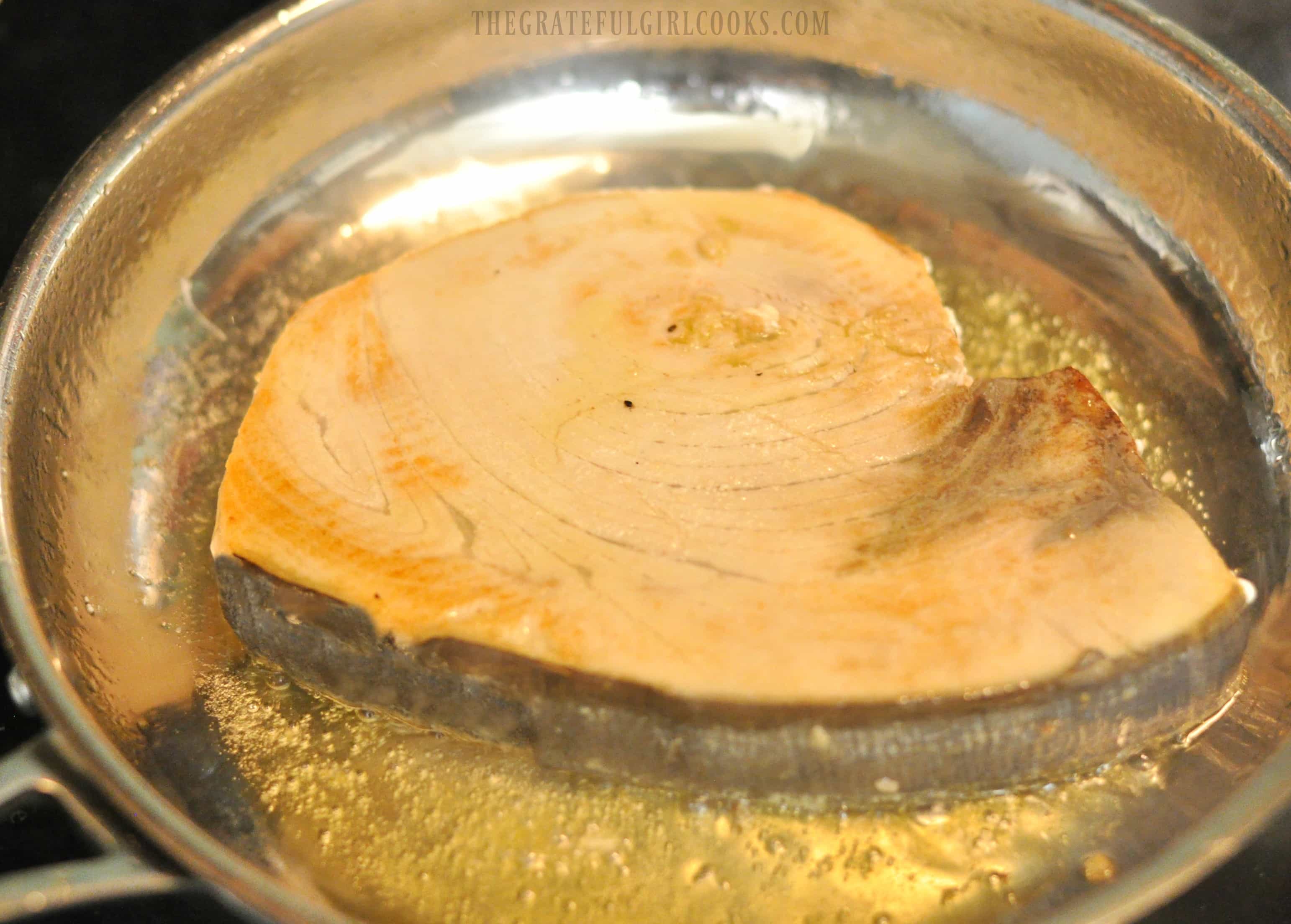 While the swordfish is in oven, make the lemon garlic sauce. Place butter and olive oil in a small skillet. Heat over low heat until butter is melted.  Add minced garlic and red pepper flakes. Stir and cook this mixture on very low heat for about a minute (being careful NOT to burn the garlic).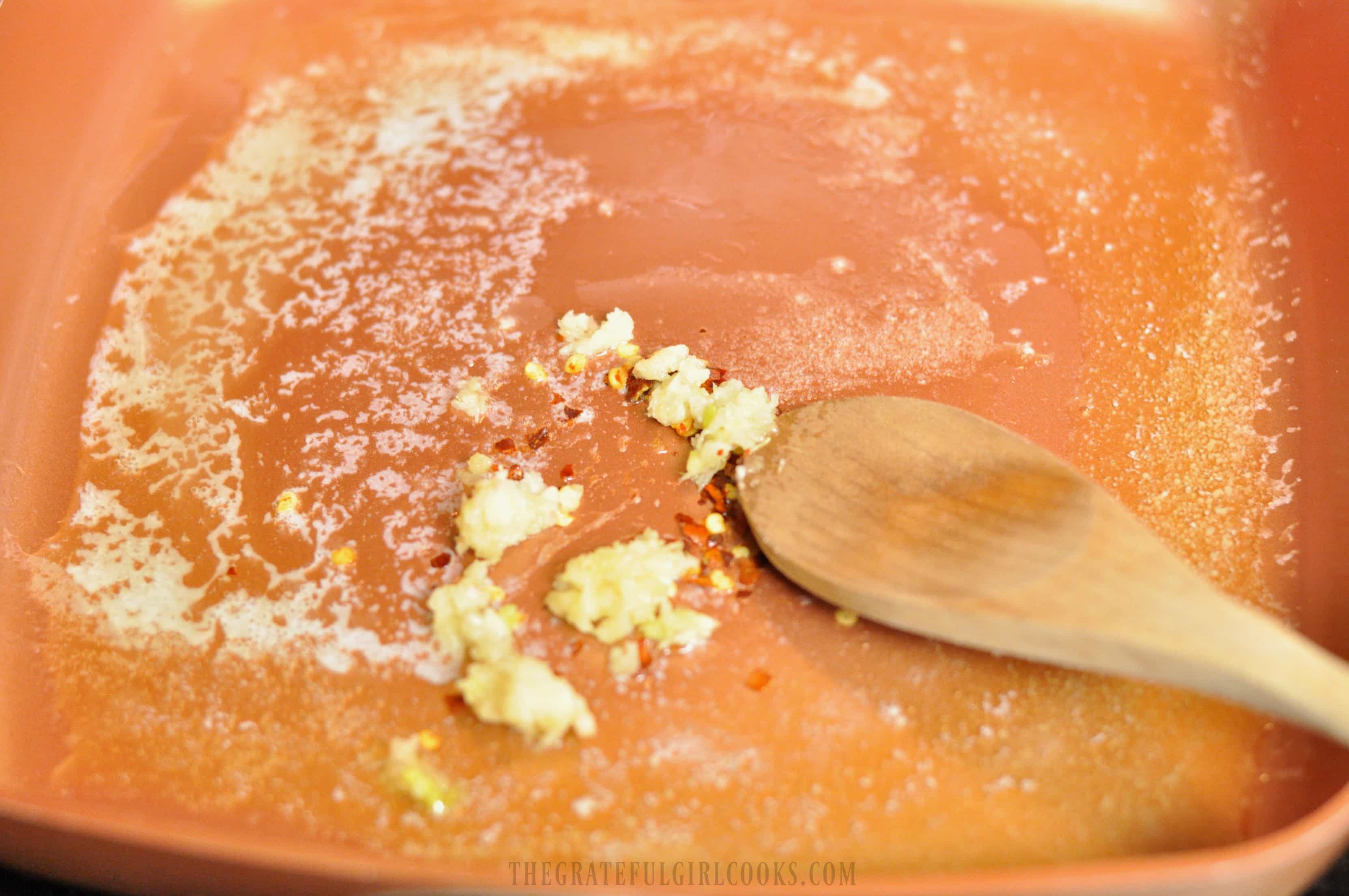 Add white wine to the skillet, and using medium heat, bring the liquid to a simmer.  Cook the sauce for 3 minutes, stirring often.  The liquid will reduce a bit in volume as it cooks.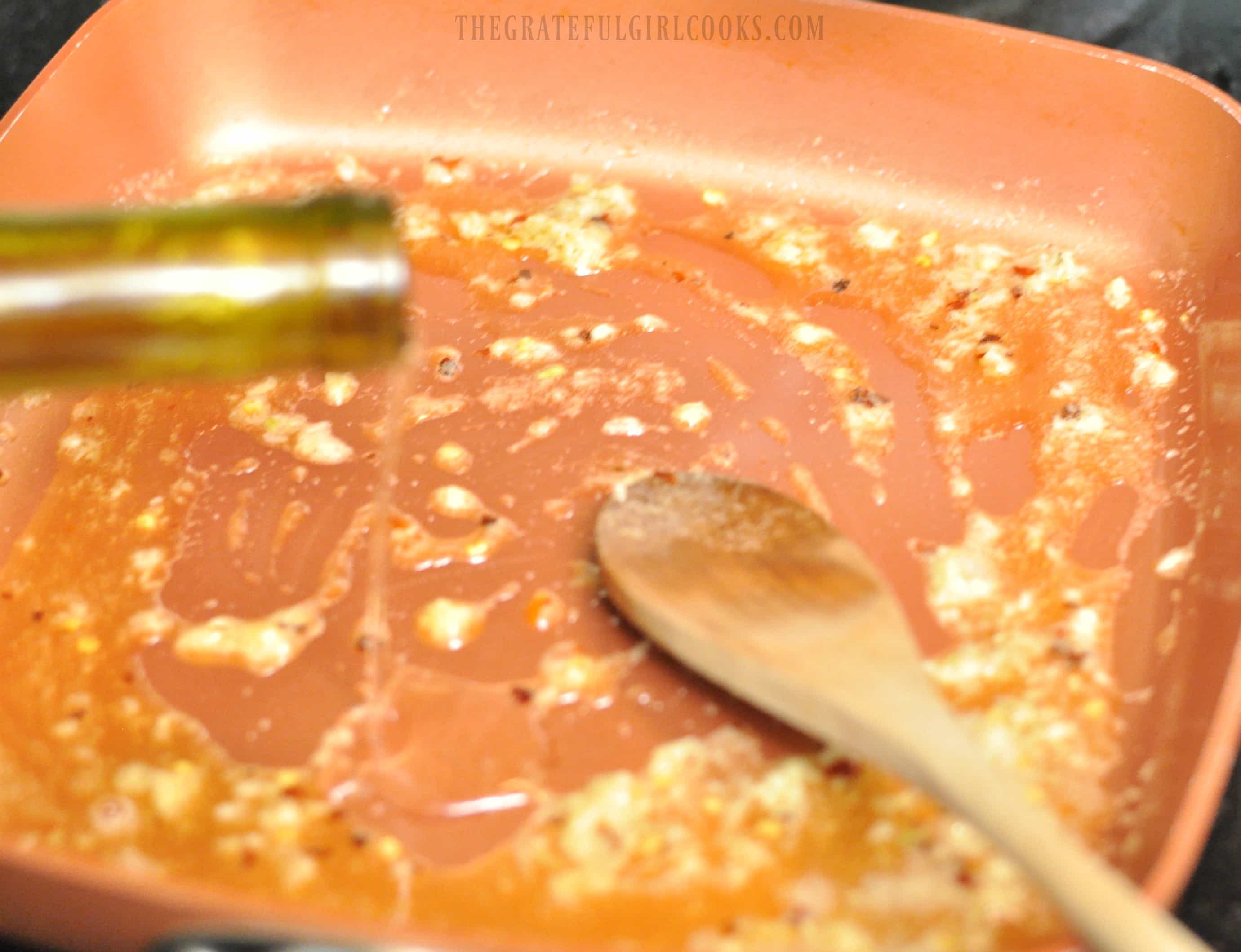 Remove the skillet from the heat.  Add lemon juice and finely grated fresh lemon zest. Stir to combine.  The sauce will smell really good at this point.
Transfer cooked swordfish to serving plate. Spoon the lemon garlic sauce over the top of the fish, and garnish with parsley, if desired.  That's it!  Swordfish in Lemon Garlic Sauce!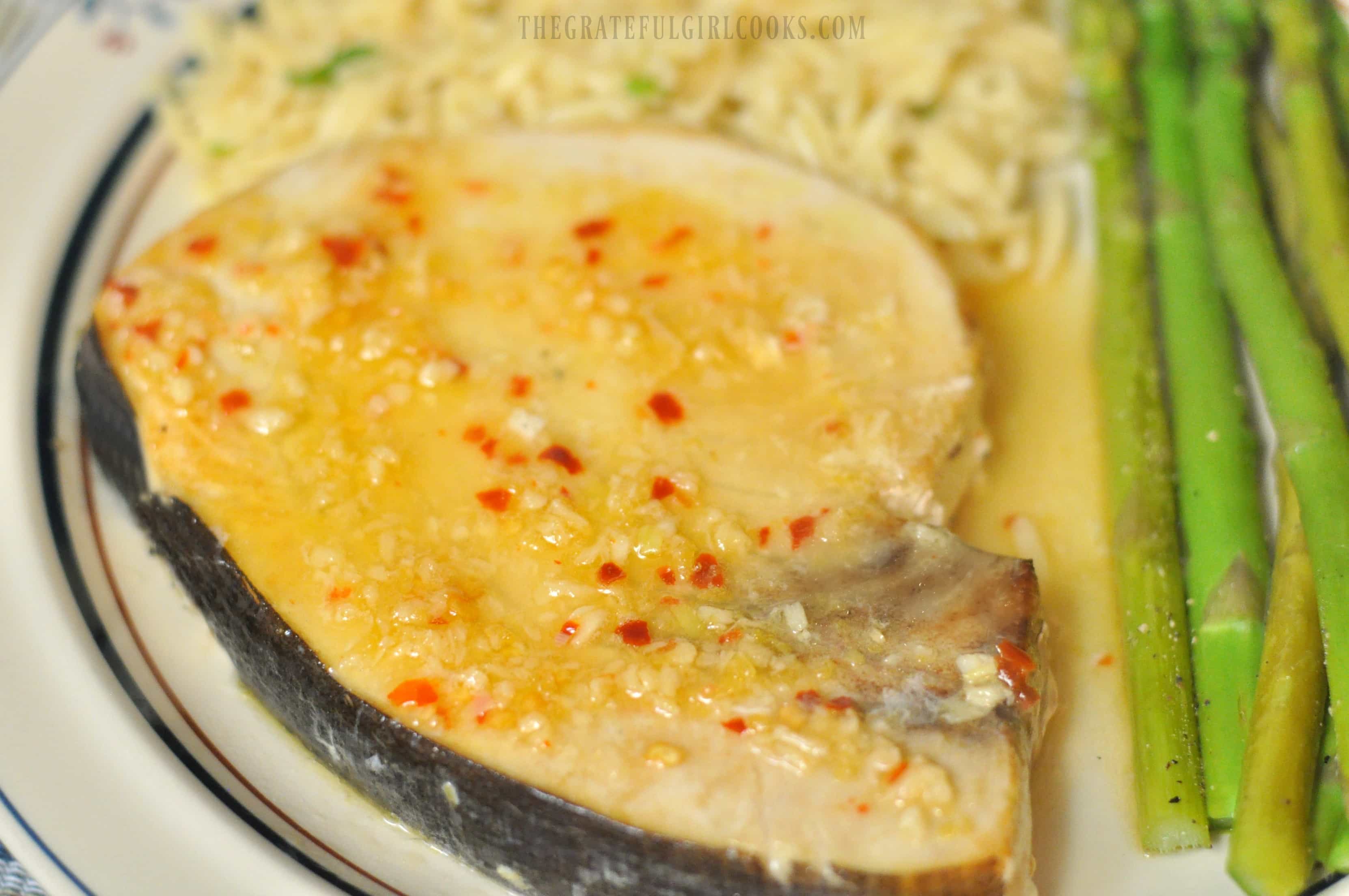 I love seafood grilled outdoors on our BBQ, but as is the case often here in Oregon, the rain prevents that many times. It's nice to have a simple, tasty and easy alternative to enjoying a wonderful piece of fish that can be cooked right in the ol' kitchen!  Have a great day.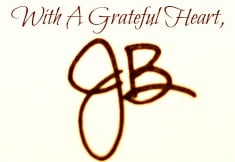 Recipe Source: http://www.superseafoodrecipes.com/swordfish-recipe-with-lemon-garlic-sauce.html



Here's one more to pin on your Pinterest boards!
Save
Save
Save
Save
Save
Save
Save
Save
Save
Save