I tried a recipe for Tandoori Chicken (a classic Indian dish), a few months ago. It happened to be a Weight Watchers recipe that I found online. This version of the classic Indian dish is low-fat, full of spices and unique flavors, and is quite simple to prepare.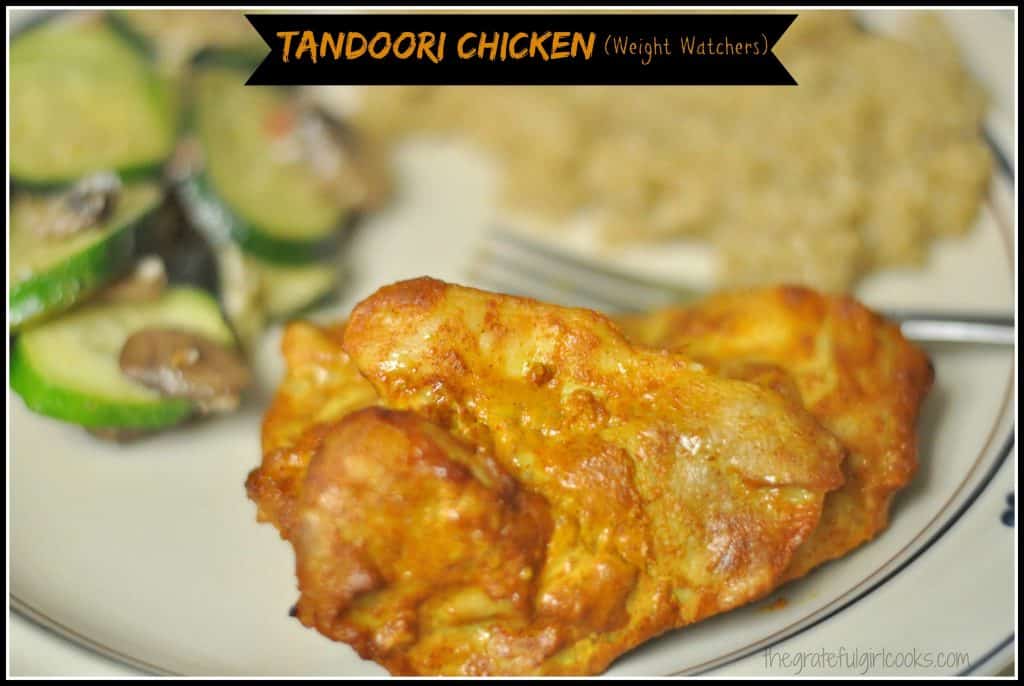 Tandoori Chicken is a very popular Indian dish, typically cooked in a clay oven called a Tandoor (which is where this chicken gets its name from).  Tandoori Chicken typically consists of roasted chicken, which is coated with a mixture of plain yogurt and pungent spices. The spices give the chicken its vibrant color and unique taste, and vary with different recipes.
I was curious to try Tandoori Chicken, so started looking for simple recipes so I could see what the chicken tasted like.  The original recipe I used, (which happened to be a Weight Watchers recipe), used chicken breasts, but I decided to make it using boneless chicken thighs. Not everyone out there likes the mix of unique spices found in this popular Indian dish, but if you do… you might enjoy this "low calorie" version.
Here's how you make it:
Combine spices, onion, garlic, lime juice and yogurt in a bowl. Mix well to fully combine ingredients.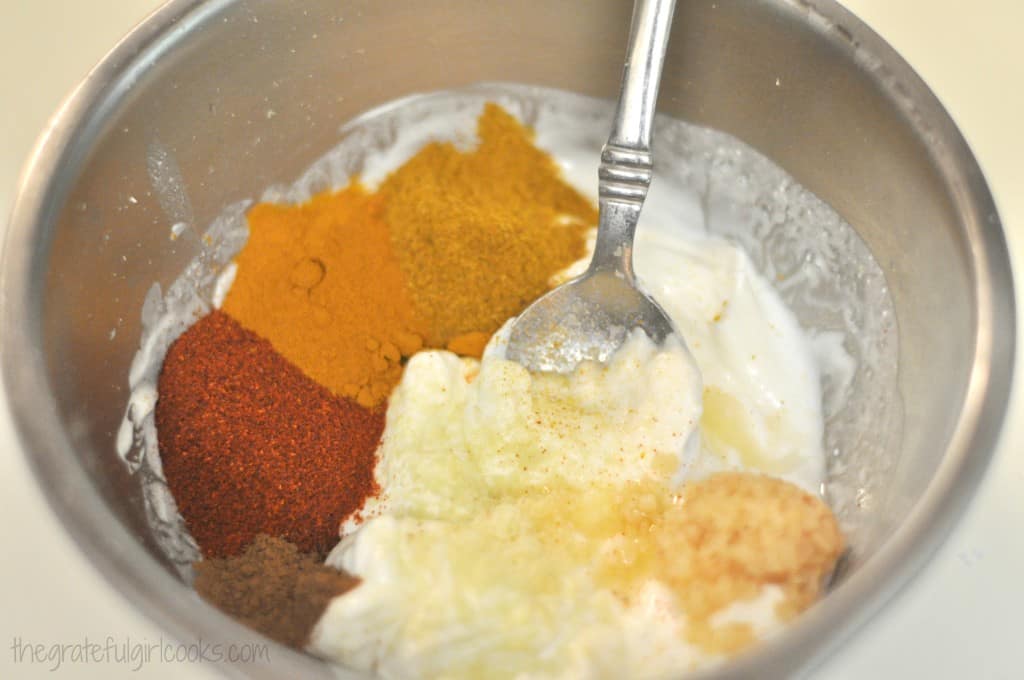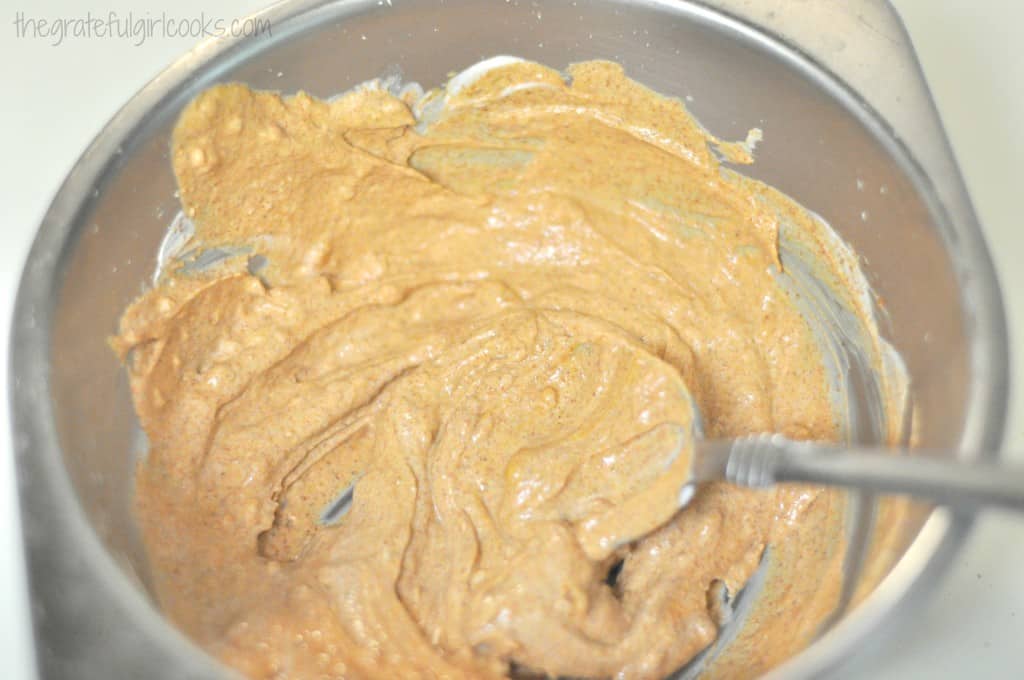 Place the chicken and the yogurt marinade in a large re-sealable plastic bag. Mash the bag around between your fingers until the chicken is fully covered with the sauce. Refrigerate chicken for 6-8 hours (or overnight), for best flavor.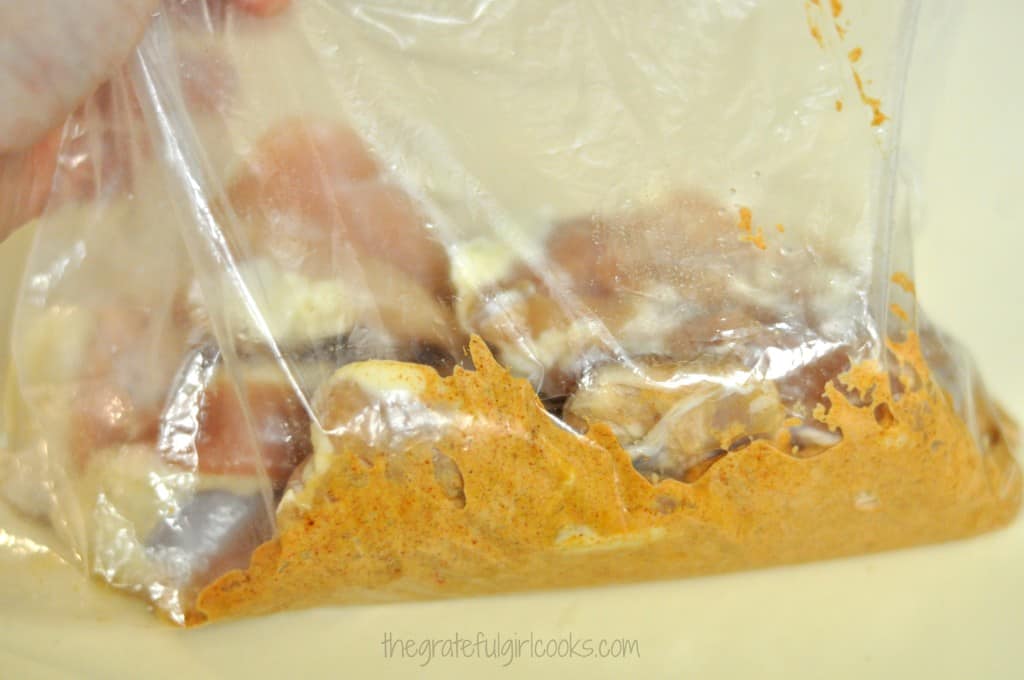 When ready to prepare the chicken, remove it from plastic bag. Spray a wire rack with non-stick spray. Place rack on top of a baking pan or sheet (to catch drips while chicken cooks). Place chicken on rack.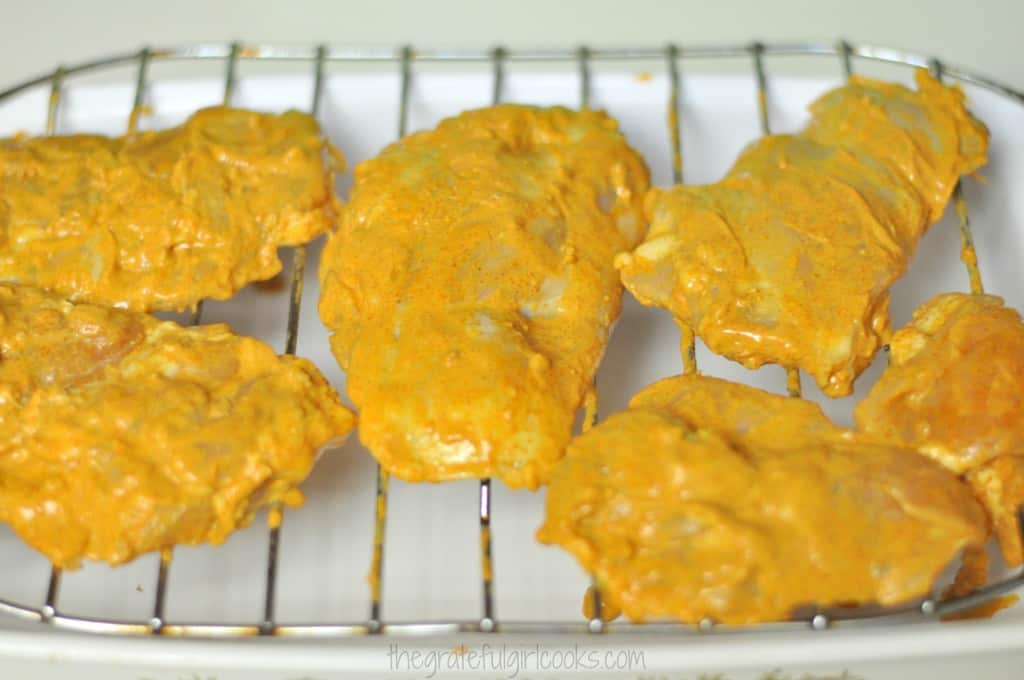 Preheat the broiler in your oven.  Place the rack and chicken on the middle rack of oven. Broil (4-5 inches from broiler element) until the chicken is completely cooked through, usually about 15-20 minutes or so (when done, chicken should have an internal temperature of 165 degrees F). Remove pan from oven, and serve, with rice and a veggie on the side!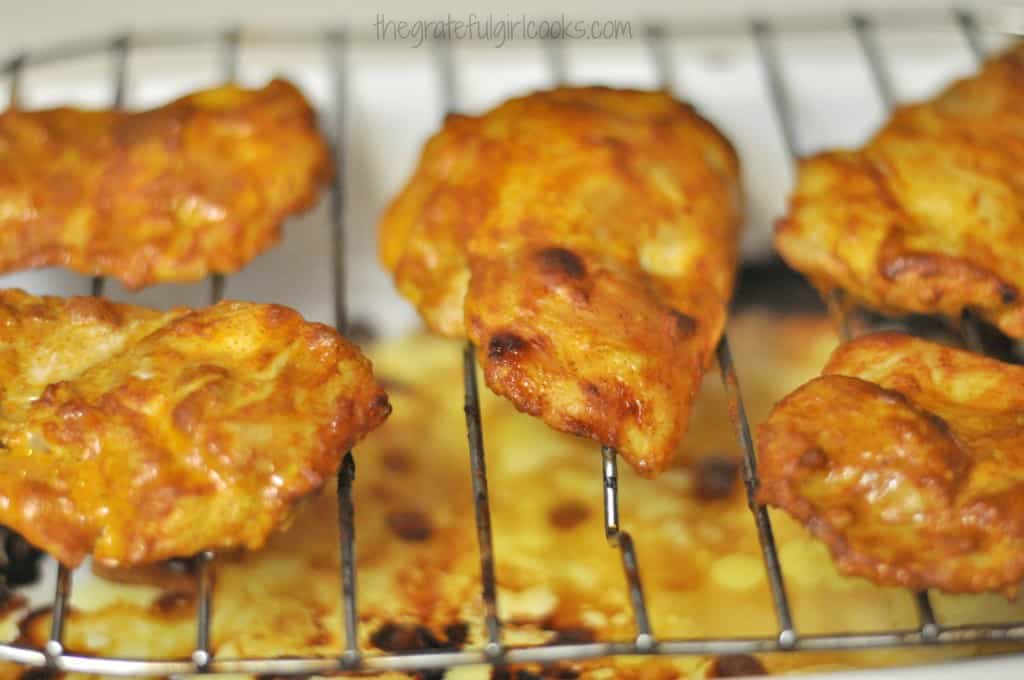 I think it's interesting to try dishes from other countries… why not see what people around the world eat and enjoy? Hope you have a fantastic day… full of culinary adventures!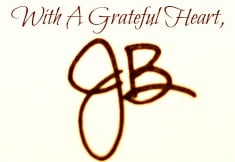 Recipe Source: http://www.weightwatchers.com/food/rcp/RecipePage.aspx?recipeid=50683

Save