Swiss Chard with Bacon and Mushrooms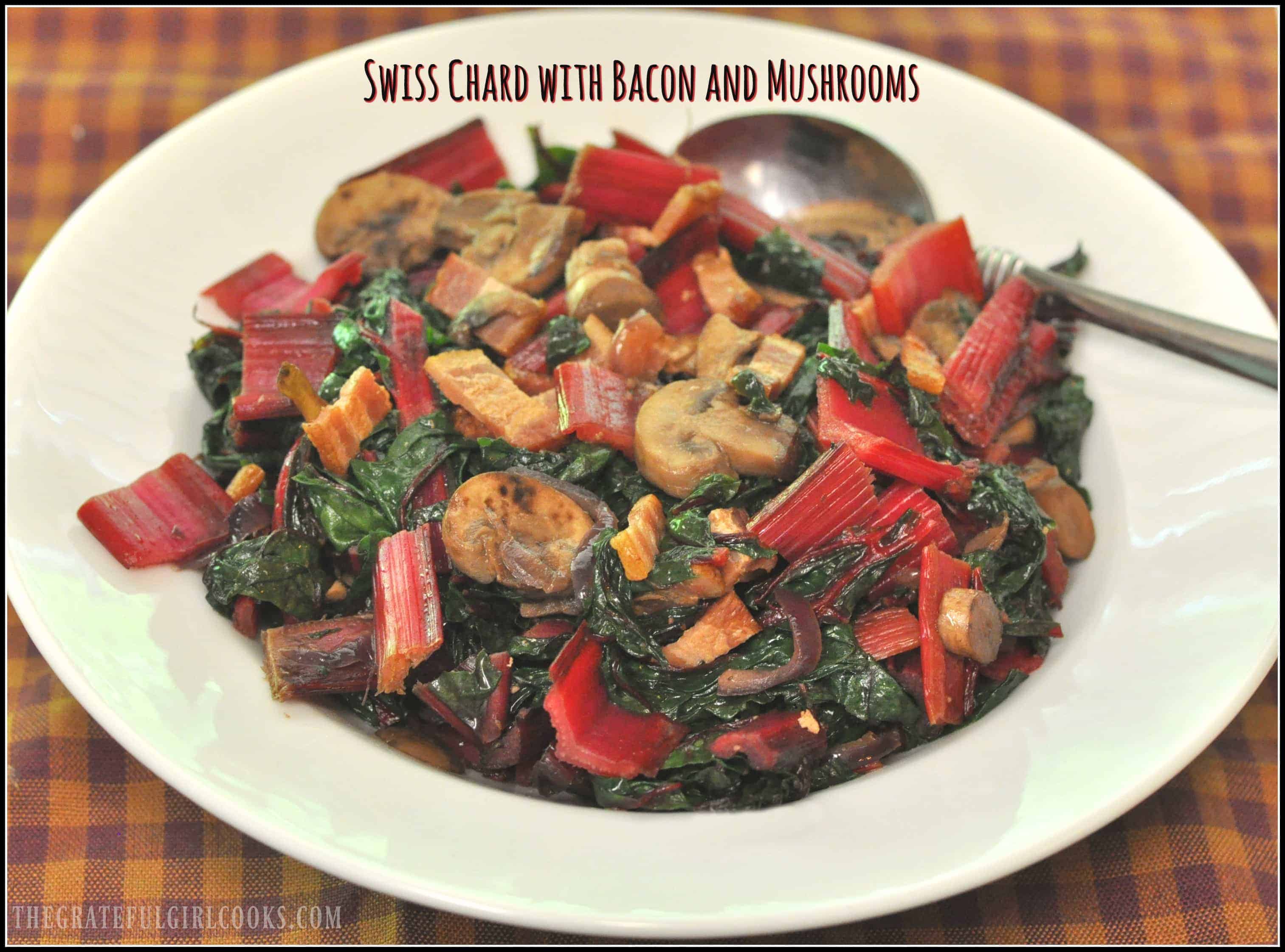 As Prepared By:
JB at The Grateful Girl Cooks!
Recipe type:
Vegetable Dish
4-5 slices bacon, (cut into thin pieces before cooking)
8-10 mushrooms, sliced thin
¼ cup chopped red onion
3 Tablespoons bacon grease (approx. from cooked bacon)
1 head Swiss chard (I used red chard), chopped and divided (stems separated from leaves)
1 teaspoon minced garlic
Salt and Pepper to taste
Stack bacon pieces on top of each other. Using a sharp knife, slice into thin strips. Place bacon pieces (sliced) into a large skillet. Cook on medium-high heat, stirring occasionally, until bacon pieces begin to brown (3-4 minutes). Leave all bacon grease in the skillet.
Add chard stems, sliced mushrooms and chopped red onion. Continue to cook until chard stems become slightly tender (3-4 mins).
Add chopped chard leaves, and stir to combine. Continue to cook on medium heat, stirring occasionally, until leaves have wilted and are cooked through (2-3 minutes).
Add minced garlic and stir to combine. Cook for 1 minute, being careful to not burn the garlic.
Add salt and pepper to taste, then serve while hot.
Recipe by
The Grateful Girl Cooks!
at https://www.thegratefulgirlcooks.com/swiss-chard-with-bacon-and-mushrooms/