Chocolate Dipped Shortbread Cookies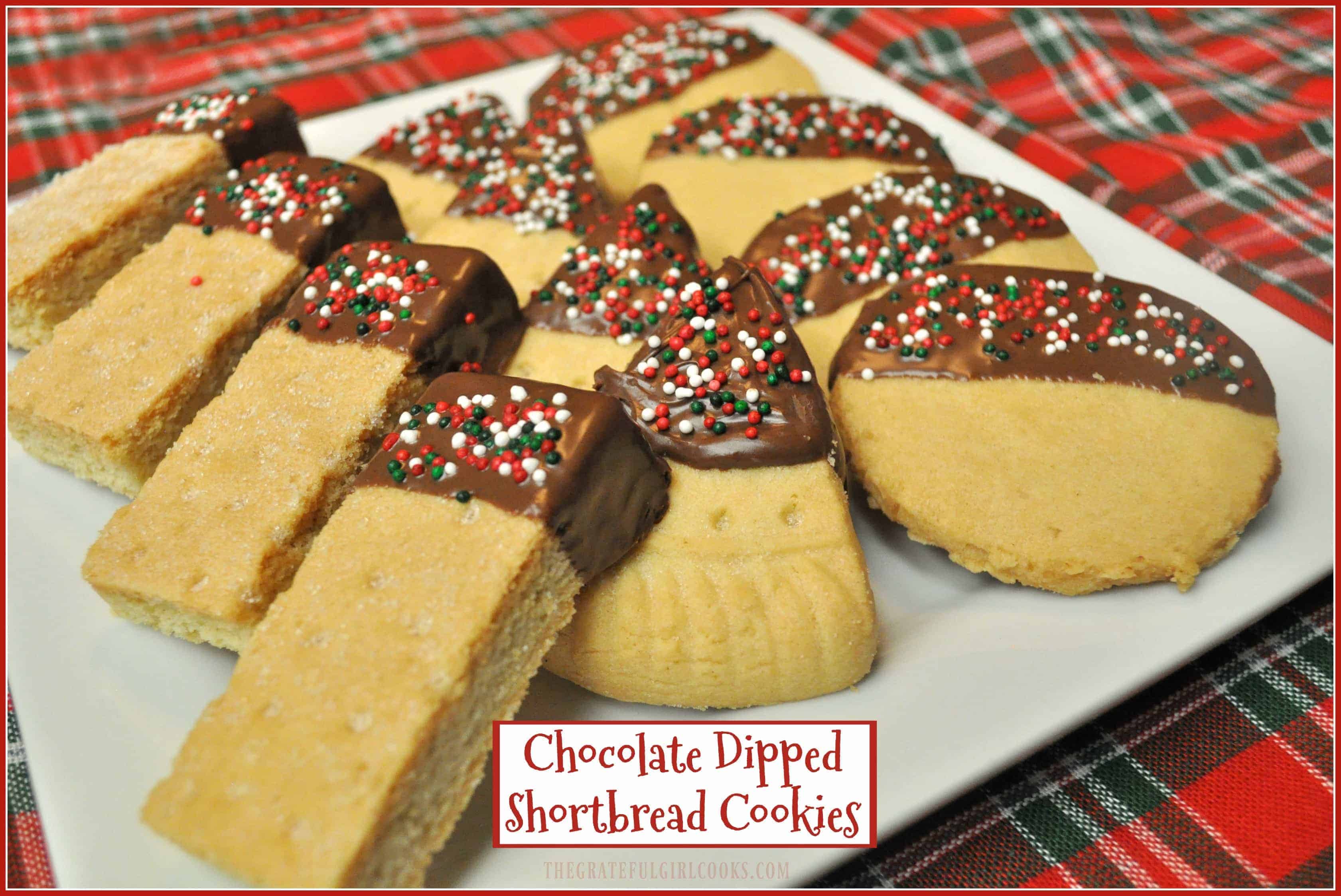 As Prepared By:
JB at The Grateful Girl Cooks!
2 dozen store-bought shortbread cookies (any shape or size)
2 cups milk chocolate or semi-sweet chocolate chips
1 HEAPING Tablespoon vegetable shortening
Christmas colored sprinkles
Cover work surface with a sheet of parchment paper.
In a microwave-safe bowl, place chocolate chips and shortening. Heat on high in microwave for 30 seconds. Remove bowl from microwave. Stir well. Place bowl back in microwave and microwave on high for an additional 30 seconds. Remove bowl from microwave. Stir well, until mixture is smooth. If necessary, place back in microwave for 15 seconds, then stir.
Dip the end or part of the cookie in melted chocolate, being sure to coat all sides. Let excess drip back into bowl, then place cookie onto parchment paper and do not move it. Garnish cookie immediately with colored sprinkles while chocolate is still wet.
Repeat process with all cookies. If necessary, make another ½ batch of melted chocolate to finish cookies or coat additional cookies. Let cookies rest on parchment paper for at least an hour or until chocolate has hardened. Transfer to serving platter, and enjoy!
Recipe by
The Grateful Girl Cooks!
at https://www.thegratefulgirlcooks.com/chocolate-dipped-shortbread-cookies/