Do you cook with chicken often? I sure do!  The recipe I want to share today with you is for "easy-to-prepare" Marinated, Pan-Seared Mexican Chicken.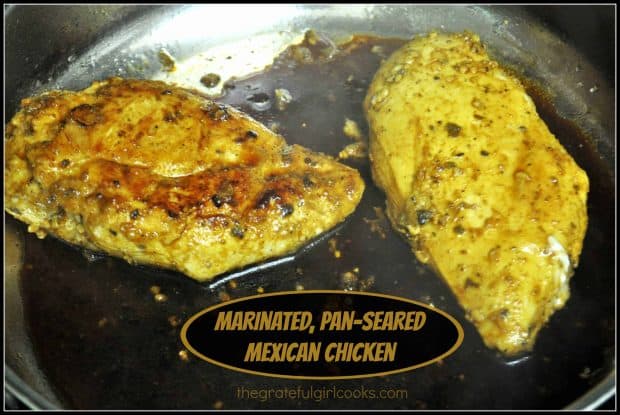 Ridiculously easy. Delightfully GOOD.
My favorite type of food to eat is Mexican food. I love the flavors in most Mexican inspired dishes, which is why I really liked the flavors in this meal.
The recipe is really easy to prepare… I modified it slightly from a recipe I found on Skinnytaste.com a while ago. If you can mix up a marinade (easy peasy!), add some chicken to the marinade, then pan-sear it, you can make this delicious chicken entree, which has a subtle Mexican flavor, from seasonings such as cumin, chili powder, garlic, oregano and lime juice. YUM! The added plus is that it is very low in calories (under 300 calories per serving), so it's a win-win in my book!
You can see how very easy this recipe is to prepare… and it is delicious! I served it with rice on the side; another wonderful accompaniment would be a great pico de gallo salsa as a garnish! Hope you enjoy these tasty (and easy) Mexican-inspired chicken breasts!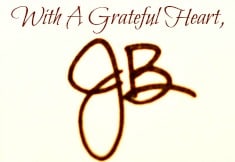 Recipe Adapted from: http://www.skinnytaste.com/2013/08/grilled-chicken-with-black-bean-mango.html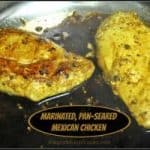 Marinated, Pan-Seared Mexican Chicken
Delicious, low-fat, and easy to prepare, these Mexican-inspired chicken breasts will surprise you with their depth of flavor.
Ingredients
2

large boneless

, skinless chicken breasts, sliced in half lengthwise (or use 4 small)

salt and pepper

(to taste)

6

cloves

minced garlic

2

teaspoons

cumin

1

teaspoon

dried oregano

juice of 2 limes

1/4

cup

water
Instructions
Season the chicken breasts lightly with the salt and pepper. Place chicken breasts in large bowl.

In a separate bowl, mix together the minced garlic, cumin, oregano, and lime juice. Pour HALF of the marinade sauce over the chicken breasts. Reserve the other half of the marinade for later.

Coat the chicken breasts well with the marinade. Cover and refrigerate for at LEAST half an hour. (The longer the chicken marinates, the better the flavor!) I marinated the chicken in plastic quart-sized zip lock bags.

Spray a skillet with non-stick cooking spray. Heat on medium high until very hot. Once skillet is hot, place the chicken breasts into the skillet. They should sizzle when added to skillet. Discard the marinade that the chicken was in. Cook the chicken for 3-4 minutes, then turn to the other side. Chicken breasts should have a good sear to them (look golden brown). Halfway through cooking the second side of the chicken, add the reserved marinade (the one you set aside earlier), plus 1/4 cup water to the skillet. Cook for 3-4 additional minutes; continually spooning the sauce up over the tops of the chicken breasts... this will coat the chicken and will help to darken the color of the chicken. Cook chicken until cooked through.

When chicken is done, remove from skillet. If desired, serve with pico de gallo as a garnish. Serve the chicken with rice, or your favorite side dish. Enjoy!
Save
Save
Save