I don't know about you, but I'm on the lookout for new, easy, and inexpensive side dishes to add to our dinner meal. It's easy to fall into a rut and serve the same old, same old… that's why I enjoyed making these Skillet Potatoes With Scallions And Parmesan! Still easy… still potatoes, but skillet-cooked potatoes, with green onions and Parmesan cheese. Yum!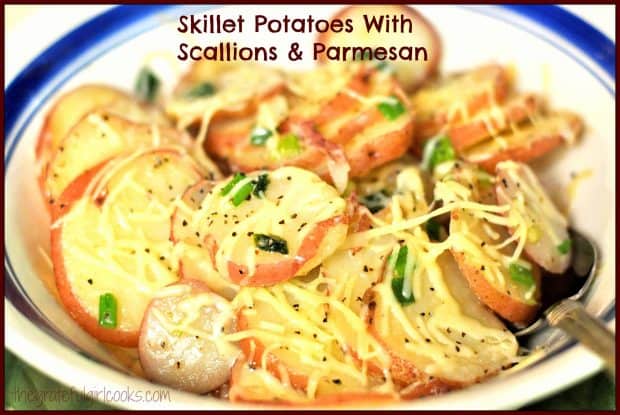 It helped that I had just harvested some red potatoes from our backyard garden (some of them are a little scarred from digging them up), so I was excited to use a few of them. I used 5 red potatoes, which made enough for 2-3 servings.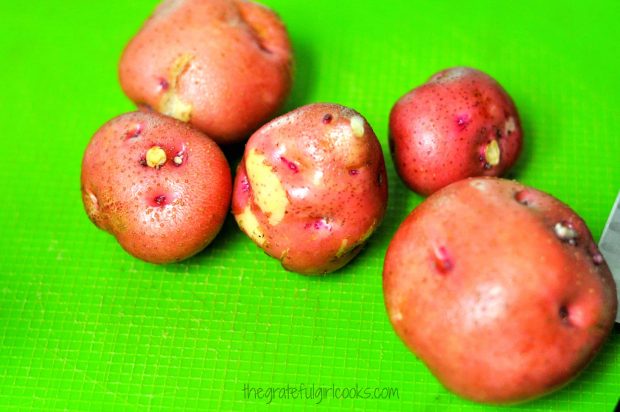 I washed the potatoes very well, then sliced them into about 1/2 inch slices. I kept the peel on, because the color looks really good in the finished dish, plus they contain extra fiber.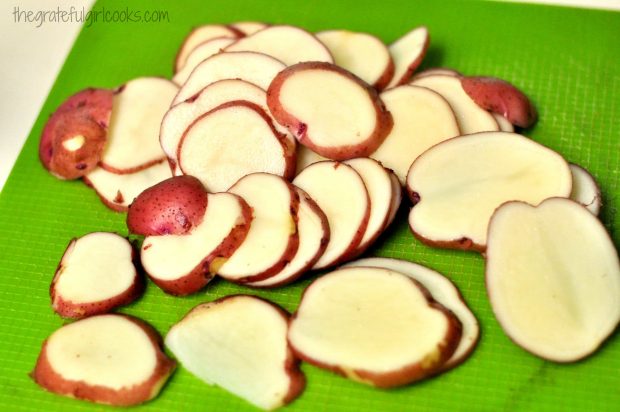 I put water (enough to cover the skillet with about 1/2 – 3/4 inch of water) into a large skillet. I put the sliced potatoes into the water and began to cook them on medium-high heat. I continued cooking the potatoes, turning gently, and added more water, when necessary, to ensure the potatoes did not stick to the bottom of the skillet. As the water cooks away, you will need to add additional water. (Important).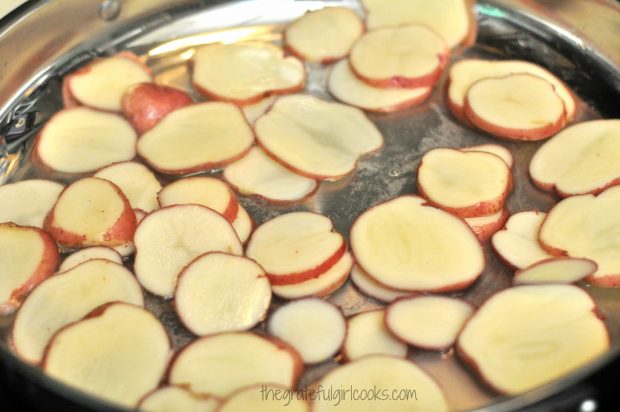 Keeping an eye on them as they cook and making sure there is enough water in skillet is the key.  Continue cooking (about 15 minutes or so) until potatoes are fork-tender. Once potatoes are fork-tender, remove any remaining water from skillet; add the butter, salt, pepper, minced garlic chopped scallions (green onions).
Coat the potatoes with the melted butter by spooning it up and over the top of the potatoes. Remove potatoes from heat after about 1-2 minutes (don't burn the garlic!). Gently pour potatoes into a serving bowl and immediately sprinkle with grated Parmesan cheese.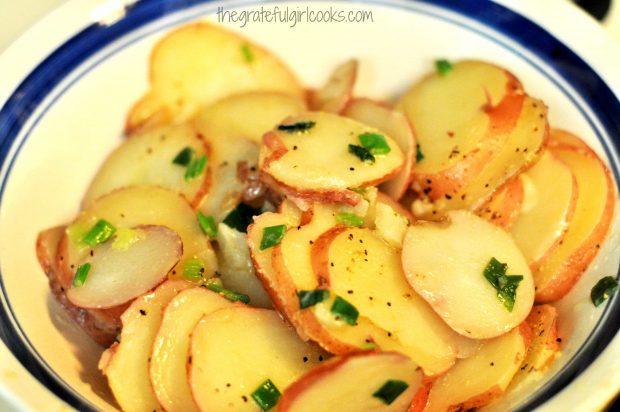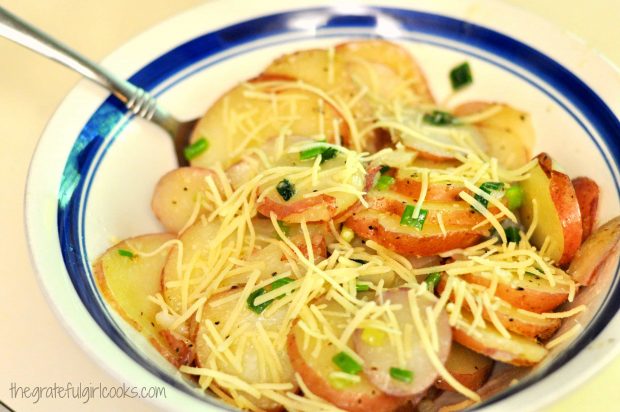 The cheese will melt in about a minute over the hot potato slices, then they are ready. Add additional salt and/or black pepper to taste, if desired. Serve, and enjoy!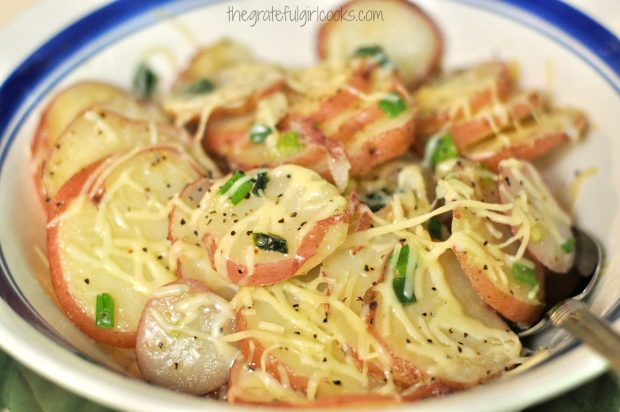 Sure hope you will give this delicious side dish a try. I think you will love these potatoes! The recipe is easily adapted to double or triple the amount of potatoes YOU want to serve!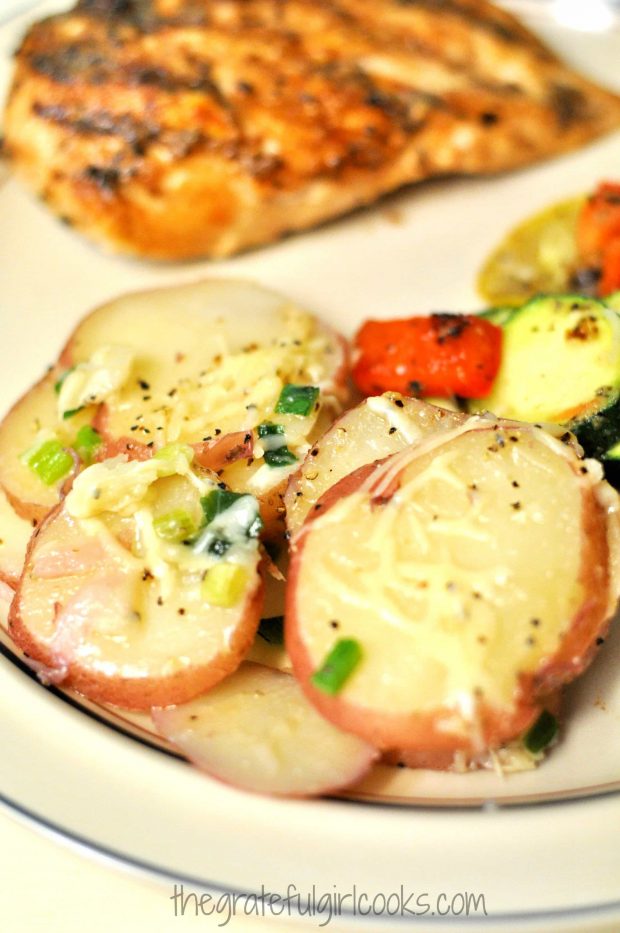 Have a great day!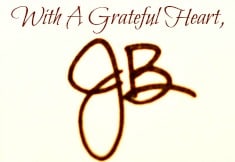 Recipe Source: My brain. This dish was a no brainer.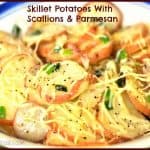 Skillet Potatoes With Scallions And Parmesan
Skillet cooked potatoes, with garlic, scallions and Parmesan cheese, are an easy, delicious, and inexpensive side dish!
Ingredients
5

red potatoes

water

(enough to continue filling bottom of skillet during cooking time)

salt and pepper

, to taste

2

Tablespoons

butter

2

scallions

(2 green onion stalks-green and white part), sliced

1

teaspoon

minced garlic
Instructions
Slice potatoes into 1/2 inch slices.

Pour enough water into large skillet to completely cover bottom of skillet by about an inch.

Add potato slices to water. Heat on medium heat until fork-tender (approx. 15-20 minutes). Keep an eye on water level... add additional water, as needed, to ensure potatoes do not stick to bottom of pan as they cook.

When potatoes are done, remove any remaining water from skillet. Add butter, salt, pepper, garlic, and chopped scallions to potatoes in skillet. Mix gently, to combine. Continue to spoon melted butter over the tops of the potatoes. Cook an additional 1-2 minutes.

Remove potatoes from heat. Place into serving bowl, and immediately garnish with grated Parmesan cheese. The heat from the potatoes will melt the cheese. Taste, and add additional salt and pepper, if necessary.

Serve, and enjoy!
Save
Save
Save
Save